We know the excitement of the wedding season. A lot of planning and scheming and saving and of course, choosing! From picking out outfits for all the ceremonies to finalizing the wedding venue to hiring decorators and makeup artists, there are a million things to take care of. So while you are going places trying to get the best of everything, do not forget your hair! A bride's hairstyle is as important as any other element to complete the bridal look. While brides are now opting for various kinds of hairstyles including open hairdos, bridal juda hairstyle is classic and our absolute favorite! We have put together some latest bridal juda hairstyles for you to pick from for your special day.
1. Floral Bridal Juda with Gajra
Bridal buns with gajra flowers look absolutely stunning and we have found out some cute styles for you.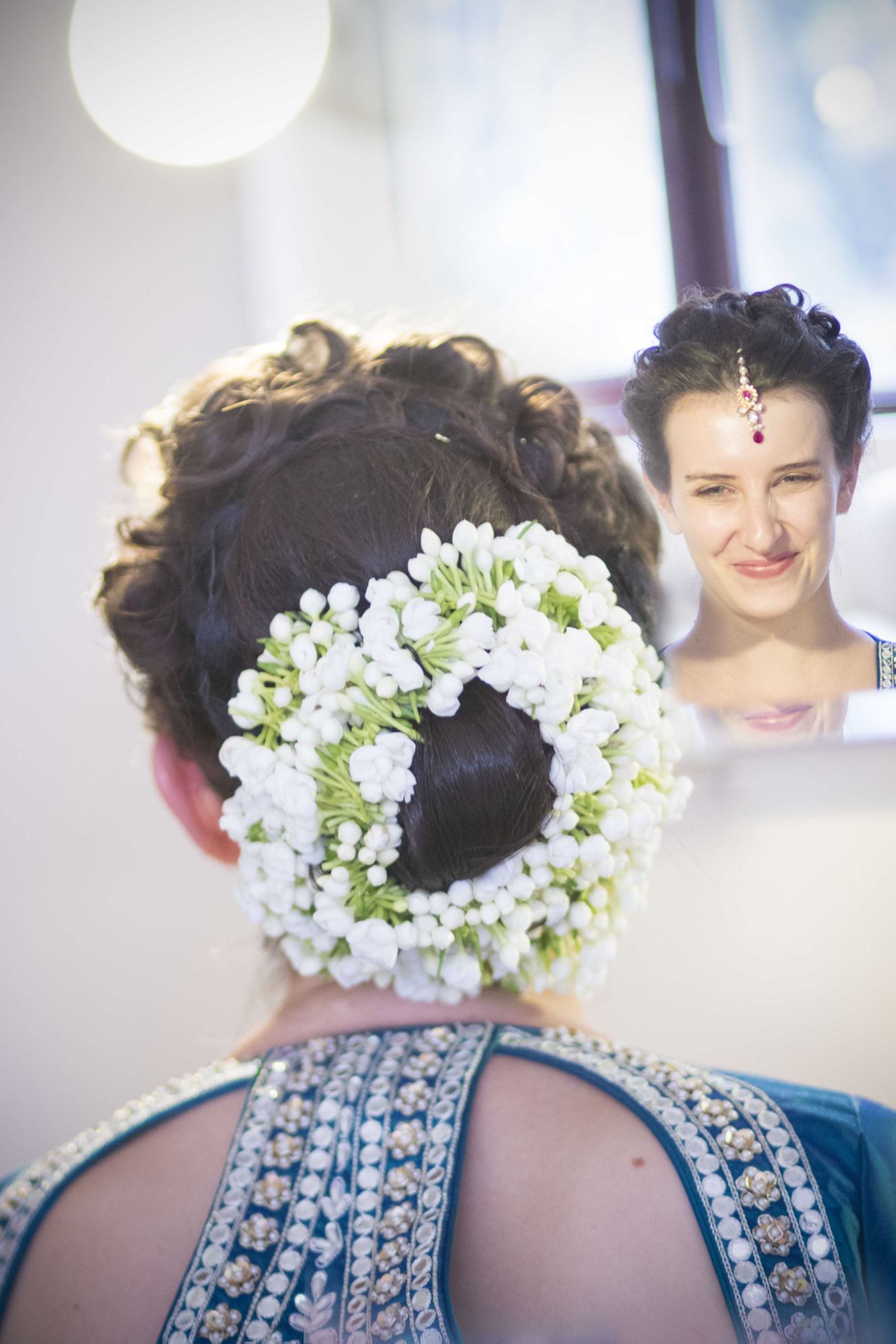 Image via Slice of Life Pictures★ 5 This plain gajra with mogra flowers is simple, elegant and very pretty! Braid your hair a little, make a simple bridal juda and your beautiful bridal bun is out and about!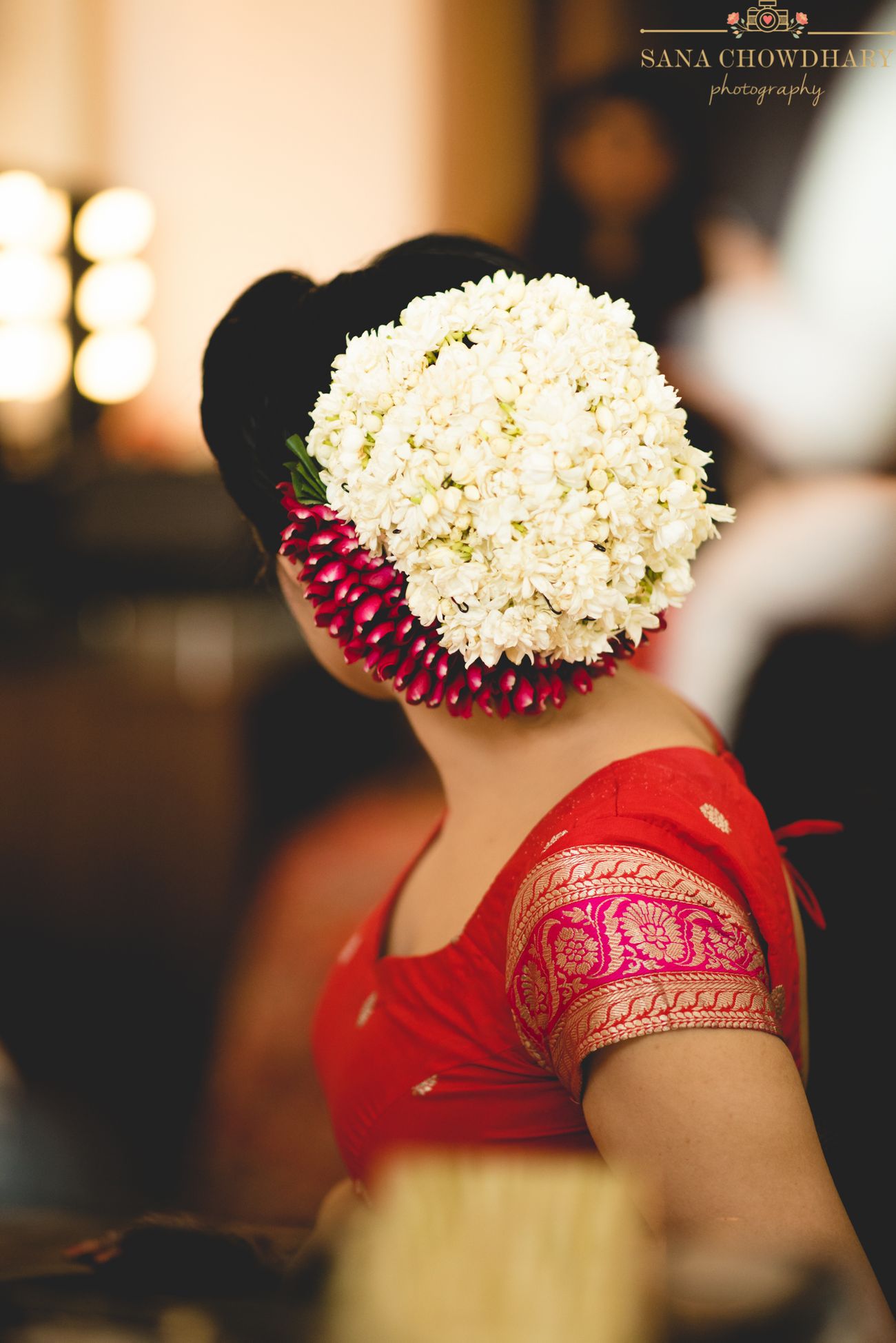 Image via Sana Chowdhary Photography★ 5 A little something of these deep red petals have make the classic bun look so fresh and stunning! We loved how the bride has kept it simple and yet amazing.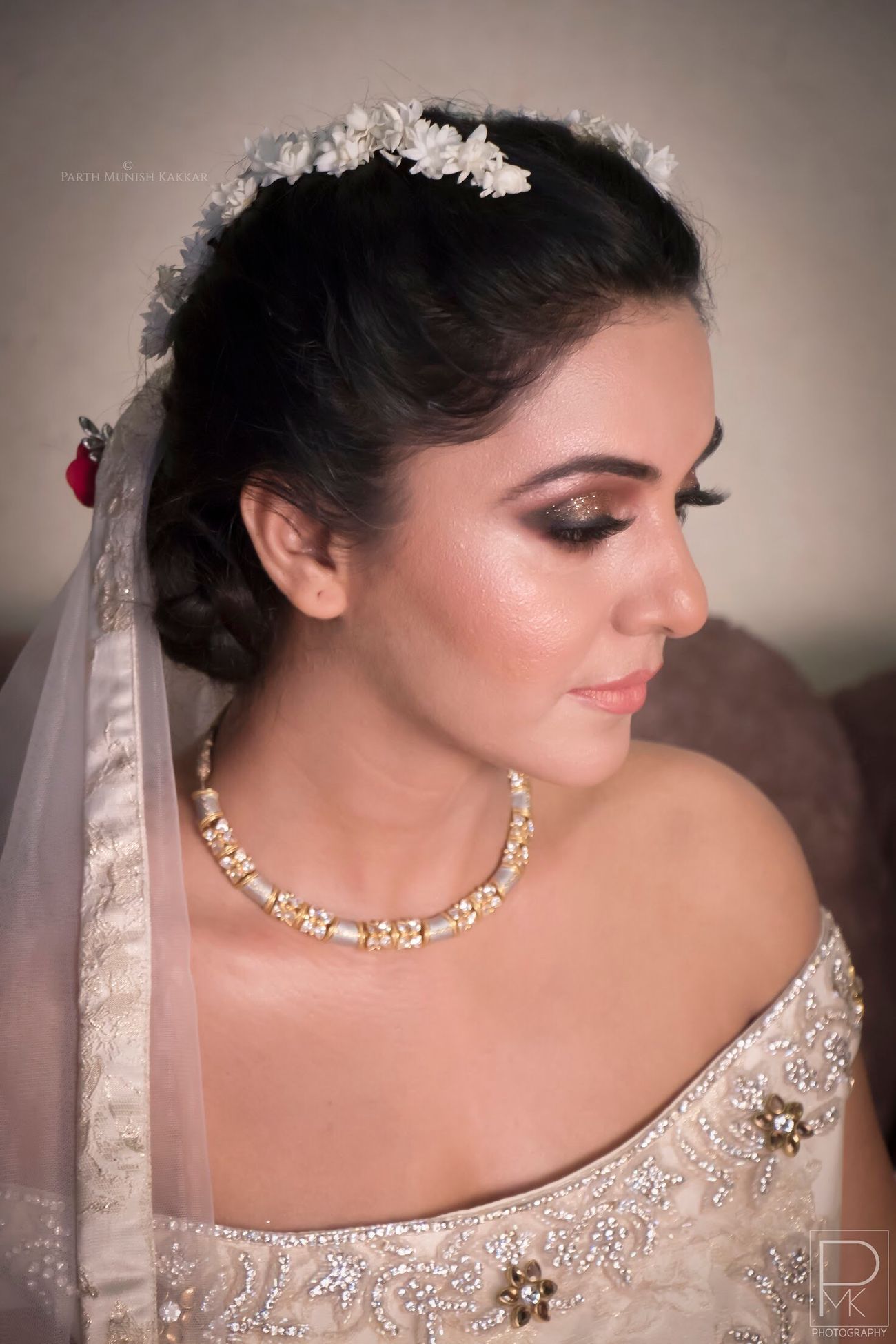 Image via Pinterest We just cannot stop adoring how minimal and yet so graceful this looks. This look is especially apt for Indian brides with short hair or not very dense extension to make a bridal juda. And yeah, minimal jewelry would be perfect with this jura hairstyle.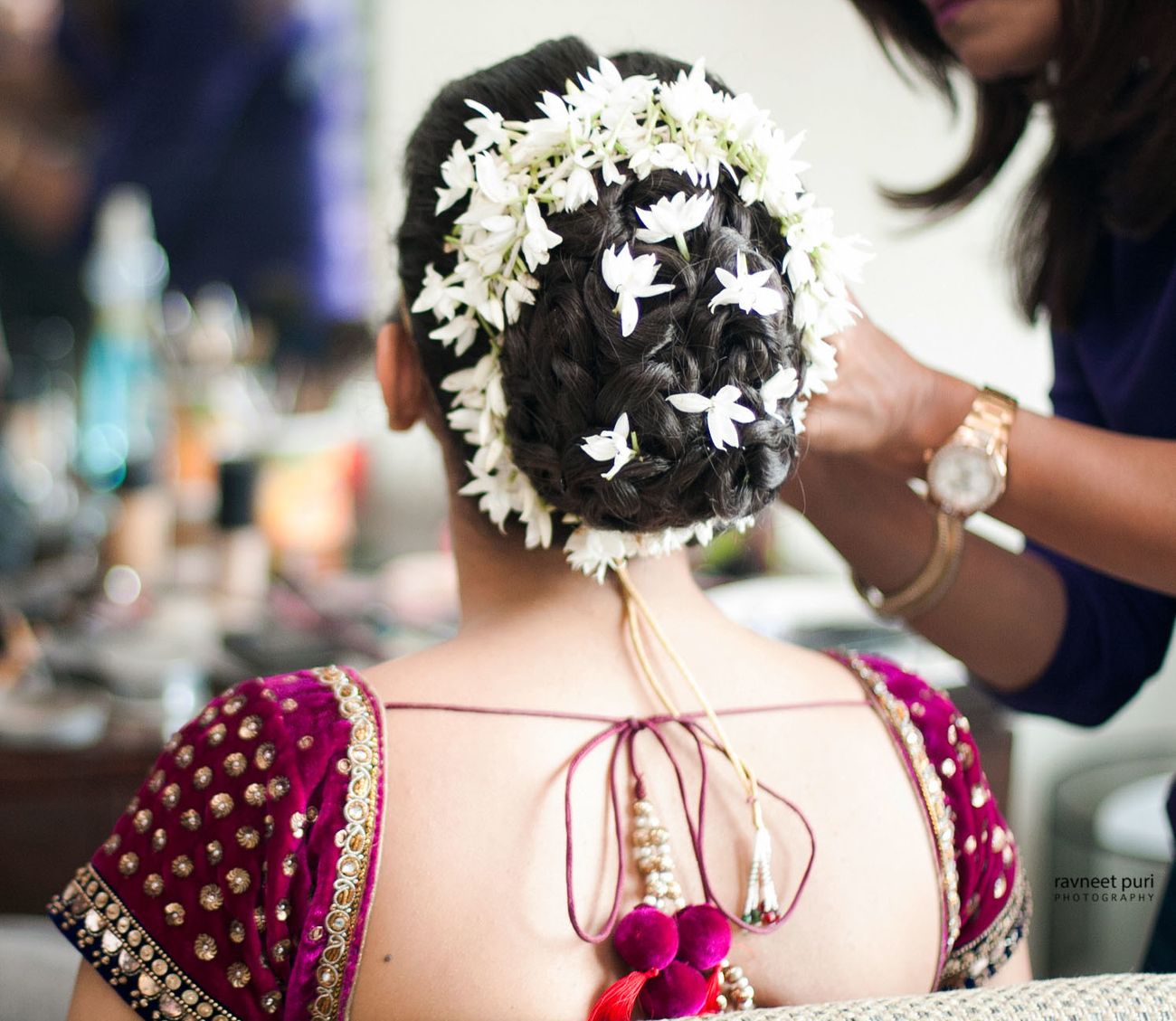 Image via Ravneet Puri Photography★ 5 This look with the gajra around the bun and adding white flowers here and there is super cute and would look great on lehengas with darker shades to give a nice, contrasting look.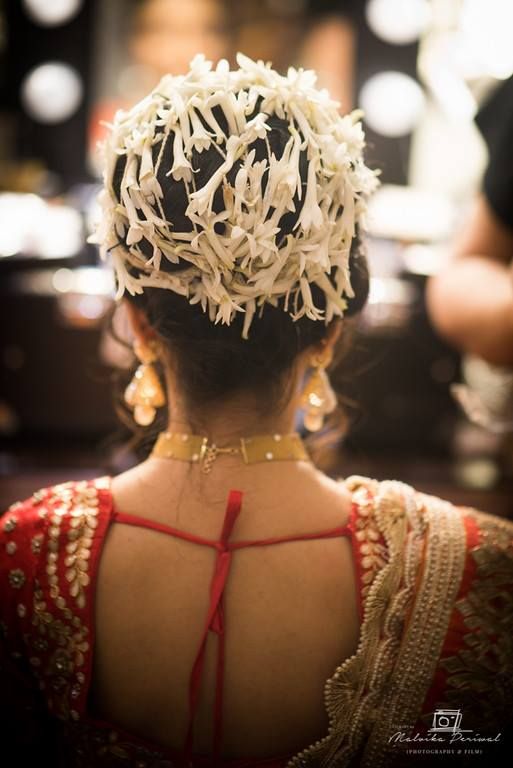 Image via Malvika Periwal Photography We found this bride's gajra quite unique and hence we urge you to try this look! This single thread white flower gajra is wrapped all over the bun in a quirky way and we found it wonderful!
2. Bridal Juda With Flowers
The new trend is, being different and unconventional. Brides are now experimenting with there bun styles also and use roses or other different kinds of flowers instead of gajra. Here are some looks of bridal buns with colorful flowers,yes!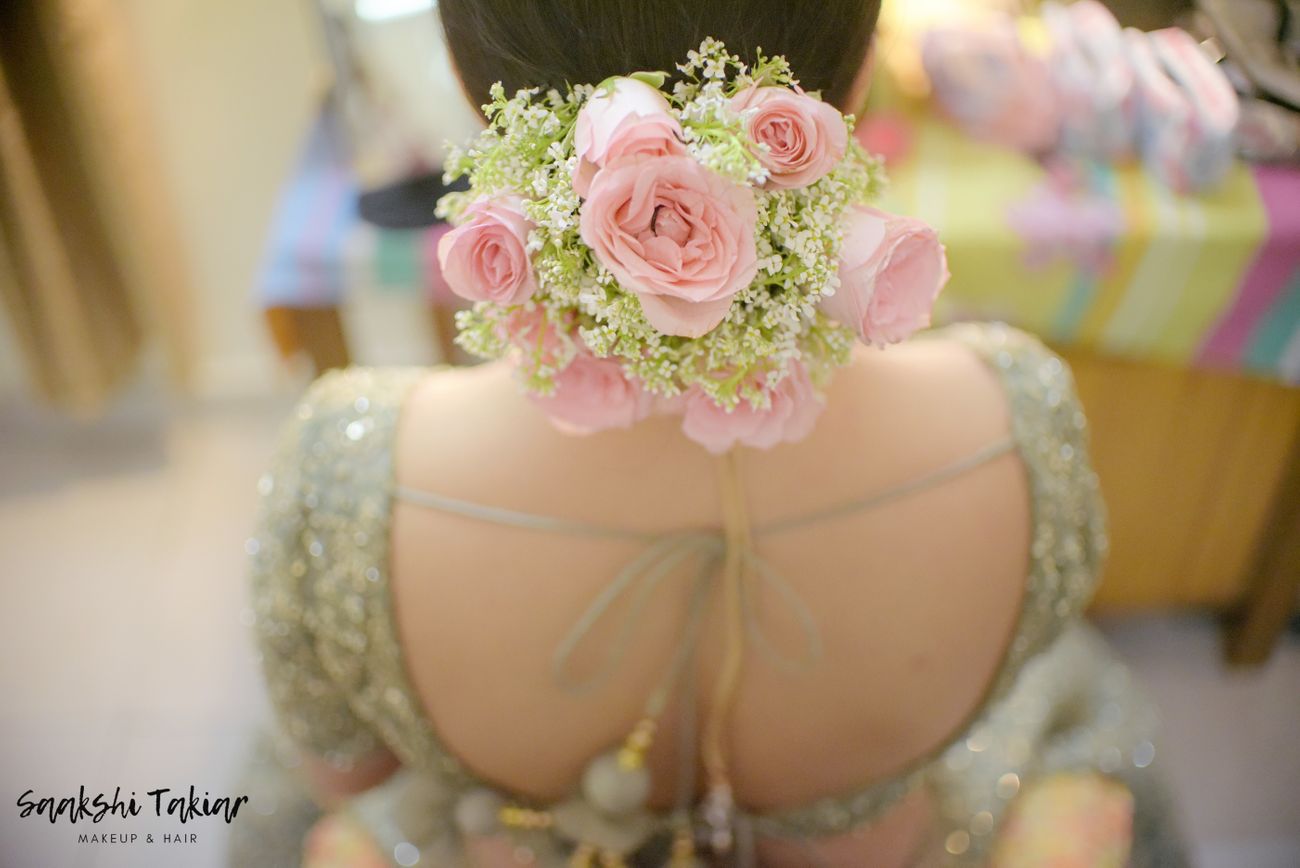 Image via Makeup by Saakshi Takiar★ 4.8 These baby pink roses with exquisite baby breaths gives such an opulent look! Add a little hint of green for a pastel vibe and put together bridal juda with beautiful pink roses.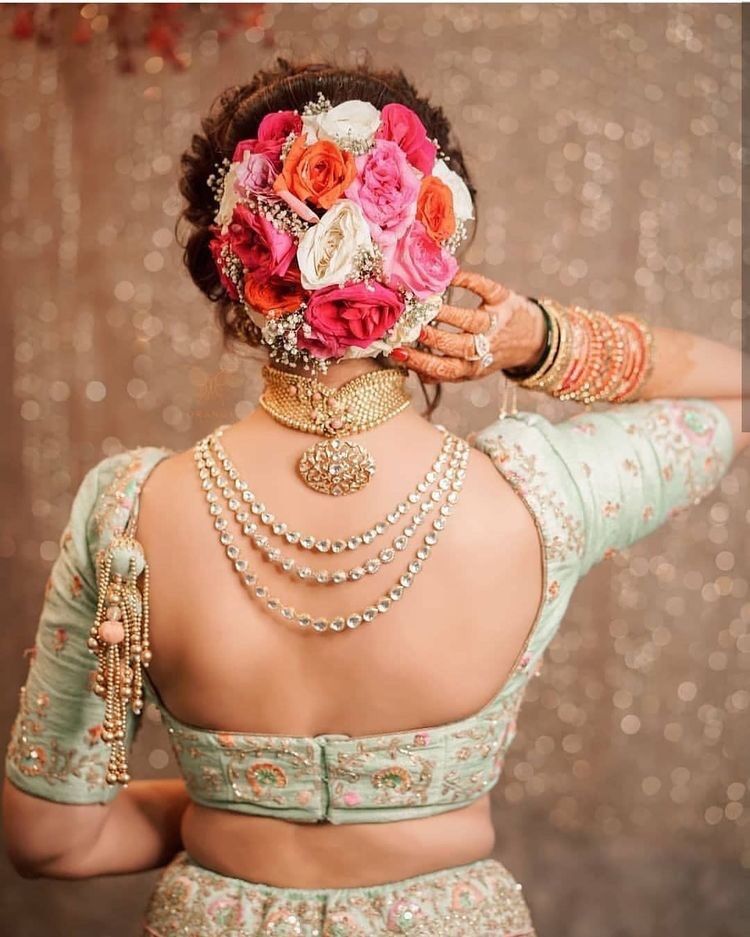 Image via Pinterest A pop of color can never go wrong! If you can't choose from many colours, why not choose all of them? Bunch up peachy and pastel tint roses and use them on your bun for a bright, graceful look.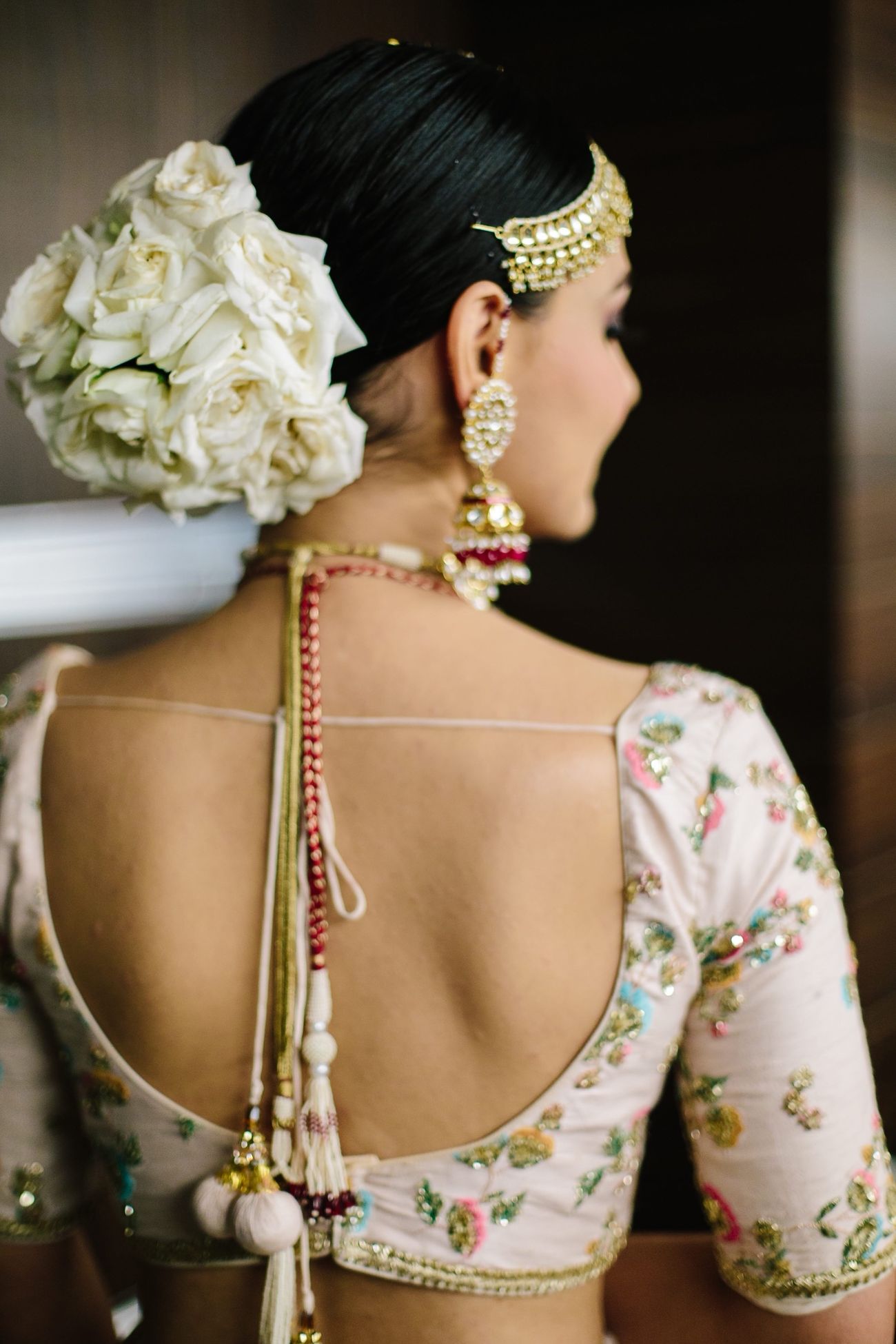 Image via We Dont Say Cheese★ 4.6 White roses are a huge YES from our side! They look grand with pastel outfits, and even better with darker hues. White contrasts and compliments, all at the same time and is a perfect way to style your simple bridal juda.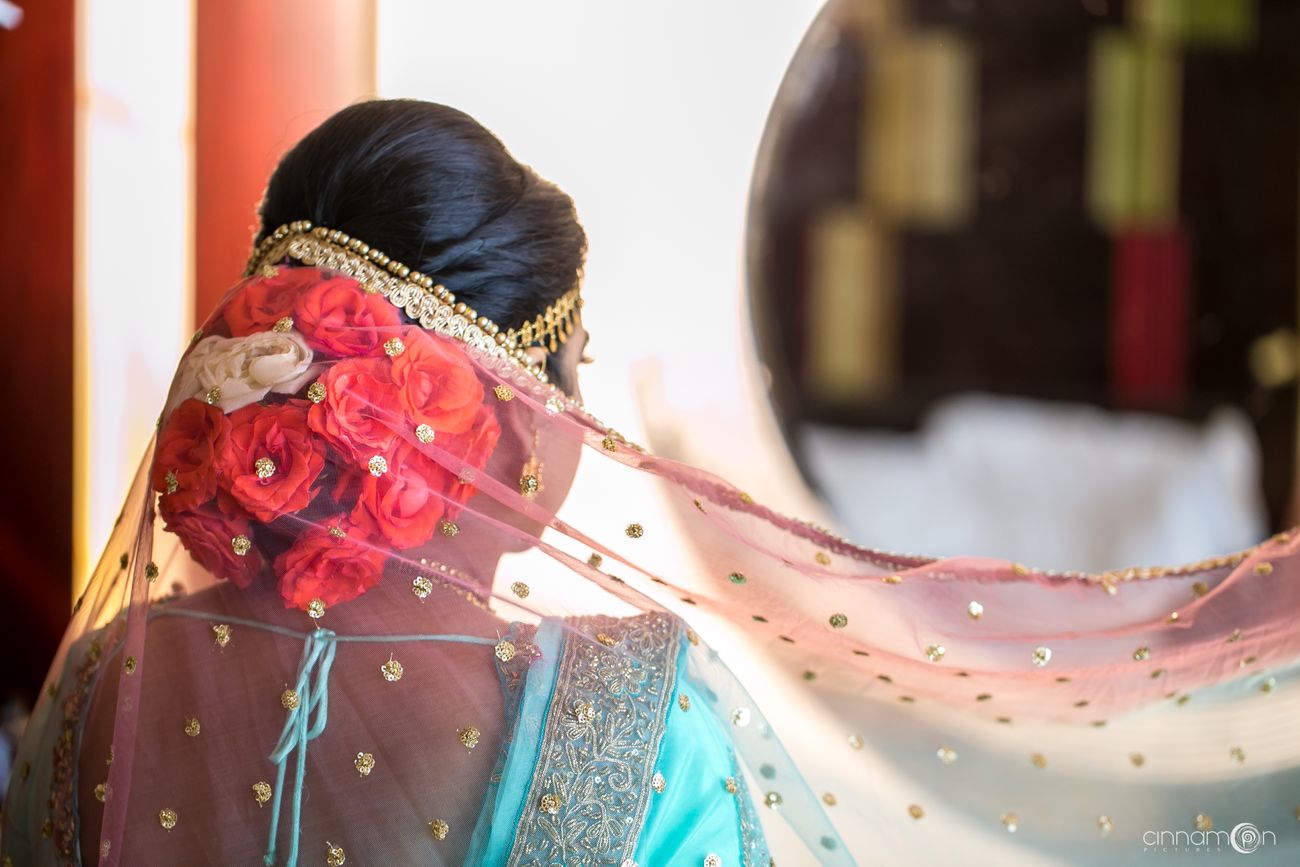 Image via Cinnamon Pictures★ 5 The choice of orange flowers with pastels and gold give us a ravishing and plainly diva vibe. This look is experimental, and can be carried off really well as a latest juda hairstyles for brides.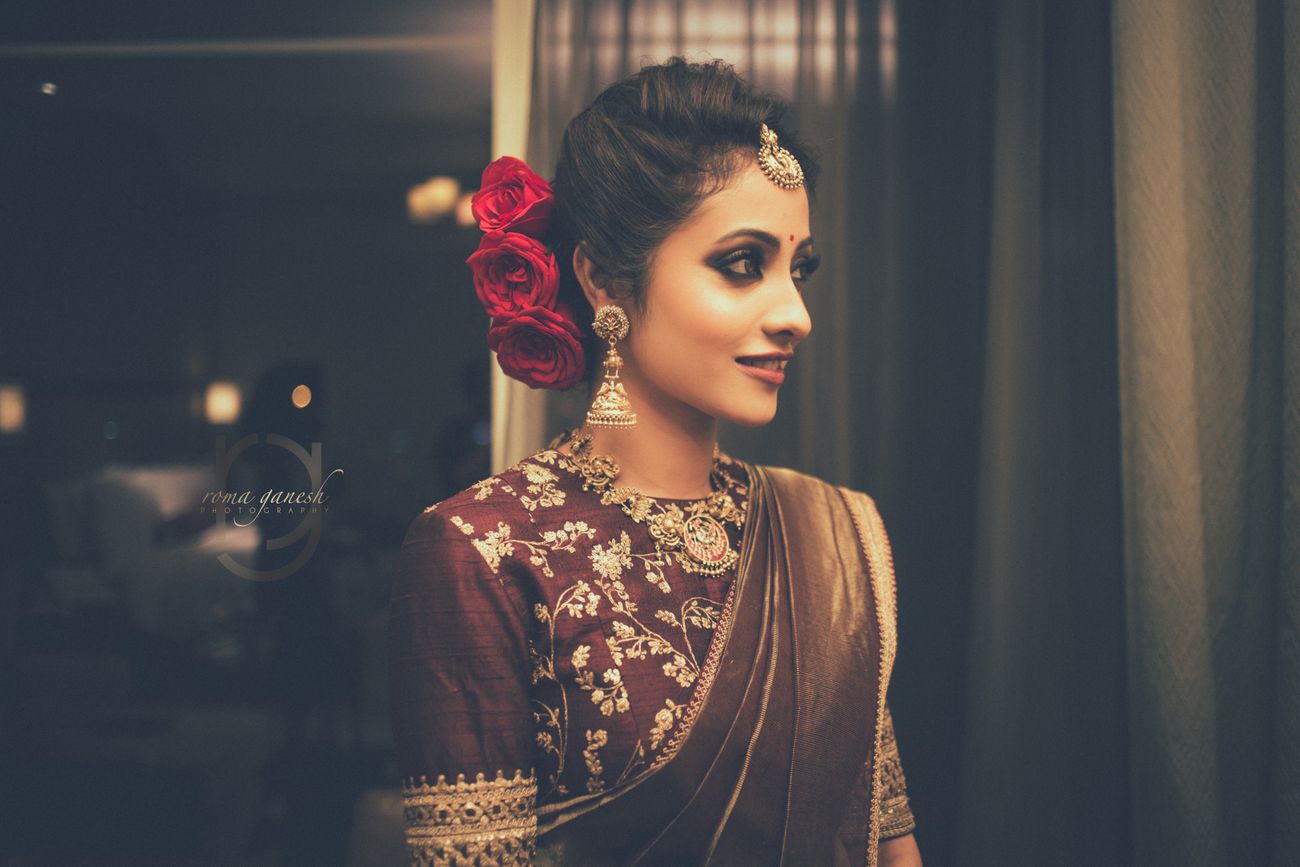 Image via Roma Ganesh Photography★ 5 Final in the flowers list has to be the gorgeous red roses. They can be paired up with whatever the color of your outfit is and you are gonna simply look drop dead gorgeous!
3. Fancy Bridal Judas with hair accessories
It is certainly a good idea to add ornaments along with flowers and is also totally fine to not like putting flowers in your bun. In that case, fancy hair accessories play a very important role. They beautify the whole look of the hairstyle and you are wedding ready!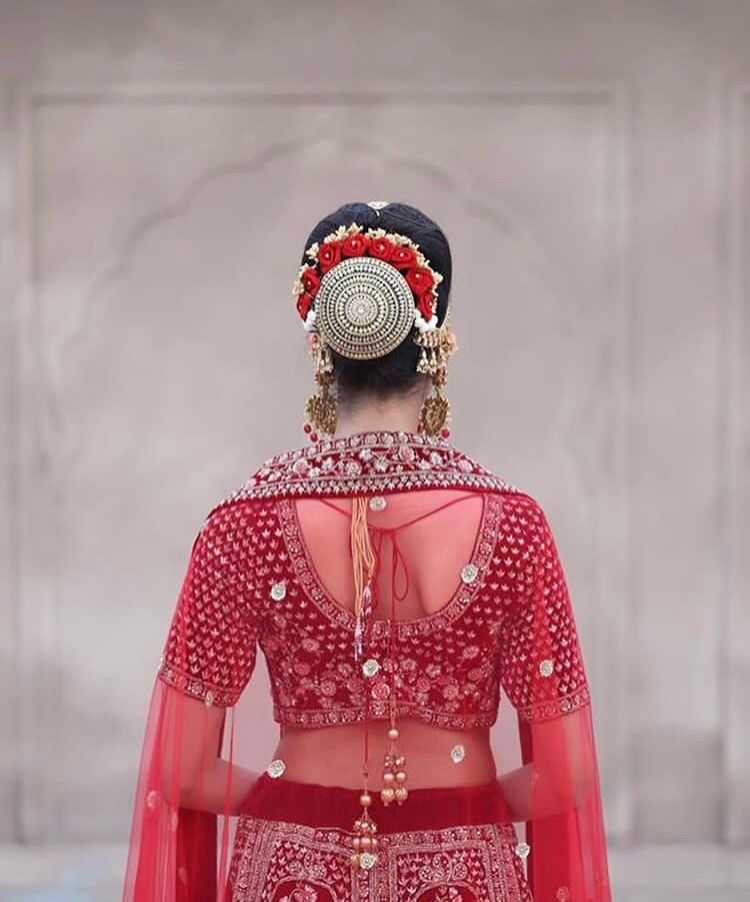 Image via Pinterest This look is slightly over the top with the whole bun covered in silver hair ornaments along with roses, and gives a very grand, royal look with deep red shades in lehengas.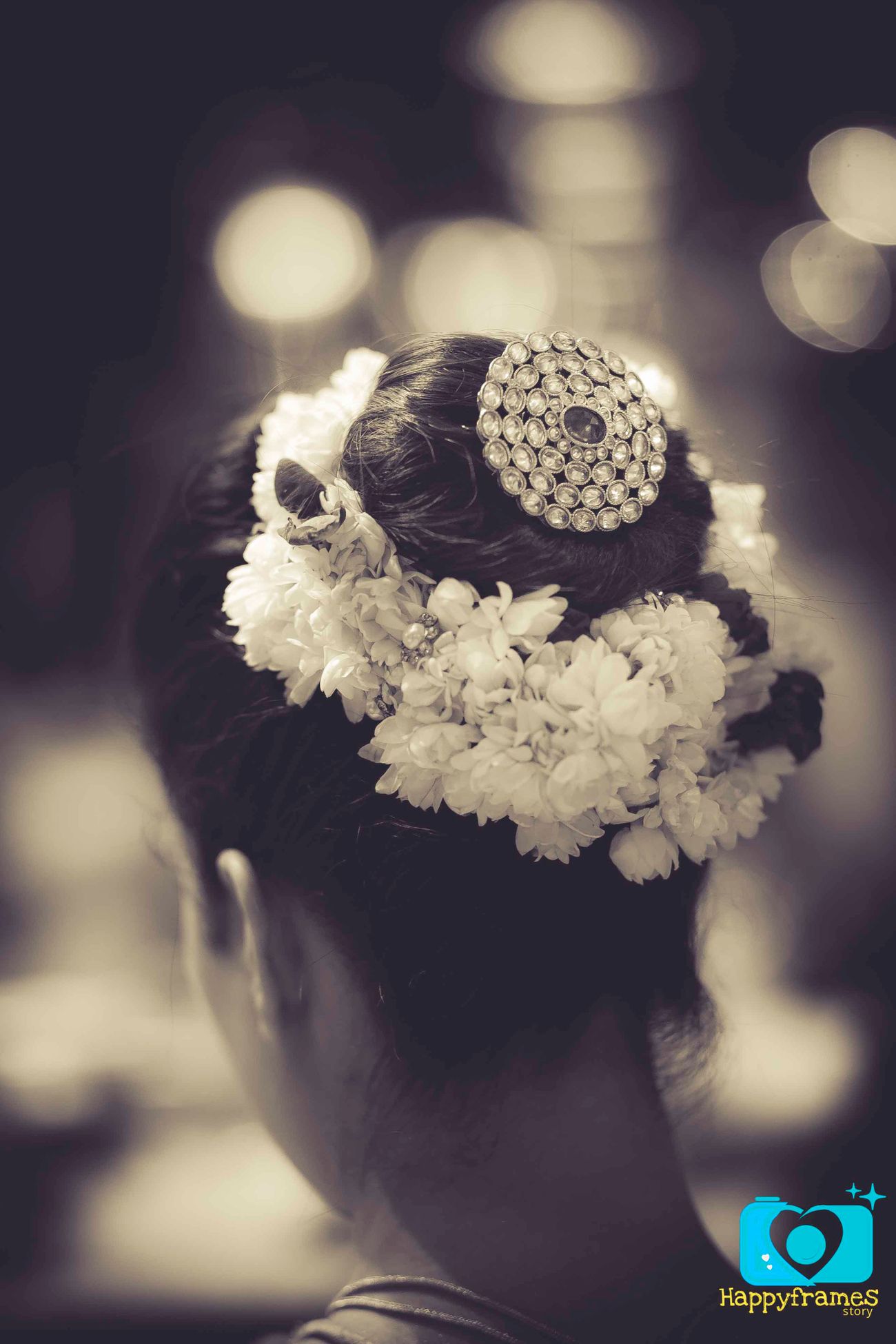 Image via Happyframes★ 4.9 Opt for a simple hair brooch to fix in the middle of your bun along with some flowers around your bun. Studded brooches are the prettiest, aren't they?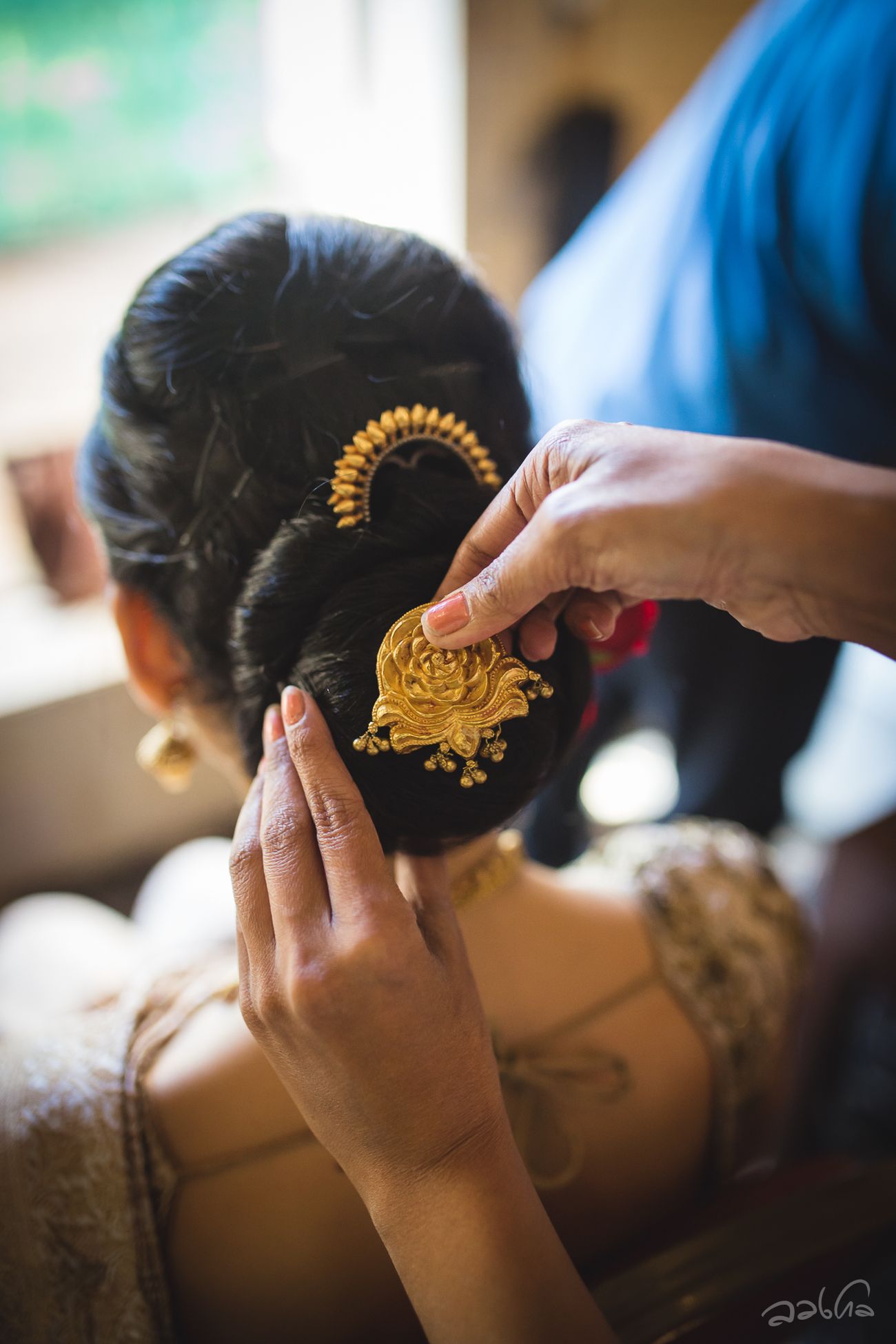 Image via Aabha Chaubal Photography★ 5 Carrying ornate figurines is such a lavish idea! accessories in the pretty shapes like this rose looks non cluttered, simple and radiant. Remember to switch to silver if the lehenga has hues of pastels!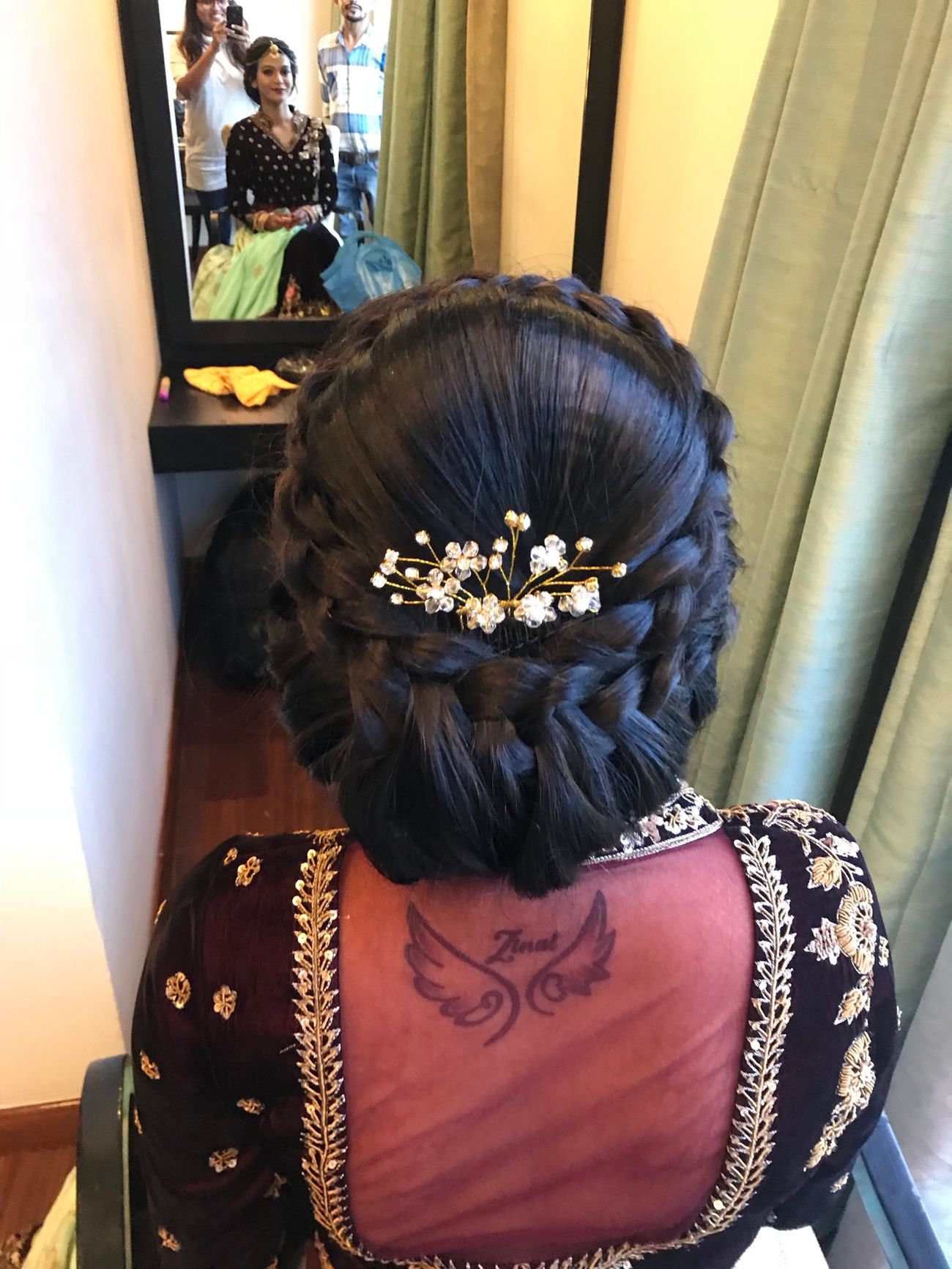 Image via Pinterest Instead of a proper bun, you can also try a low braided bridal juda style ad accessorize it with ornaments looking like baby breaths. They give a very positive, summery kind of vibe to the look and look amazing.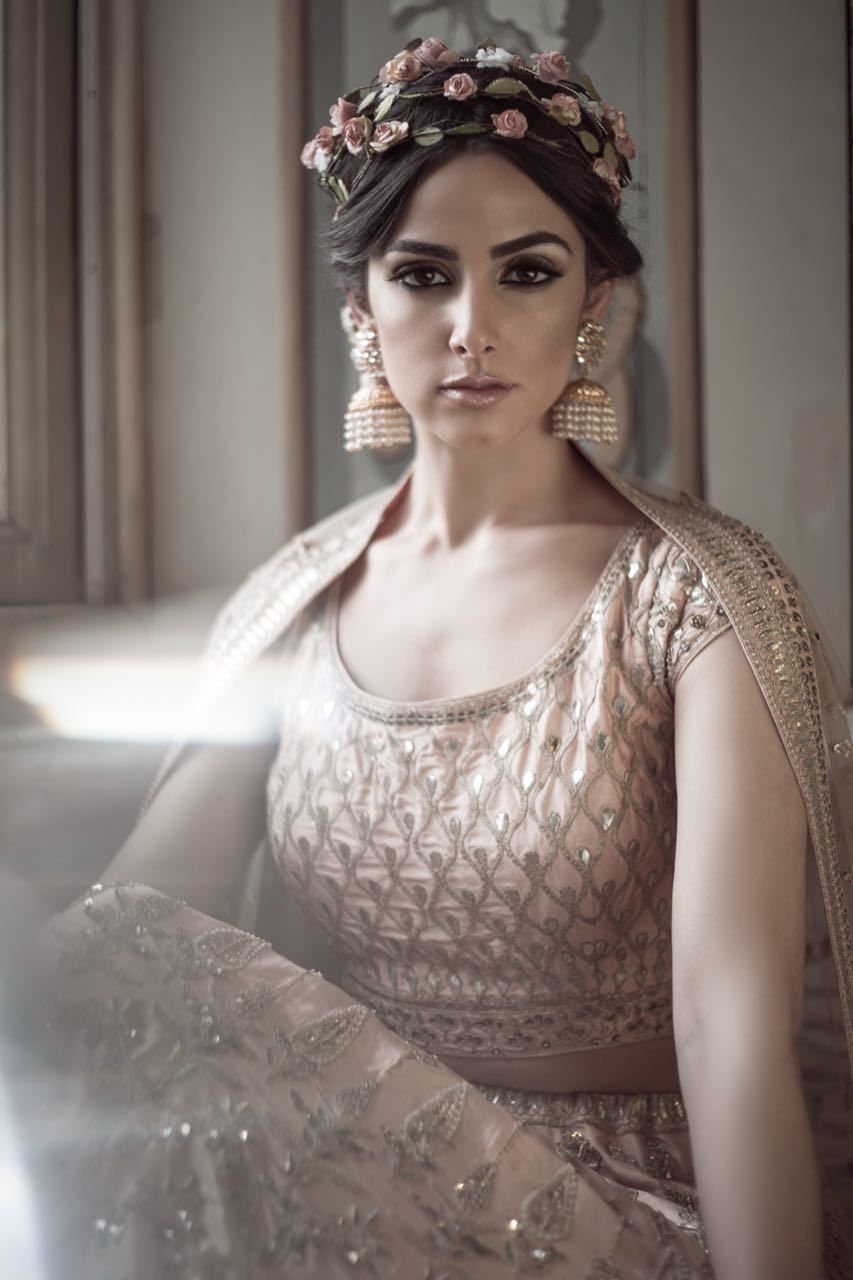 Image via Pinterest A low bun, accessorizing it with tiara jewelry is like the ultimate reason for jaw drops! This look gives a feeling of royalty and would look ethereal for an all gold theme.
4. Unique Bridal Buns
We all love a little bit of uniqueness, a little bit of quirk which ends with a whole lot of fun! We have a list of unique styles with your buns that you can dress up with on your wedding.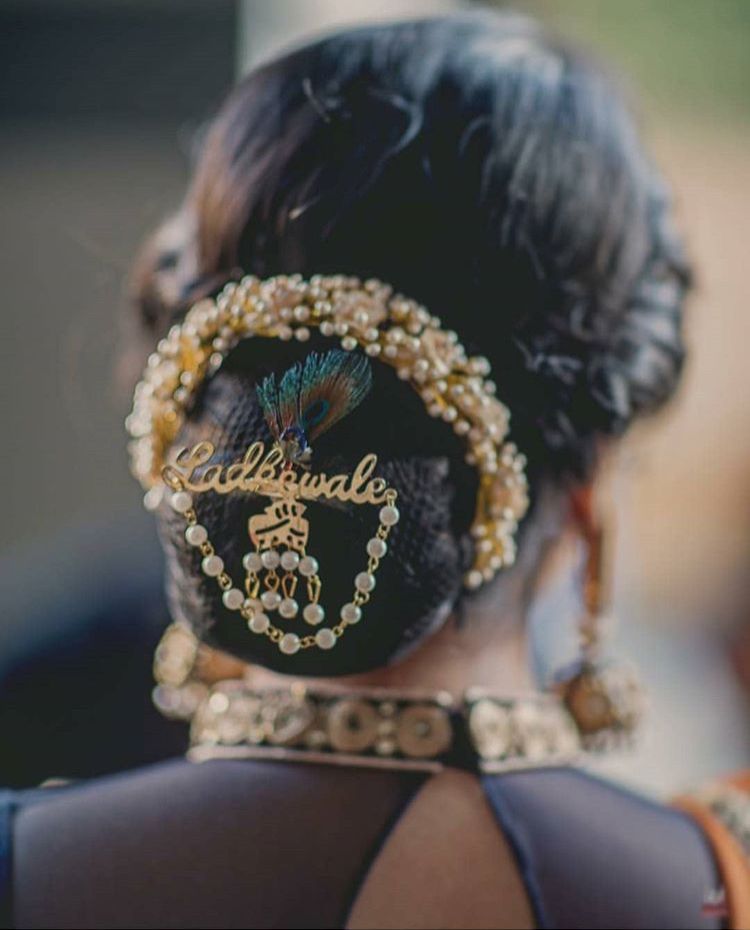 Image via Crafthaat★ 5 This is a unique hair accessory which says "Ladkewale" and is giving us major hair style goals! How trendy and quirky is this to try on your bridal bun? To be more cool in fact, the whole family can opt for this accessory!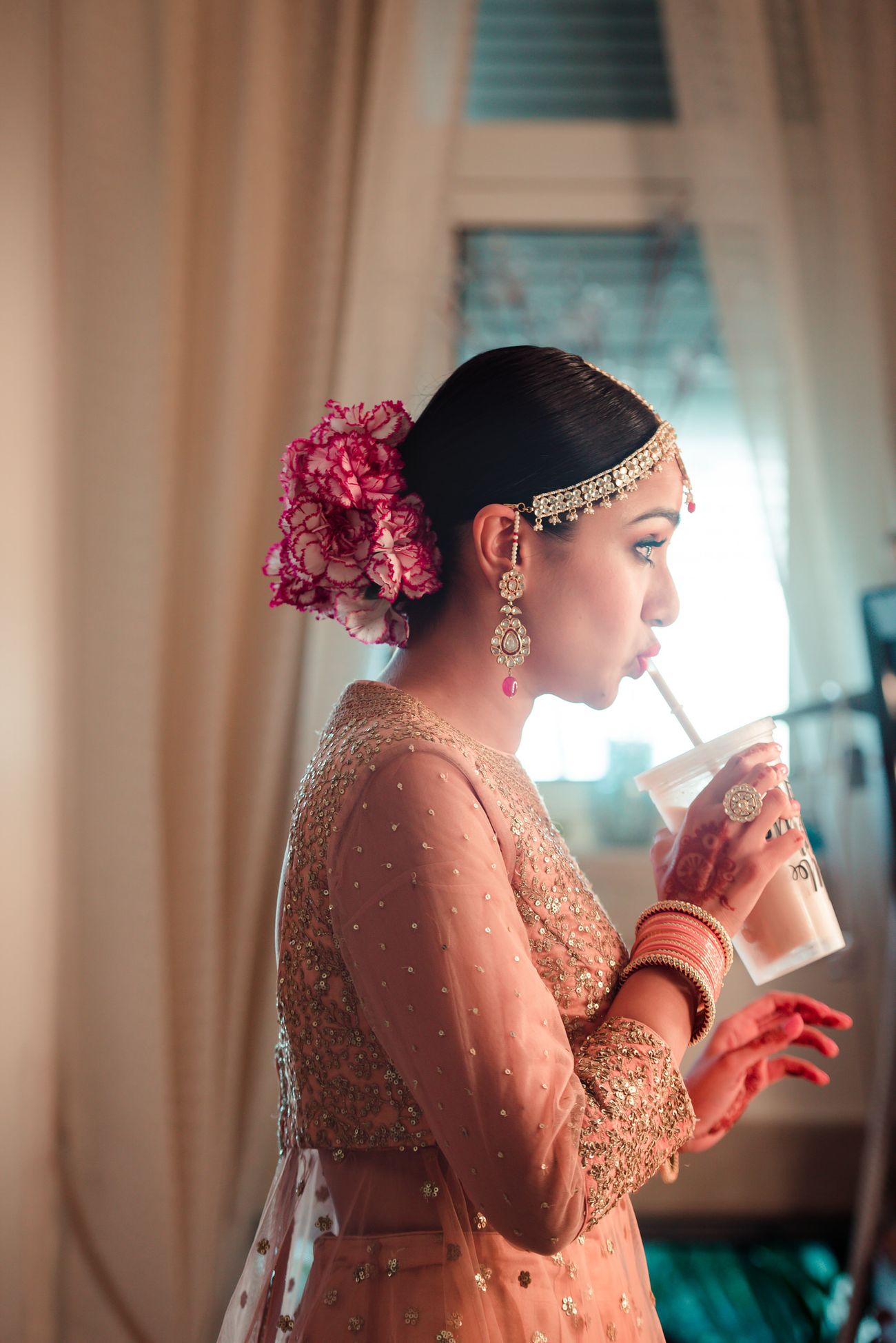 Image via The Wedding Conteurs★ 5 Another unique way to style up your bridal juda is using flowers other than roses and whites. Use different flowers like Orchids or lilies to look different from the usual and rock on your special day!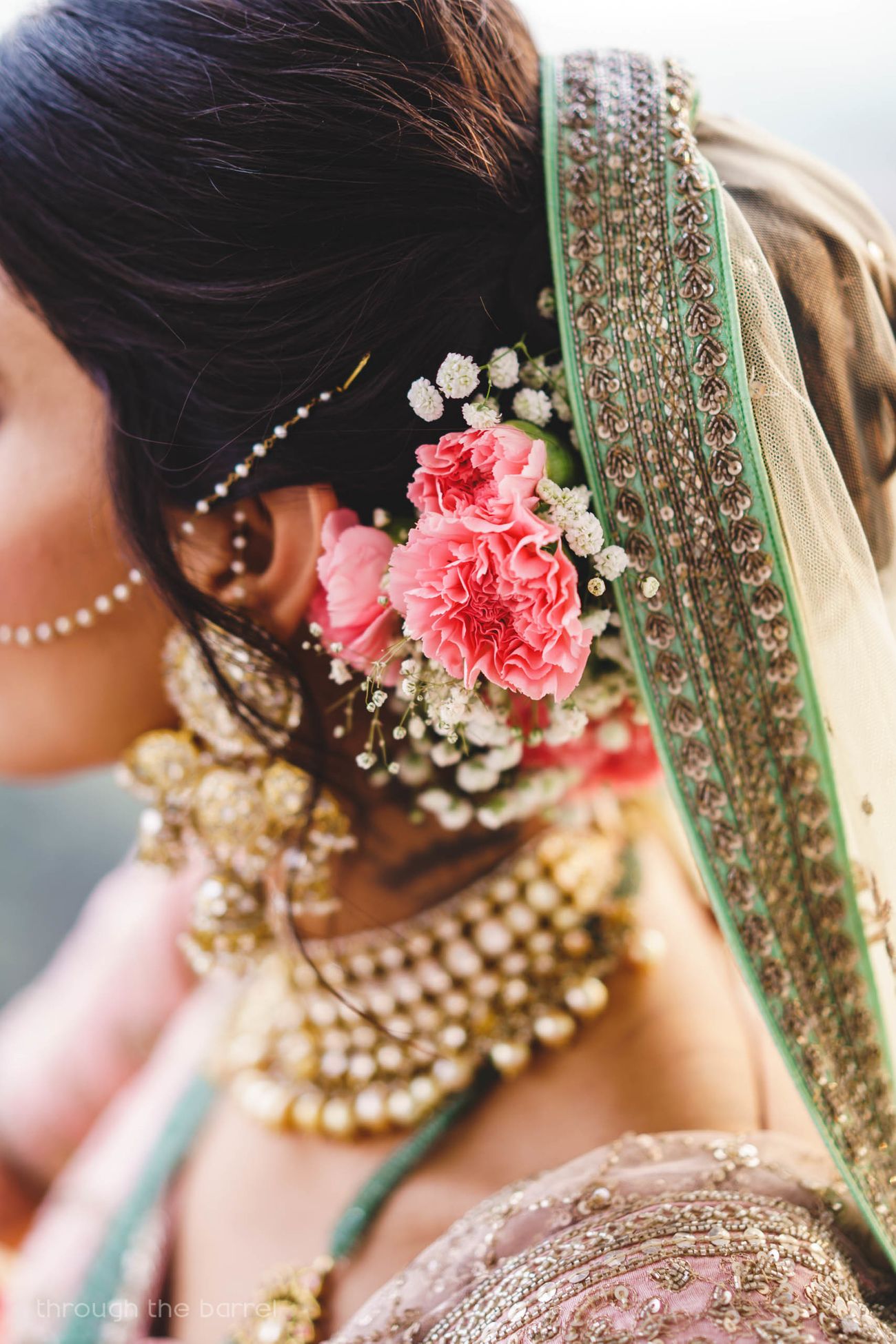 Image via Through the Barrel★ 4.6 One more slightly different way to style your juda is to put flowers towards the side of the head so that it peeks out from the veil. This makes the flowers more out and about and gives a unique and cute look.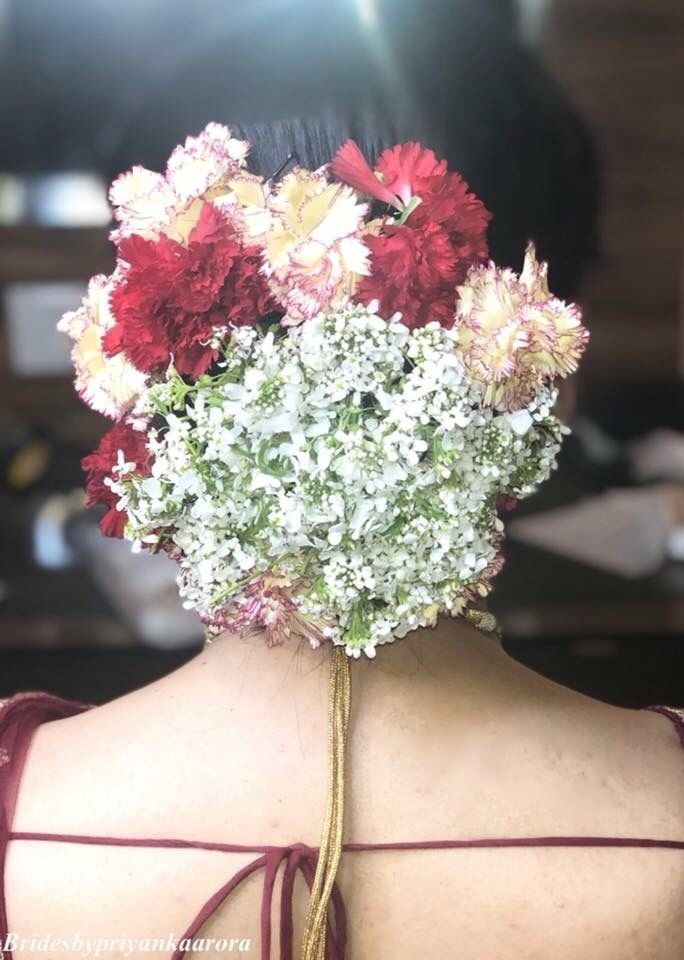 Image via Pinterest Baby breaths are often used as a secondary element to put on the hair, but you can totally turn the rule the other way! Let the baby breaths dominate the main bun and add a few flowers here and there for the perfect tinge of color!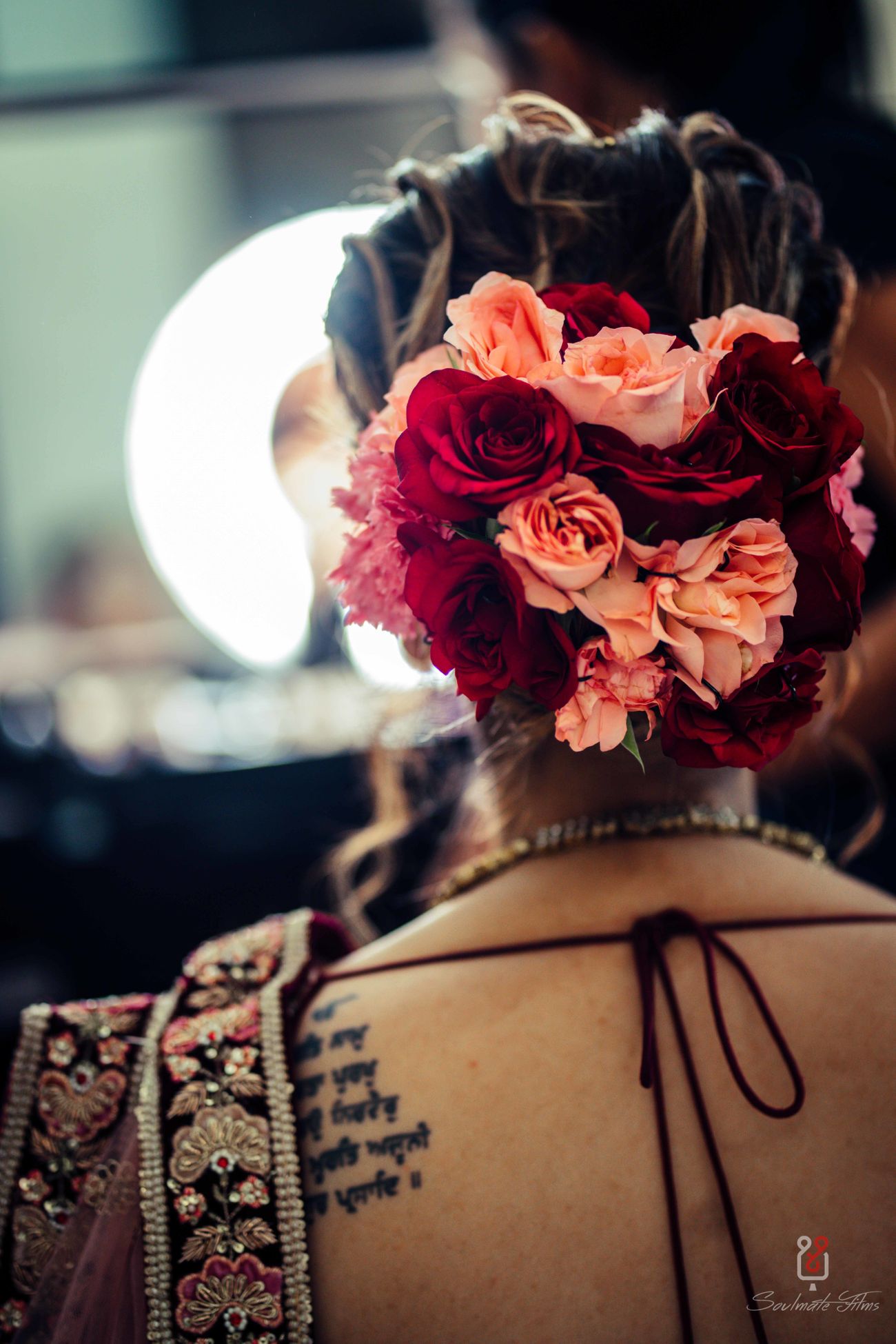 Image via Soulmate Films★ 4.8 Making hearts with flowers is a sweet and unique idea, of course. The trick is, choose two contrasting colors or match them with your lehenga and then then you can put them on your bun to beautify it! Use big roses for a neat look. Here were the bridal juda hairstyles that we loved. You can find out more bridal hairstyles for your wedding here.