Hello Everyone! Last few months had been quite a super busy time in my life. On one hand, I had my engineering final semester project, exams and everything and on the other, I had this dream of making a video from my song "So Away". (I'm assuming here that you HAVE heard the song. In case you haven't, you can get it on SoundCloud)
And in between my final semester exams, I formed a small (and awesome) team of 5 members and we started developing the idea of this video of hours. On the technology side, we were just having a Canon EOS 550D camera and a tri-pod to shoot with. Thought this seemed almost impossible at that time, but we managed to shoot everything with whatever we had and I think we did a pretty good job.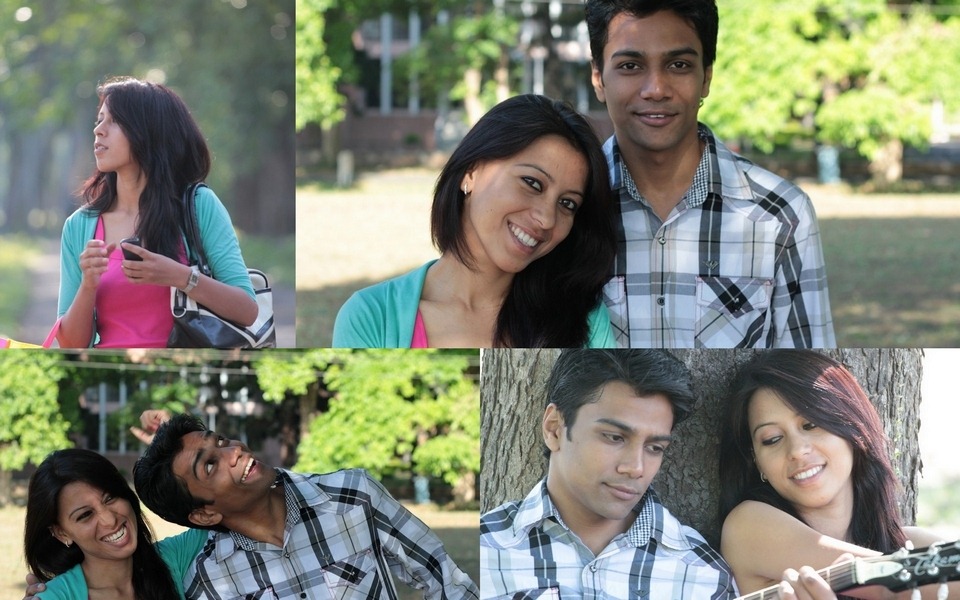 As far as the process goes, it took us around 15 days to come up with the story board and around 1.5 months for all the shoot and 3 days of Video Post Processing. With countless sleepless nights and numerous meetings at the college coffee shop, Me and Mayur were able to set a story-line for the video. In around 1.5 months, we were able to shoot every scene according to the story line and it took me 3 days in the studio for the editing and post production stuff.
Then came the problem of technology. Since we just had basic SLR camera, we weren't sure that we would be able to pull it off with our ideas. We tried getting advanced camera equipment but for whatever reasons, that was a fail idea. And we just decided to do everything with that single camera.
Then came the problem of casting people. Though I was sure for Anurag as the male lead, I wasn't sure who to pick for the female lead. Mayur kept suggesting me about some juniors in the college itself. But somehow my Gut Feeling never matched those options. Then, I had this idea of asking Shweta for the lead role. And I can proudly say this now, that was THE BEST decision I ever made! I always trust my Gut Feeling for making any kind of decisions. And this time, that was bang on target! No one could ever do that role with the amount of perfection she (and Anurag) did. And before I go on with more behind the scene details, here are some funny moments from the shoot 😀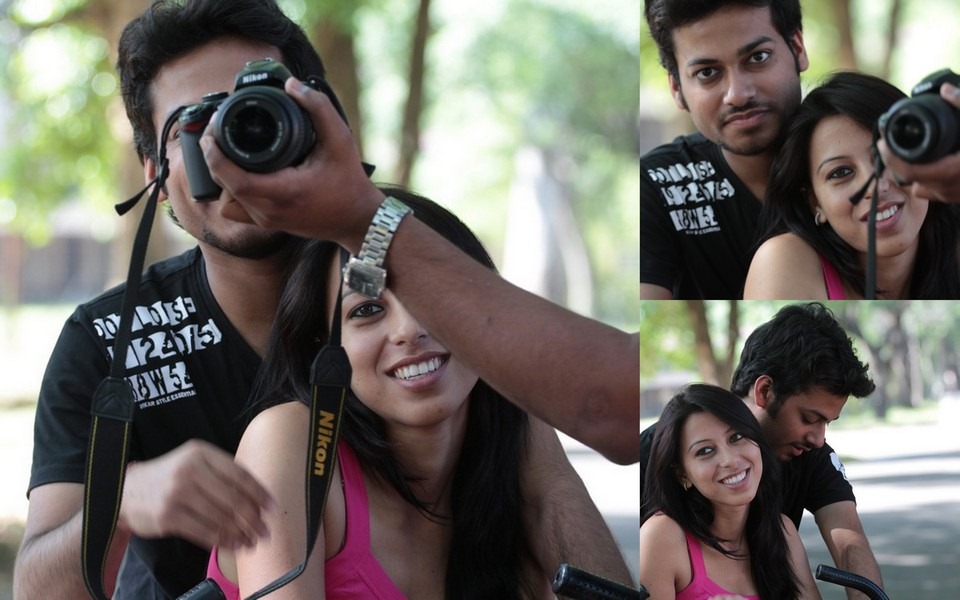 This was the first day of our shoot at the Forest Research Institute, Dehradun. A beautiful place. And the most awesome thing is that, the movie Rehna Hai Tere Dil Me (RHTDM) was also shot at this location. Pretty Cool eh? Yep.
We needed a cycle shot for our video. Since we did not have any cycle at that point of time, we requested a cycle from a passing by dude and he happily gave us his cycle to experiment on 😛 And this was how I was trying to make Shweta understand how the shot is going to be.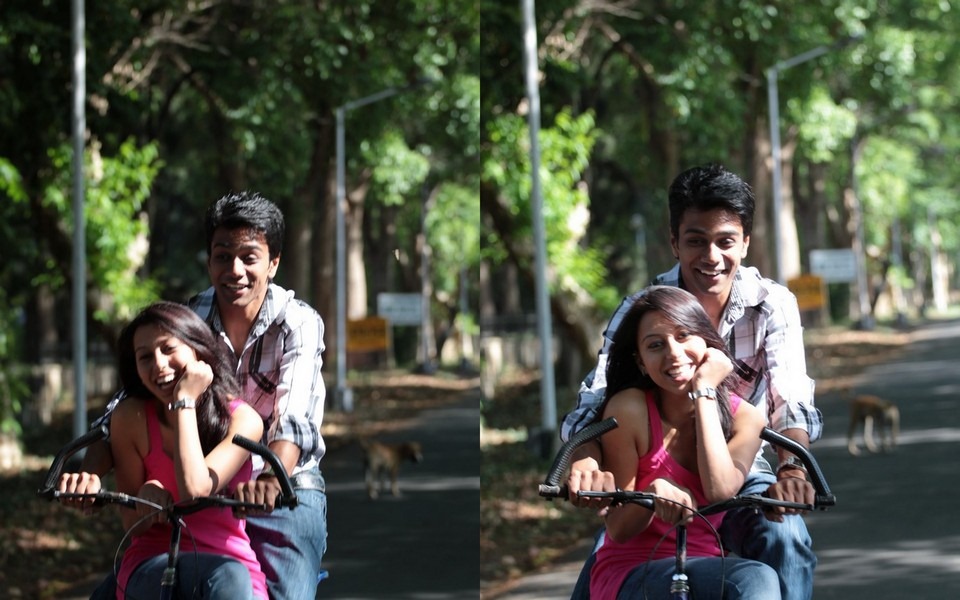 And our awesome camera person, Rituraj Singh Pundeer.  Mayur busy in some shot selection on the spot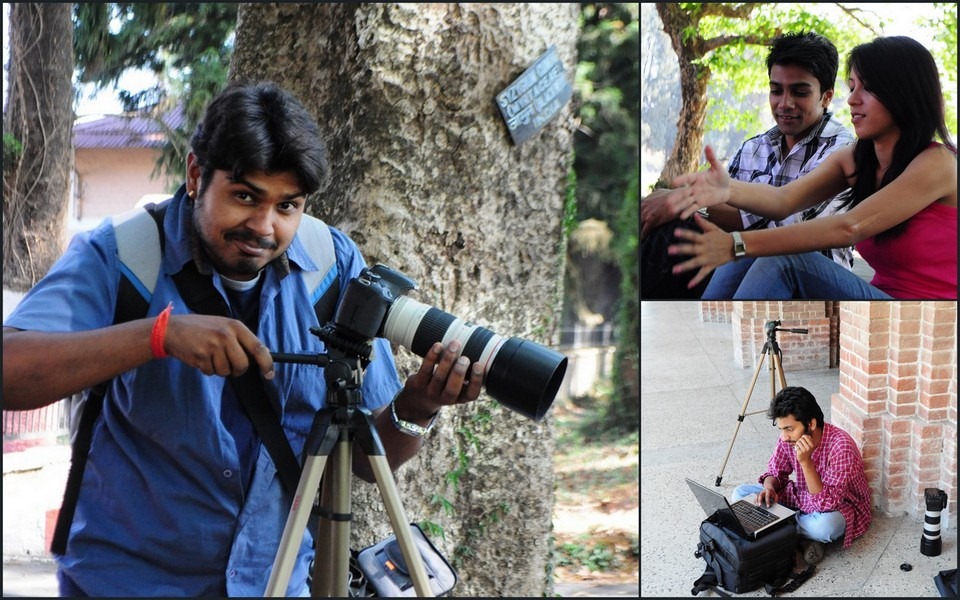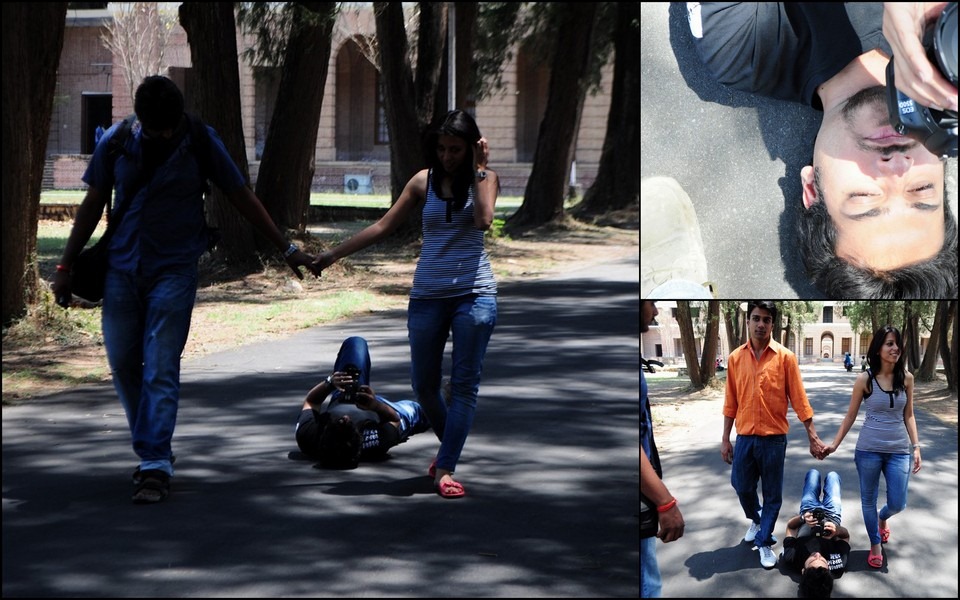 One of my favorite shots from the movie. And as you can see, required lots of efforts!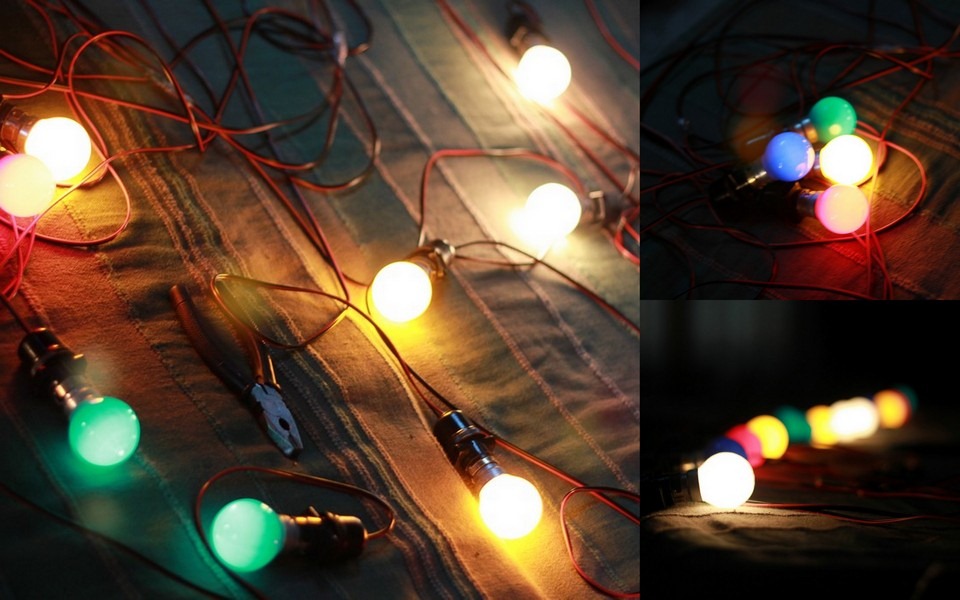 This is the scene that we set up inside my own room. We bought around 10-15 small colorful bulbs and made a circuit out of them and hung it on the ceiling for the set. Believe me, setting up the circuit was no easy task. And owing to the fact that RituRaj was an EC engineer, we pretty much made use of some engineering stuff there For The First Time Ever 😛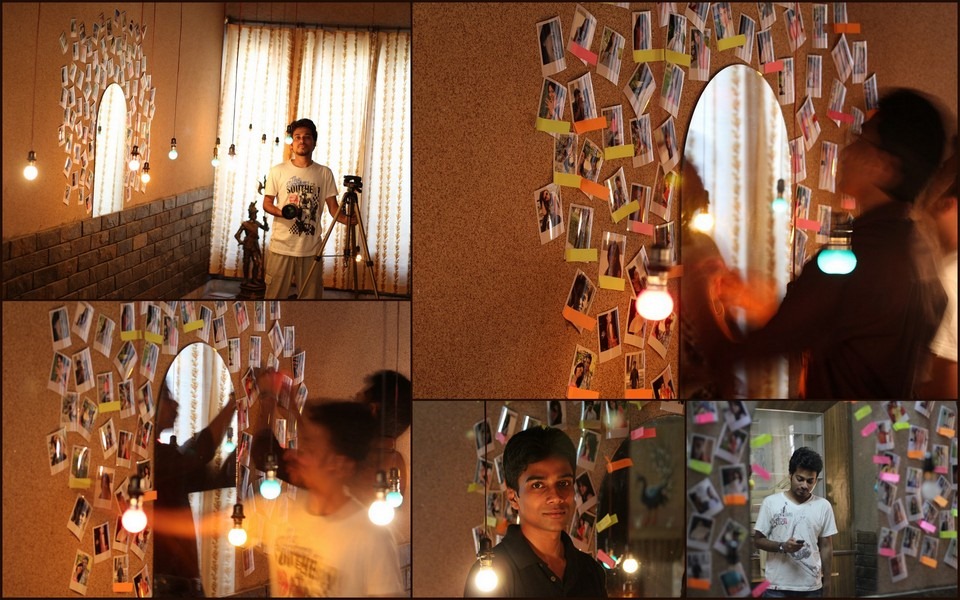 Yep. This was how all the set was being staged. All the Polaroids were printed and attached to the wall around the mirror that we placed.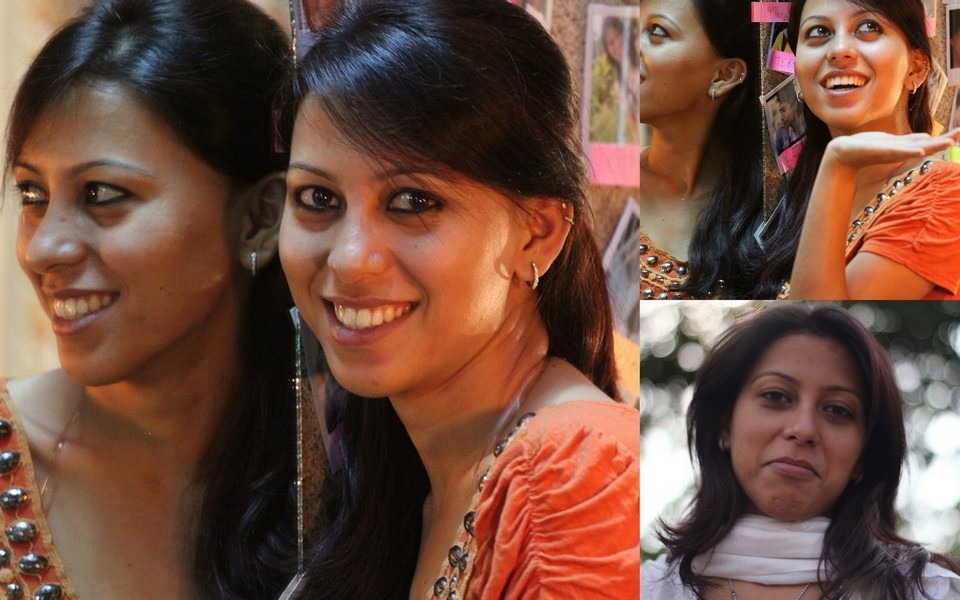 And here comes our heroine. The first thing that she did (and always does) on any shoot location was to request "An Awesome" pic of hers. And for what? Because she has to change her profile picture on Facebook everyday.. Haha!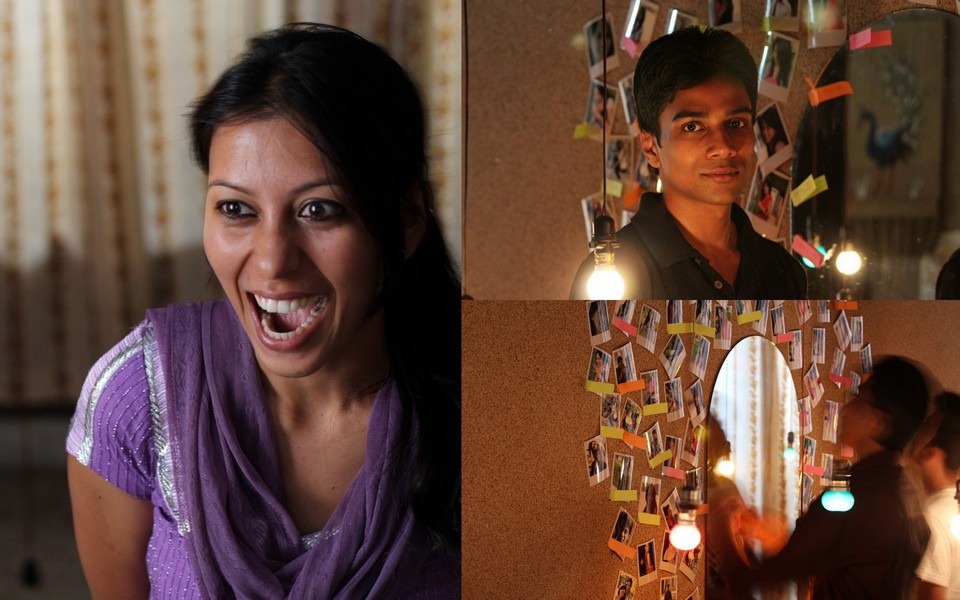 Surprise moments are very normal if you're working with us 😛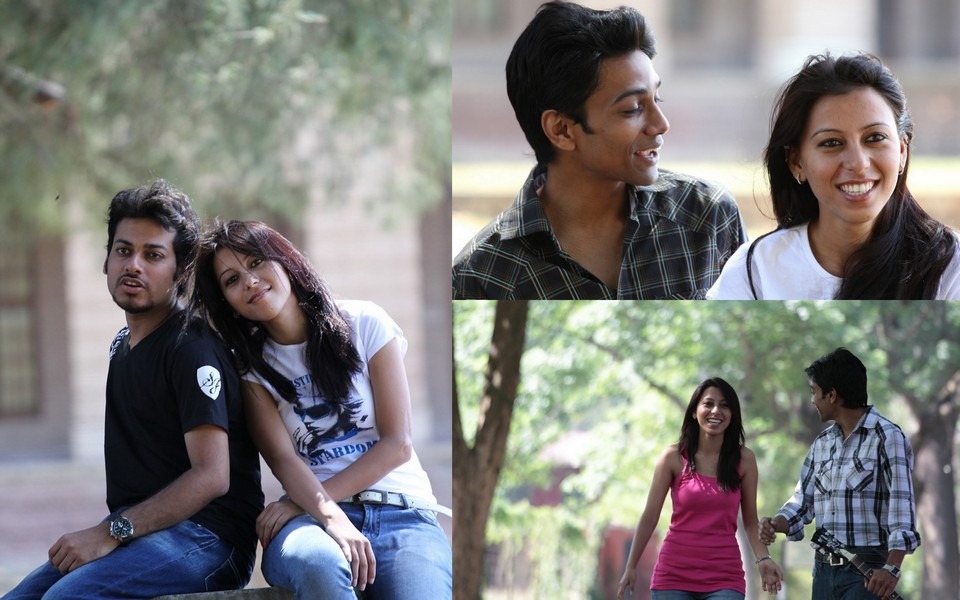 Failed shots, time pass and planning for the next shot. All phases in one photograph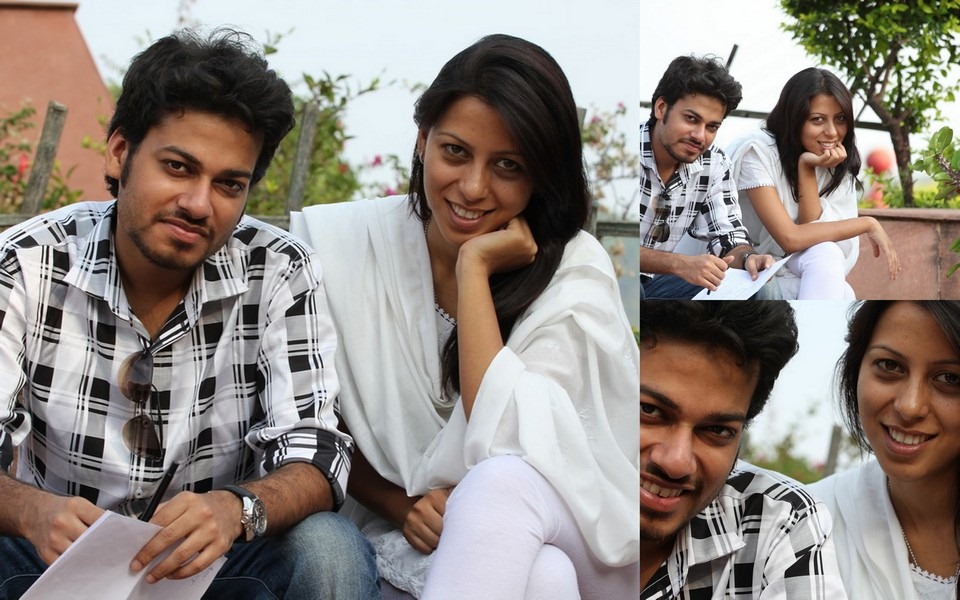 Trying to make Shweta understand that this isn't a scene where she has to look good. Instead, this was the scene where she has to look BAD. Ever tried any girl making understand that she has to look BAD for whatever reason? Try it to feel the amount of time and persuasion it takes 😛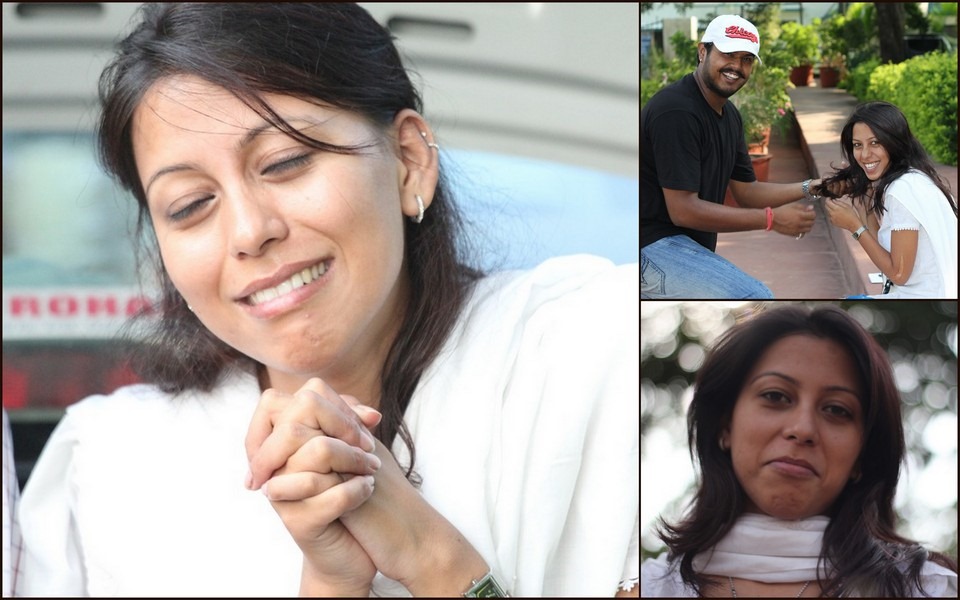 And oh, there were some good moments too around the shoot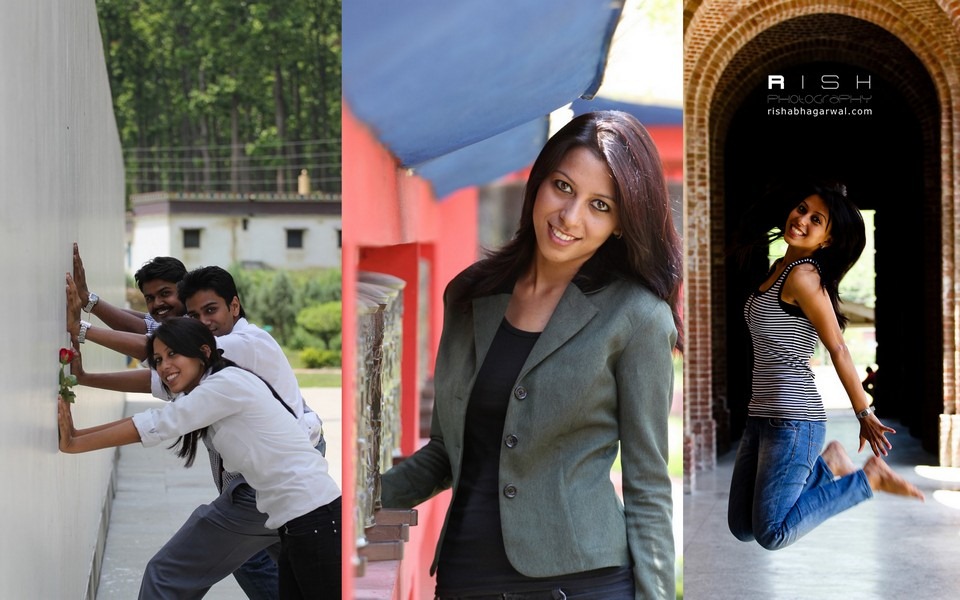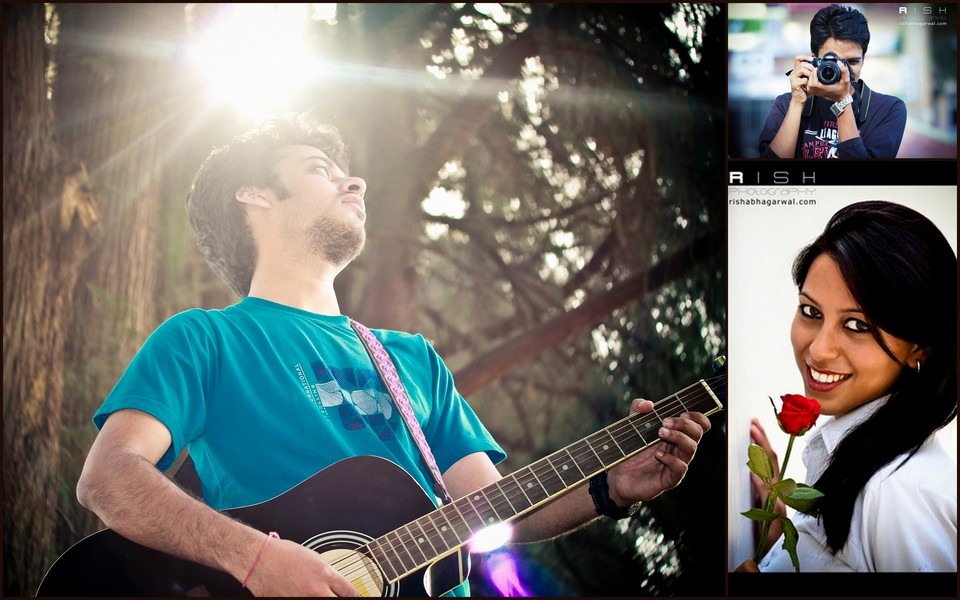 And wherever we go, regardless of what we're doing, there HAVE to be some super amazing photographs.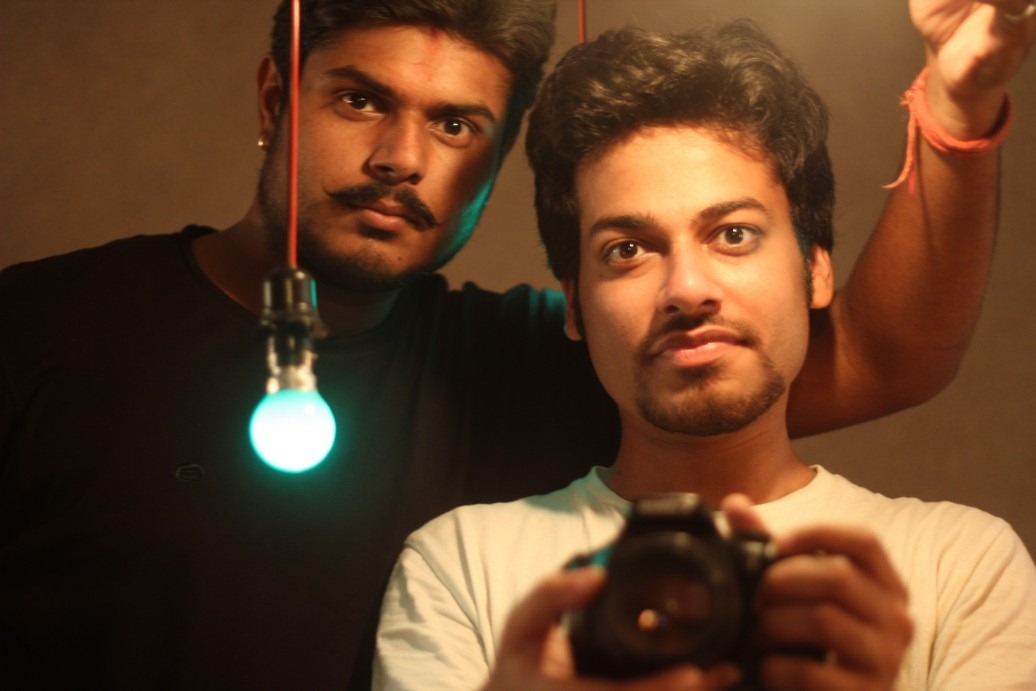 And THE DIRECTORS 😀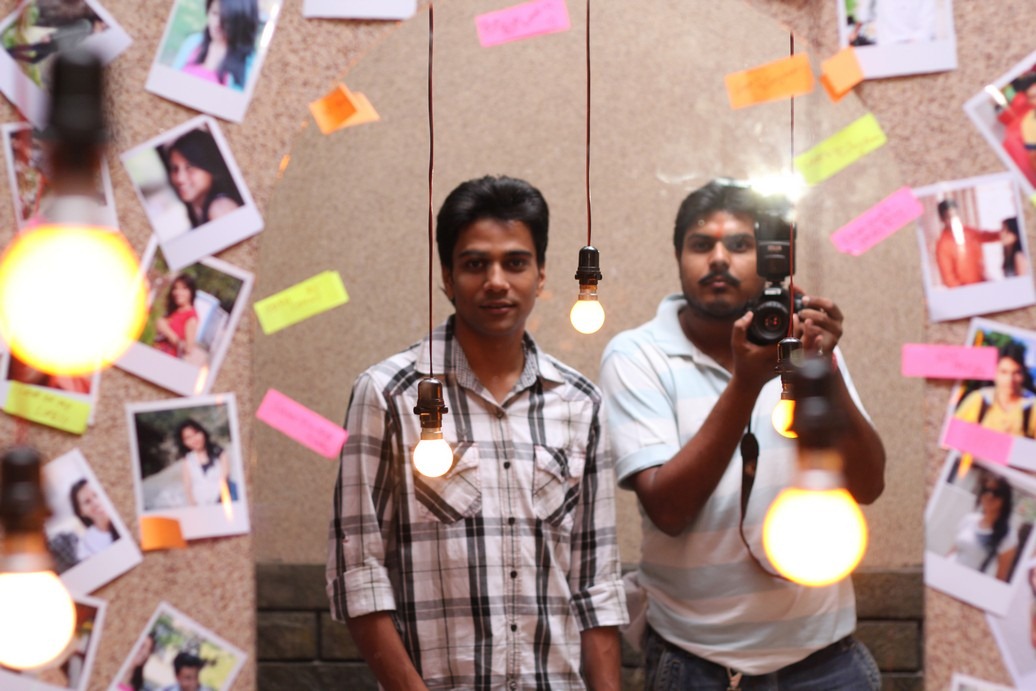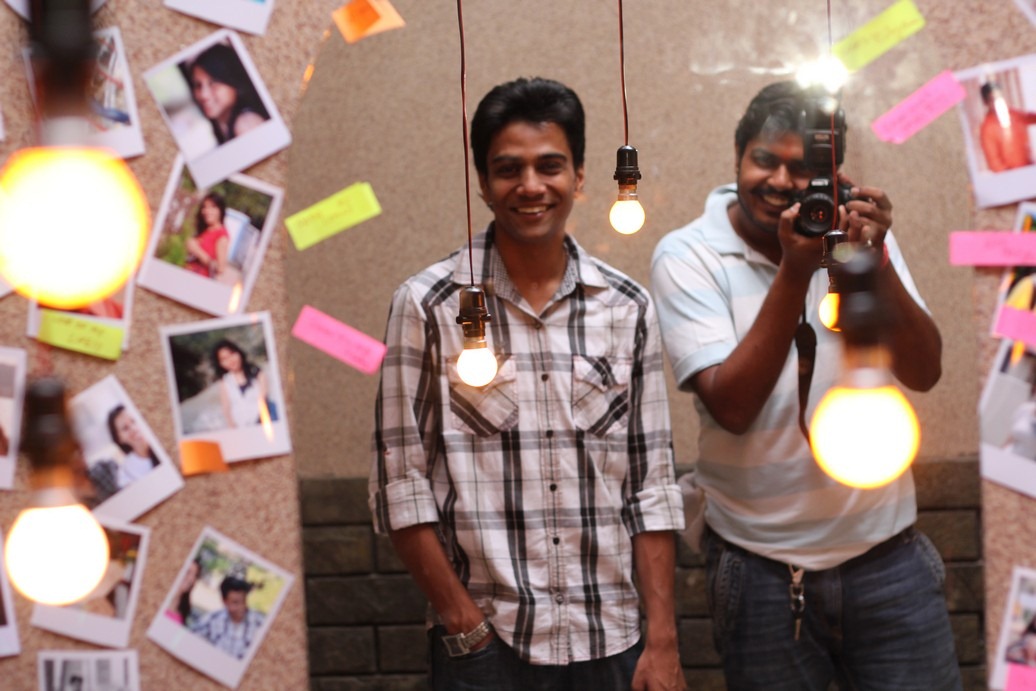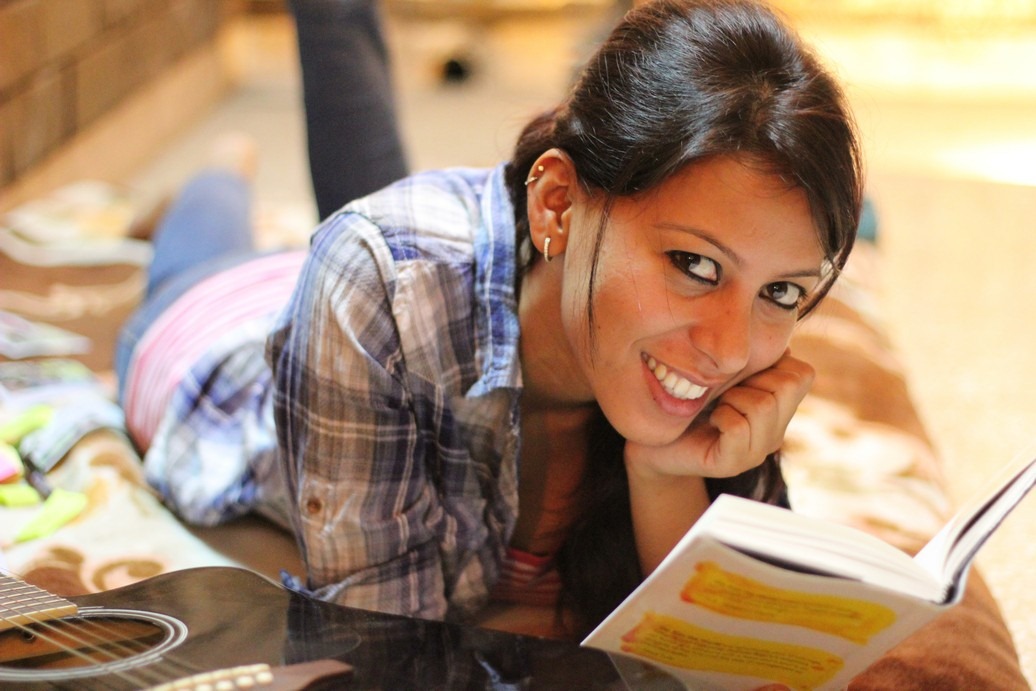 Again, This wasn't supposed to be a happy scene but that's too hard to explain to her. Sigh!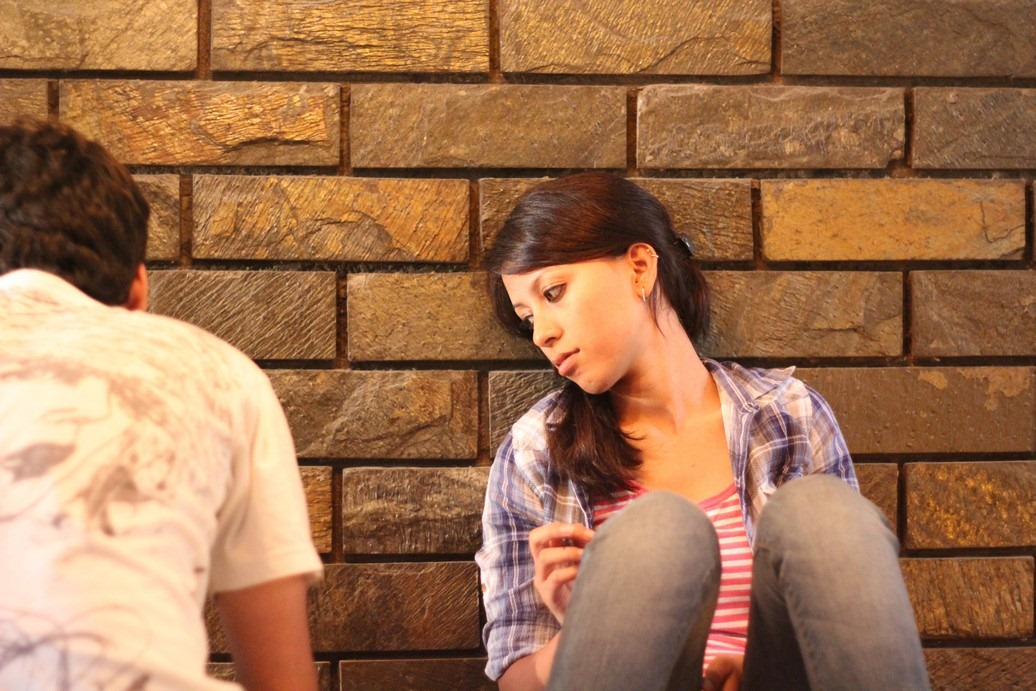 Shweta is preparing her mood because there is some serious acting in this shot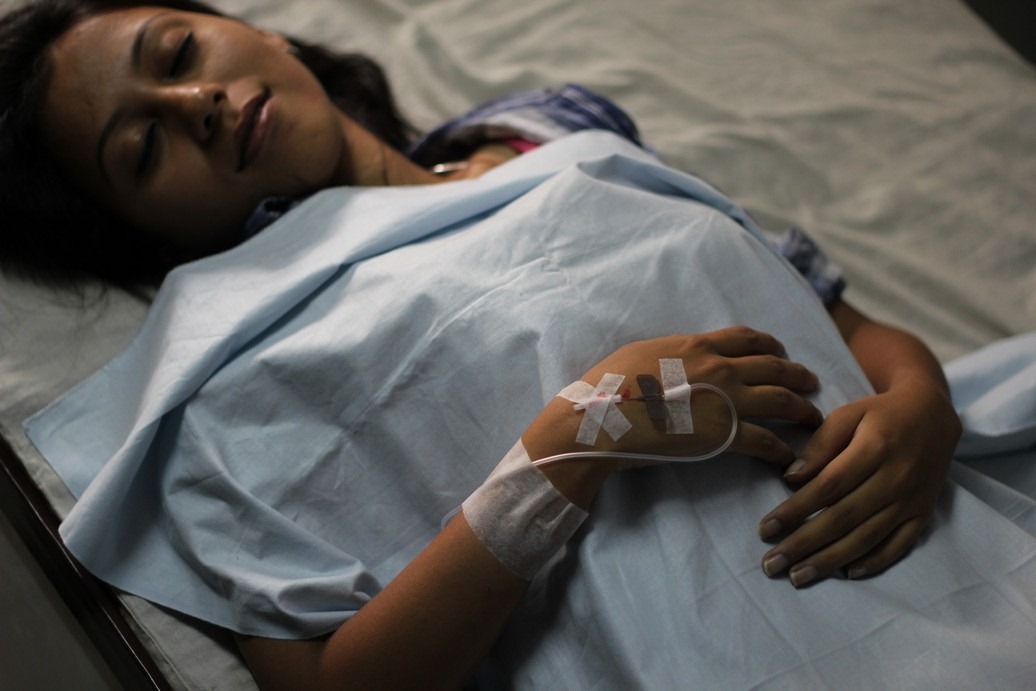 FINALLY 😛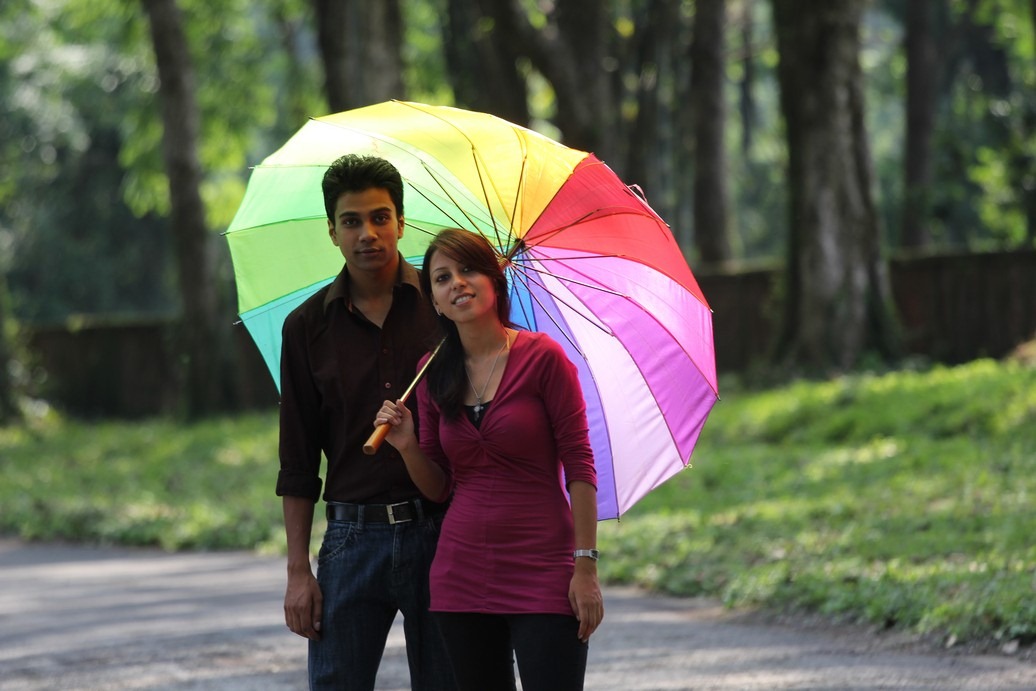 TEAM SO AWAY.