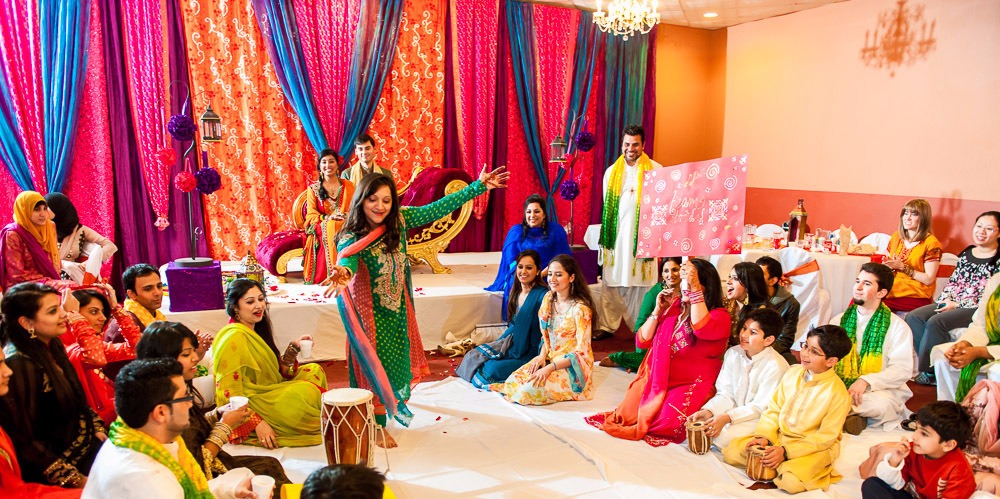 Why should the bride and groom have all the fun?
That's what came into our mind when we finding the wedding games for the upcoming wedding season. Being a relative, we can seize the day too, Here is a list of Top 7 trendiest and fresh-as-flowers wedding games for Indian weddings. These wedding games are perfect for all sorts of pre-wedding functions; be it mehendi or sangeet, as they will bring everyone closer and makes the wedding more fun. So, let's take you through to these awesome wedding games. 
1. Raise the shoes:
It is a versatile fun-loaded wedding game that is all about the couple-to-be, and all the relatives can participate in this as well. So basically the extended families of both the bride and groom will prepare 10-20 questions about the couple, let's say, "Who spends money more?", "Who is a better driver?, or " Who will be the in-charge of remote?" or Even Who shops more?
This game is really fun and makes the wedding environment jolly and fun-loving. 
How to play?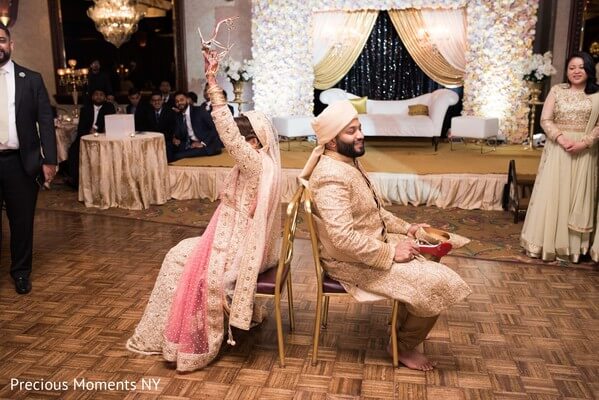 PC:- Precious Moments
The couple will exchange their one-one shoe so that both of them are holding one of their shoe and another shoe of their boo. The couple will then sit with backs facing each other. If the answer is the bride, then the bride's shoe should be raised and vice-a-versa. It will be absolute fun to see how many of their answers match.
2. Chug face-off
Indian wedding games without competition can be bland, so what's better than the chugging face-off. The game is all about who sips their drink faster. So, call on the stage all your alcohol-loving friends to have a face-off with the opposite team. If alcohol is a hindrance, you can always go for the colorful mocktails.
How to play?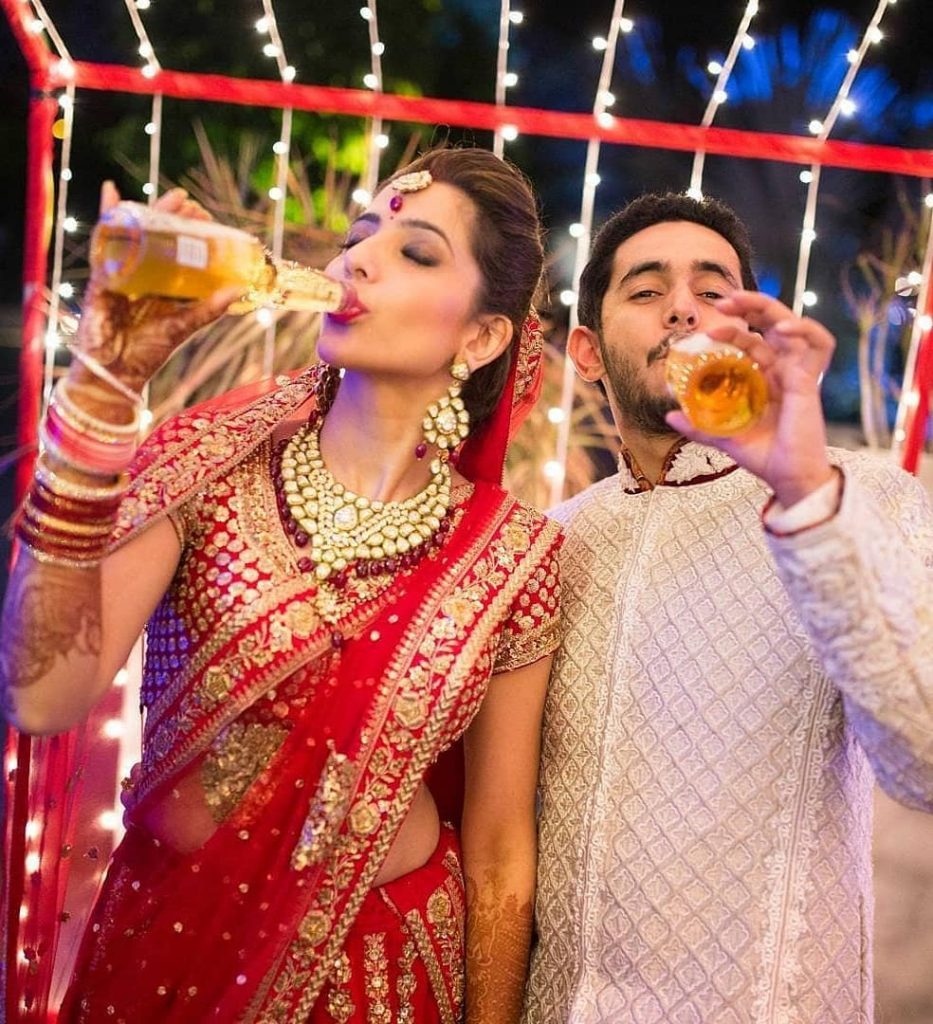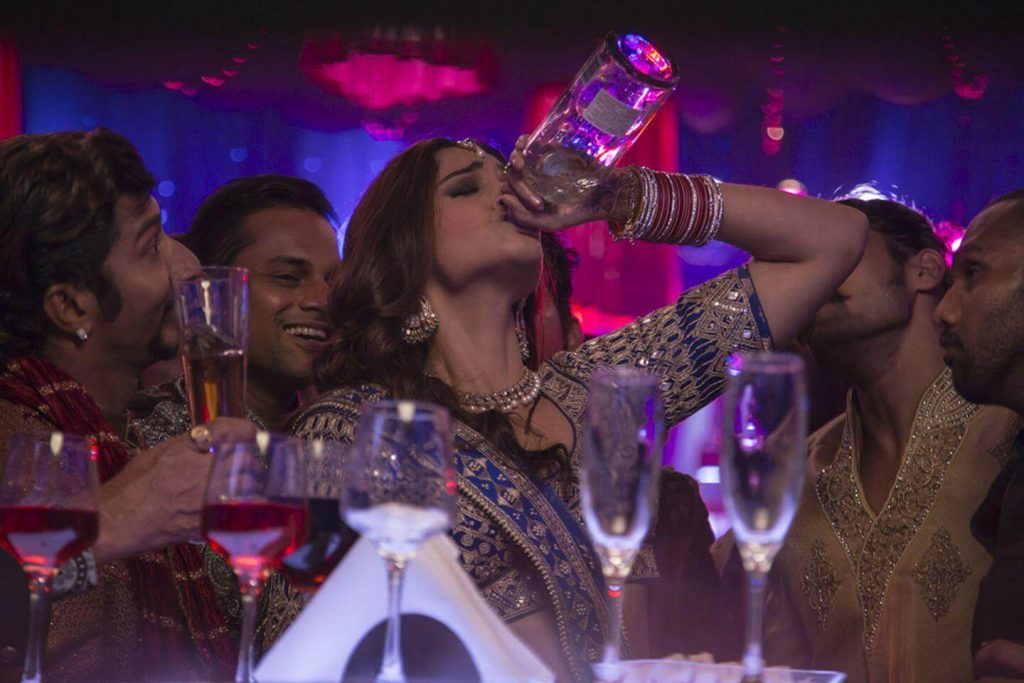 One member from each team will come into the faceoff, and the one who finishes off the drink faster can dare the losing member to do something fun. Tip: Give some hilarious dares, like "Do the Jag-Ghoomeya step."
3. Antakshari is old school, go Karaoke.
We millennial might believe in old-school romance, but not in old-school marriage games. Karaoke is very popular this wedding season, as it brings the hidden singing treasures of your family in the limelight. And we have to agree that Antalshari is a must wedding game to play at a wedding. 
How to play?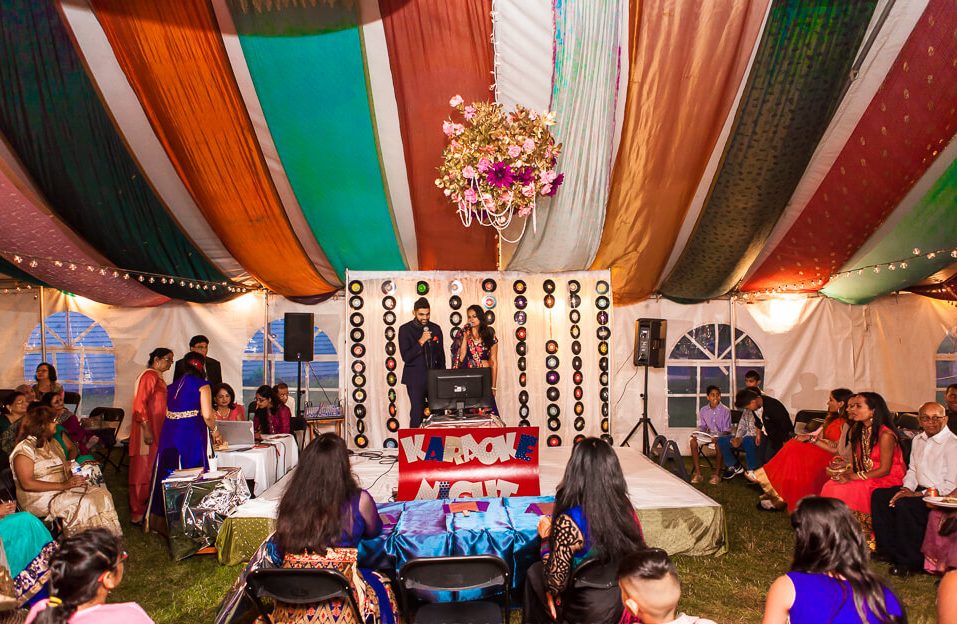 Gather around all your cousins and relatives, the person who decides to sing has to read lyrics appearing on the screen. You can choose different songs and tunes and rock n roll on it.
Tip: Try the funny tunes too, like DJ wale Babu
4. Who am I?
This game is like charades, but more fun. There would be cards with names of several famous characters, fictional or realistic, and guess what, you have to guess.
How to play?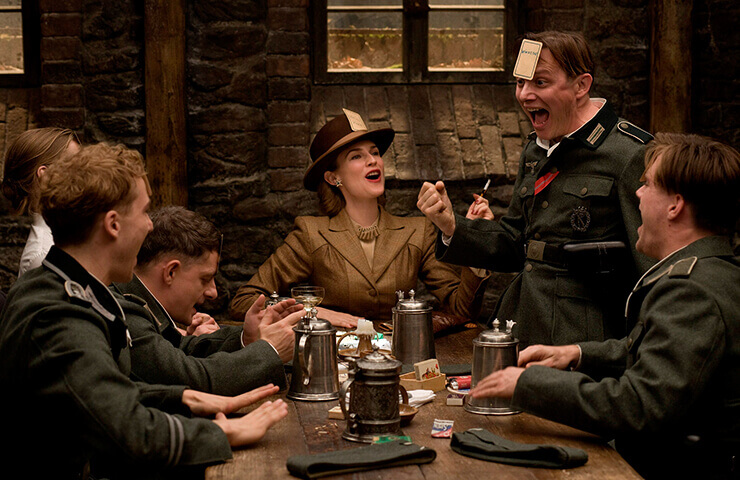 With cards on their forehead, the relatives will go around trying to guess what's there. The trick here is the people can only reply with a yes or no, and the relative with the card has to ask questions like, "Is my character in a movie, or is it funny?"
5. Guess the Family Member!
This game is very interesting. All you need to do is mimic one of your family members. It can be anything, his unique walking style or how he says hello. And then other family members have to guess which family member is that person. Correct one gets a point and incorrect guess will have to do a dare. 
How to play? Make two teams involving both groom's family and Bride's family. Remember it should be a mix then only the fun would be doubled. After making teams, one family member would come forward and whisper one family member's name to another family member's ears. Then the person has to act like that person and everyone else has to guess it. 
6. Guess the partner…
This is a very fun game which will help you and your partner to know each other, especially each other's unknown habits. So, family members can prepare a list of habits of groom and bride and then chits can be formed. This game will be fun to play at a sangeet night. 
How to play? Form chits with unknown facts about each other, in this Bridesmaid or Dhulhe k bros can be helpful. Then one by one the chits can be opened and the bride and groom's family will guess who is that person. 
7. Two truths and a lie
Now, this is one of the classic wedding games for girls as well as guys. The trick in this game is to be confident and bluff.
How to play?
As the name suggests, guests have to come up with three statements, two trues and one lie. The audience will guess which one is the lie.
Tip: Go with obscure lies like, "I have a crush on…" and most importantly have fun.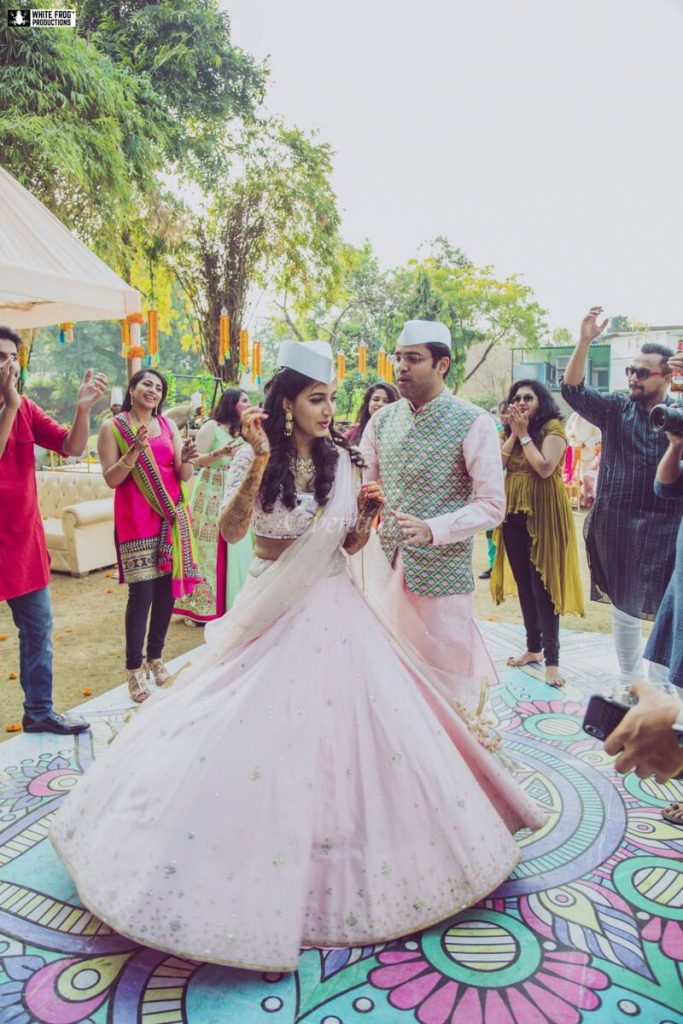 PC:- White Frog Productions
8. Hoola Hoo-Something for kids at your wedding. 
Now, this is a physical game where all the cuties little kids at your wedding can have fun. So, these little muffins will also not get bored and will remember your wedding for years. This can be one of your wedding games. 
How to play? You just have to arrange a Hoola Hoo and give it to the kids. Then you don't have to do anything, they will have their own angle to play Hoola Hoo. It's this beauty with kids that make them so special.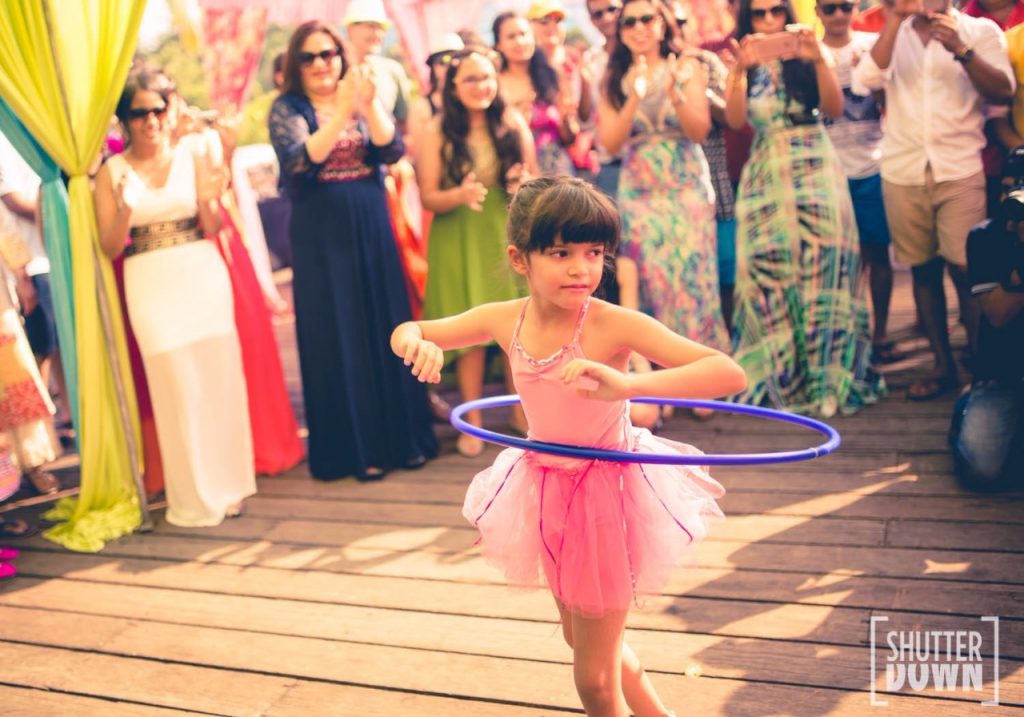 9. Gol Gappa Challenge!
Now who doesn't like Gol gappas and when there is a competition involved eating fun is triple then. Yes, We know this increases excitement. So, from the groom's family and from the bride's family one-one member can participate and compete for their team. 
How to play? One member from Team Groom and one member from Team Bride can come forward. Who eats more in lesser time is the trick. Every member has to break the first one's record.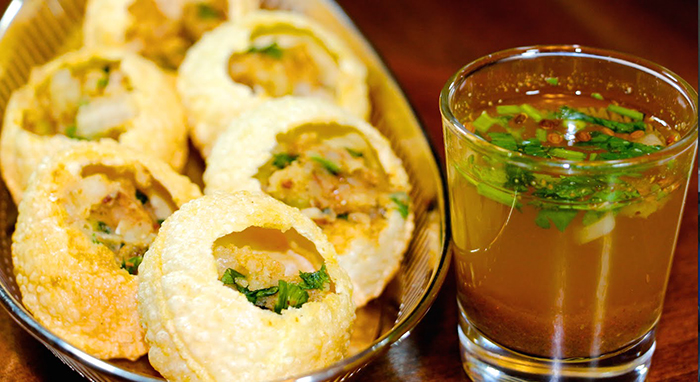 10. The Wooden Block Game 
Now, this is a fun game to play on a cocktail night. When everyone is tired dancing they can pick up this sitting game of wooden blocks. The person who makes the pillar fall will be given a dare. It's as simple as that.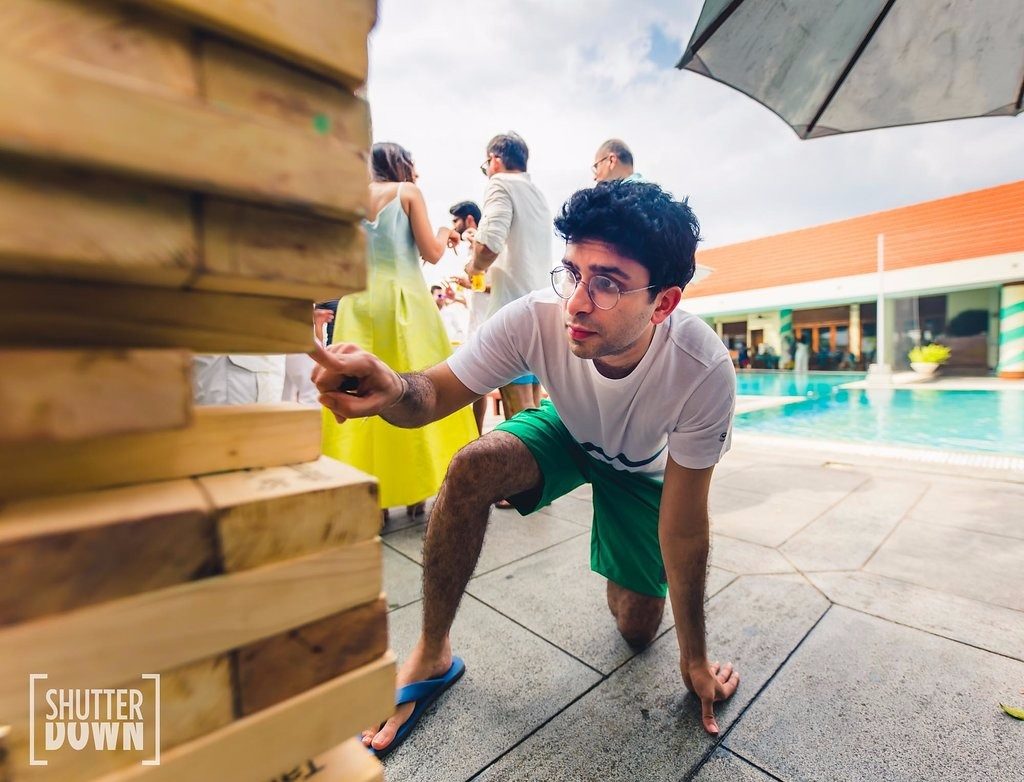 PC:- Shutterdown Photography
We hope you guys loved these fun games and would definitely try some at your wedding.