Bandhani has been popular since forever, and is this cool tie and dye art form which really does stand out. The good thing is, we are seeing it gain popularity with new age brides too! Isha Ambani too took her mum's Bandhani dupatta with her bridal lehenga, and if you're looking for labels which work with Bandhani, then we've got some names in different price points!
Image via
Mansi Siddhpura Photography
Budget to Mid-range Designers
Here are some lesser-known gems who dabble a lot in Bandhani lehengas. Their lehengas are mostly in the 5k to 50k range.
Kanupriya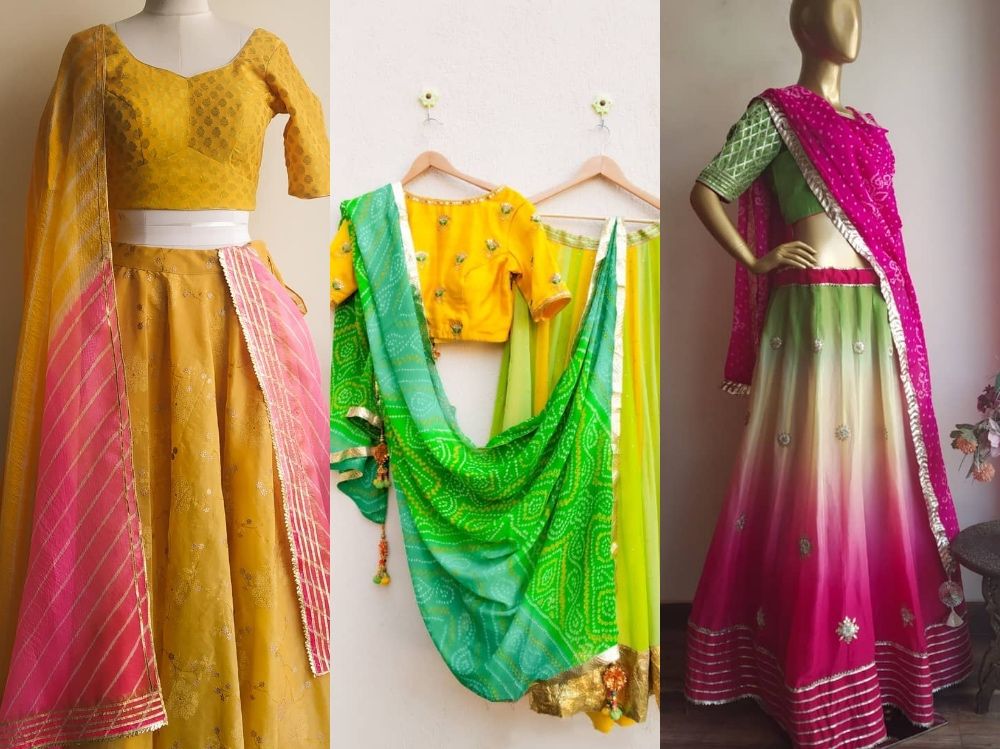 This Jaipur based label has lehengas in Bandhani in the 5000-10k range also, and they do look really nice if you're looking for a budget pick!
Suruchi Parakh Couture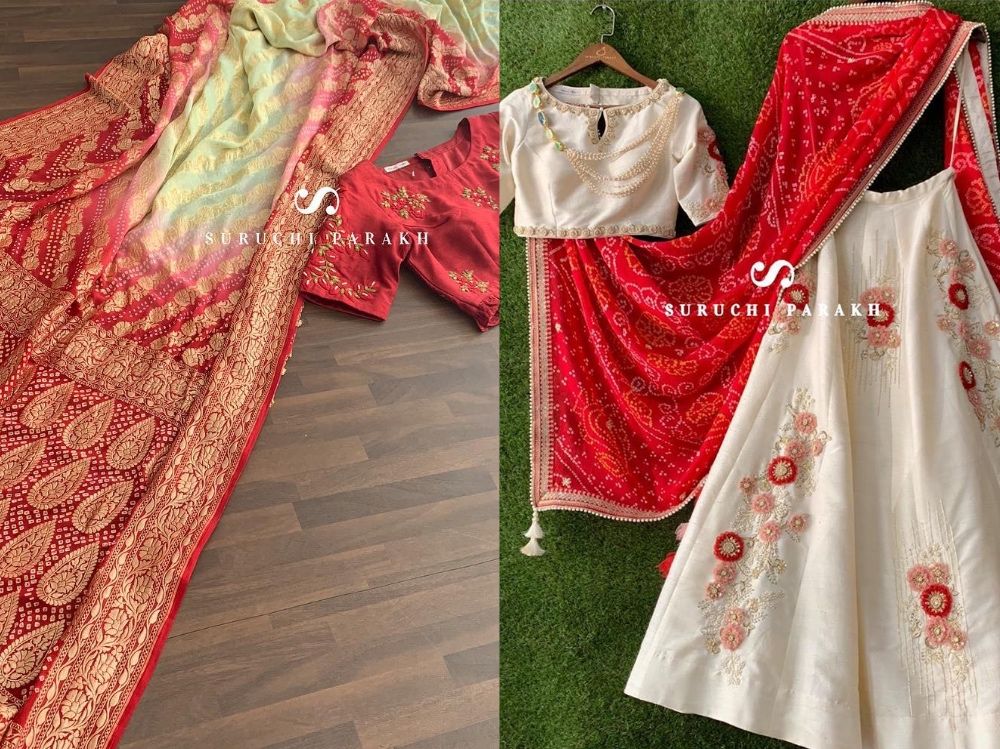 This Surat-based designer has some fabulous Bandhani Lehengas and sarees, and that too at a very affordable price point! She even does customised outfits, so that is an option as well.
Koashee By Shubhitaa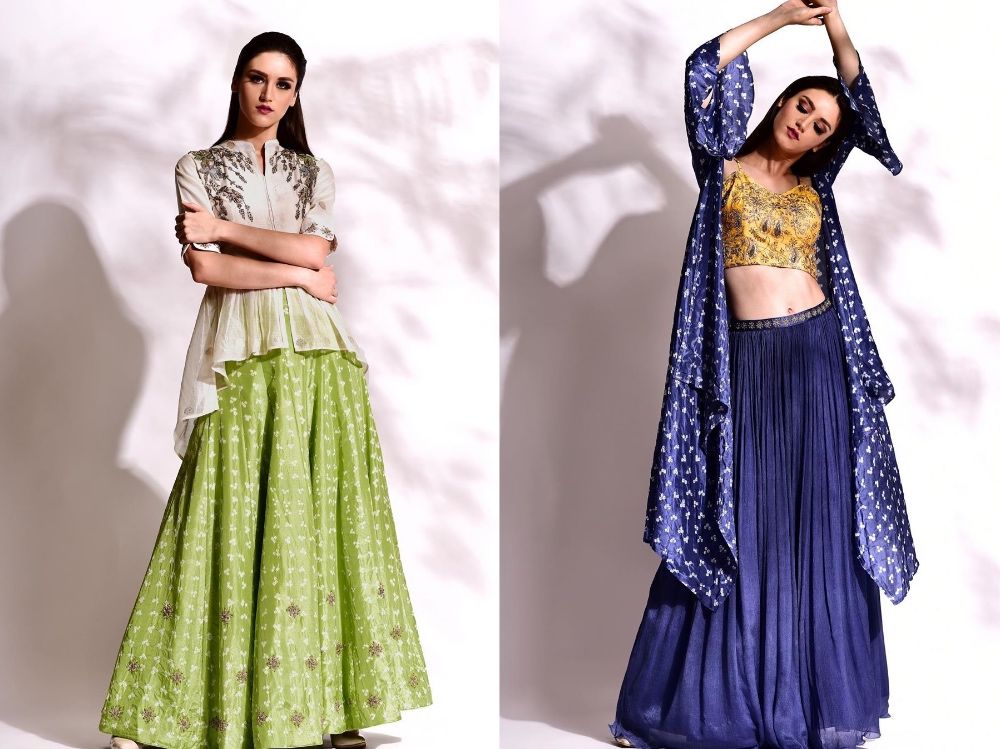 If you're looking for a modern new age Bandhani lehenga which comes in interesting colours and silhouettes, then this is one label you have to check out! They have interesting designs and trendy silhouettes.
Raunika's Couture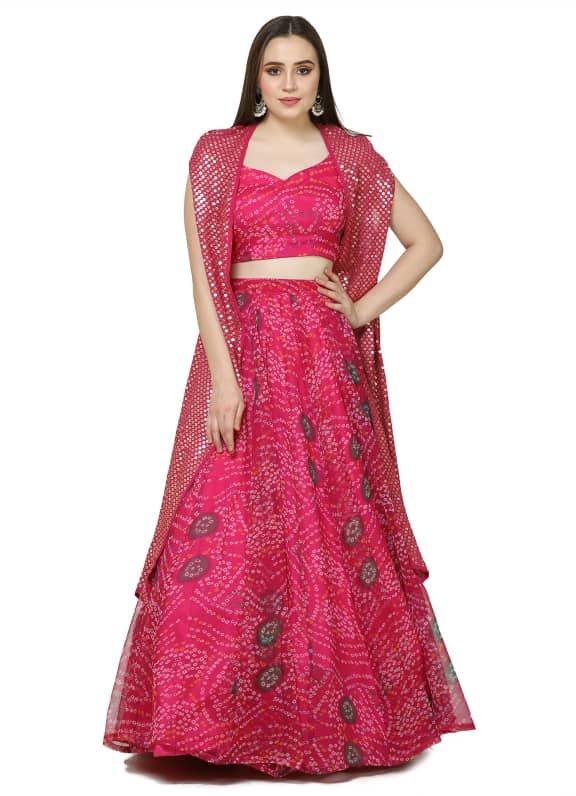 Image via Stage3 This one also has a few Bandhani Lehengas in the 20k-30k range, which are trendy and nice for new age brides!
Siddharth Daga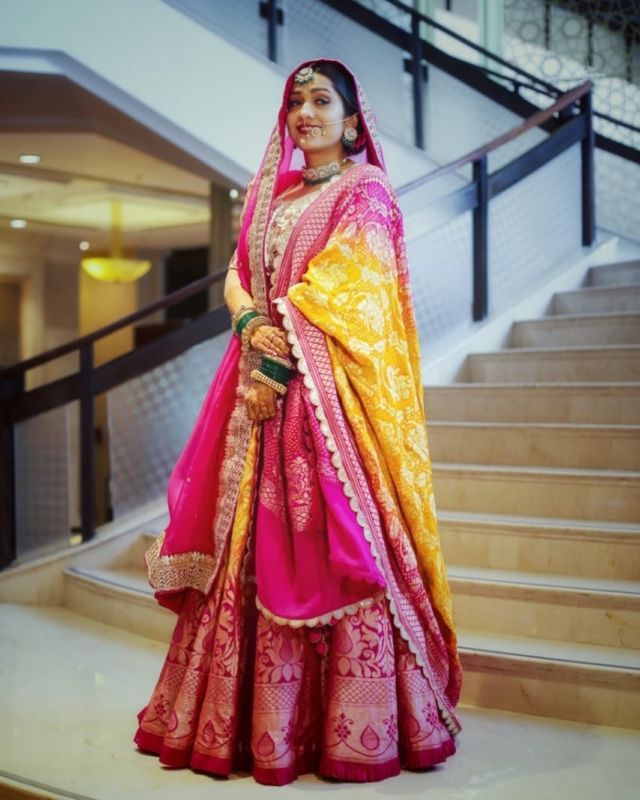 This label customises as well, so that is something you can consider- be it for bridal wear or for a smaller function.  
High-range Designers
These are your designer in the slightly higher range- which would be 50k to about a lakh, and some of them really do Bandhani well!
Arpita Mehta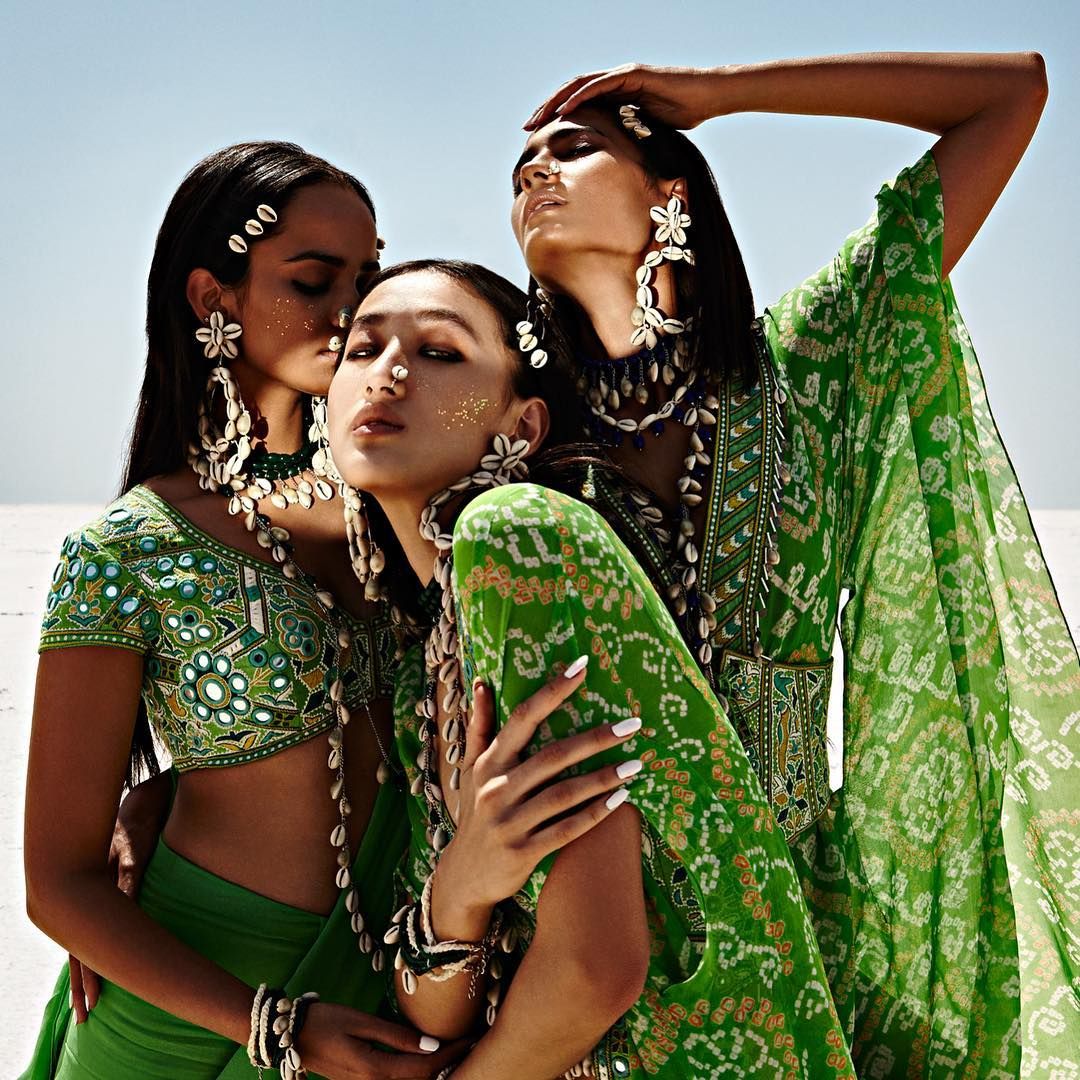 She has some fabulous trendy new designs when it comes to Bandhani, and we love it for modern brides! From jacket lehengas to skirts and even new silhouettes, we love new age Bandhani like she does it, and it comes in bright and amazing colours too!
Ekaya Banaras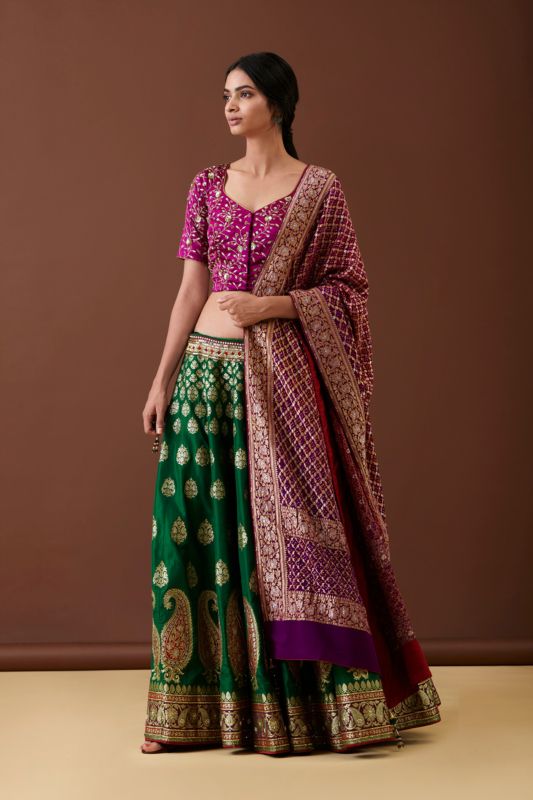 Their forte is Banarasi, but they have some nice lehengas mixing and matching Banarasi with Bandhani dupattas, if you're looking for something like that!
Naina Jain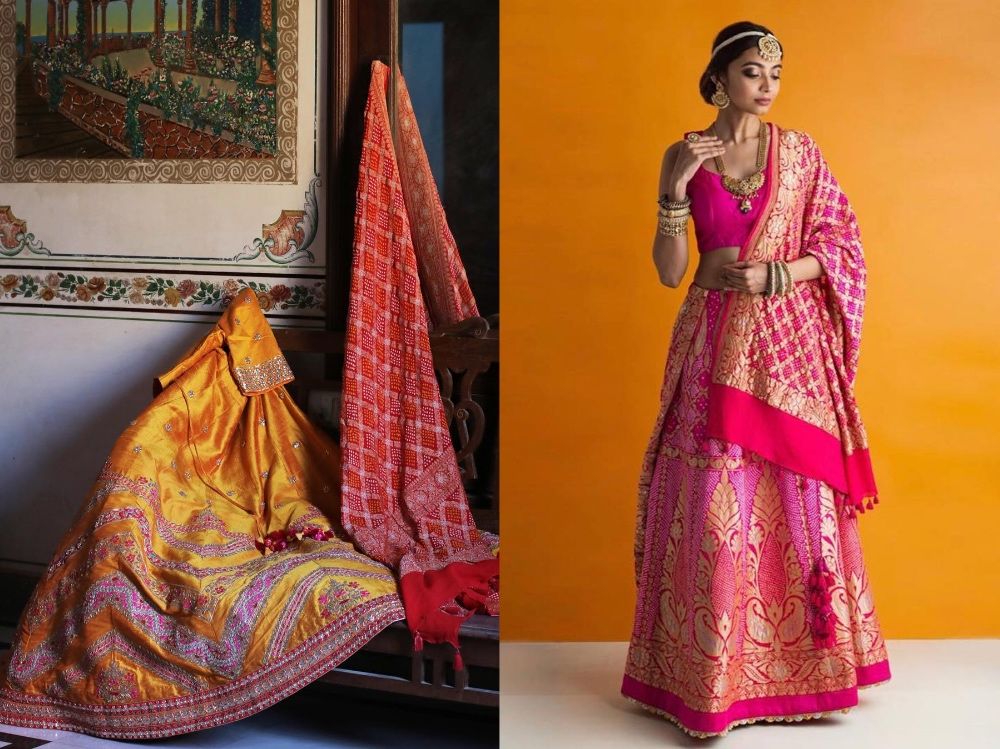 She is a Kolkata-based designer who has Bandhani as her forte, and we love how she experiments and mixes and matches it with other fabrics and work to create something unique!
Premium Designers
These are your premium designers, who do dabble with Bandhani too apart from the other gorgeous outfits they design!
Gaurang Shah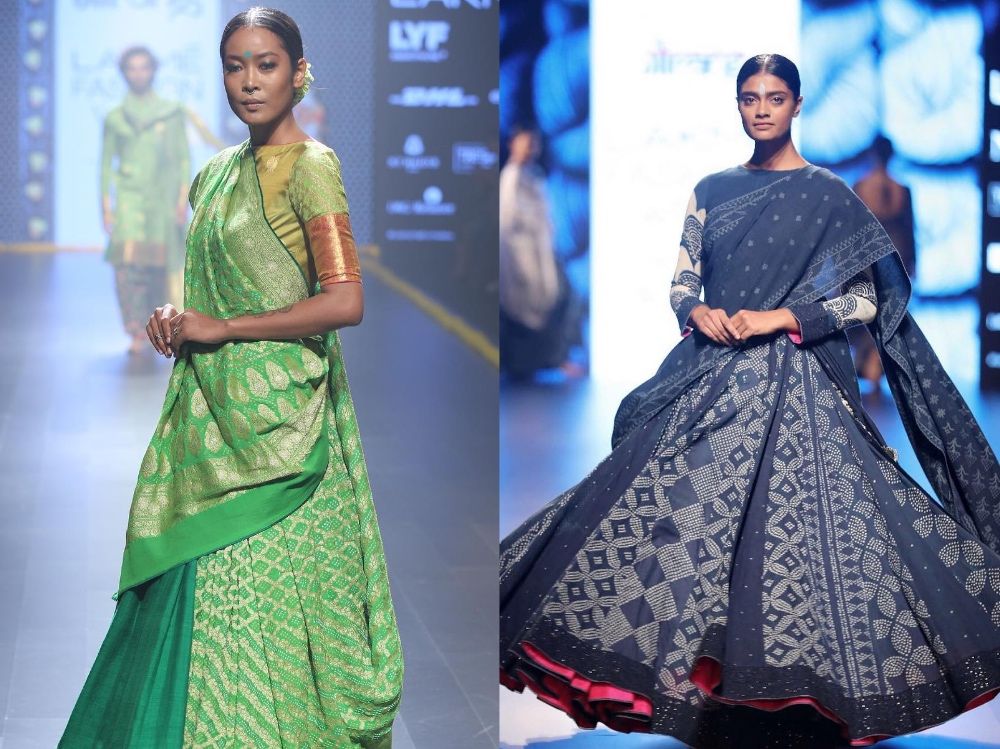 While sarees are his forte, he does dabble a lot in Bandhani, and has some pretty Bandhani Lehengas in his collections too, which are modern and perfect for new age brides!
Asha Gautam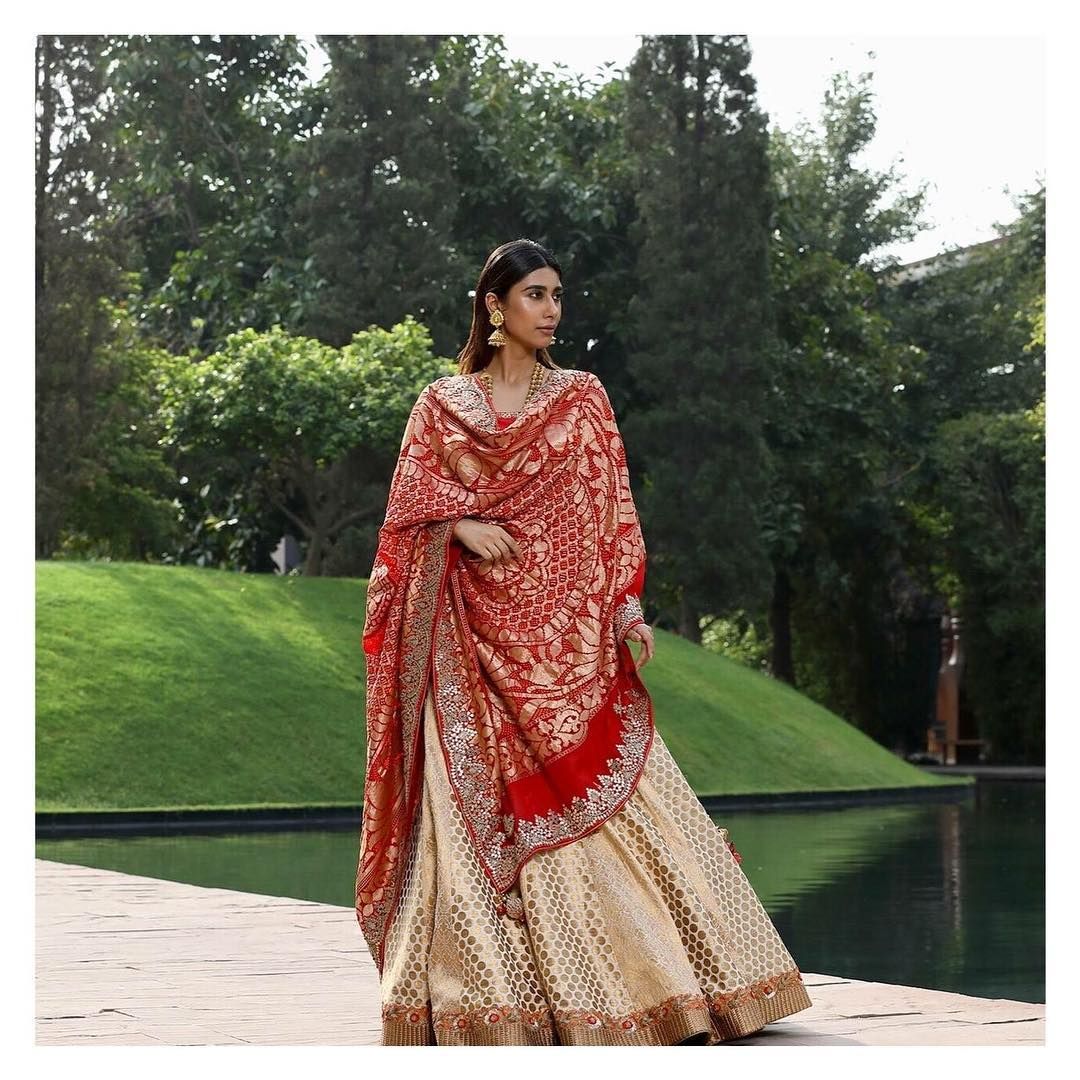 Her designs are very traditional, and she combines different works like Banarasi with Bandhani, which really makes it pop!
Sabyasachi Mukherjee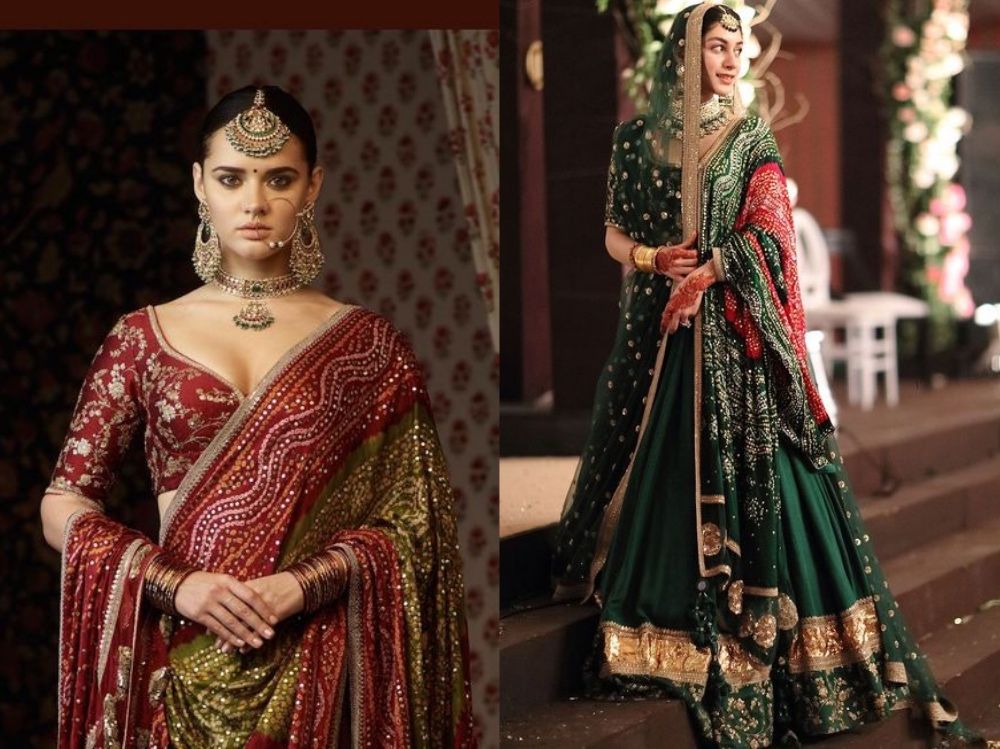 Yes, he does Bandhani too, and while it doesn't feature very prominently in his collection, it does in some of his outfits, which mainly come with Bandhani dupattas.