"I can't believe that 15 years ago, I was made to sit with a boy in my class and today we're getting married" – Chandni
"She has 3 degrees by the way; B.Com, LLB and LLM. She did all of those just so I could finish my Dentistry and she can buy some time" – Chinmay
When 15 years ago, two kids were made to sit together because they wouldn't talk, they never thought their story will one day create history, will conquer all the hurdles and will change the value system of the "society" for good. Chinmay and Chandni were best friends (read: bros) since school. They practically grew up together. As Chandni tells, Chinmay had lots of girlfriends but she was the only friend who was always around with him. 15 years later, she again comes holding his hand in their wedding sangeet!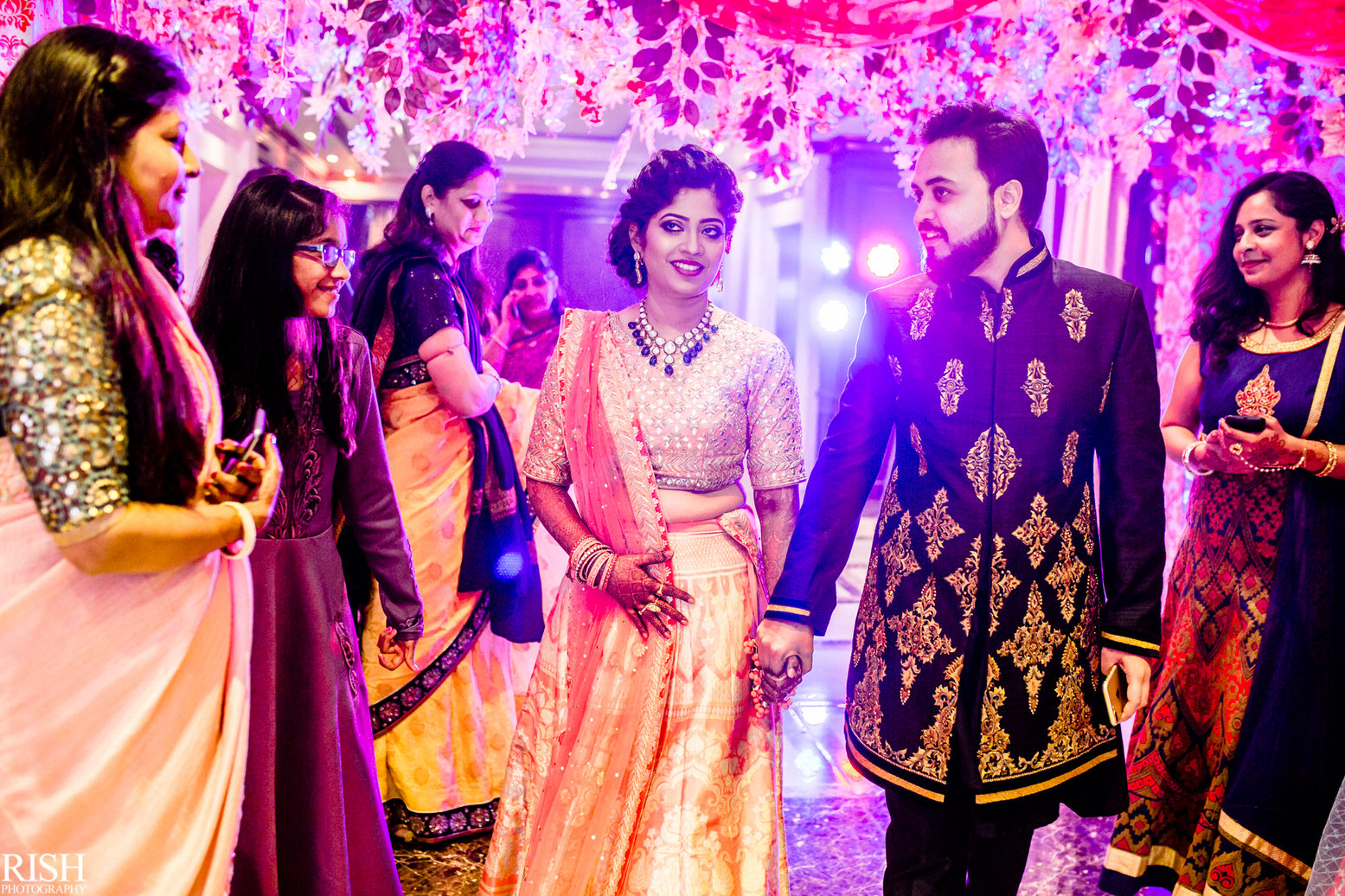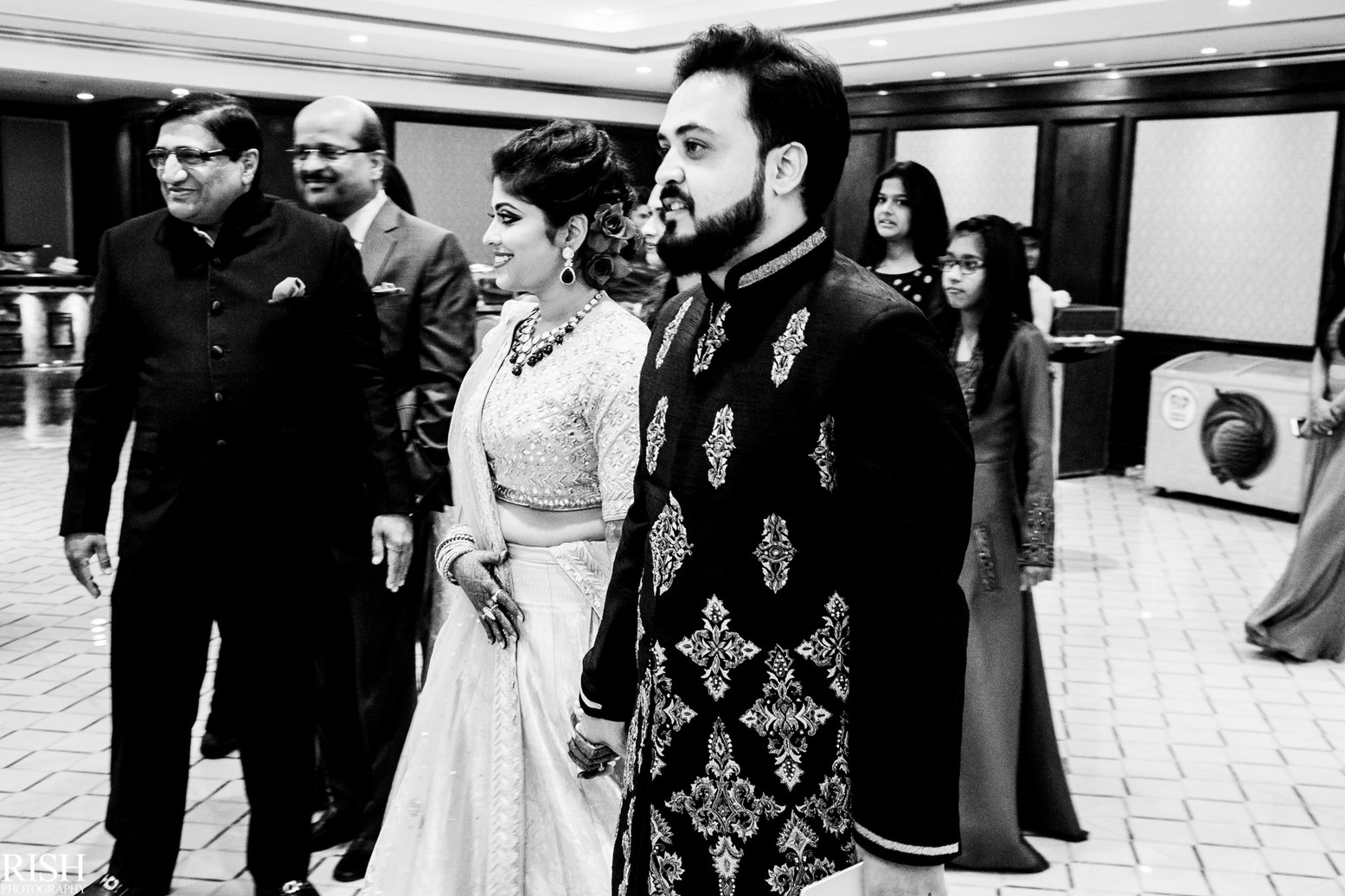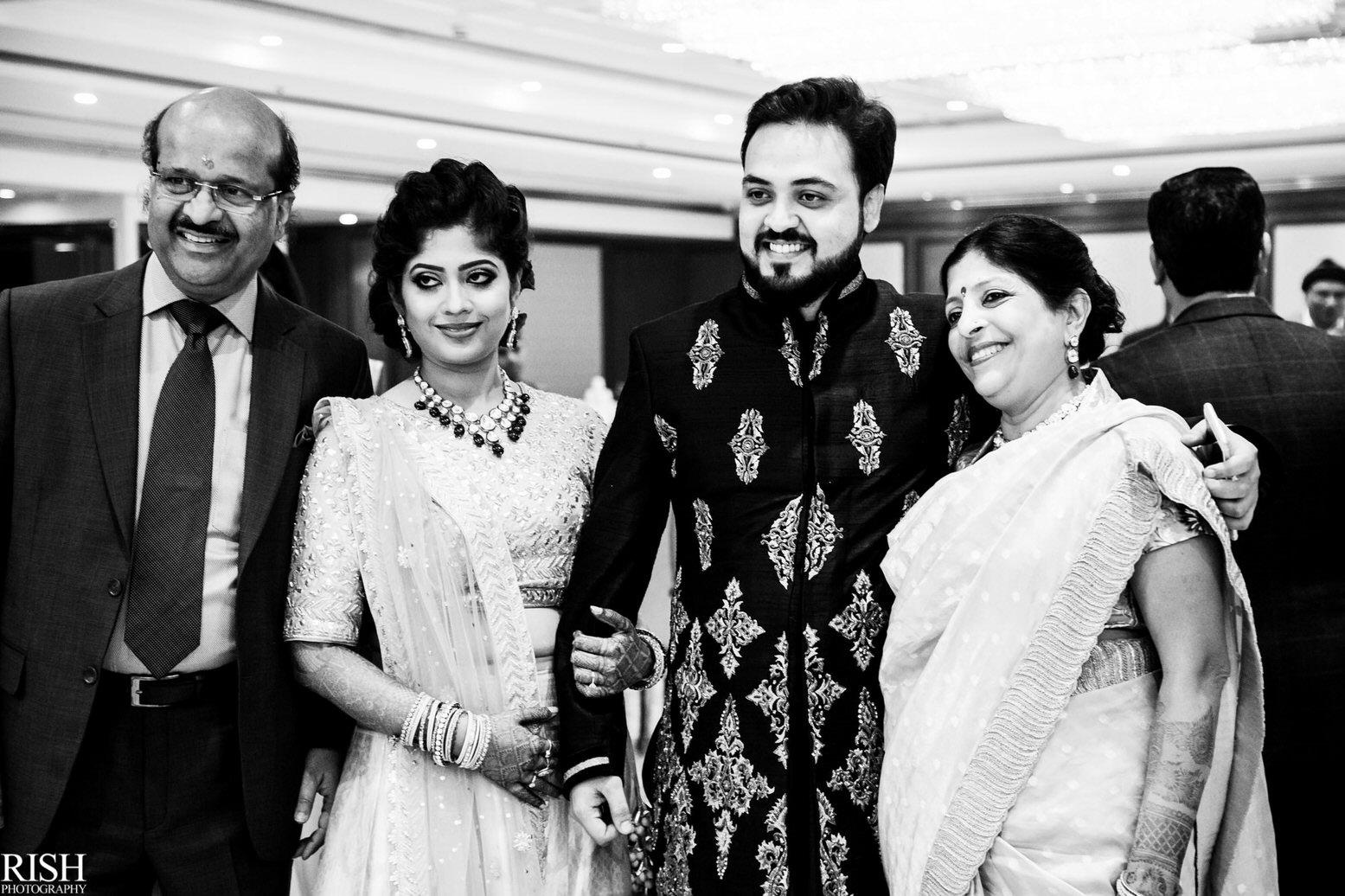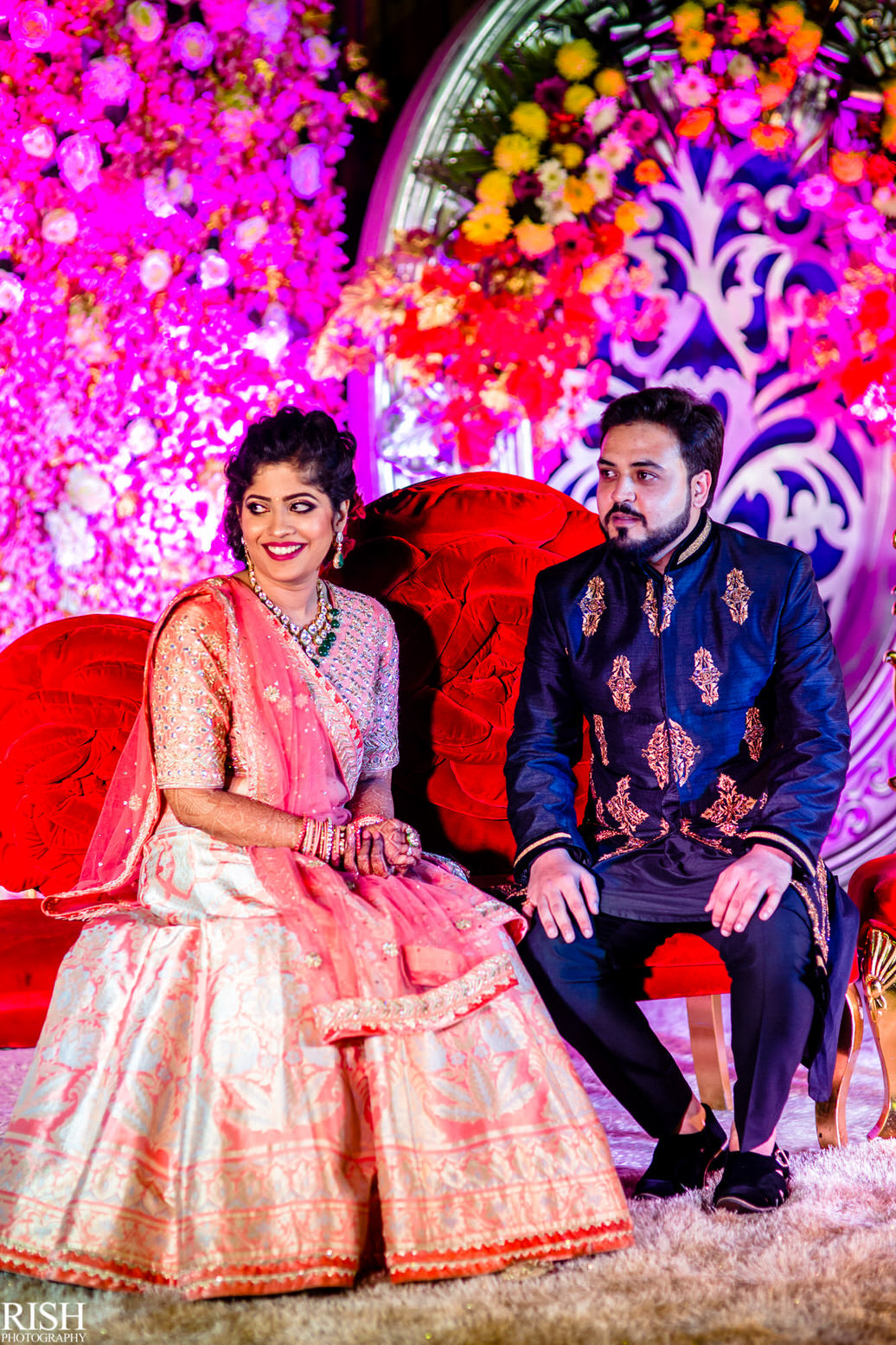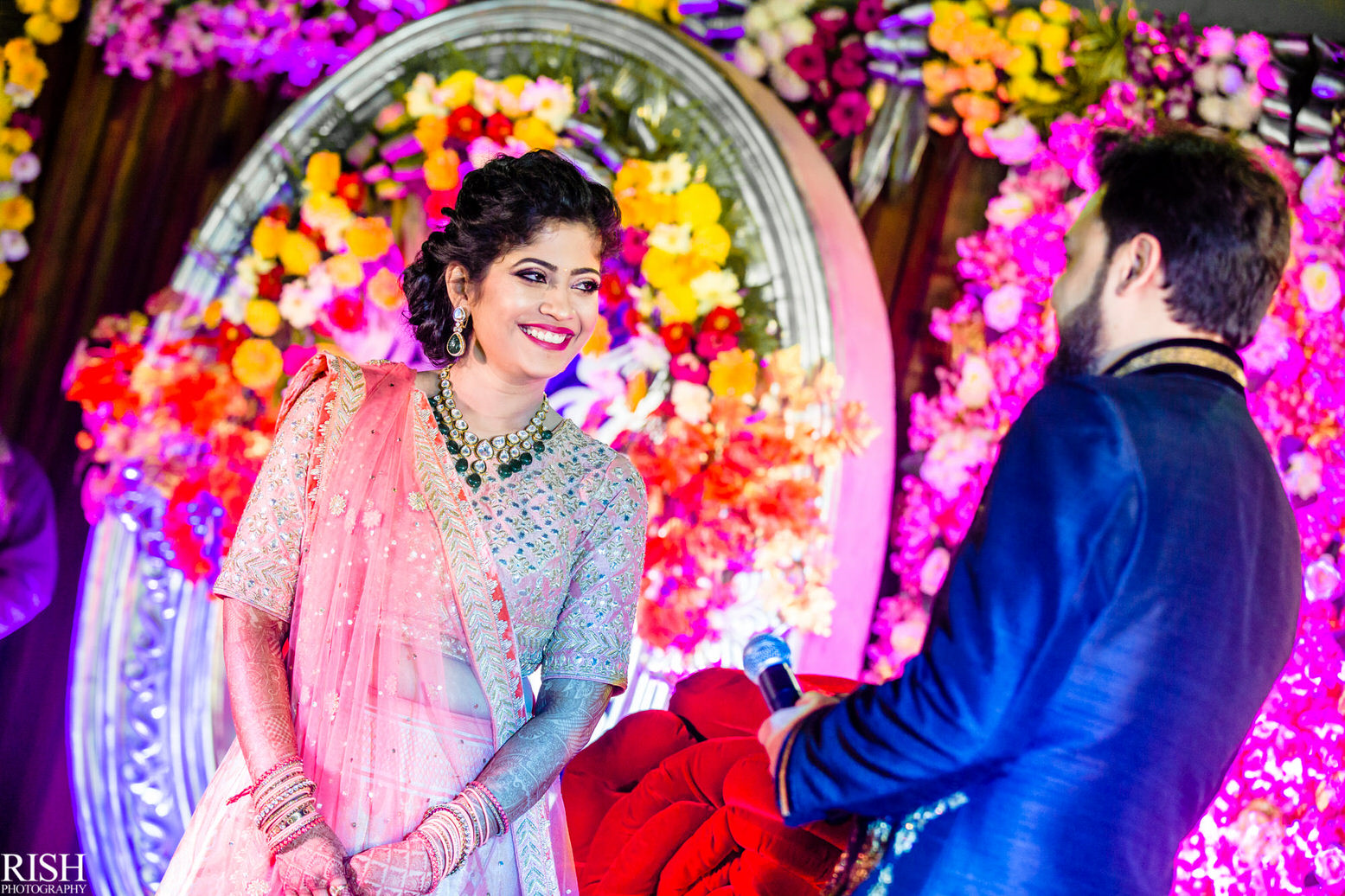 Chinmay tried his best to find his name camouflaged in Chandni's mehendi. Whether he was able to find it or not remains a mystery!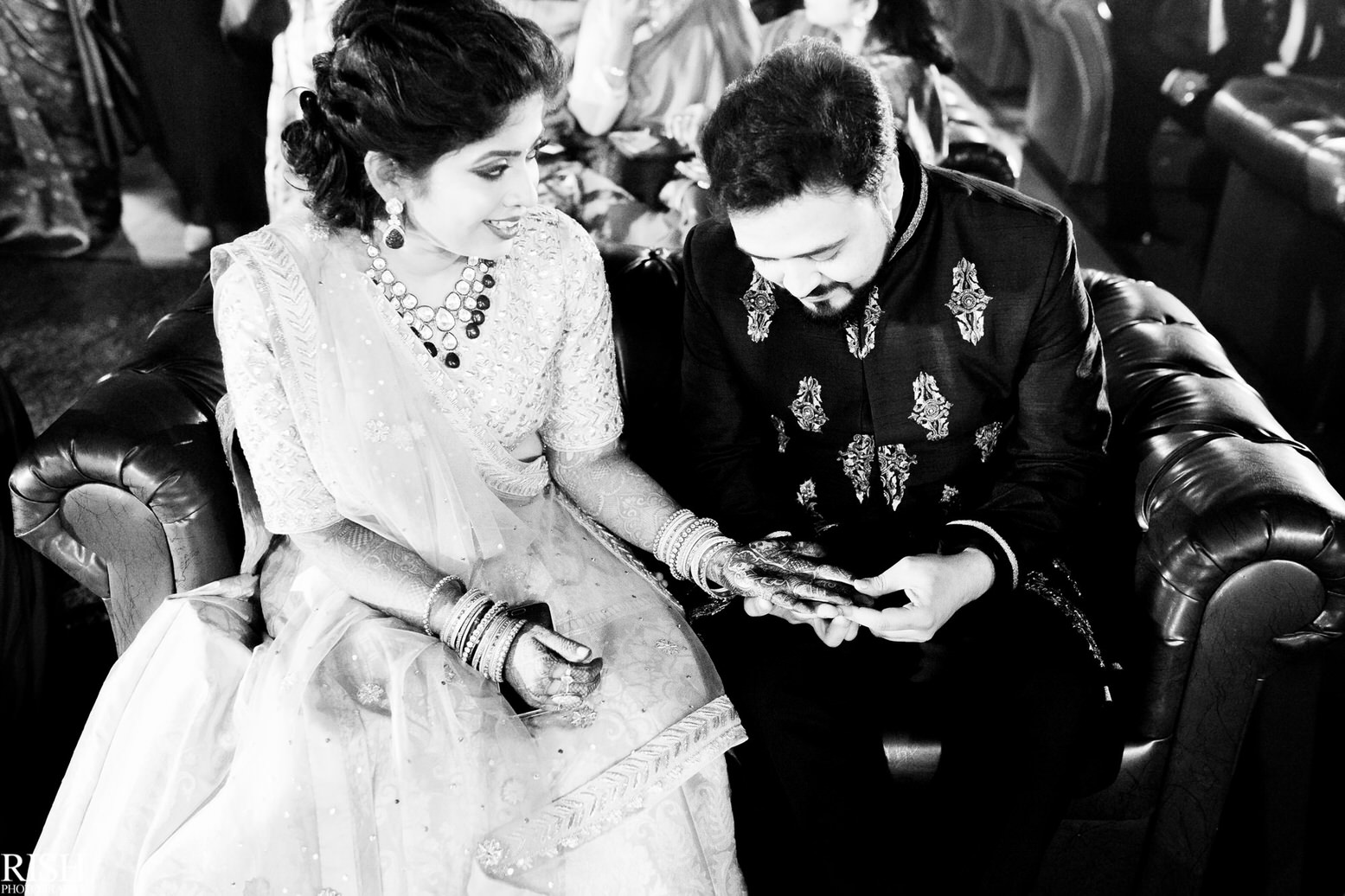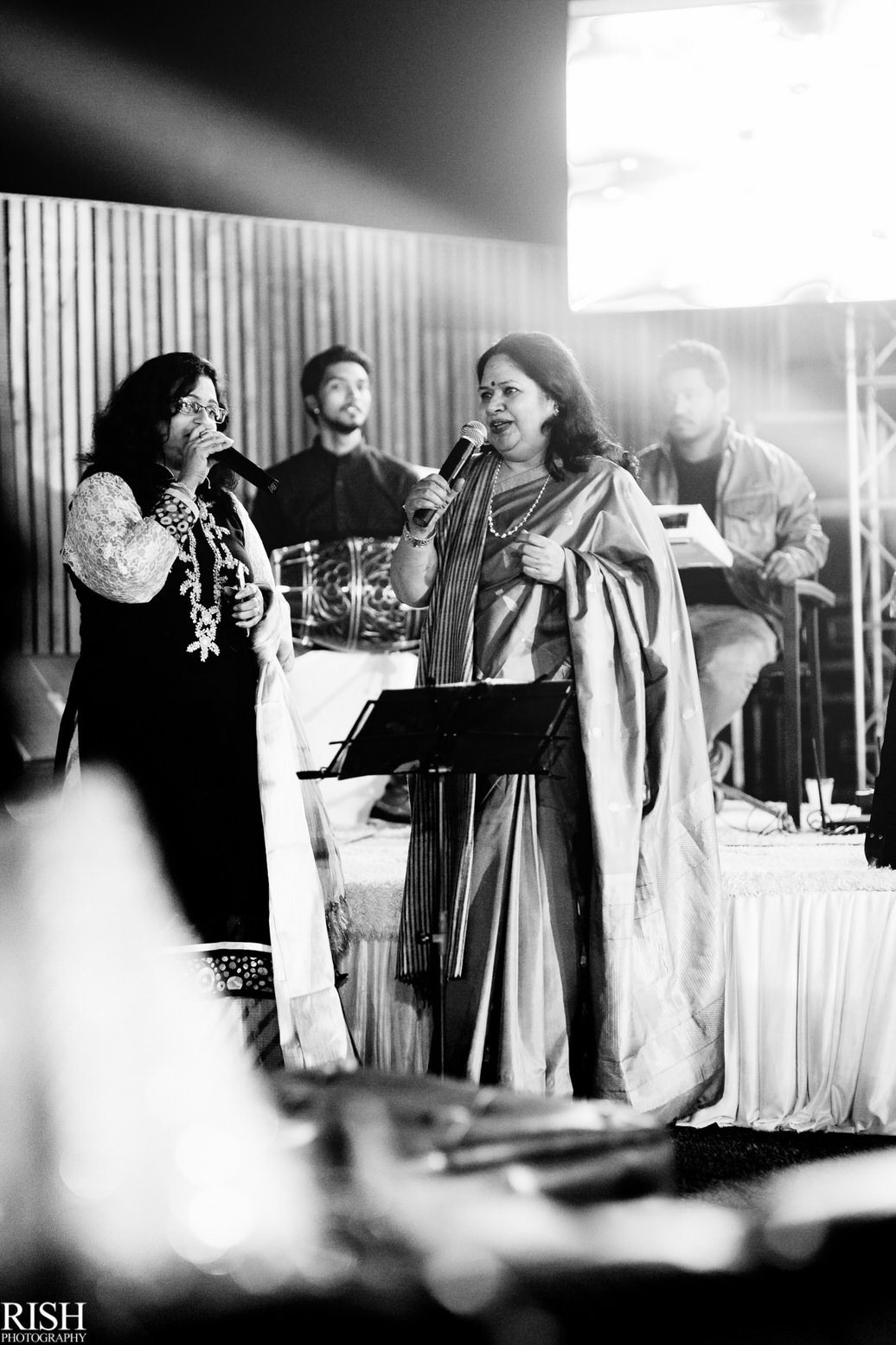 And the Sangeet ceremony began!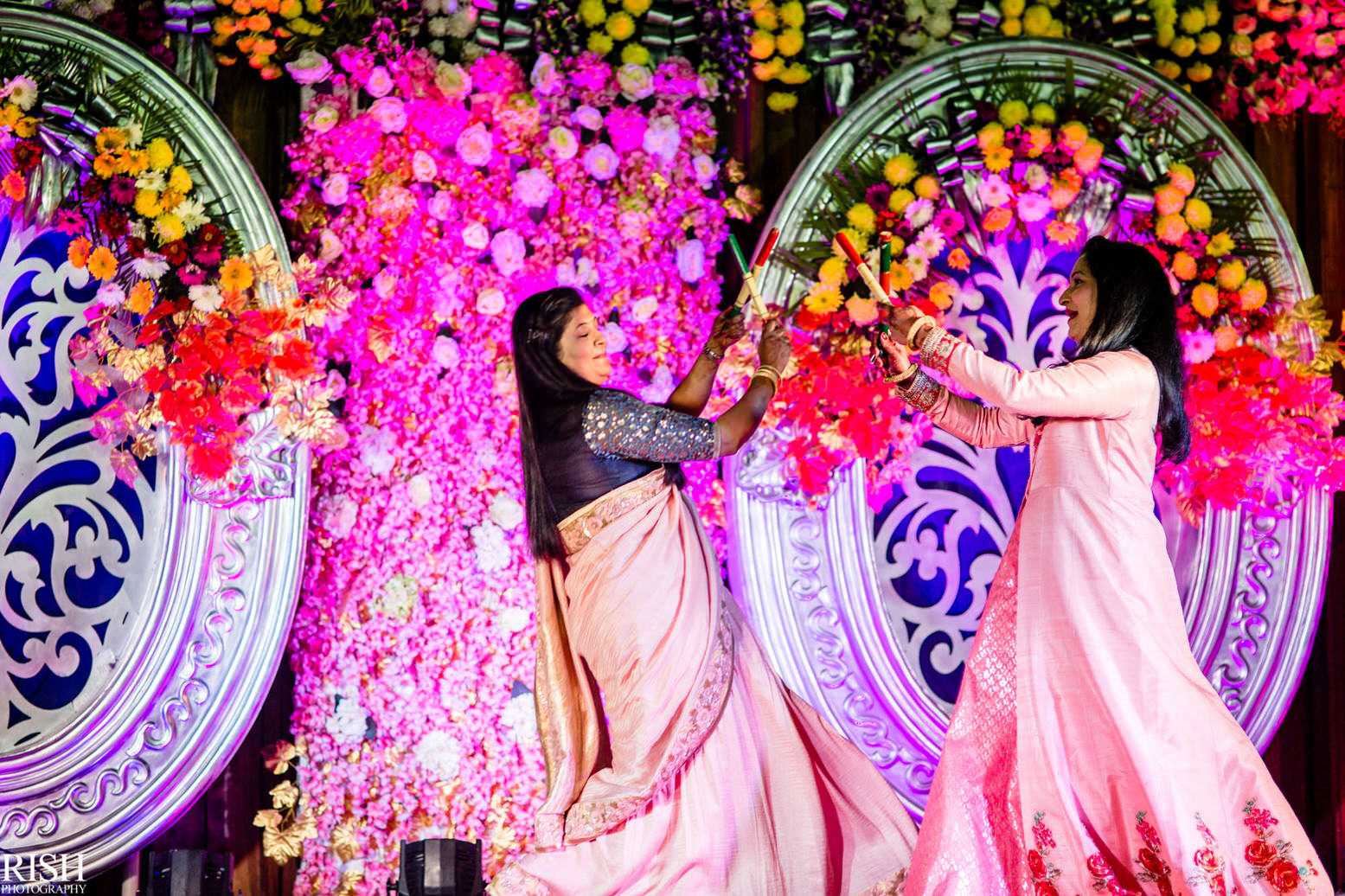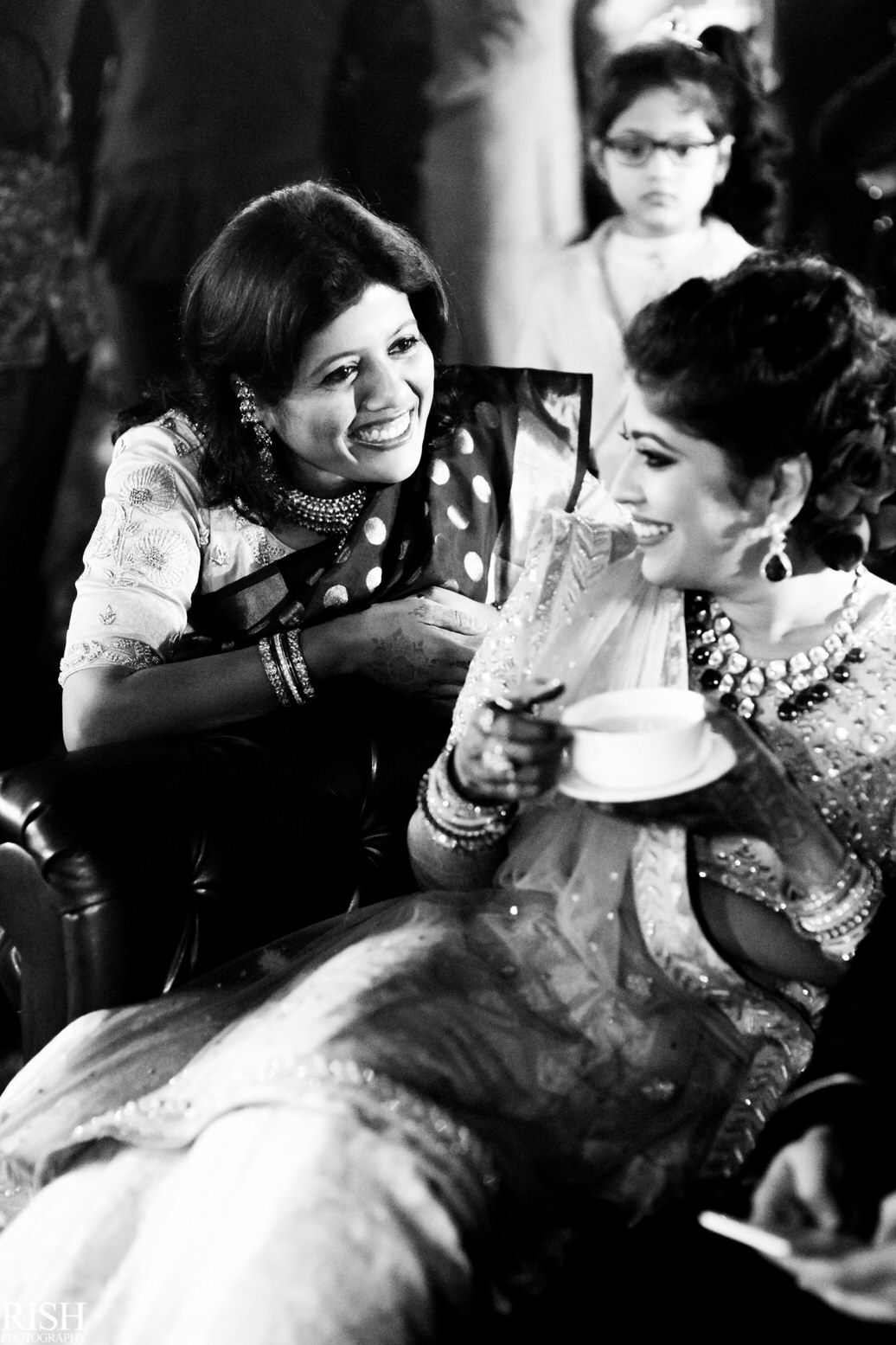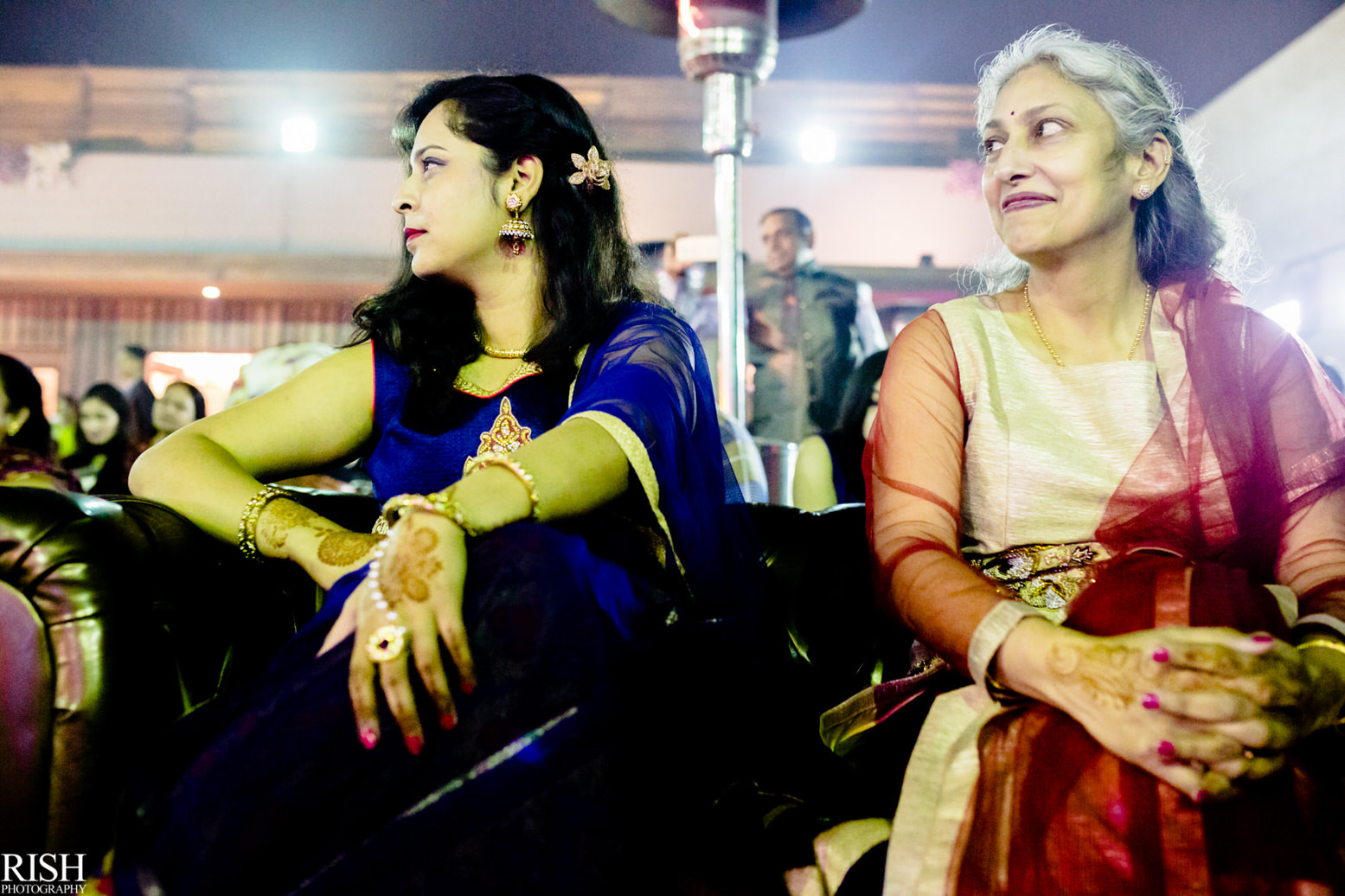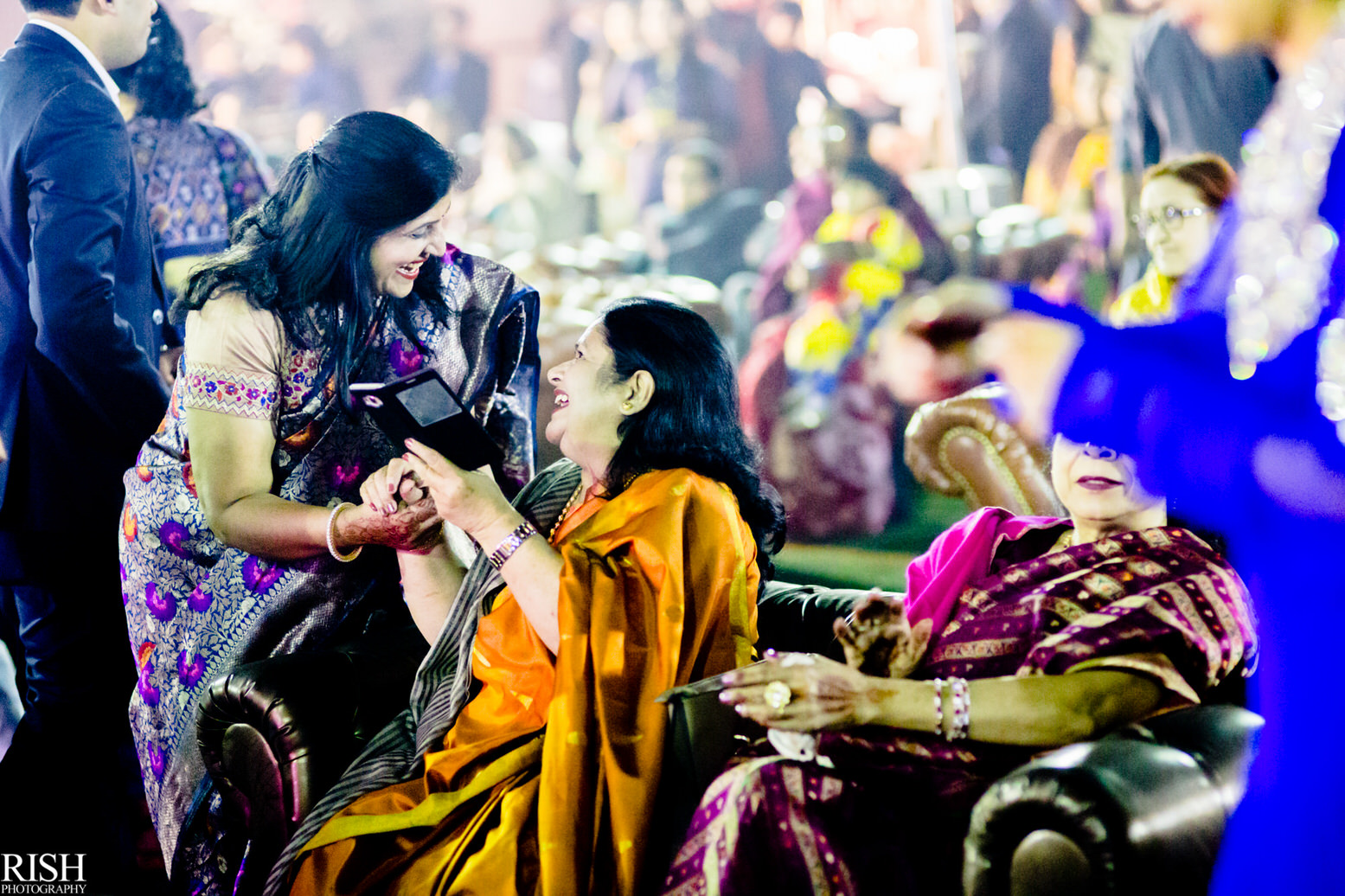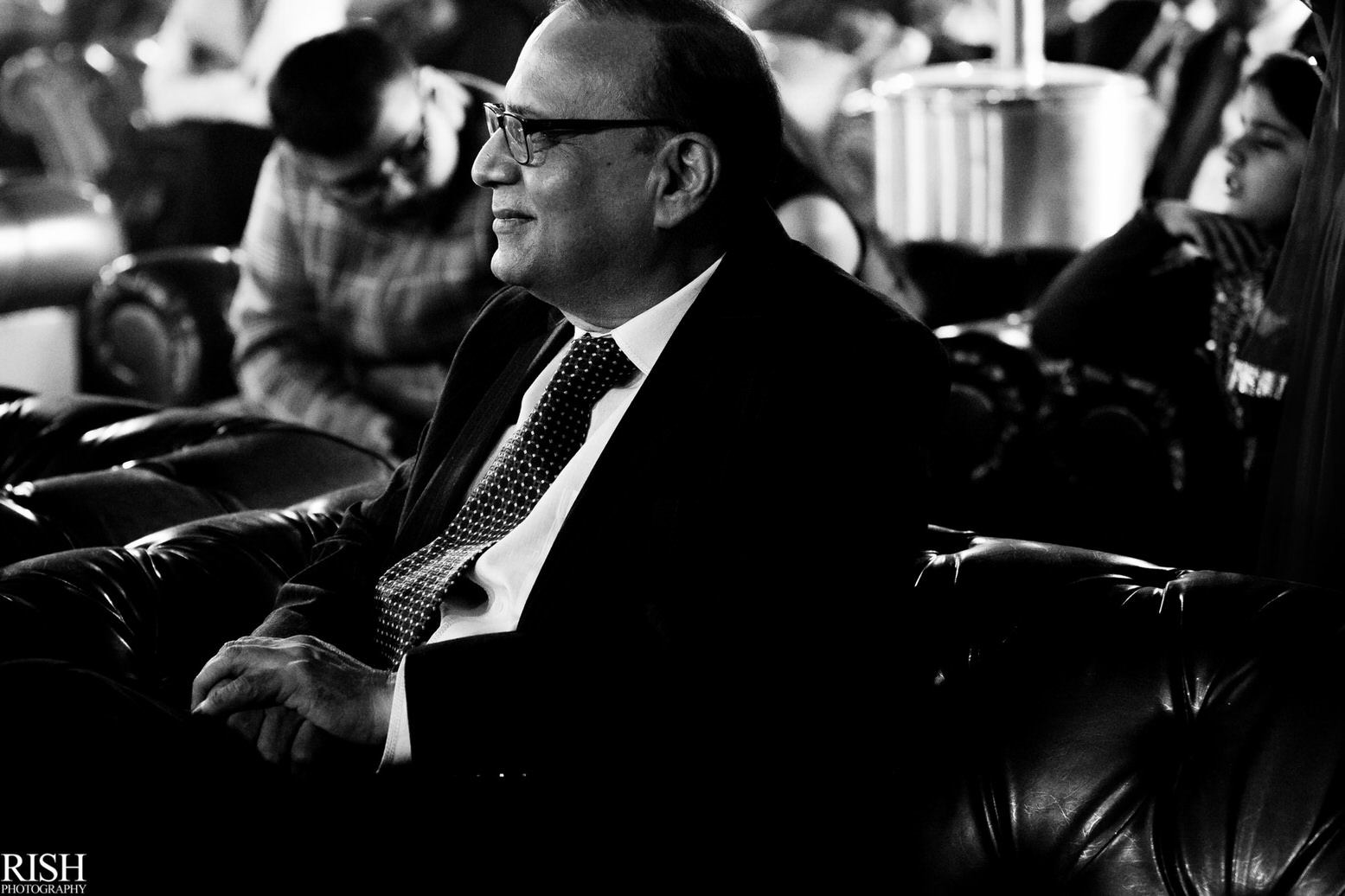 With the most excited bunch of elders on the stage!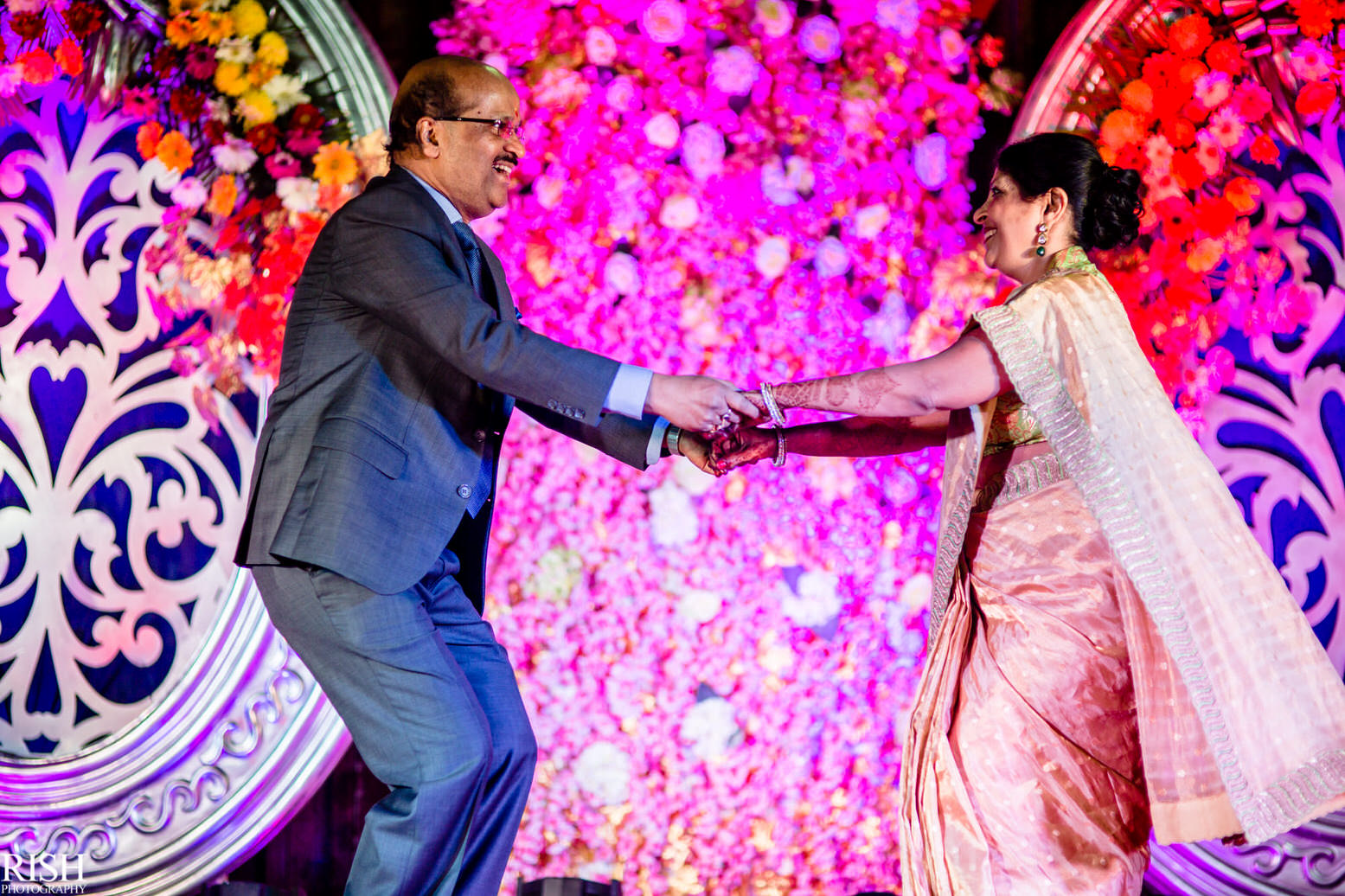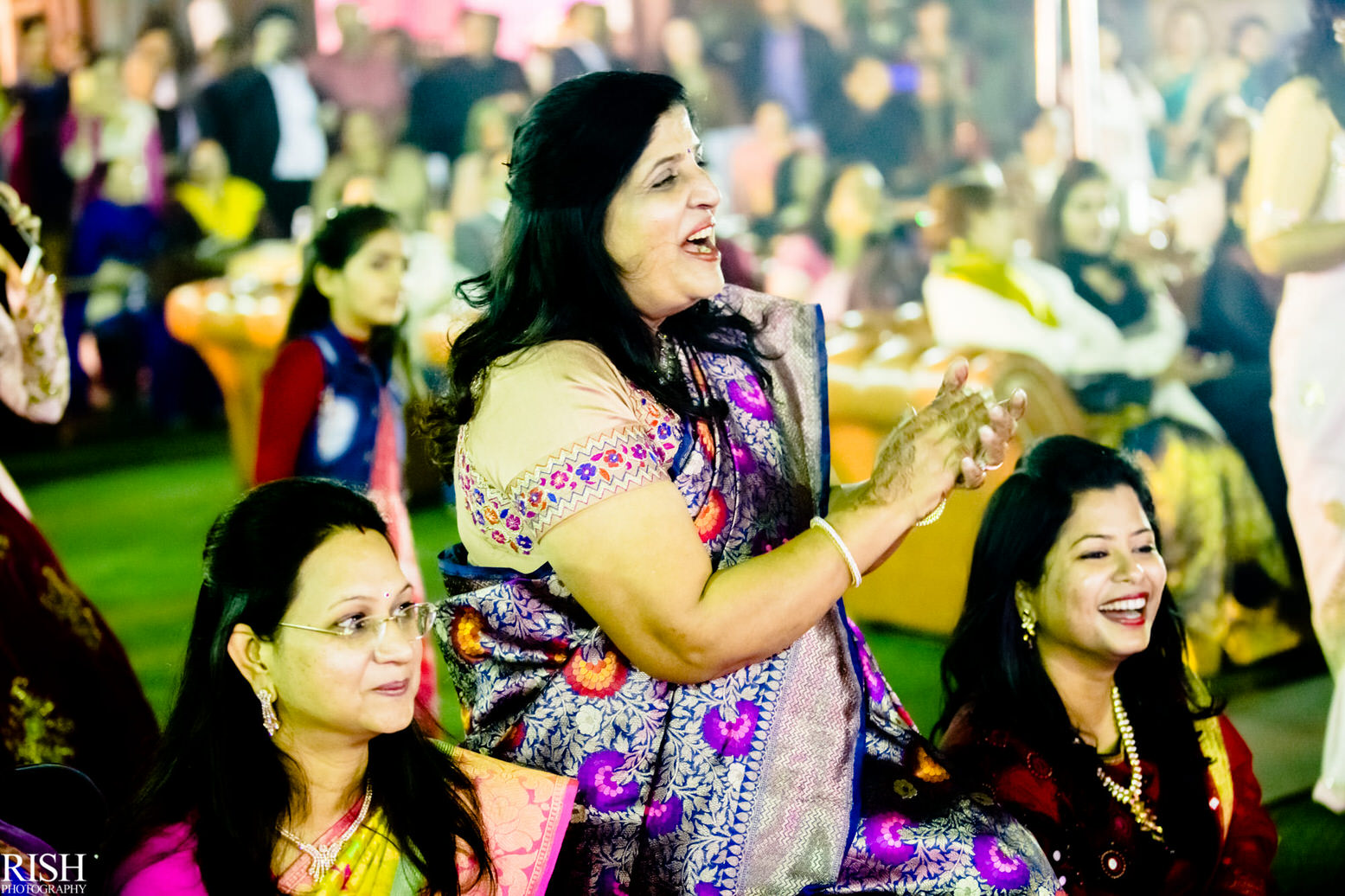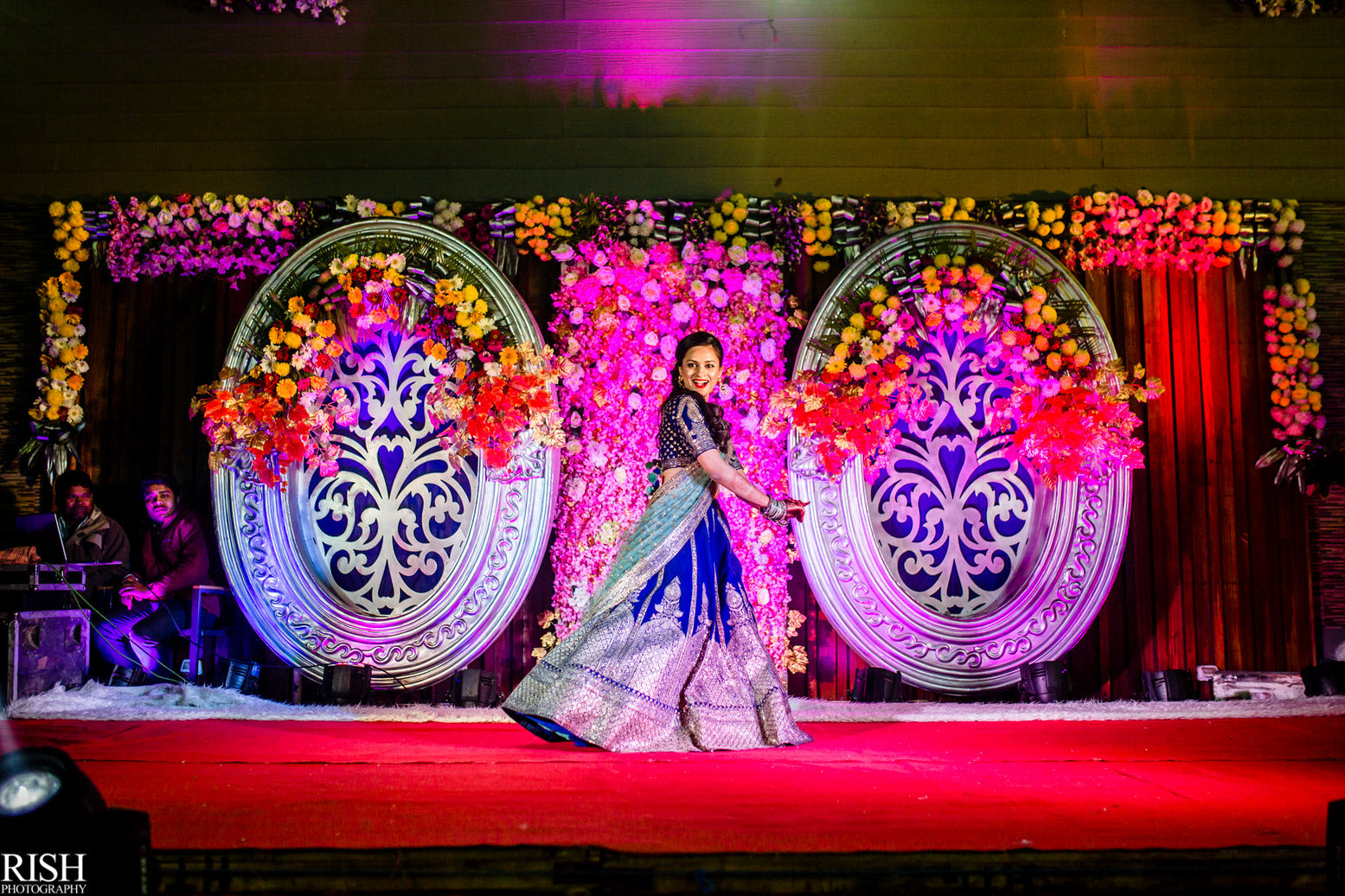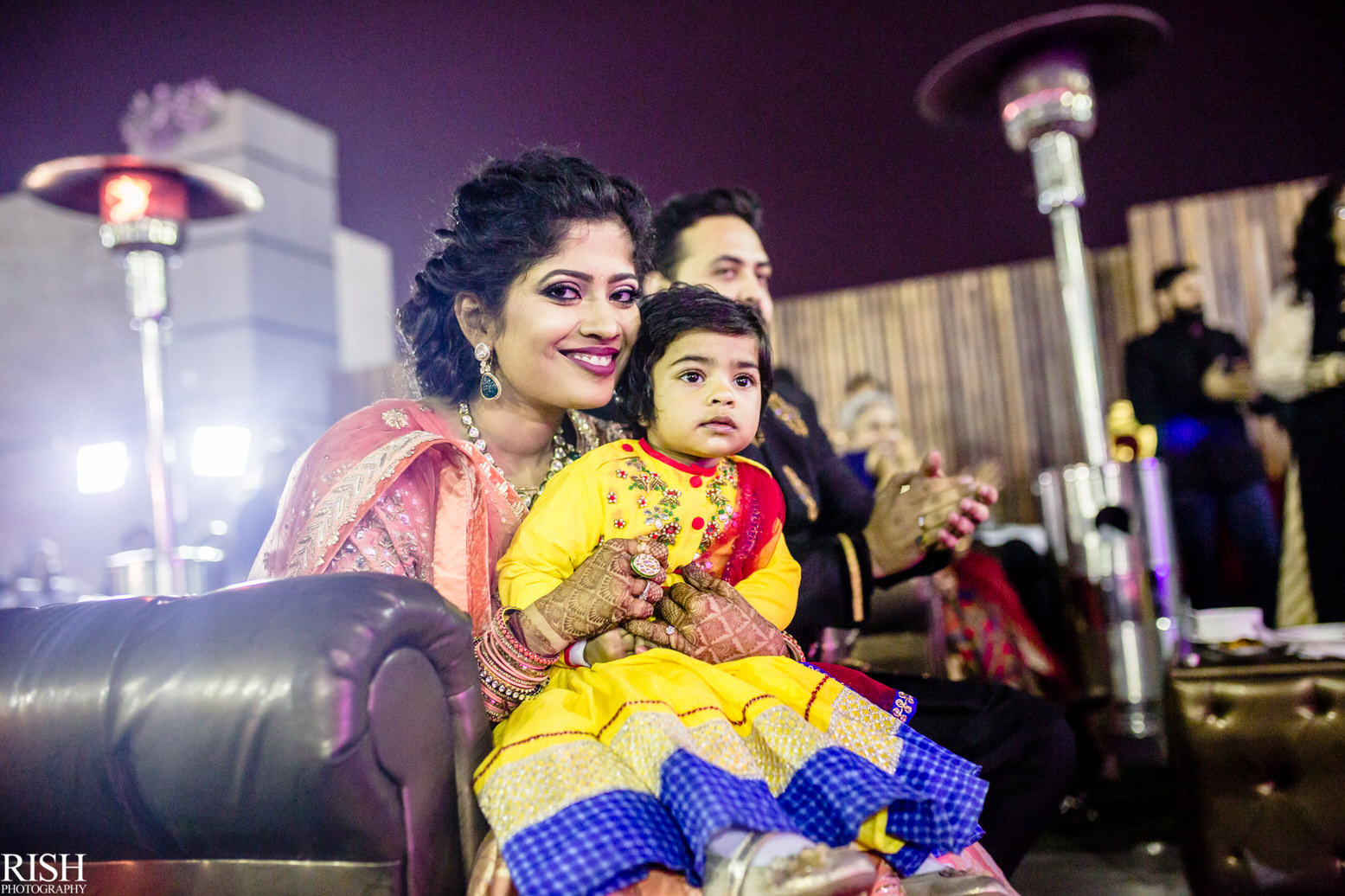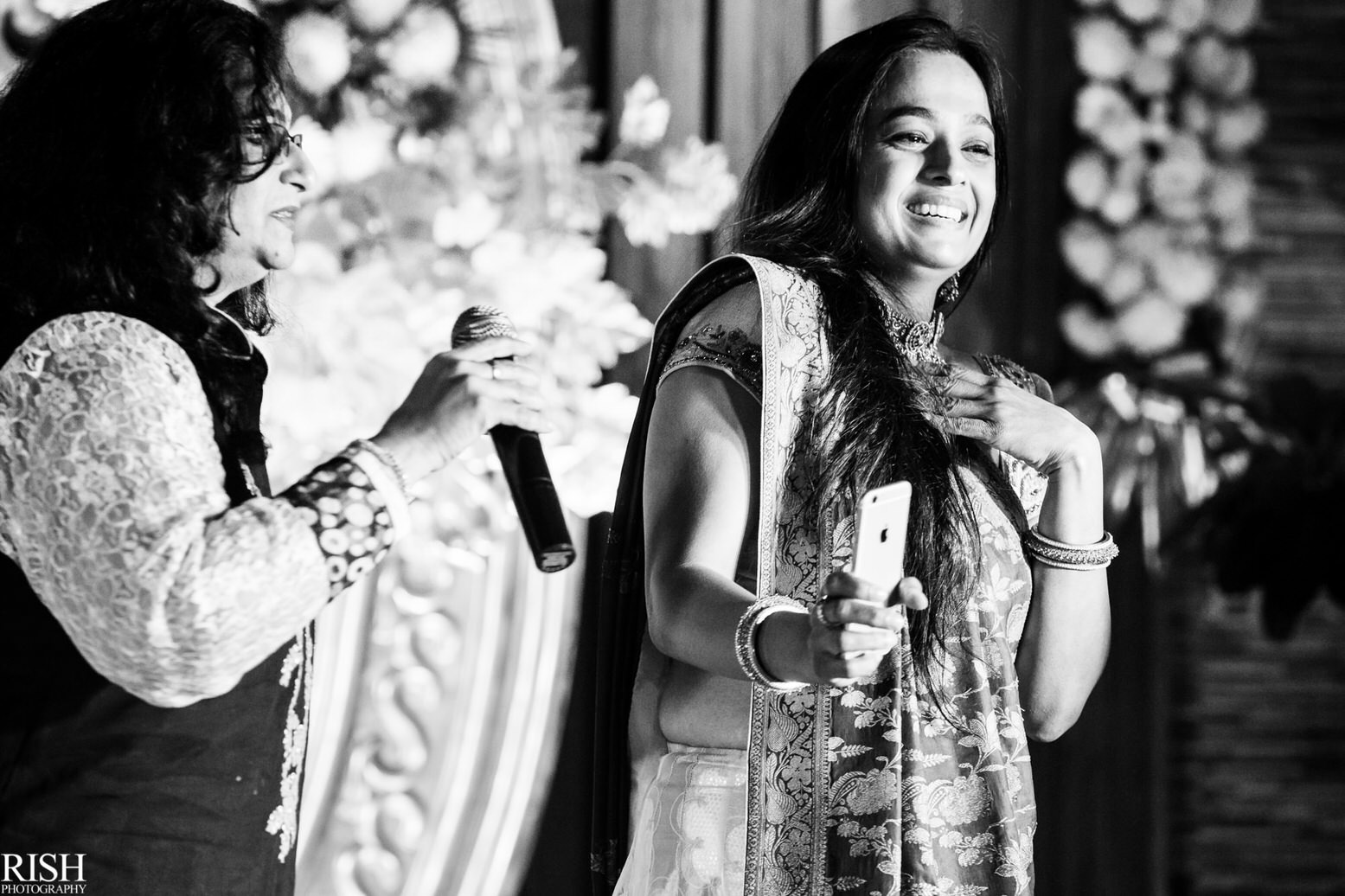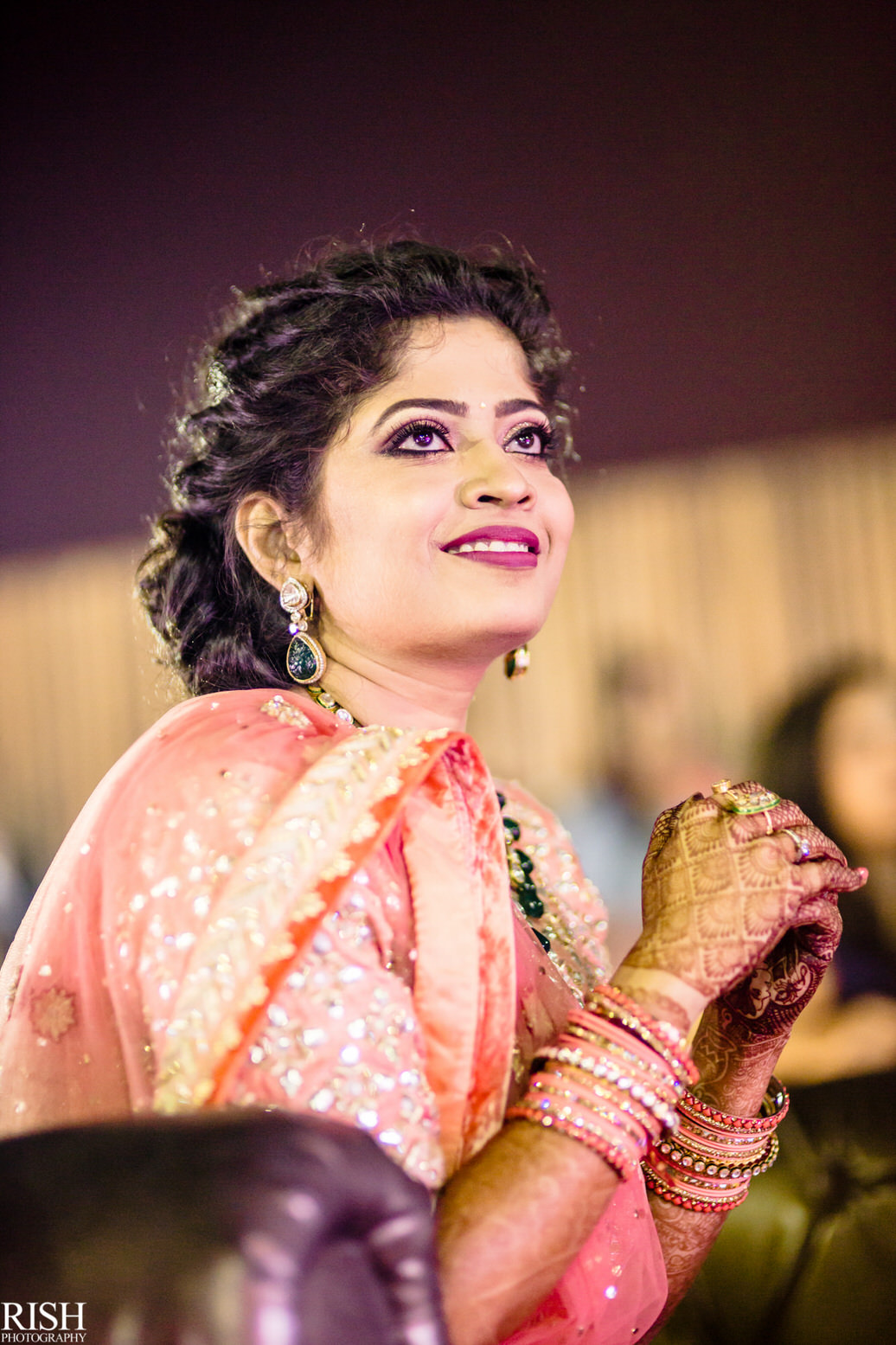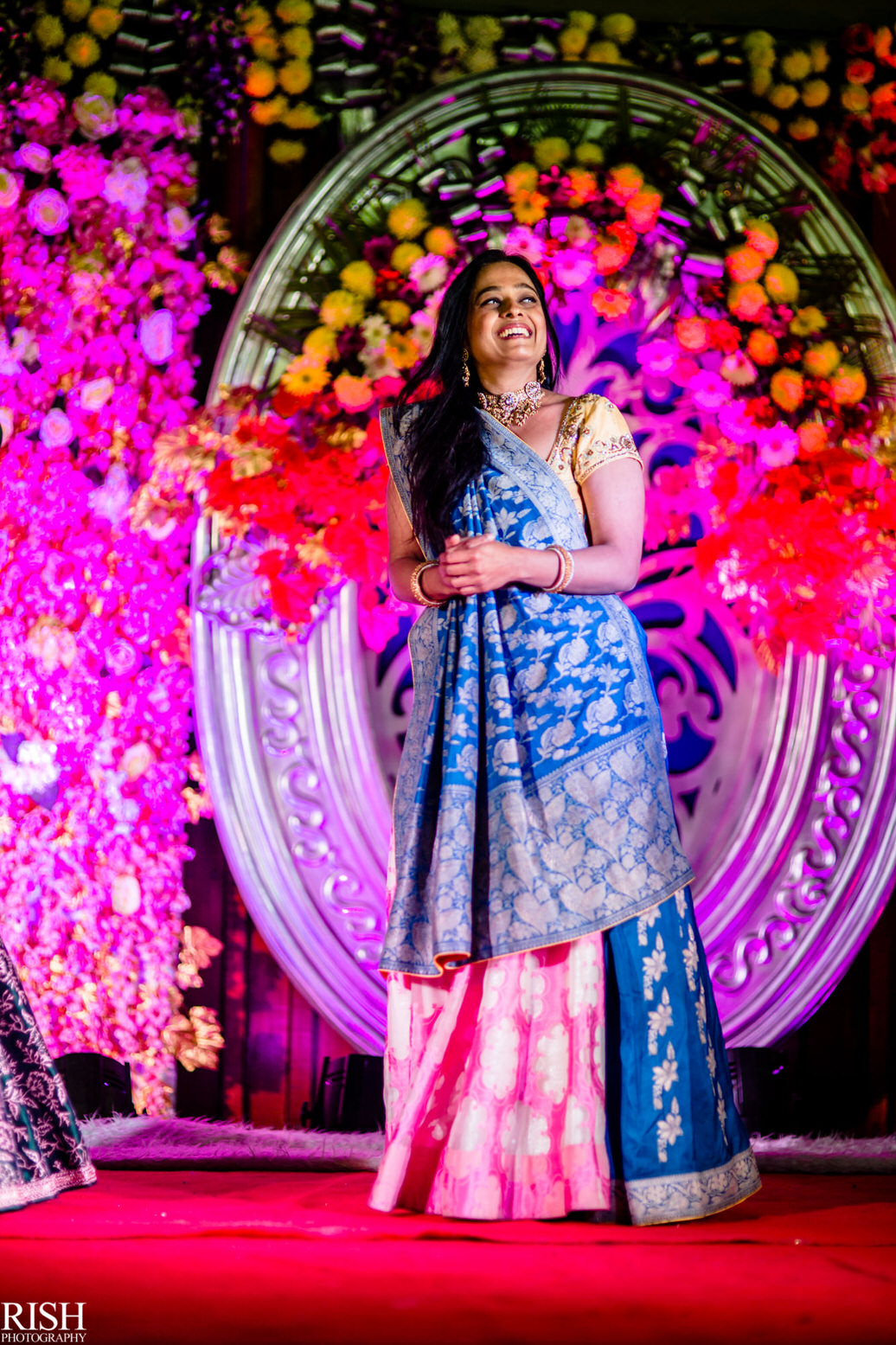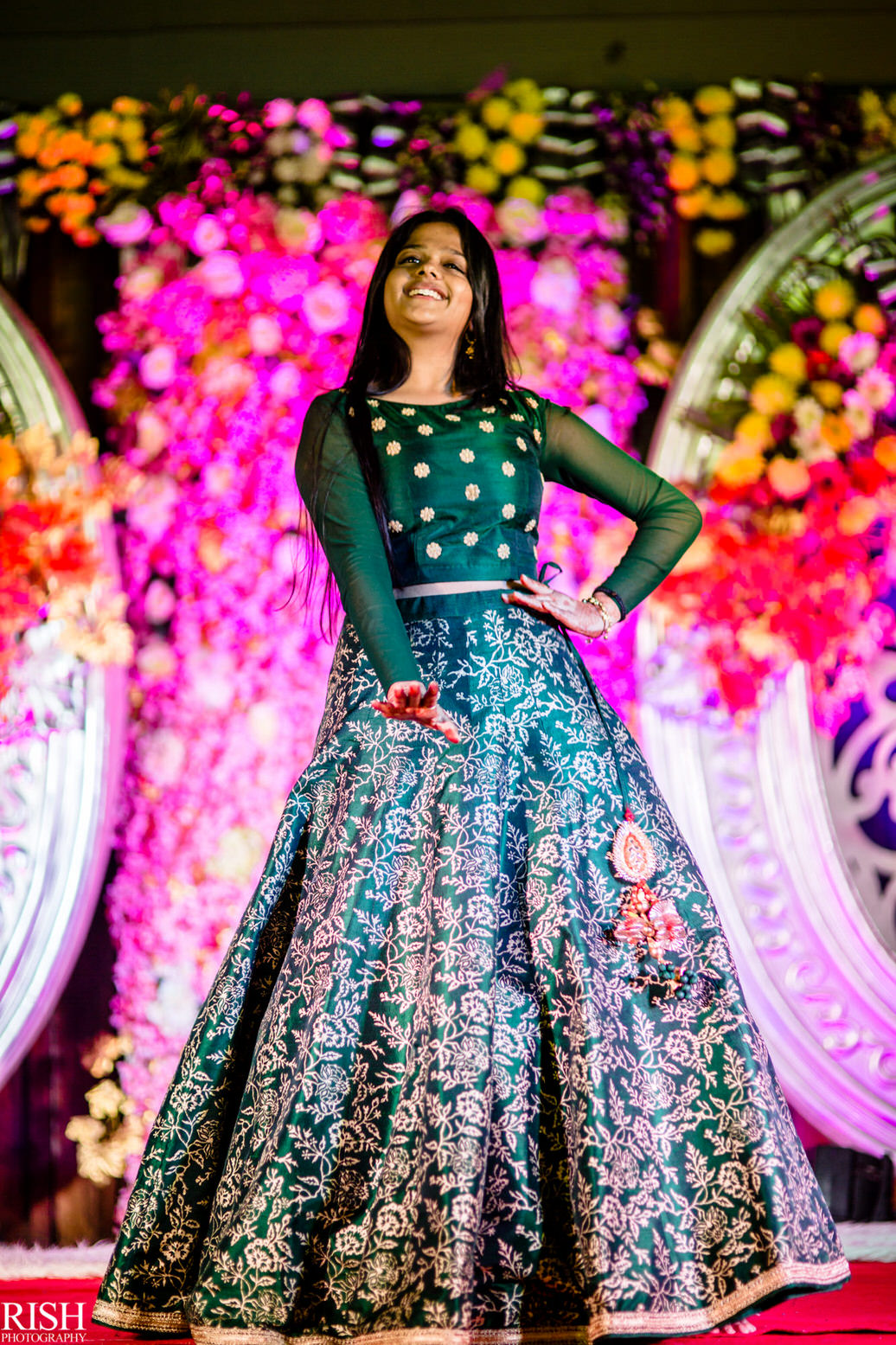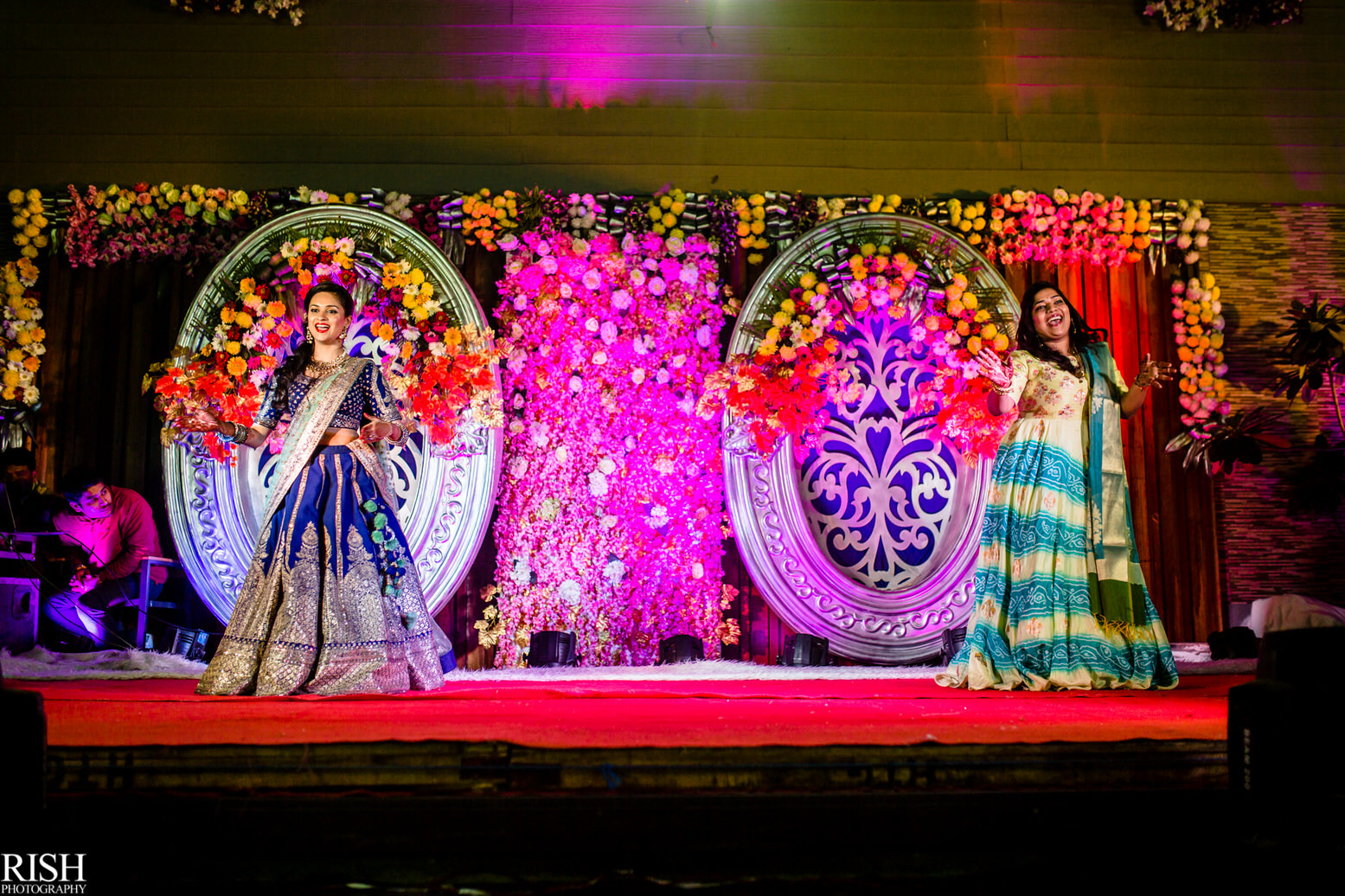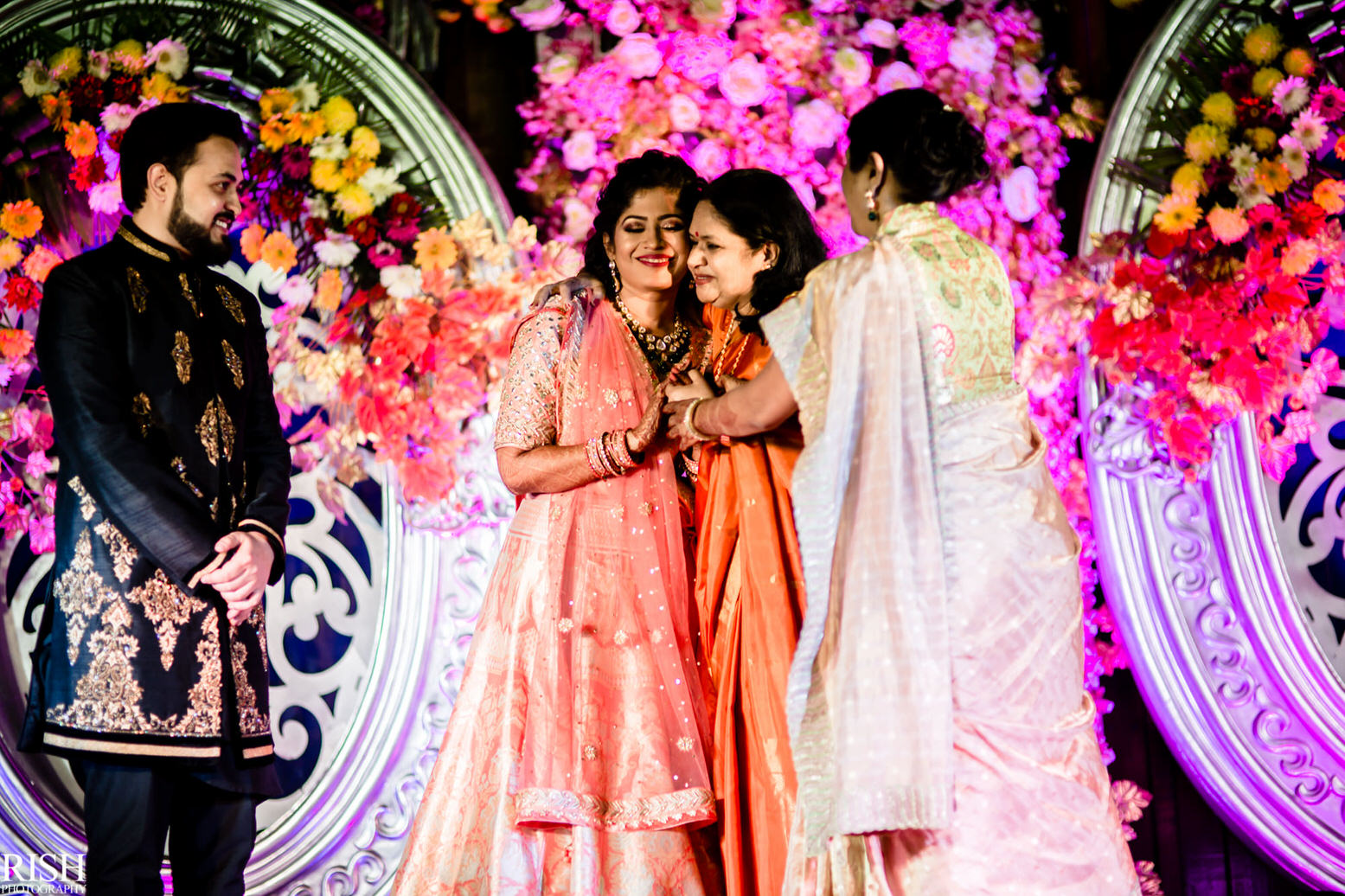 Anushka patrolled around and made sure everything was alright!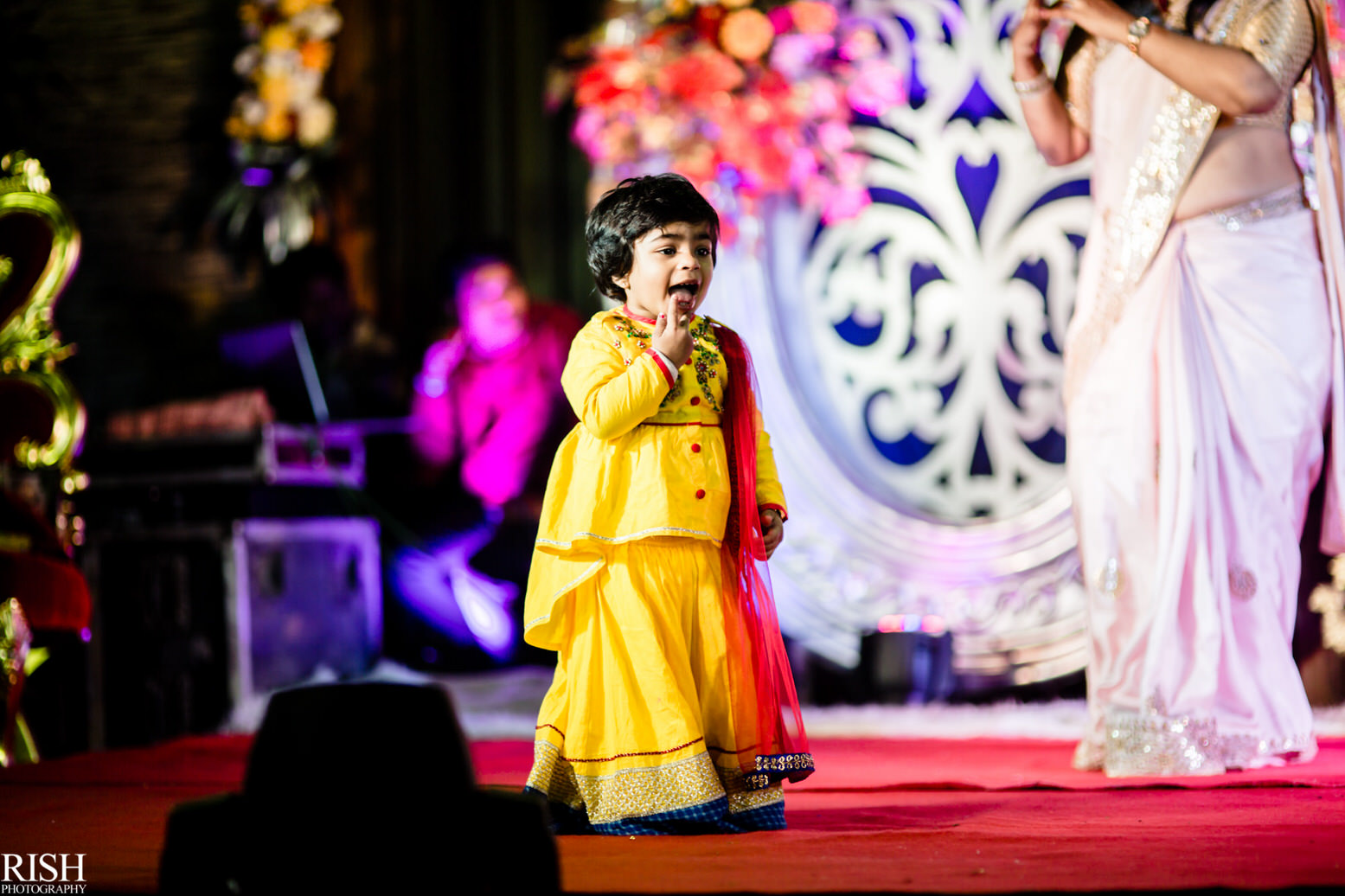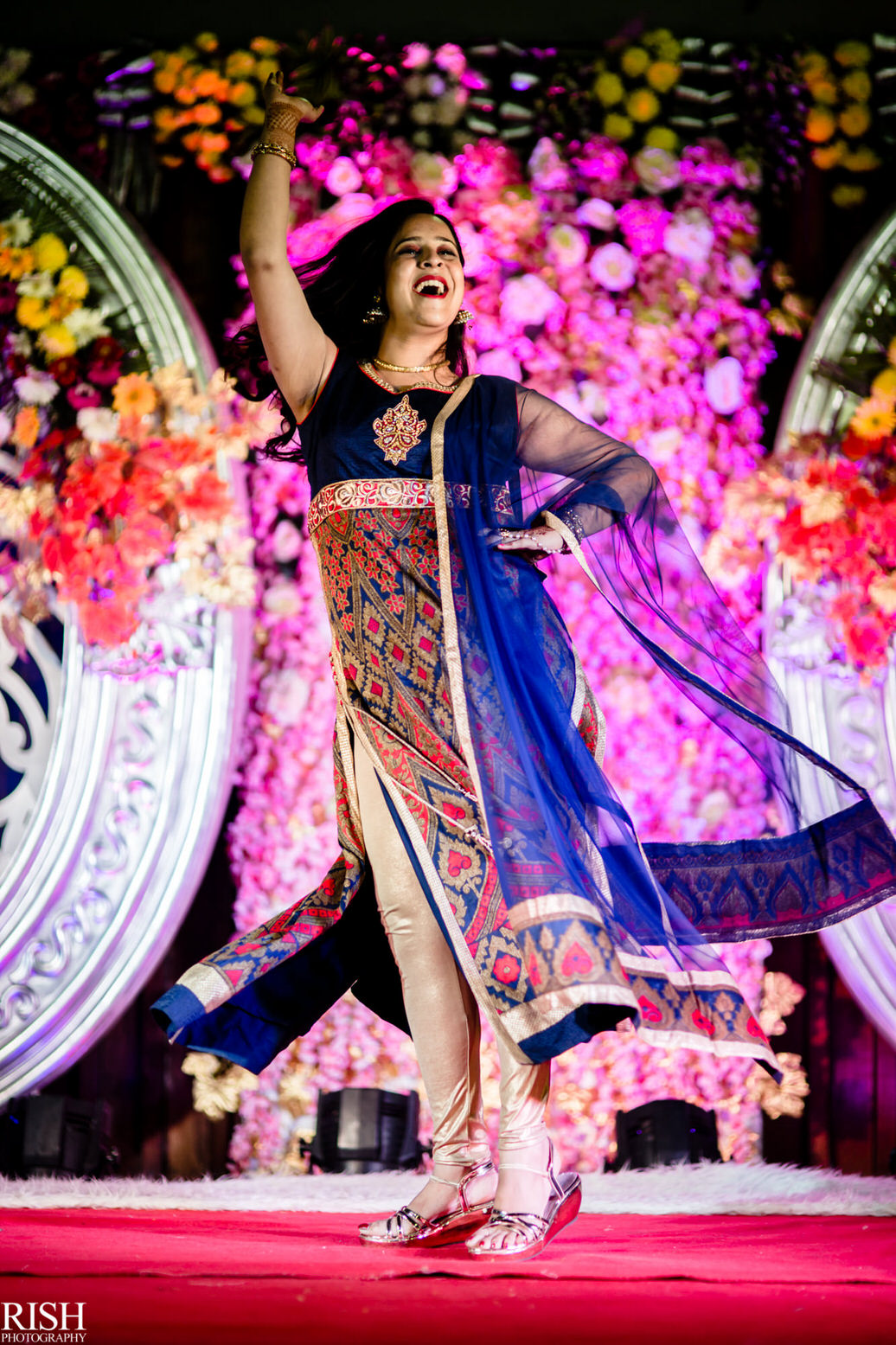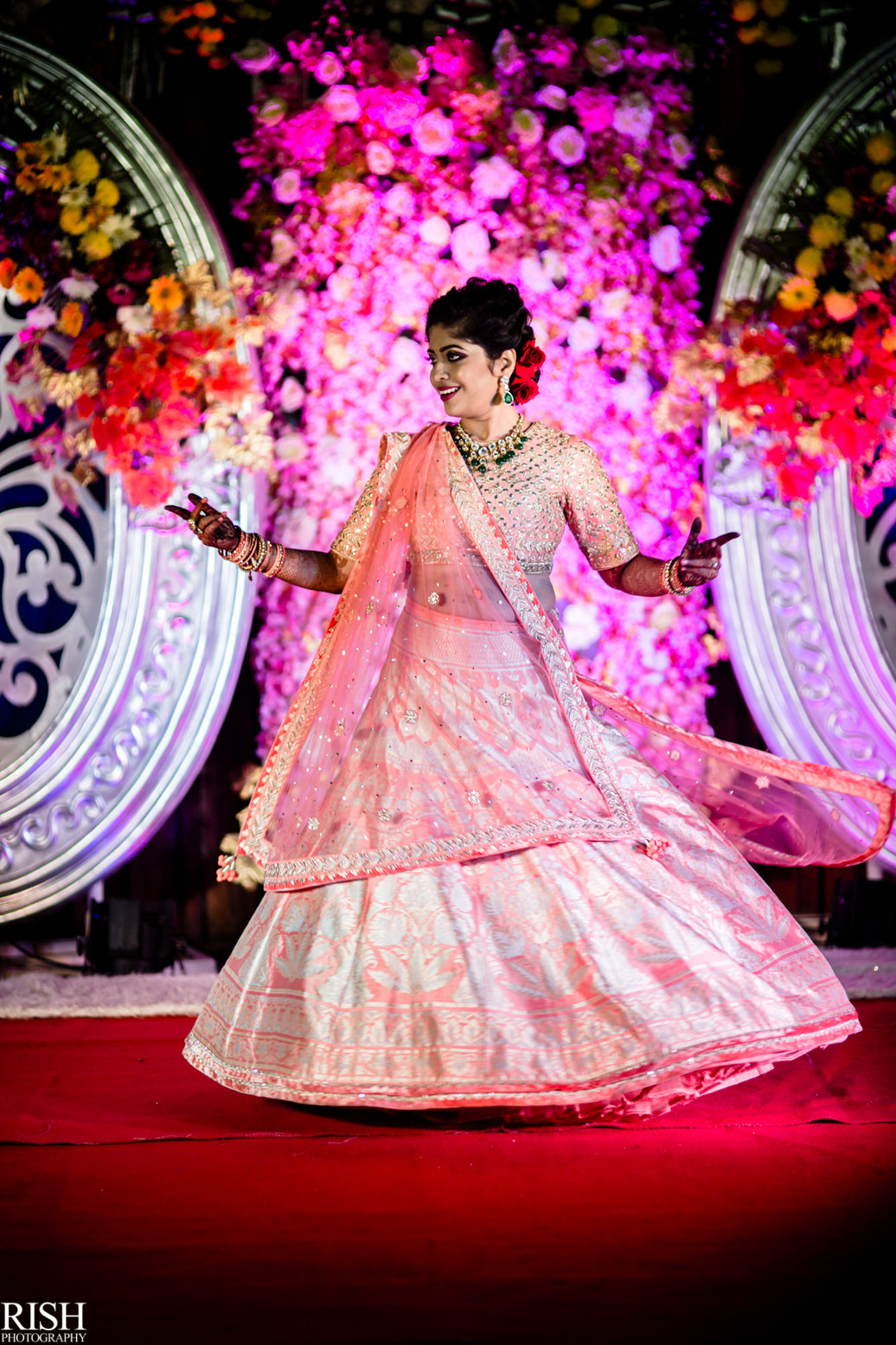 With the shiny-eyed man, Chinmay!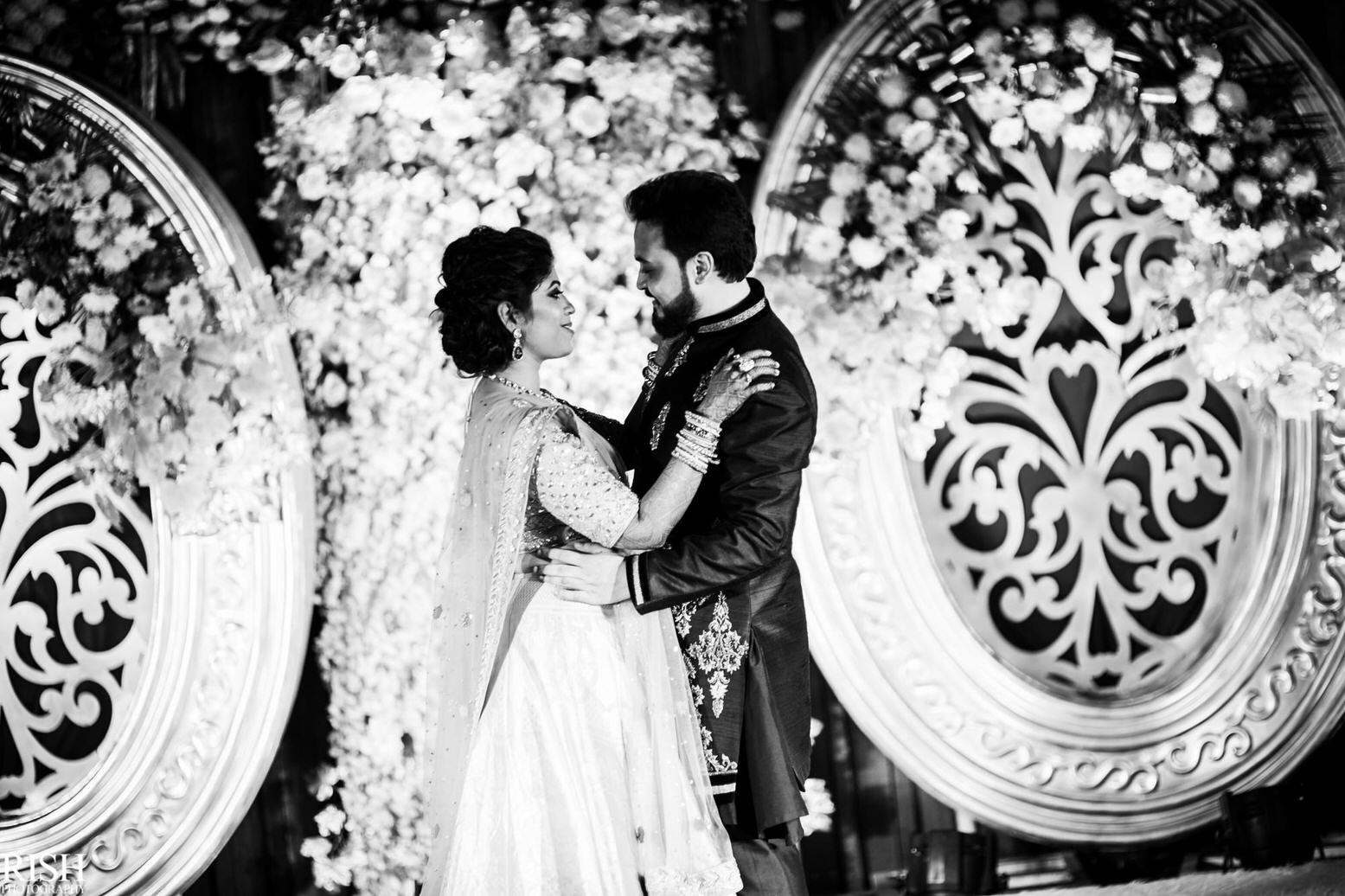 A certain sparkle in his eyes which Chinmay has whenever he's with Chandni says a lot about what all they have gone through in all these 15 years to finally be together!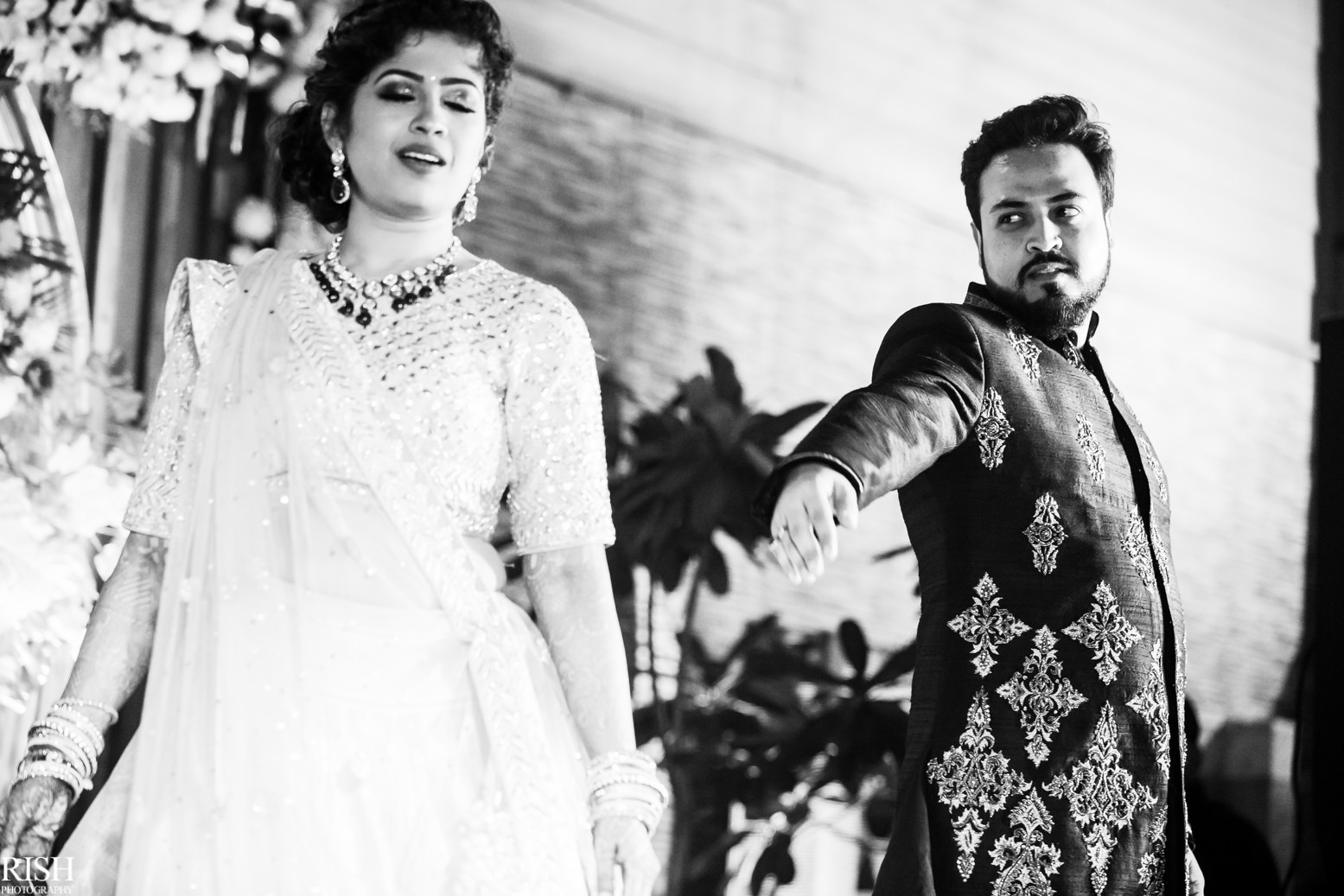 And the sangeet was concluded with one last portrait of Chandni & Chinmay.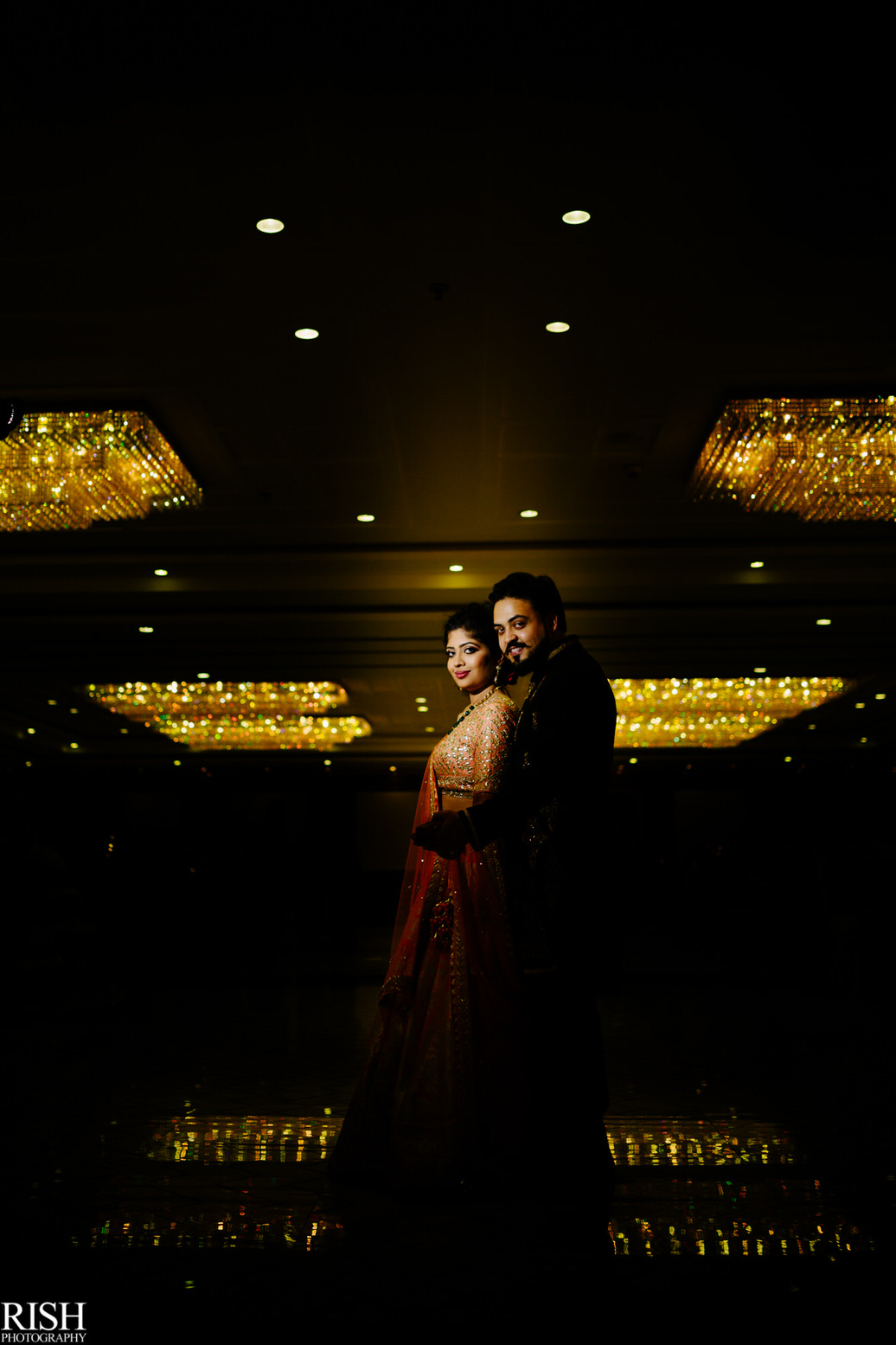 Next morning was Chandni's haldi ceremony.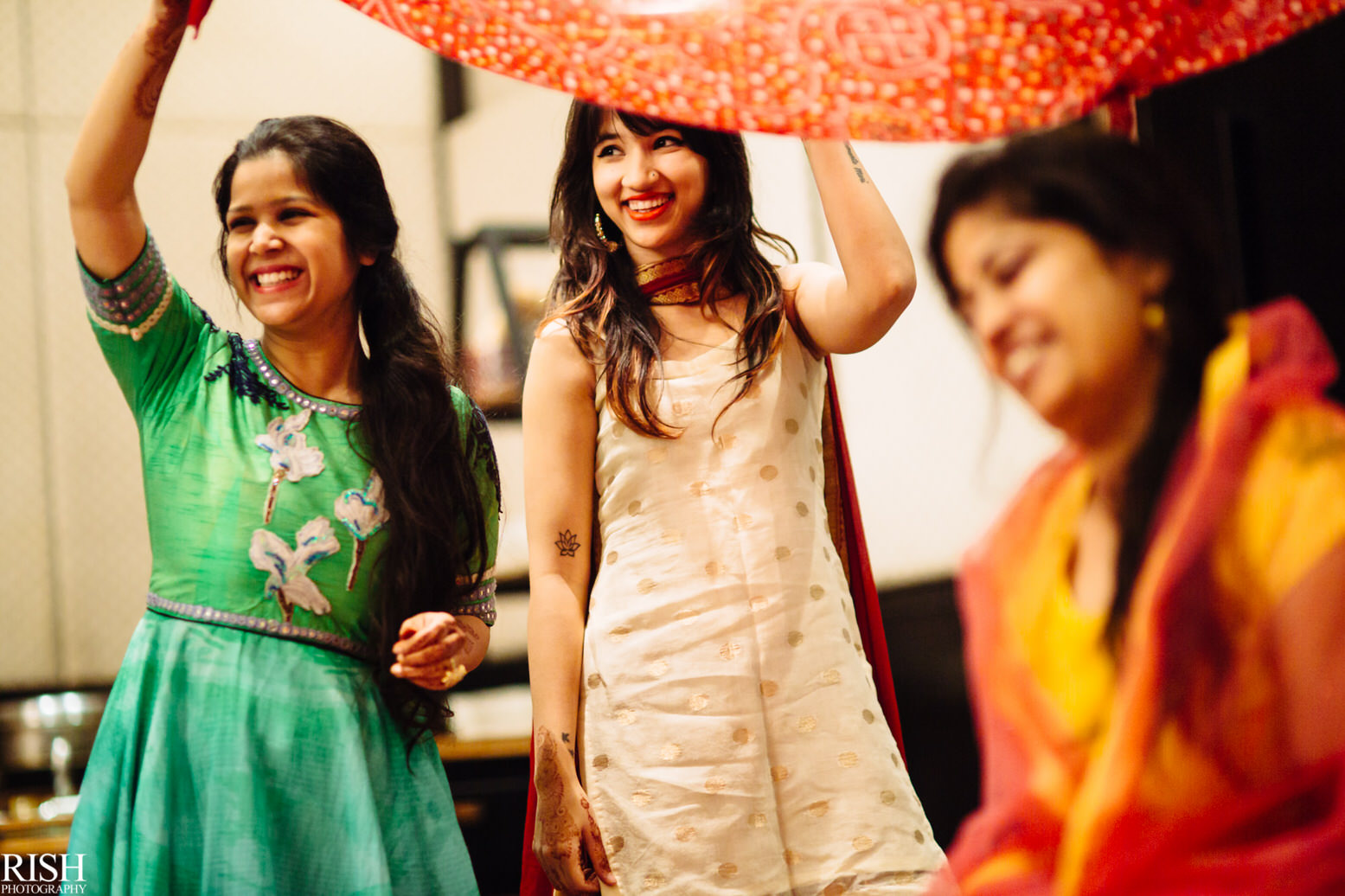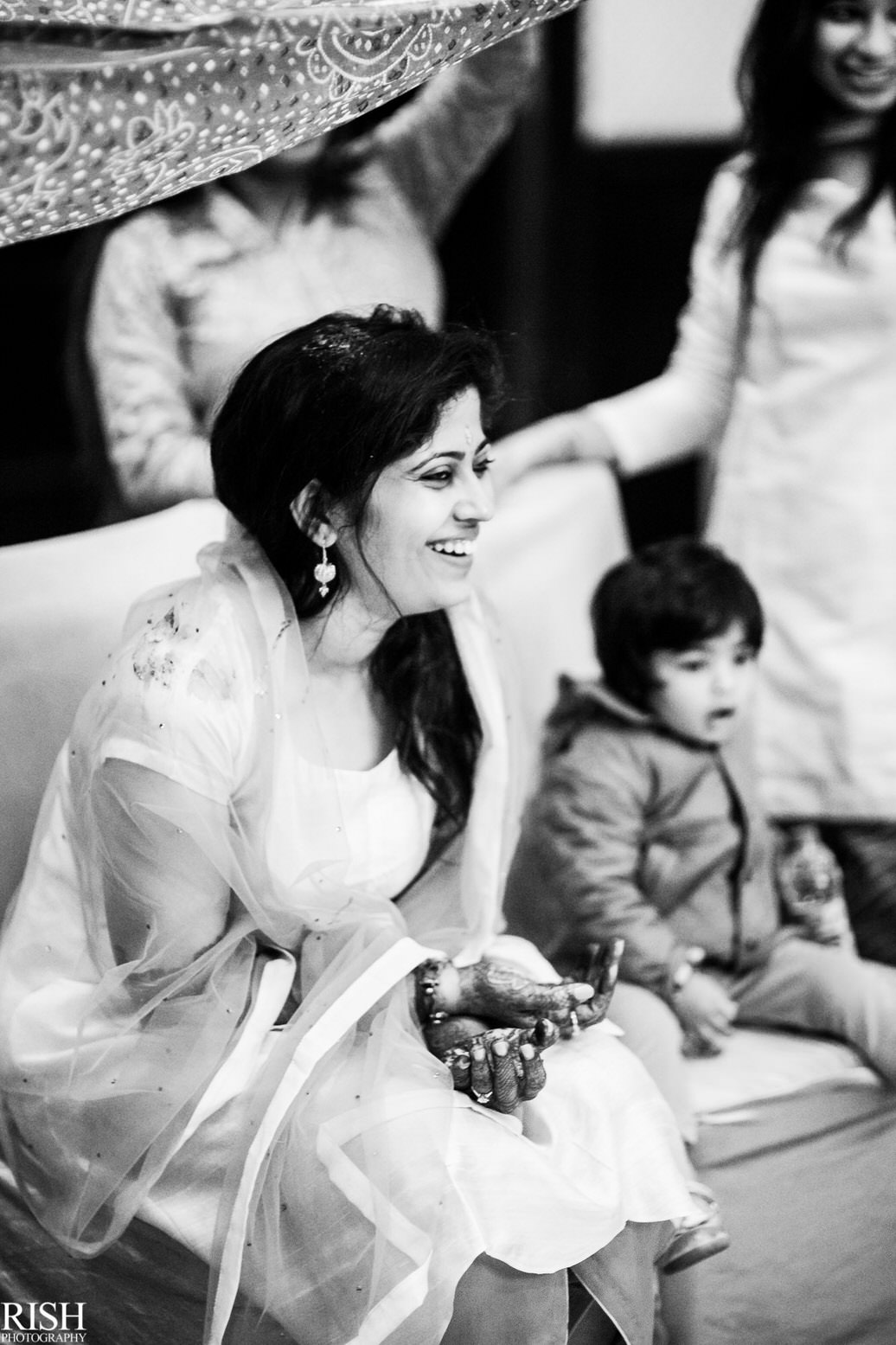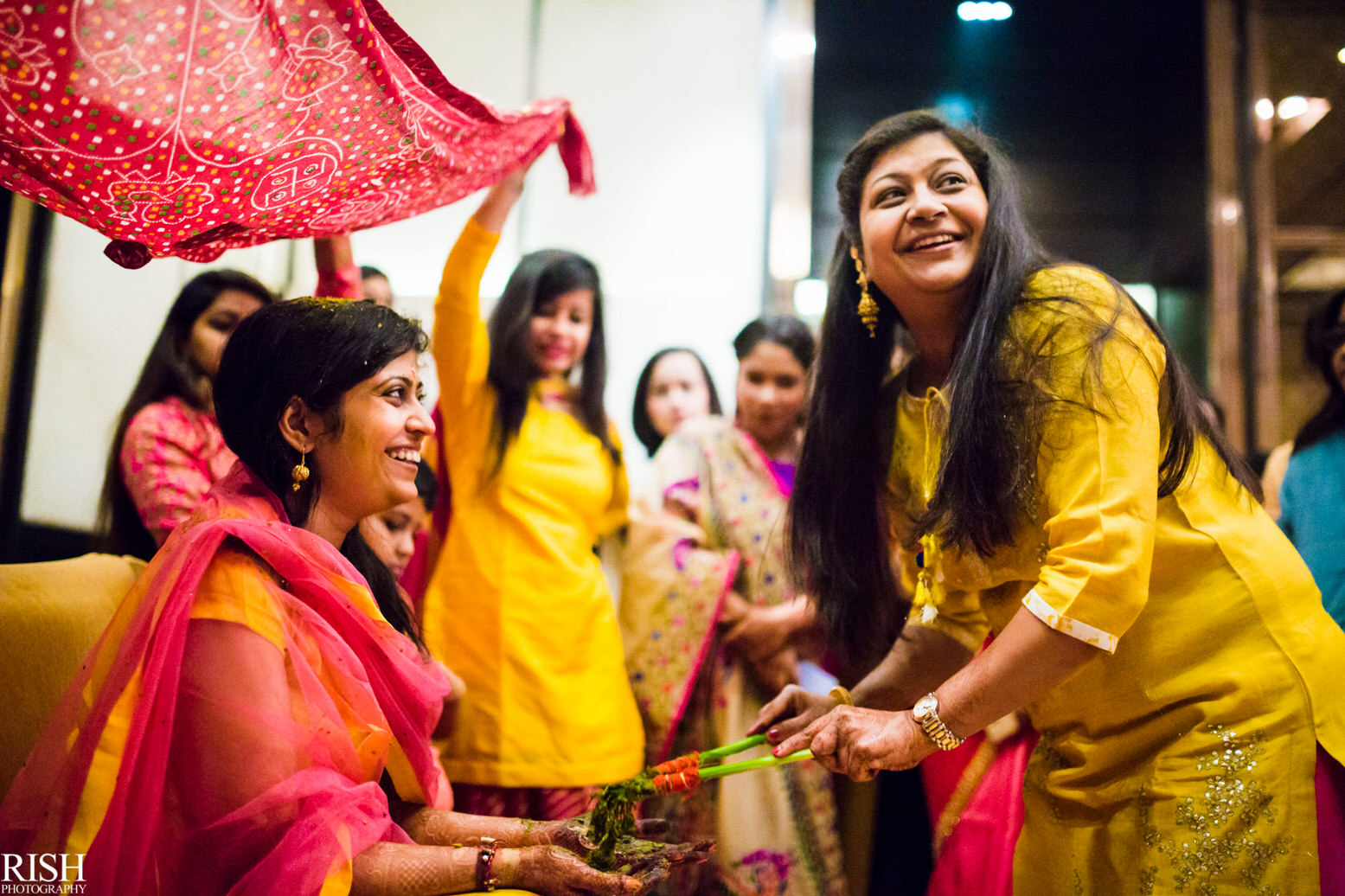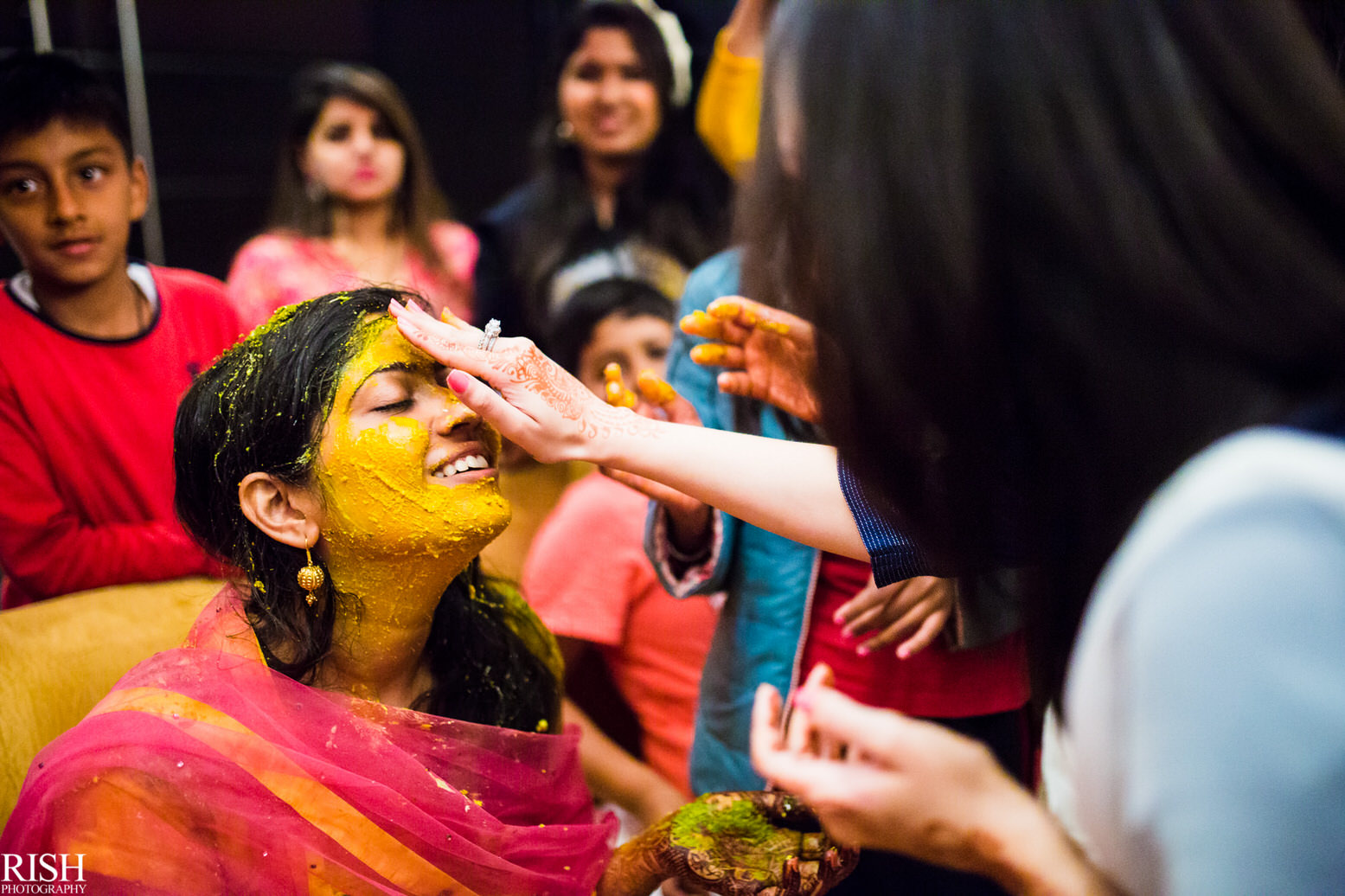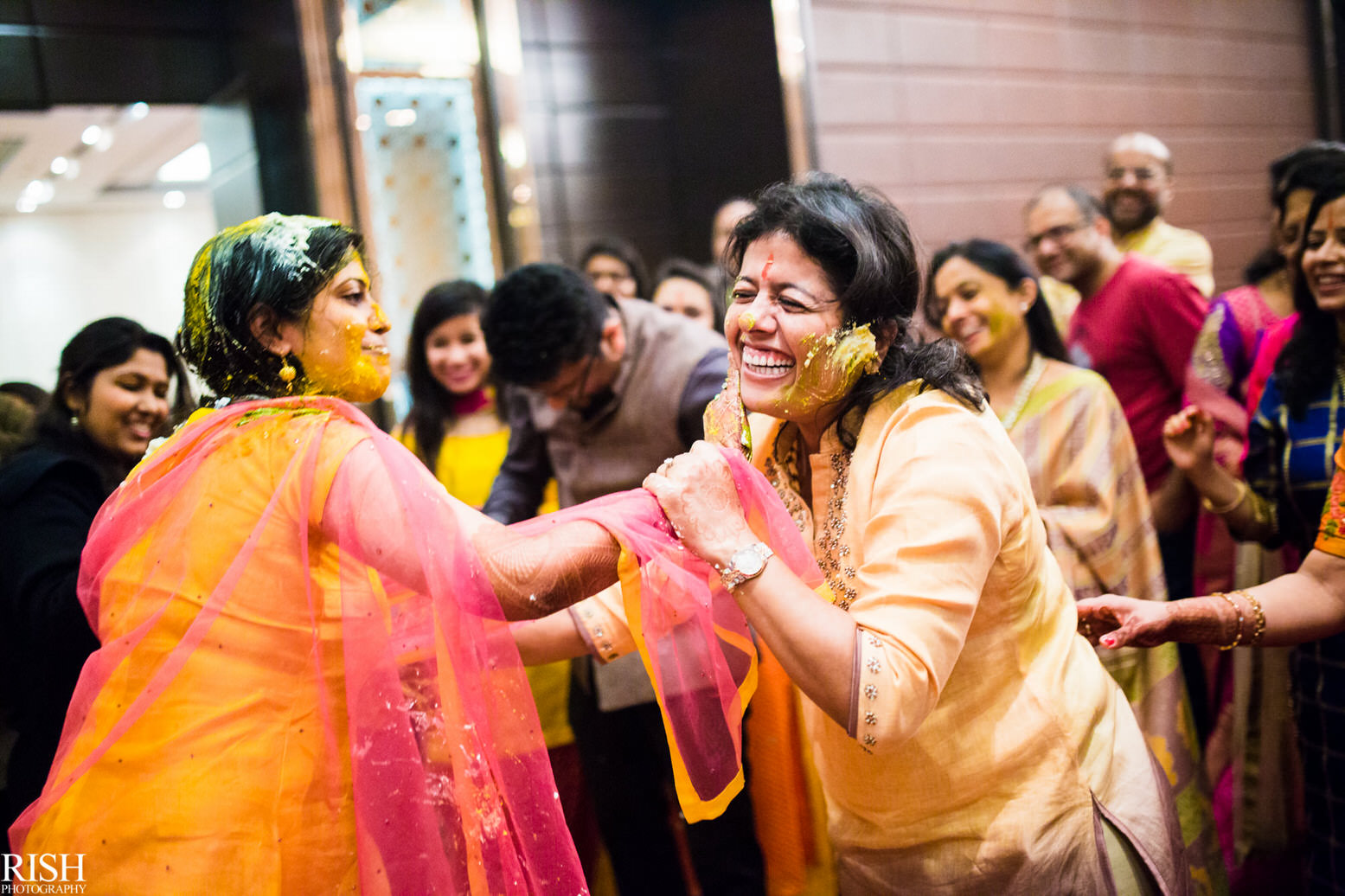 While Prakhar thought it was time to take the revenge of all the haldi-madness Chandni did at his wedding, we actually saw the opposite happening!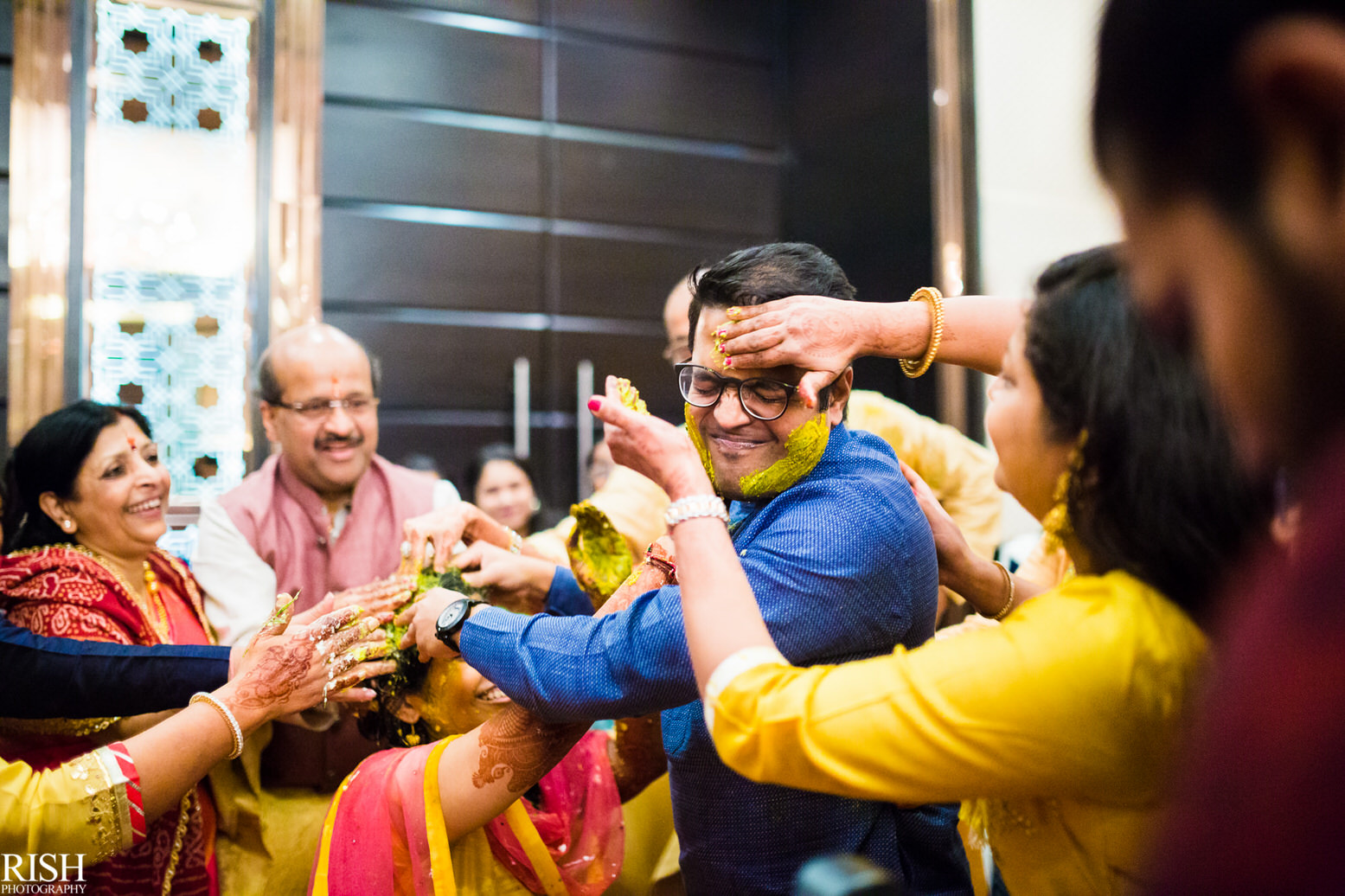 And with Anchal too!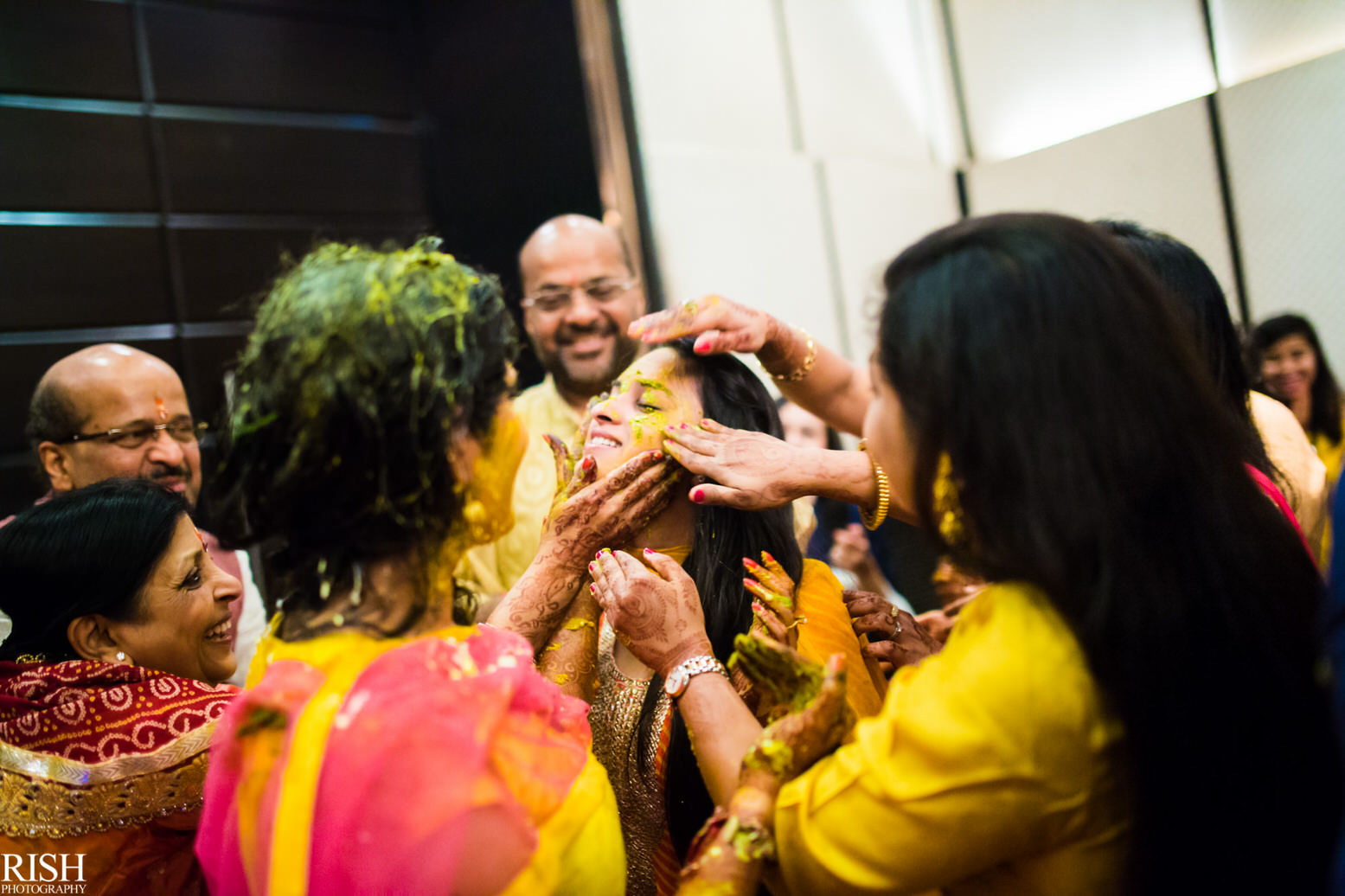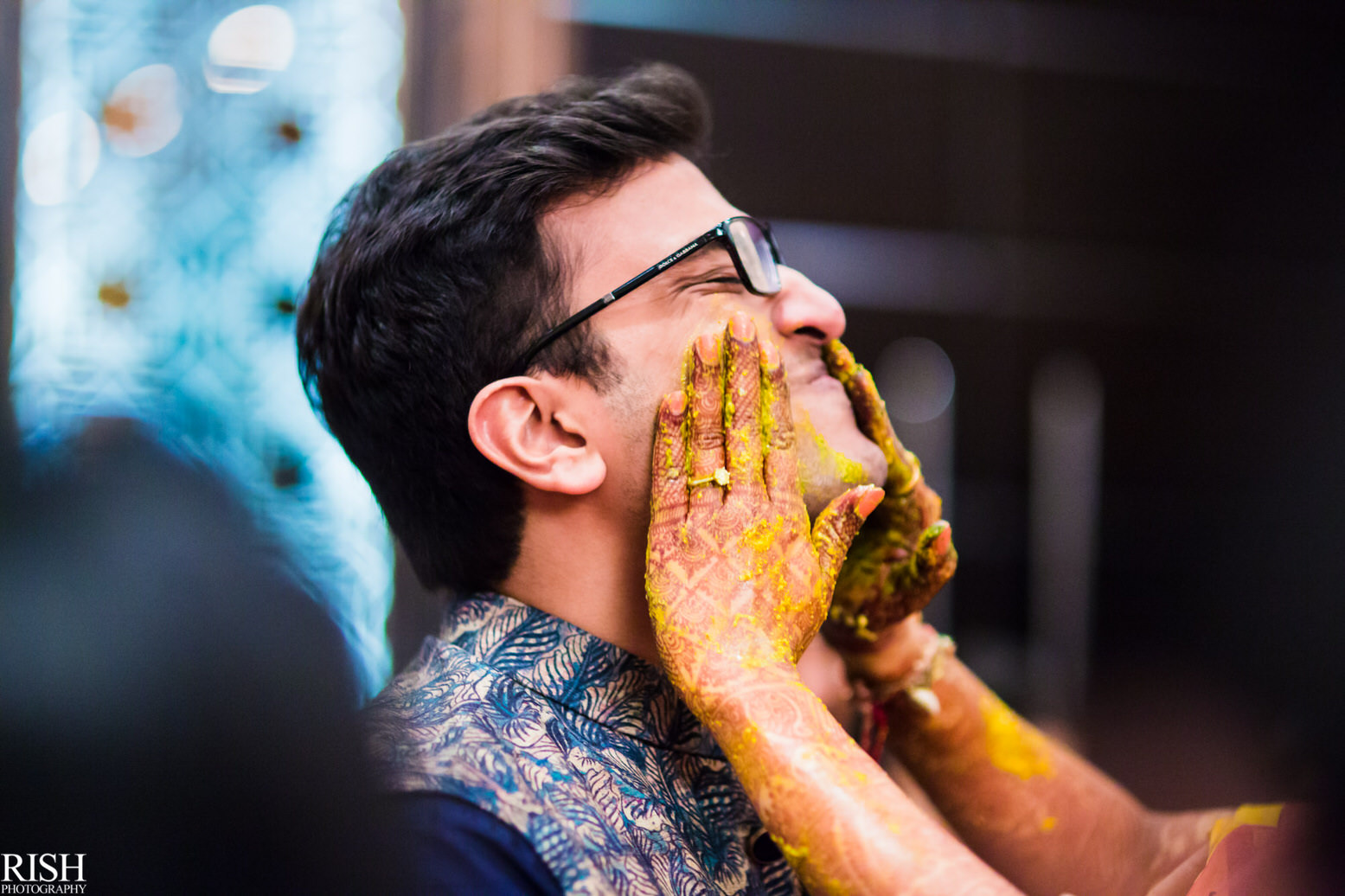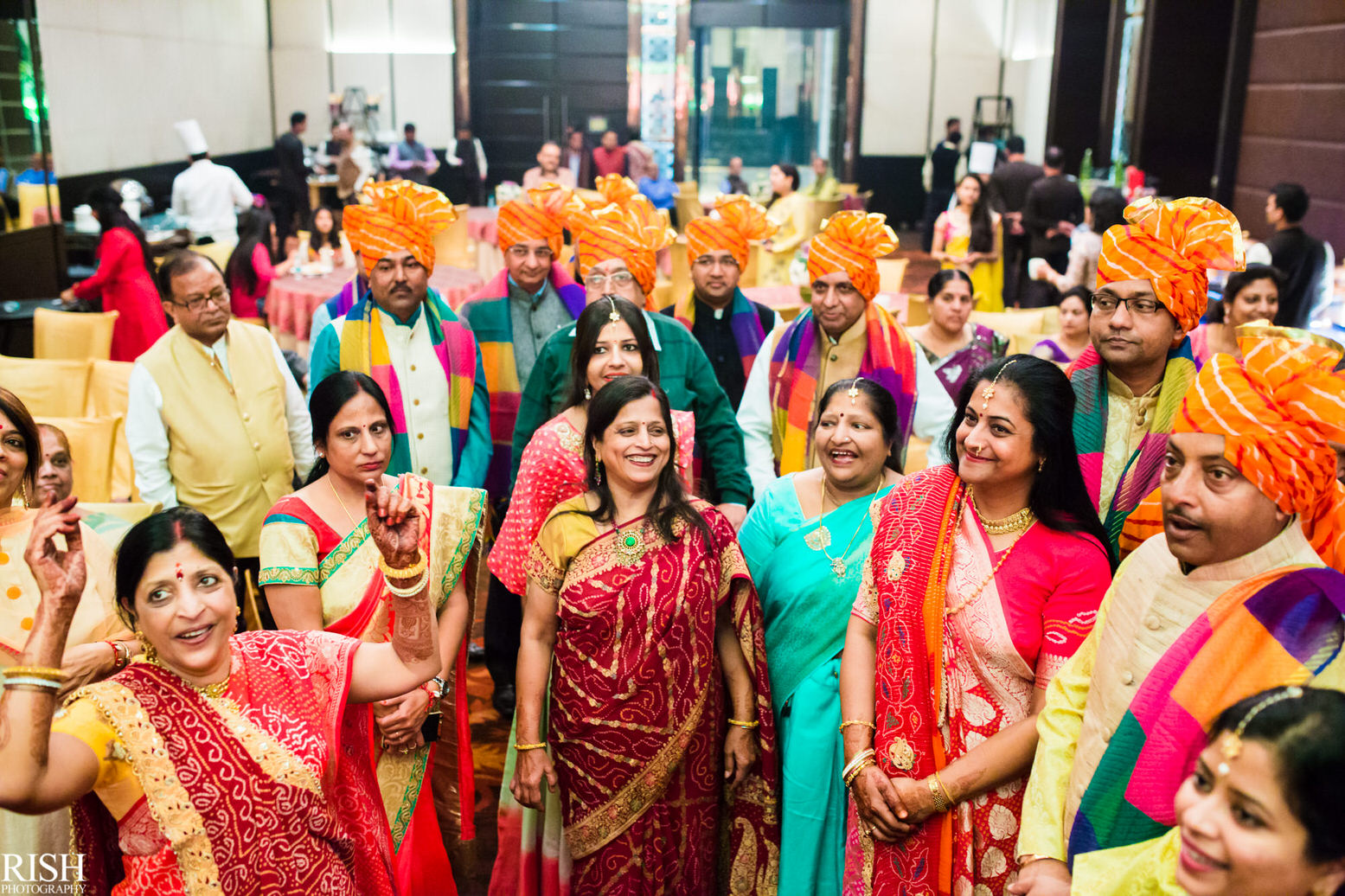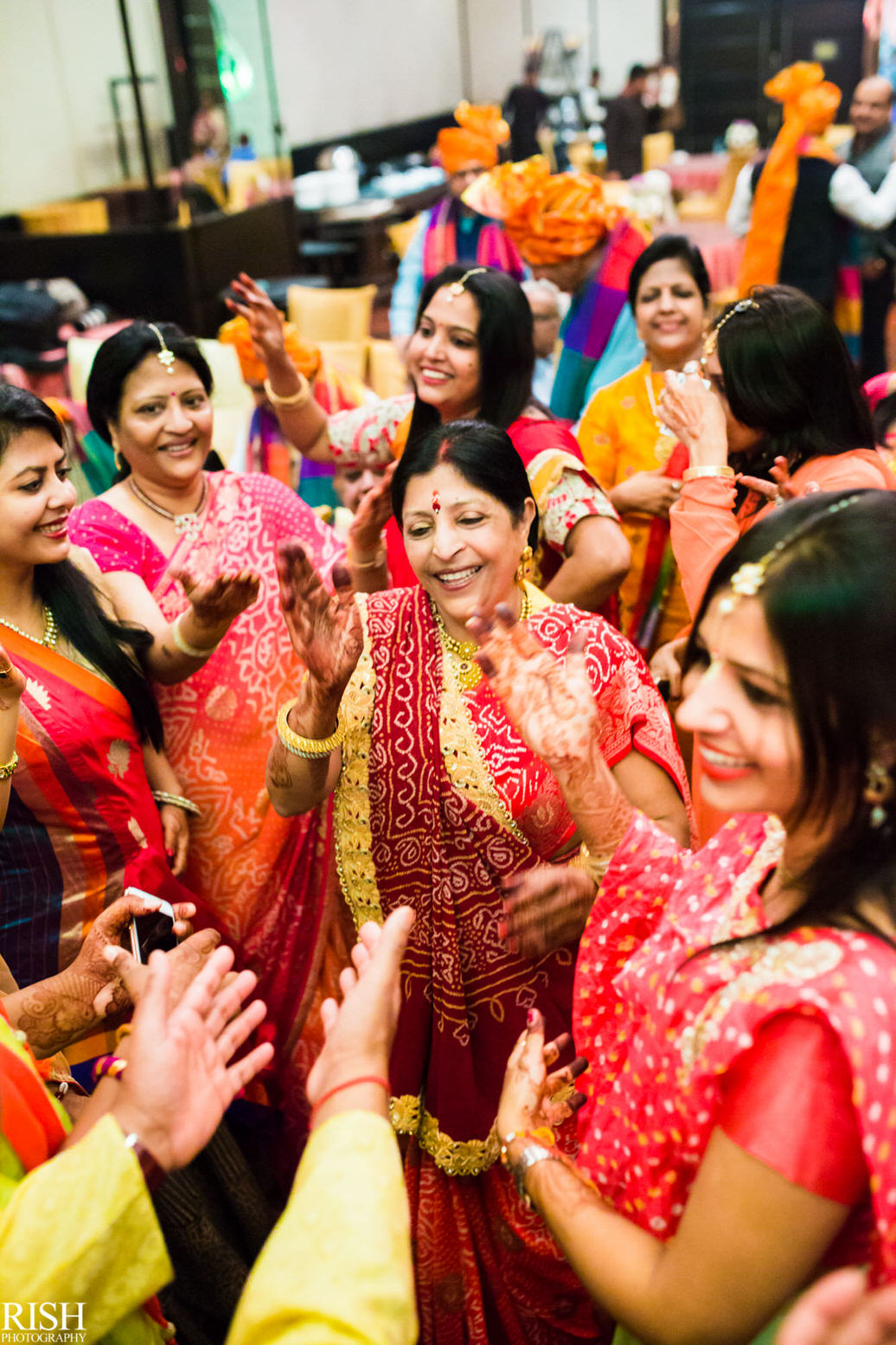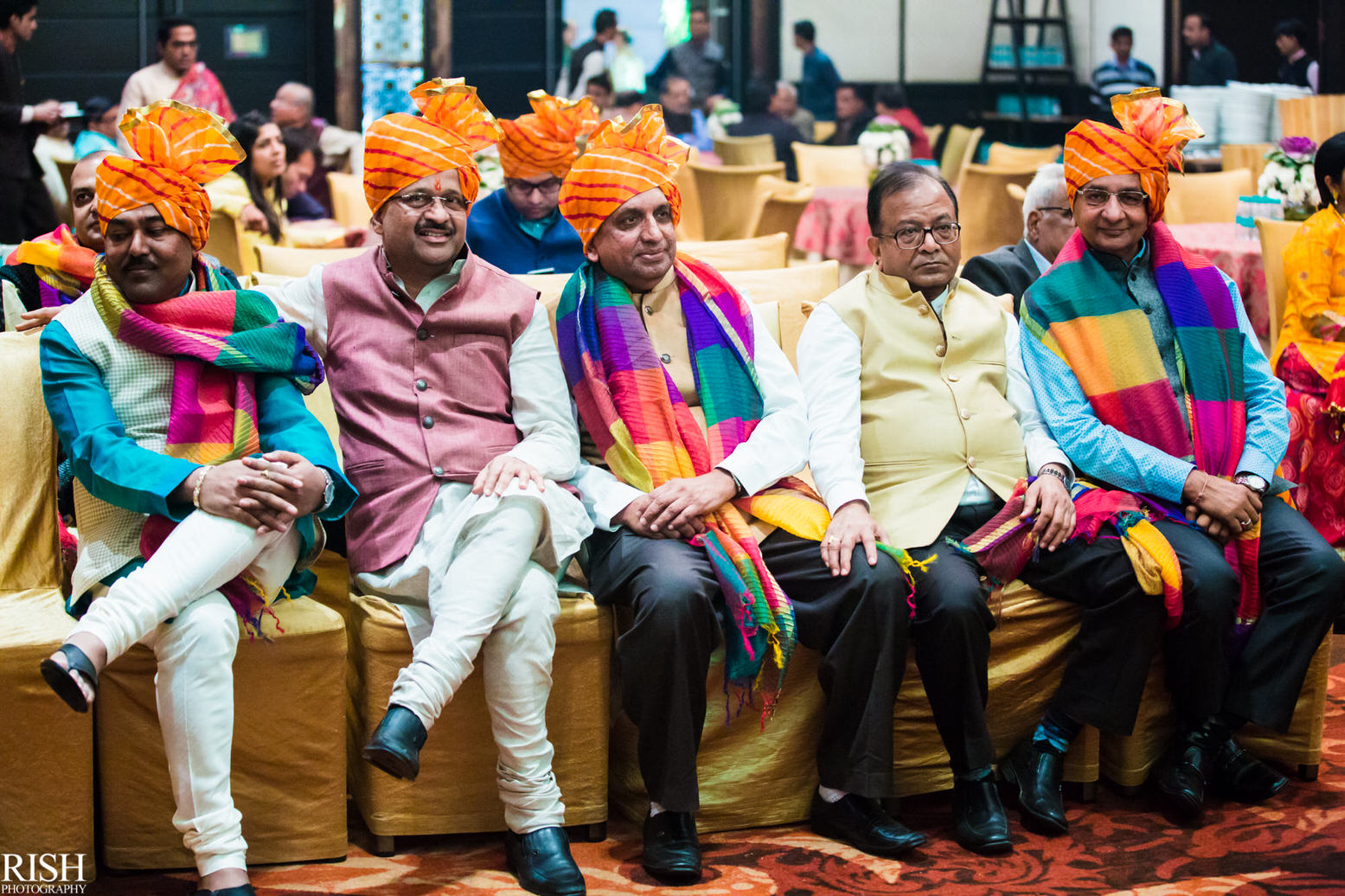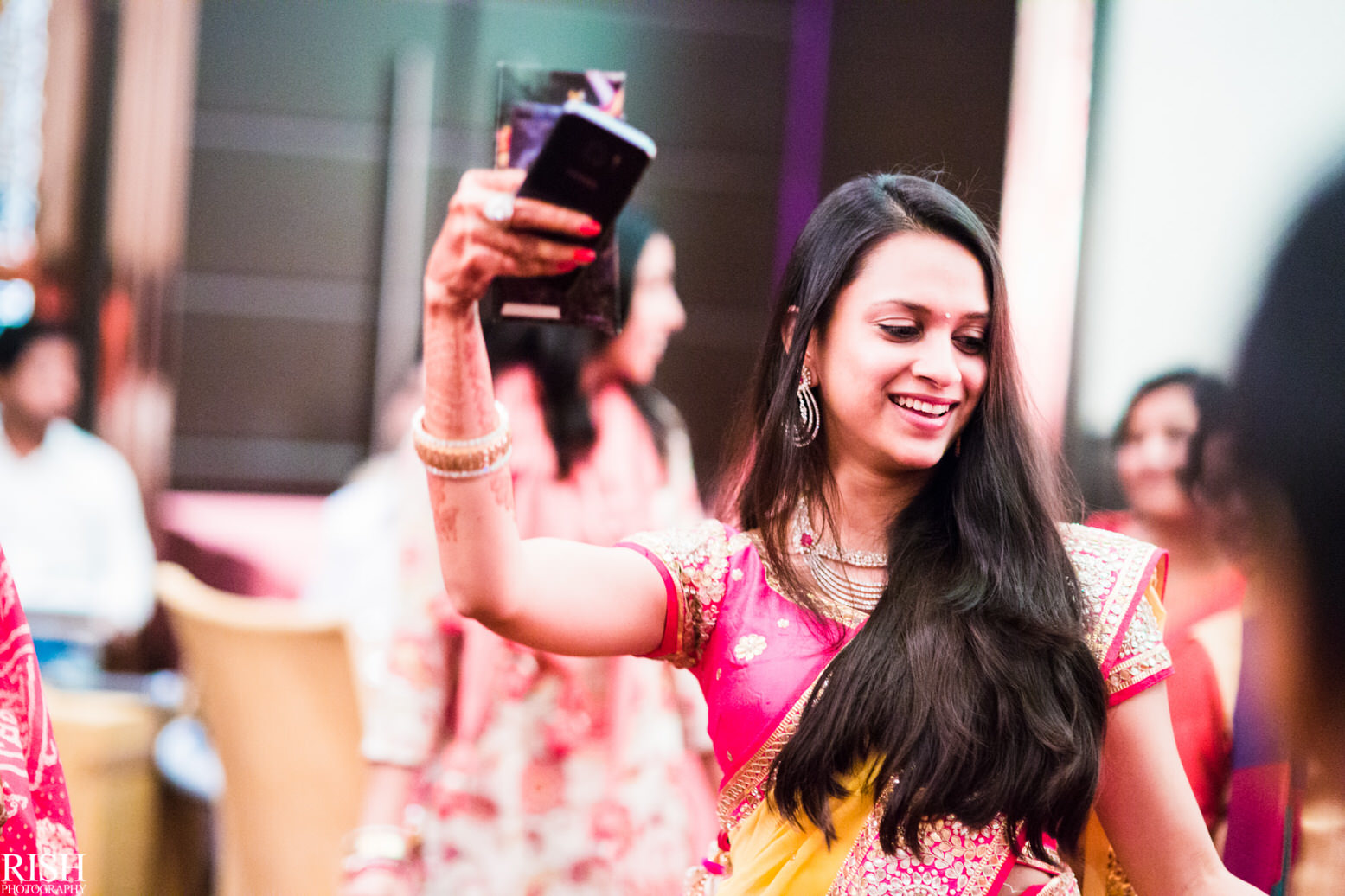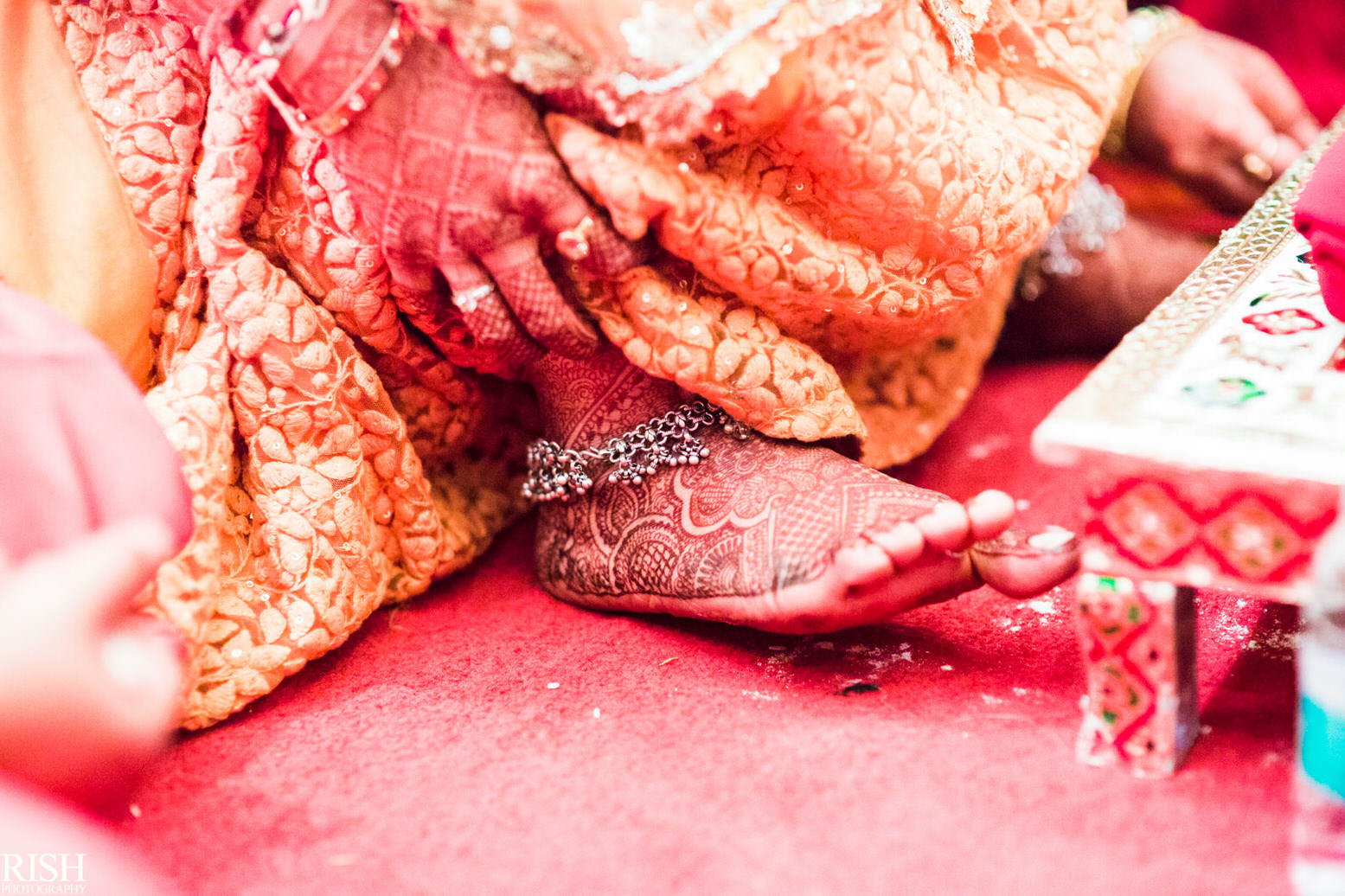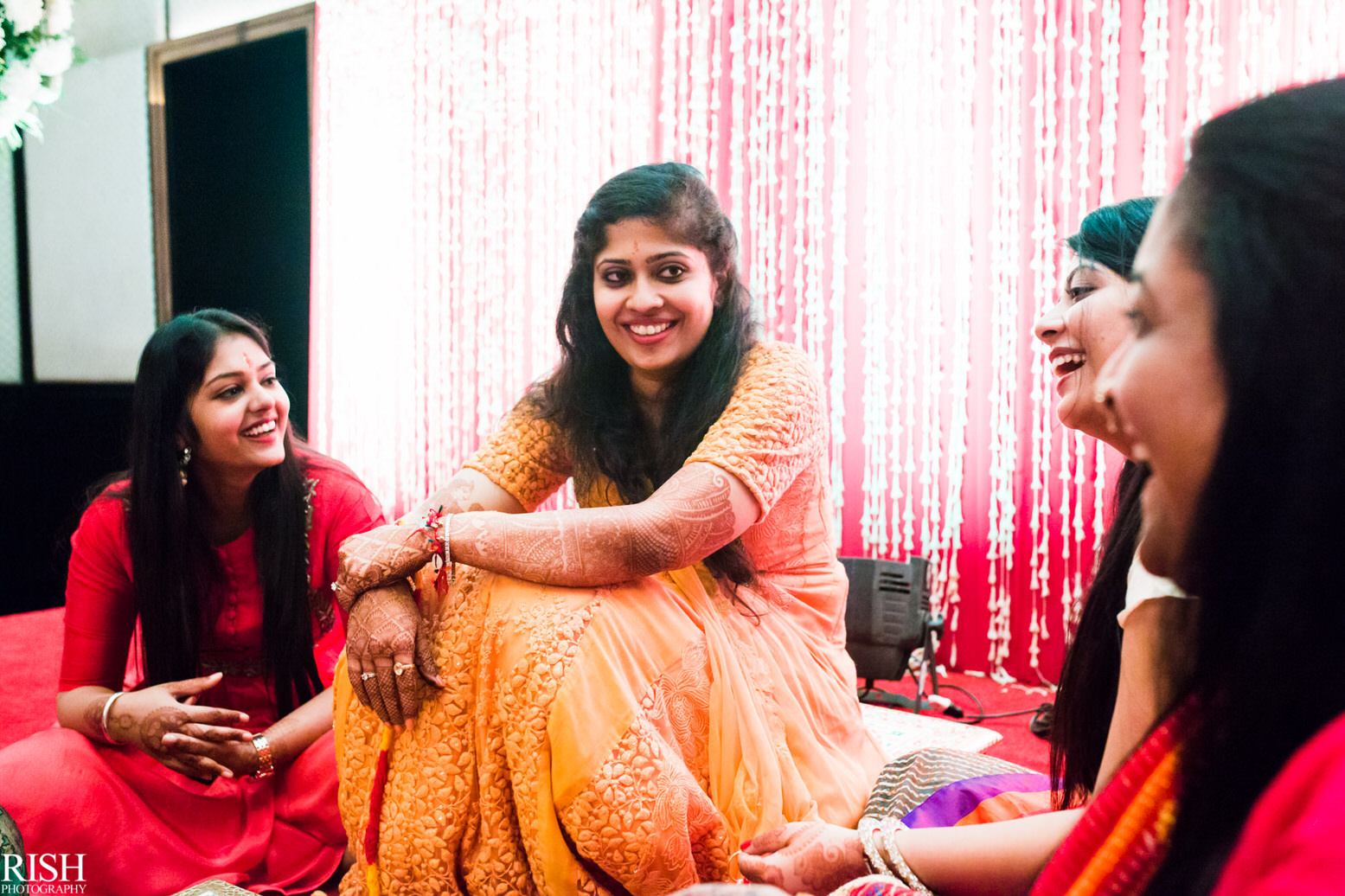 As the haldi got over, it was time for the wedding!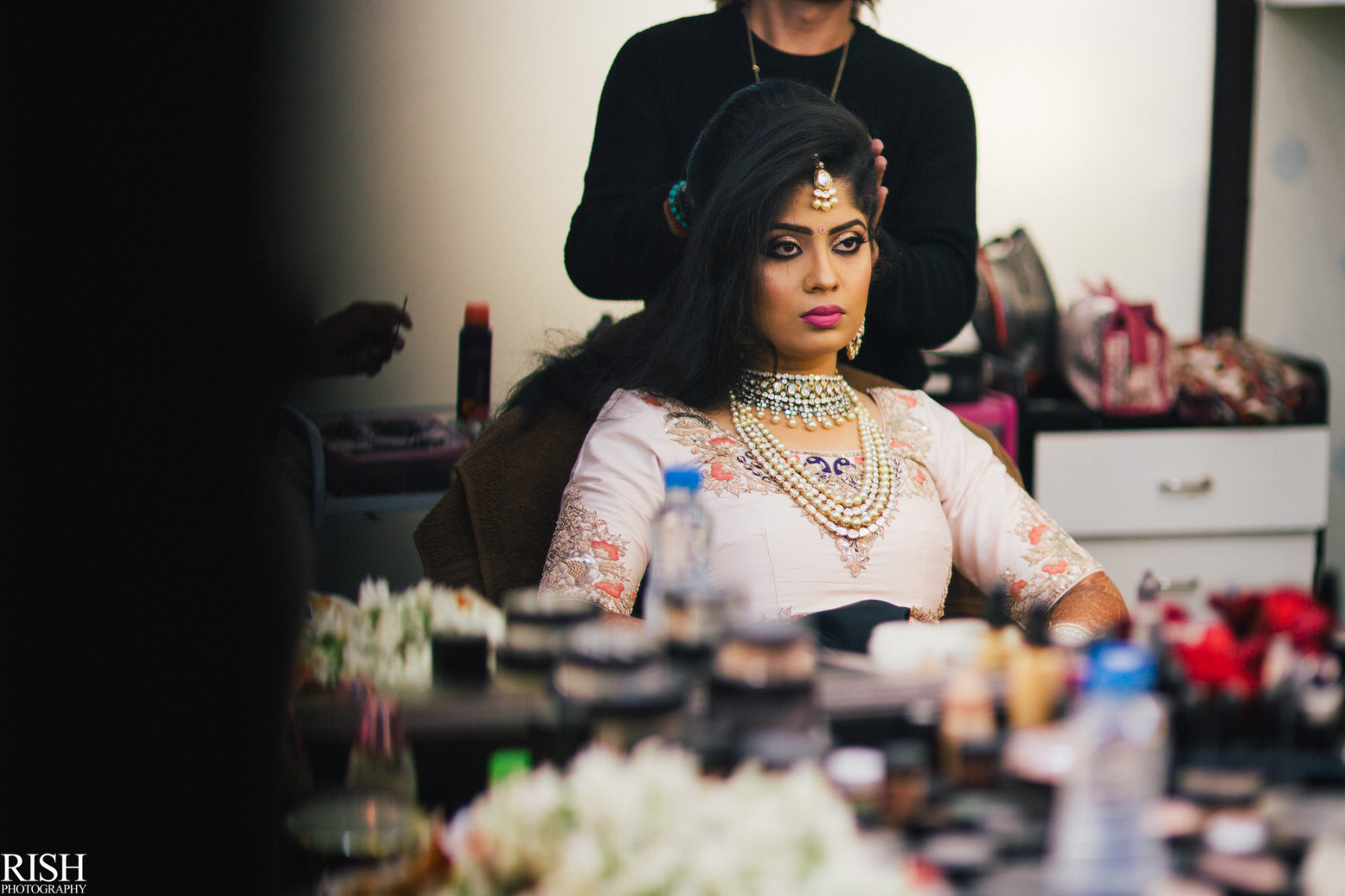 Chandni couldn't have had looked more stunning!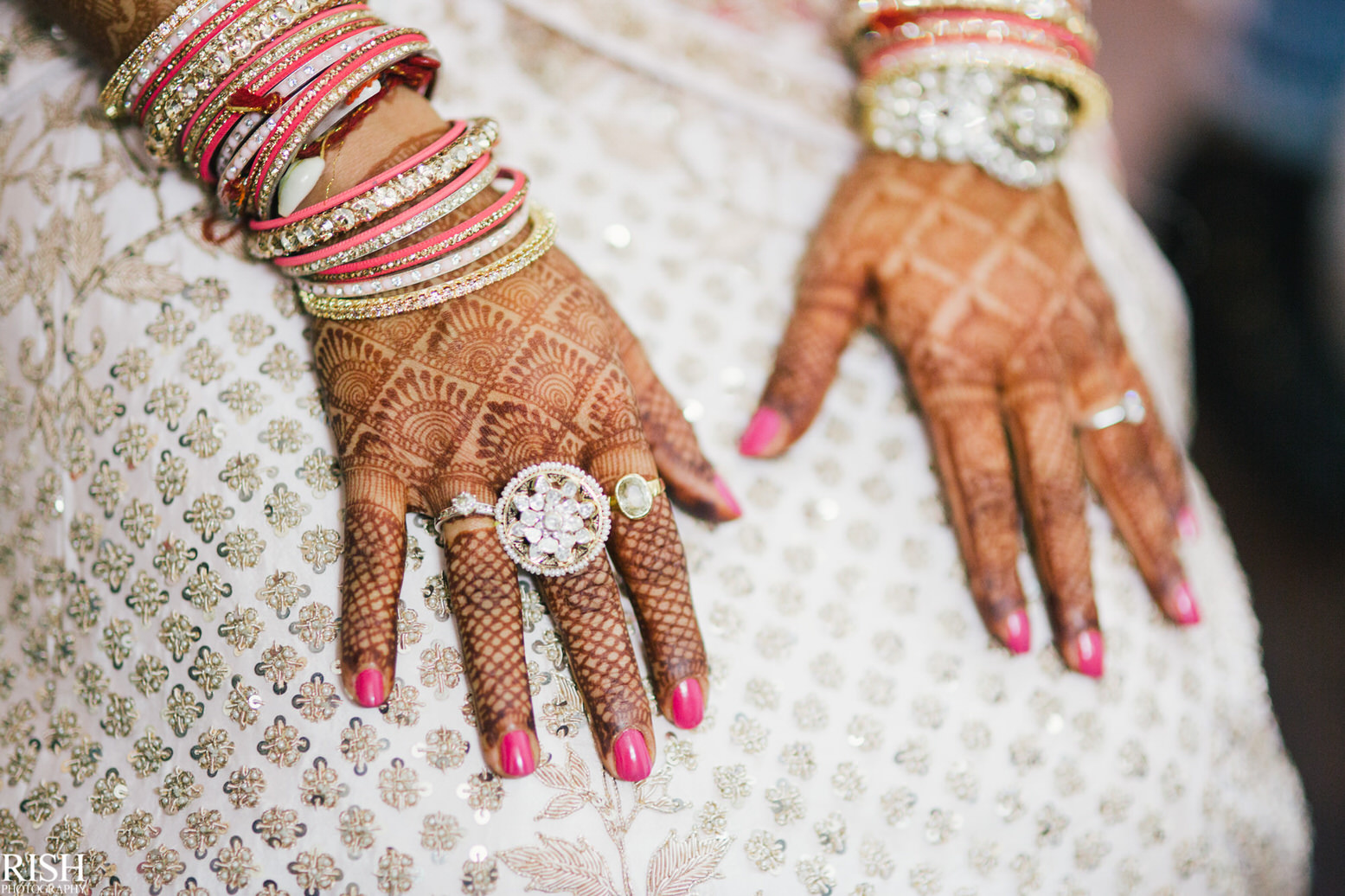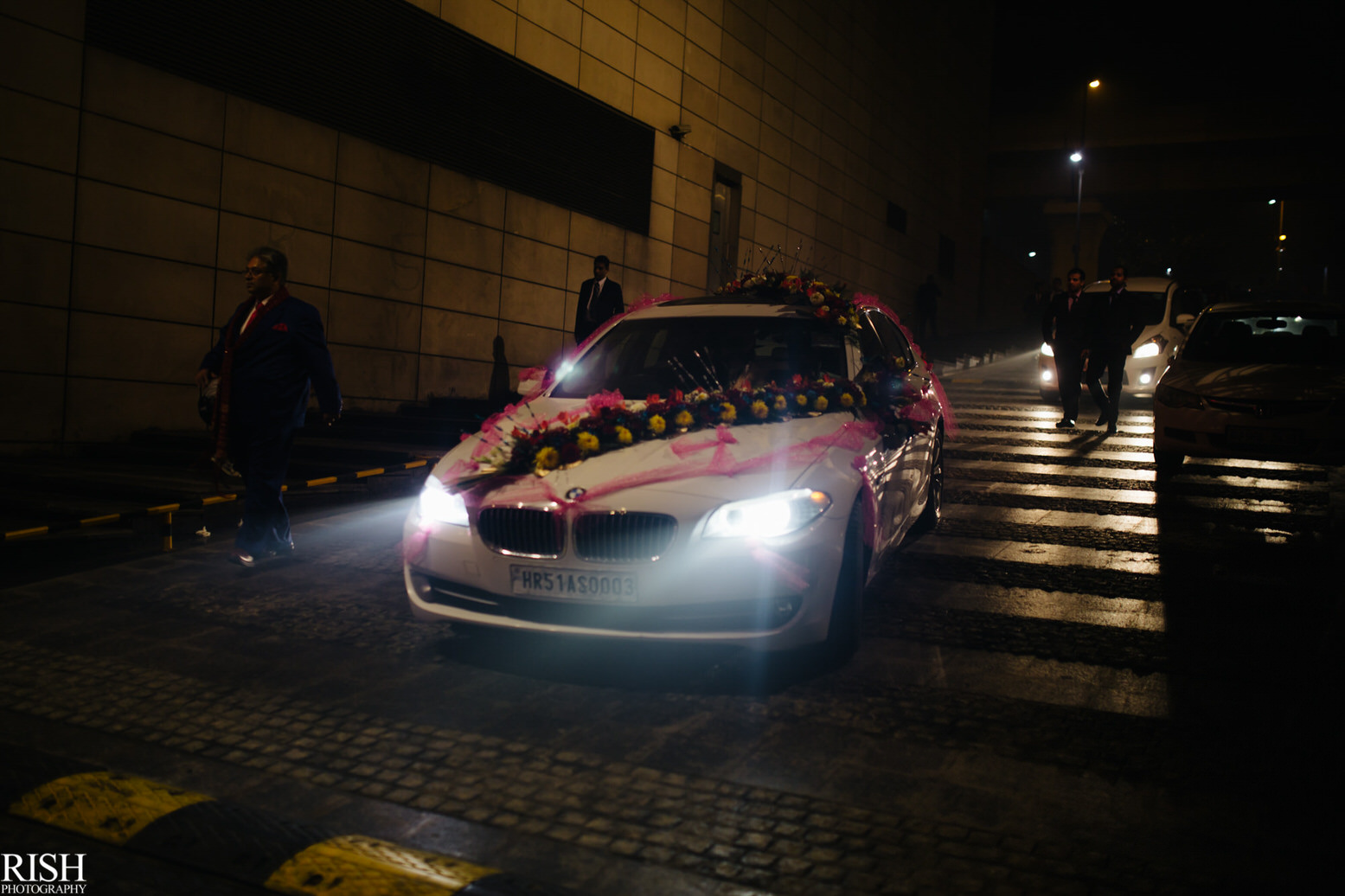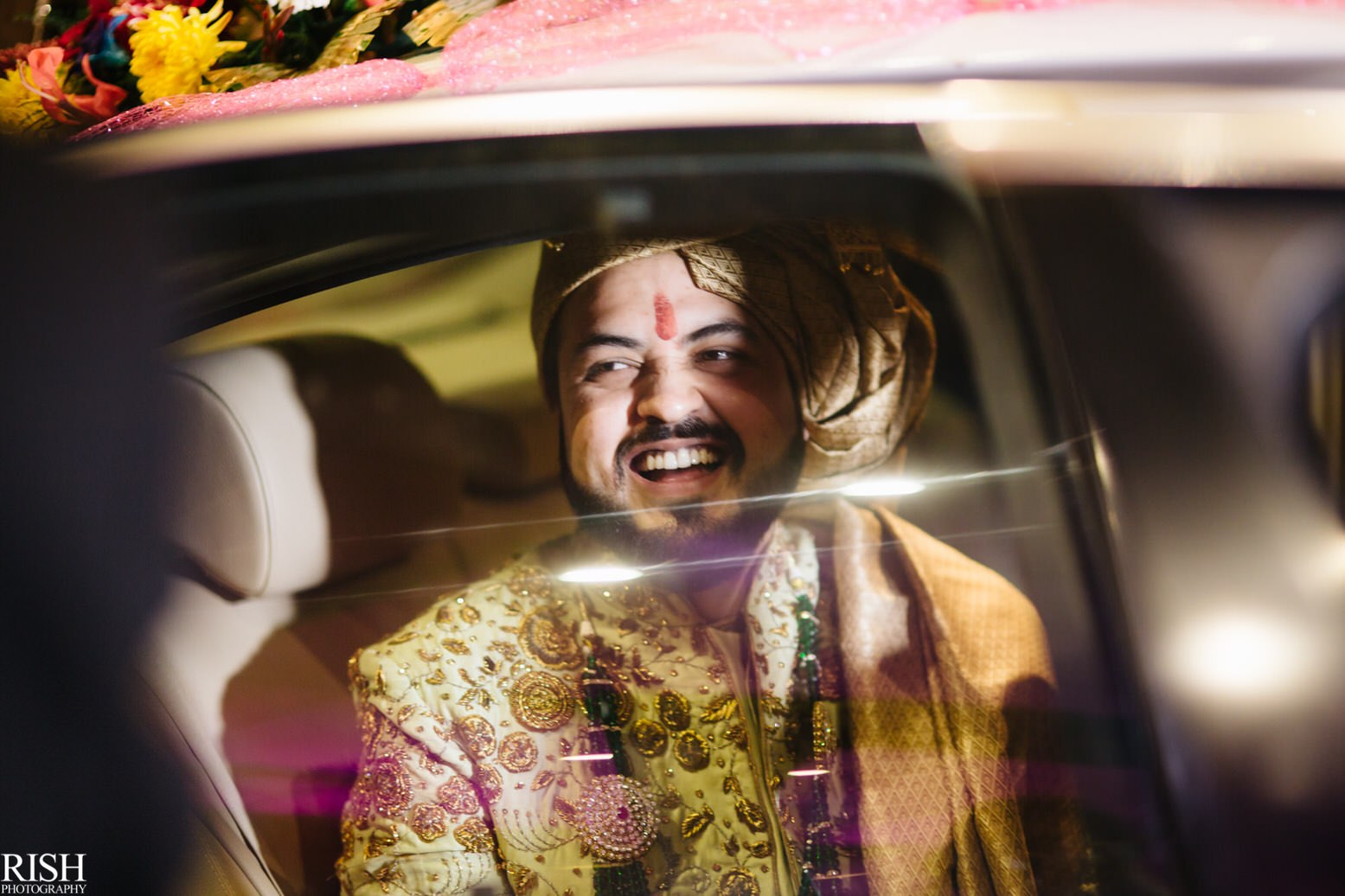 Remember the sparkle in the eyes? That, right here. Finally it was happening!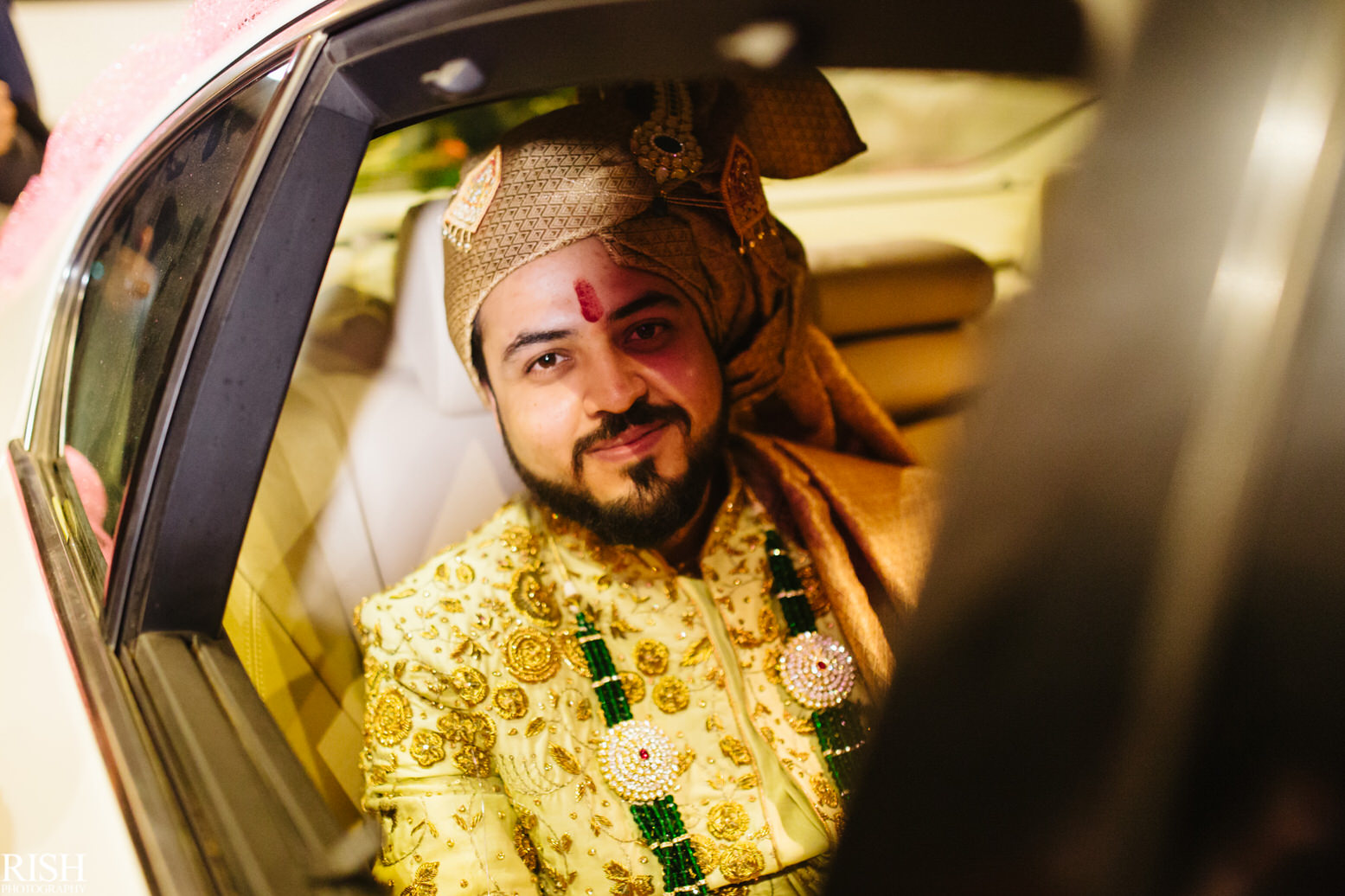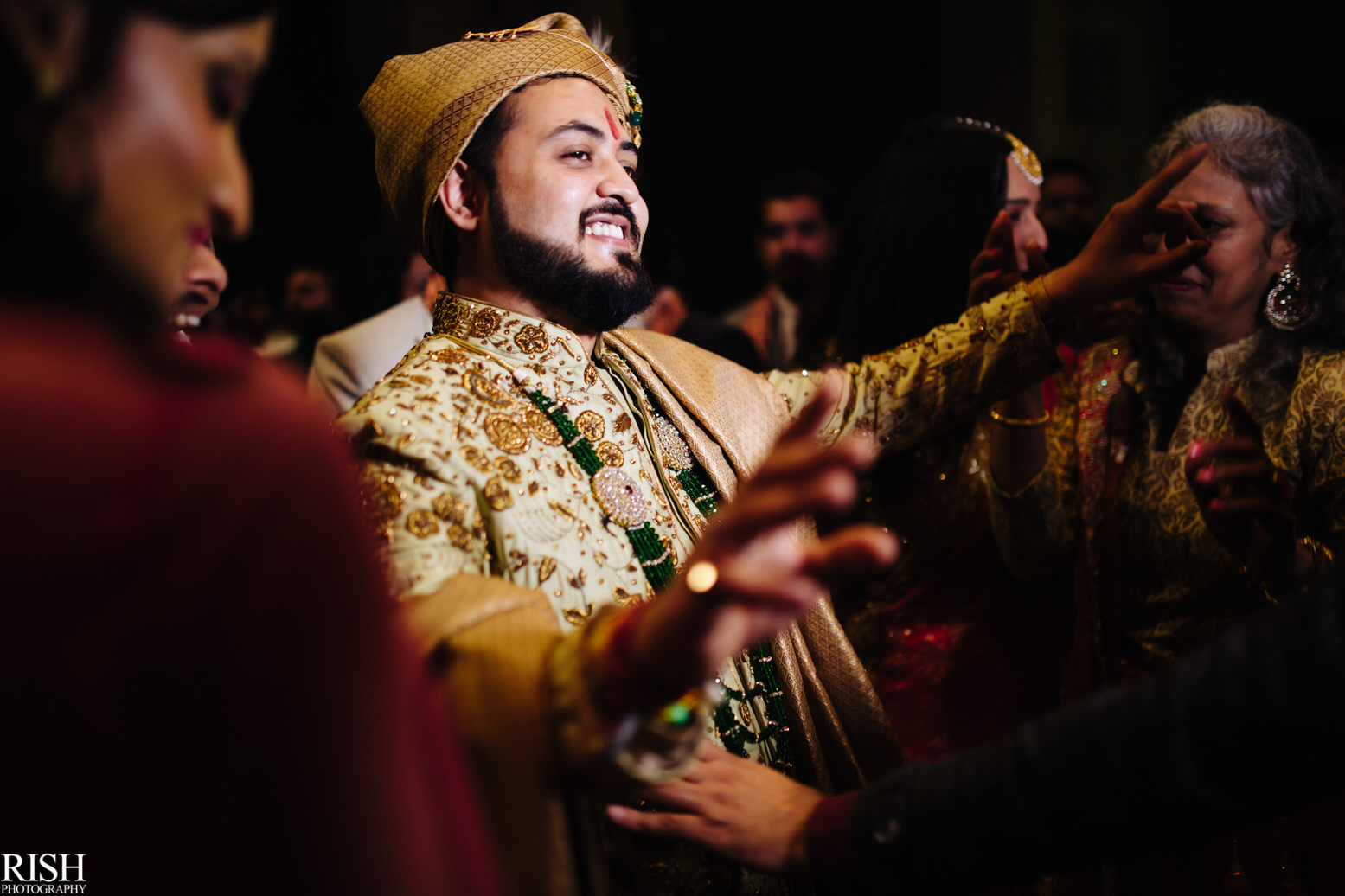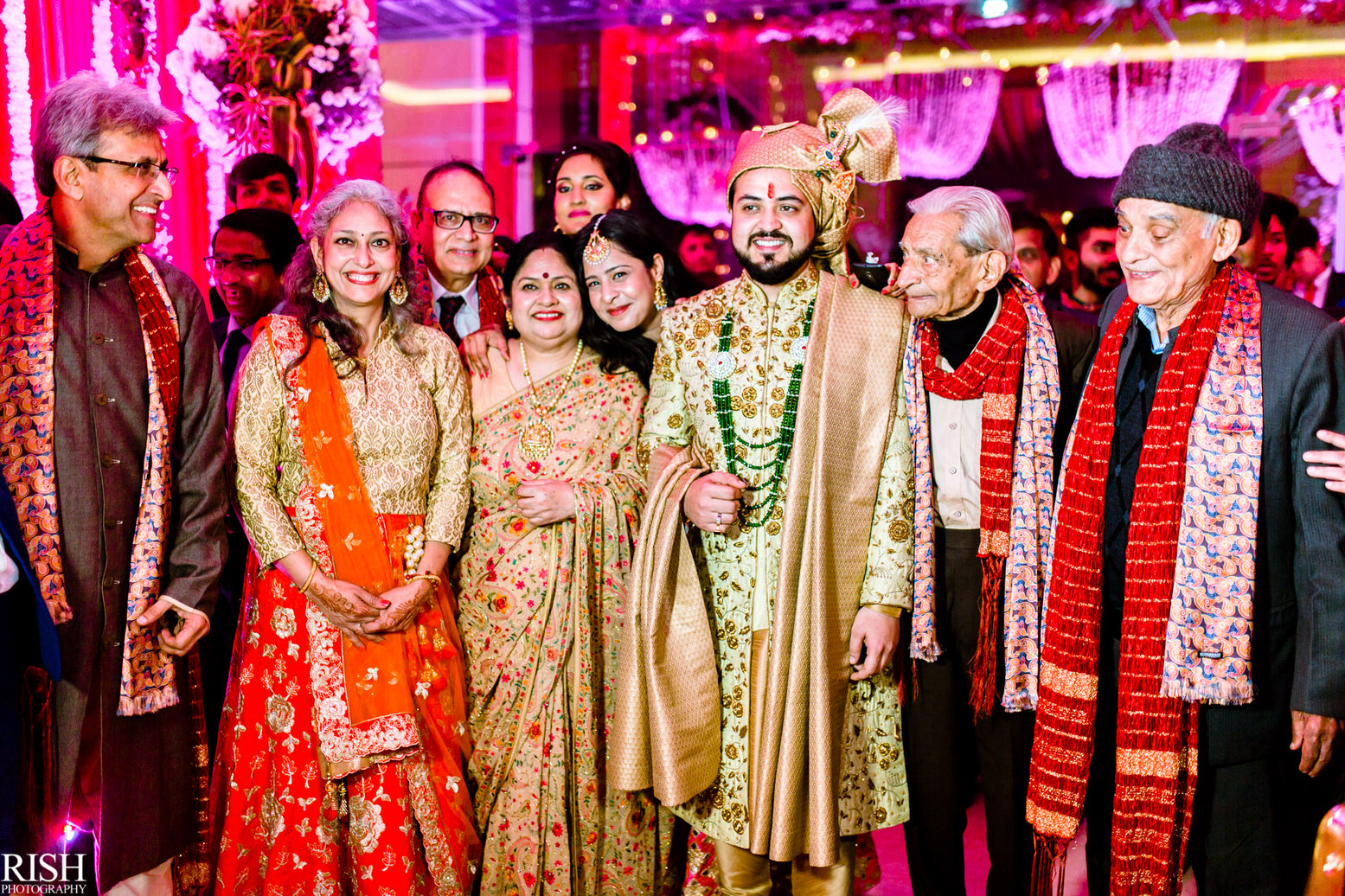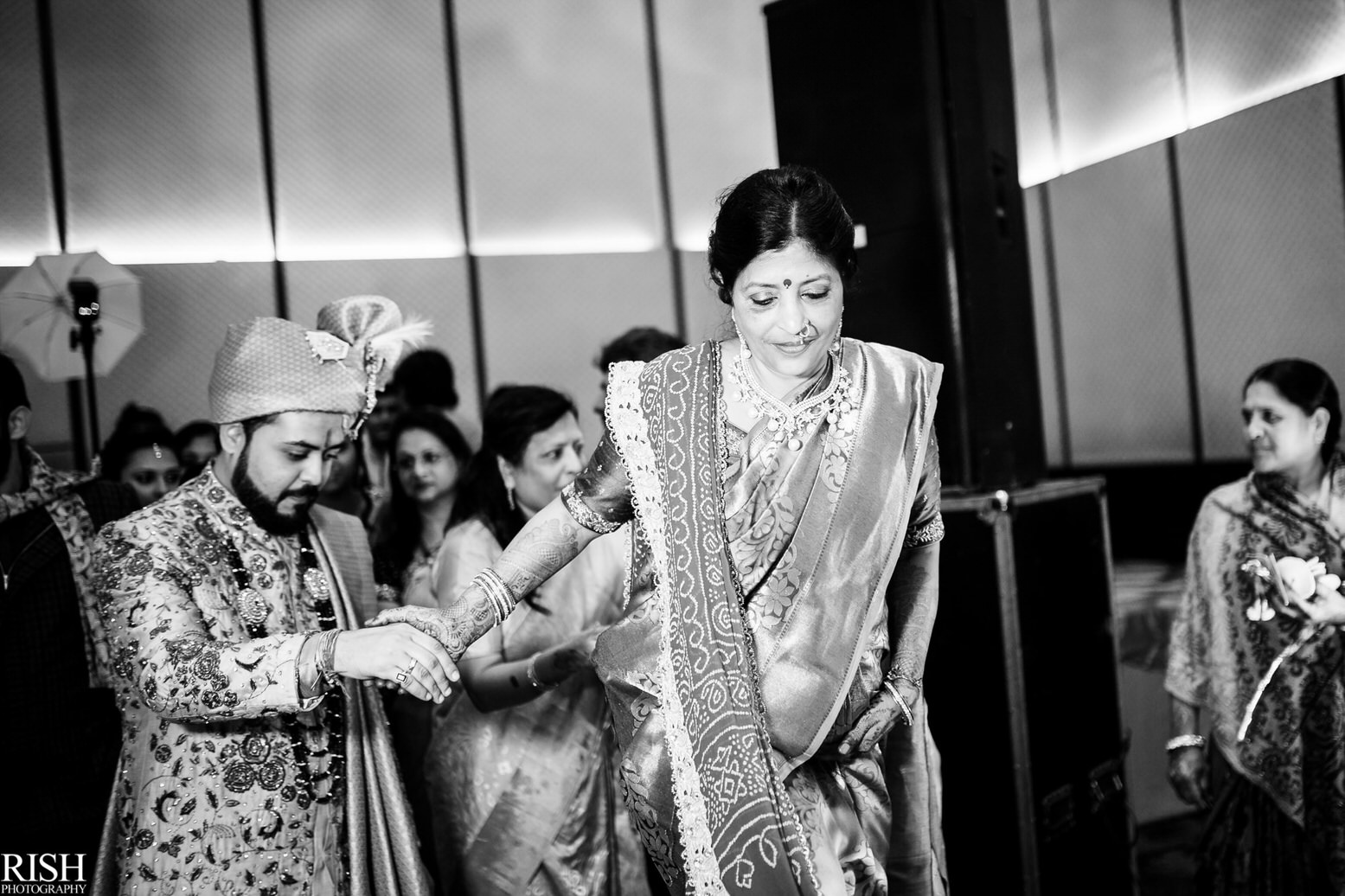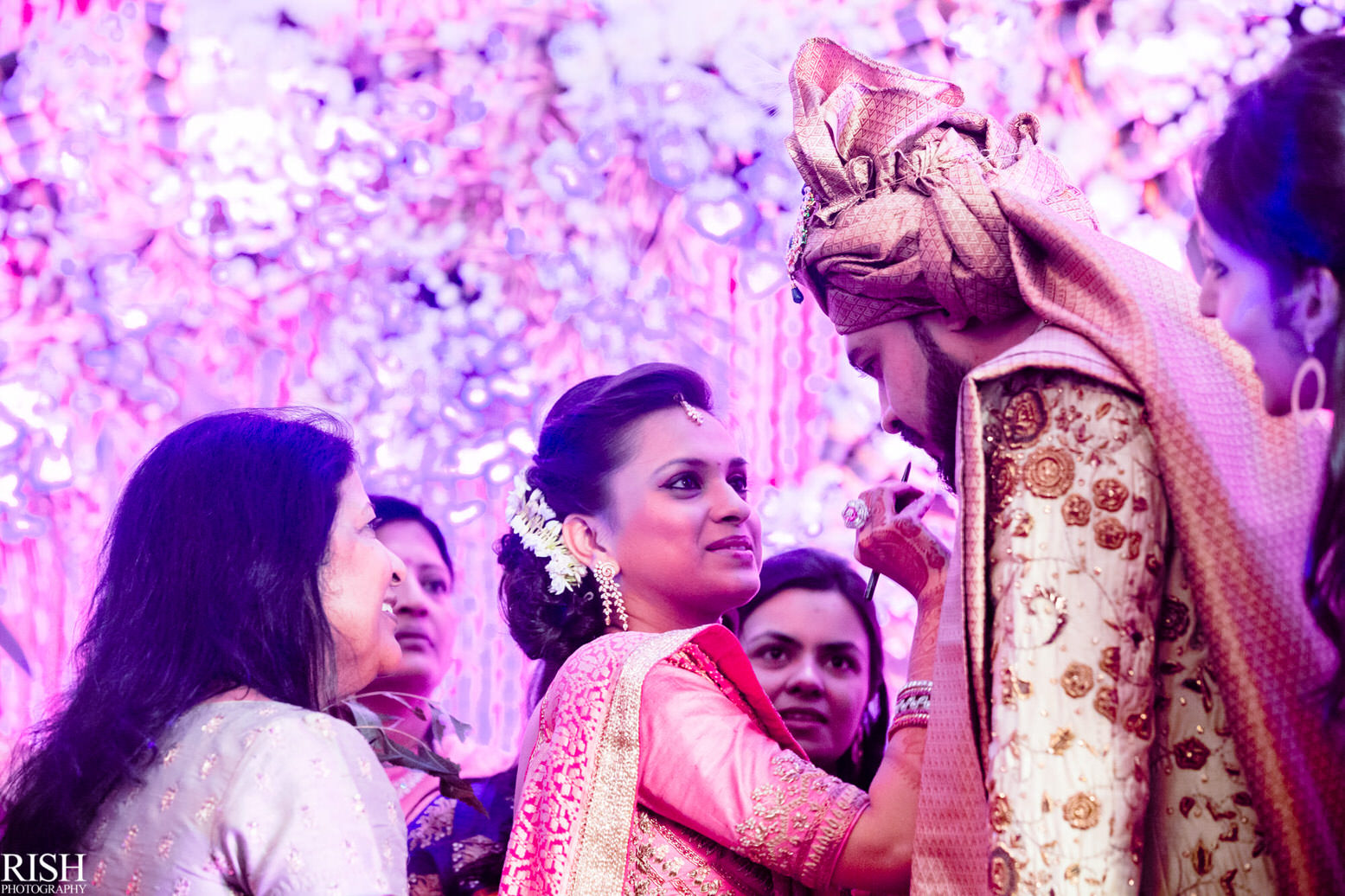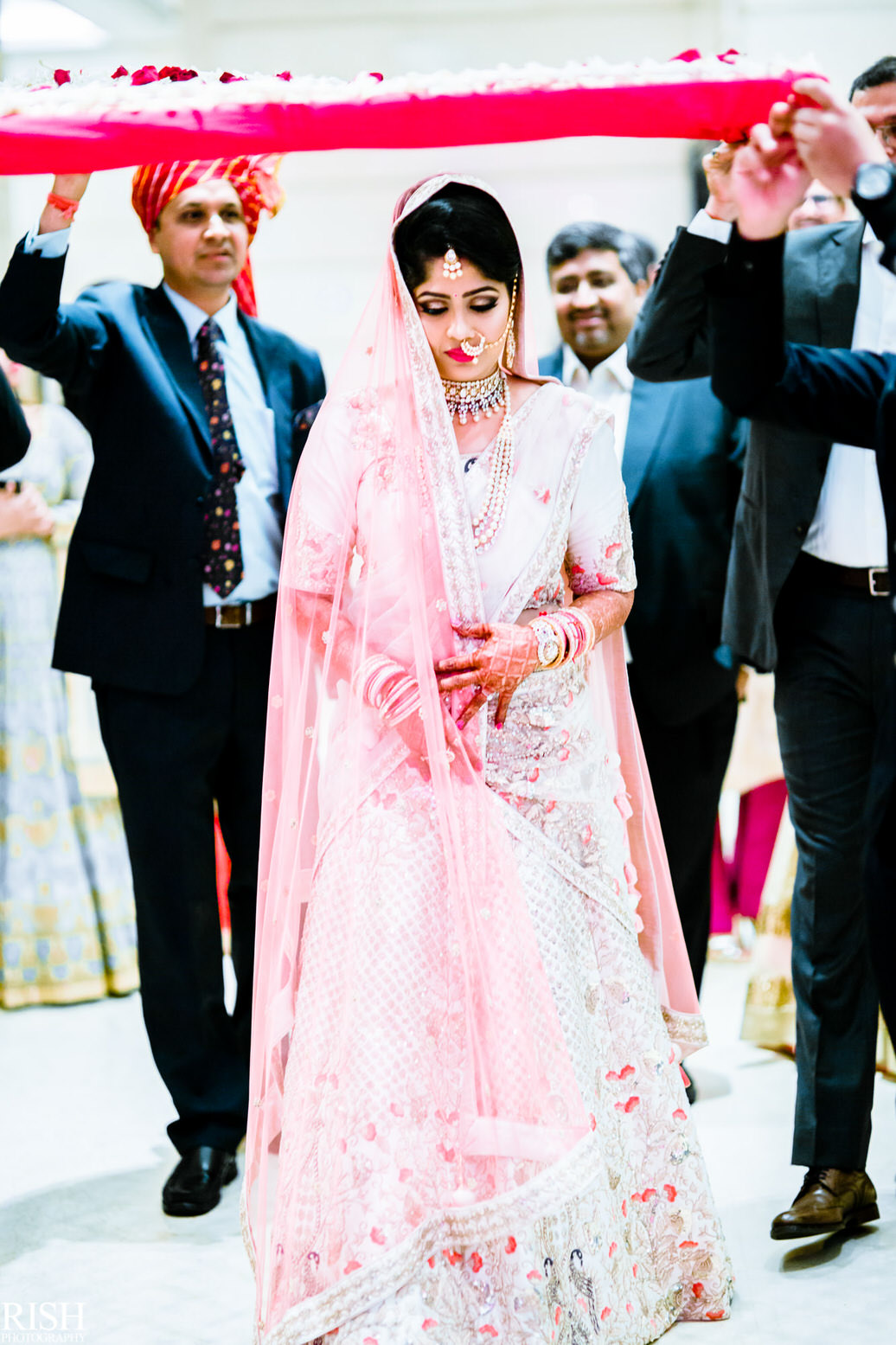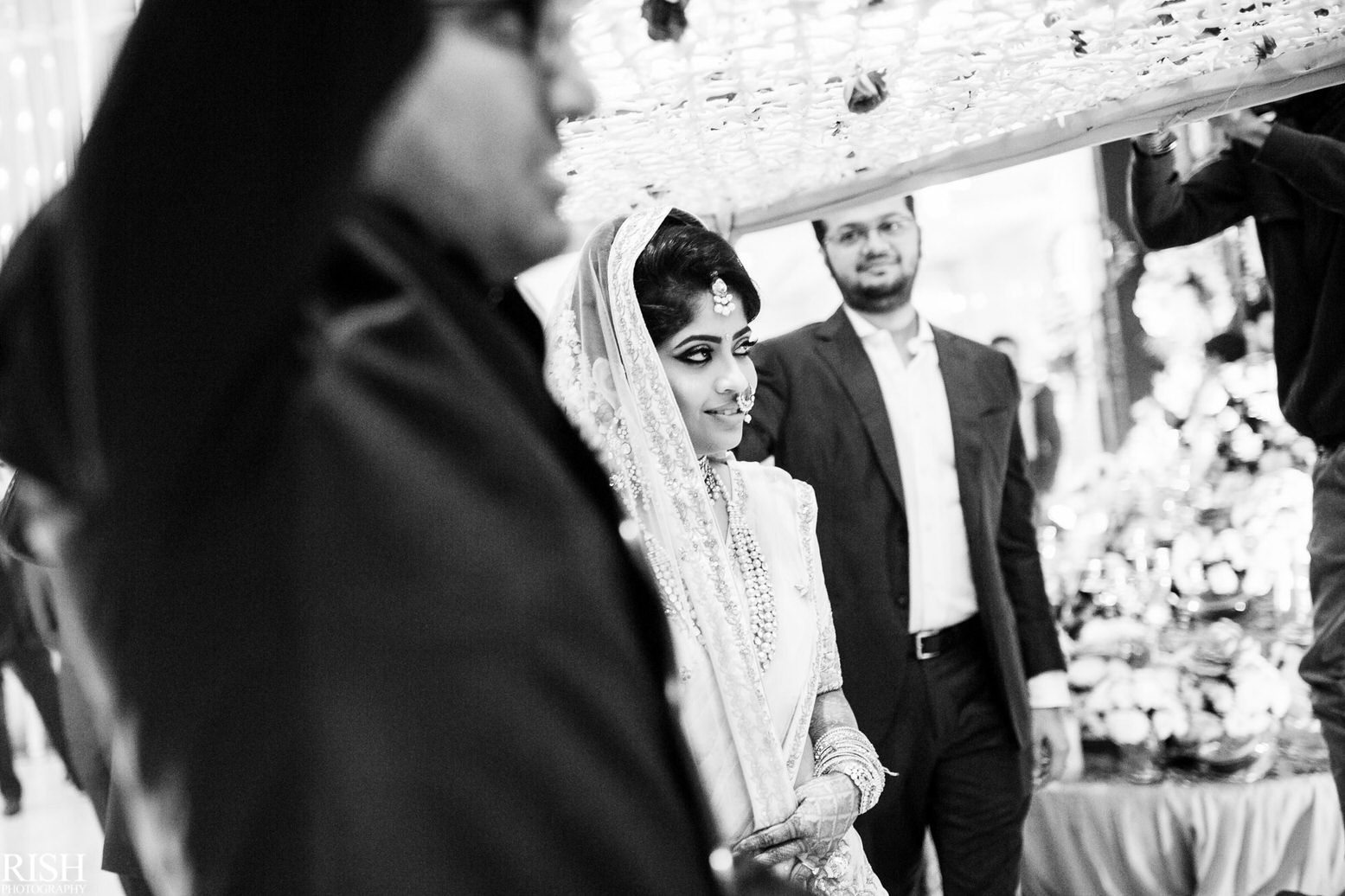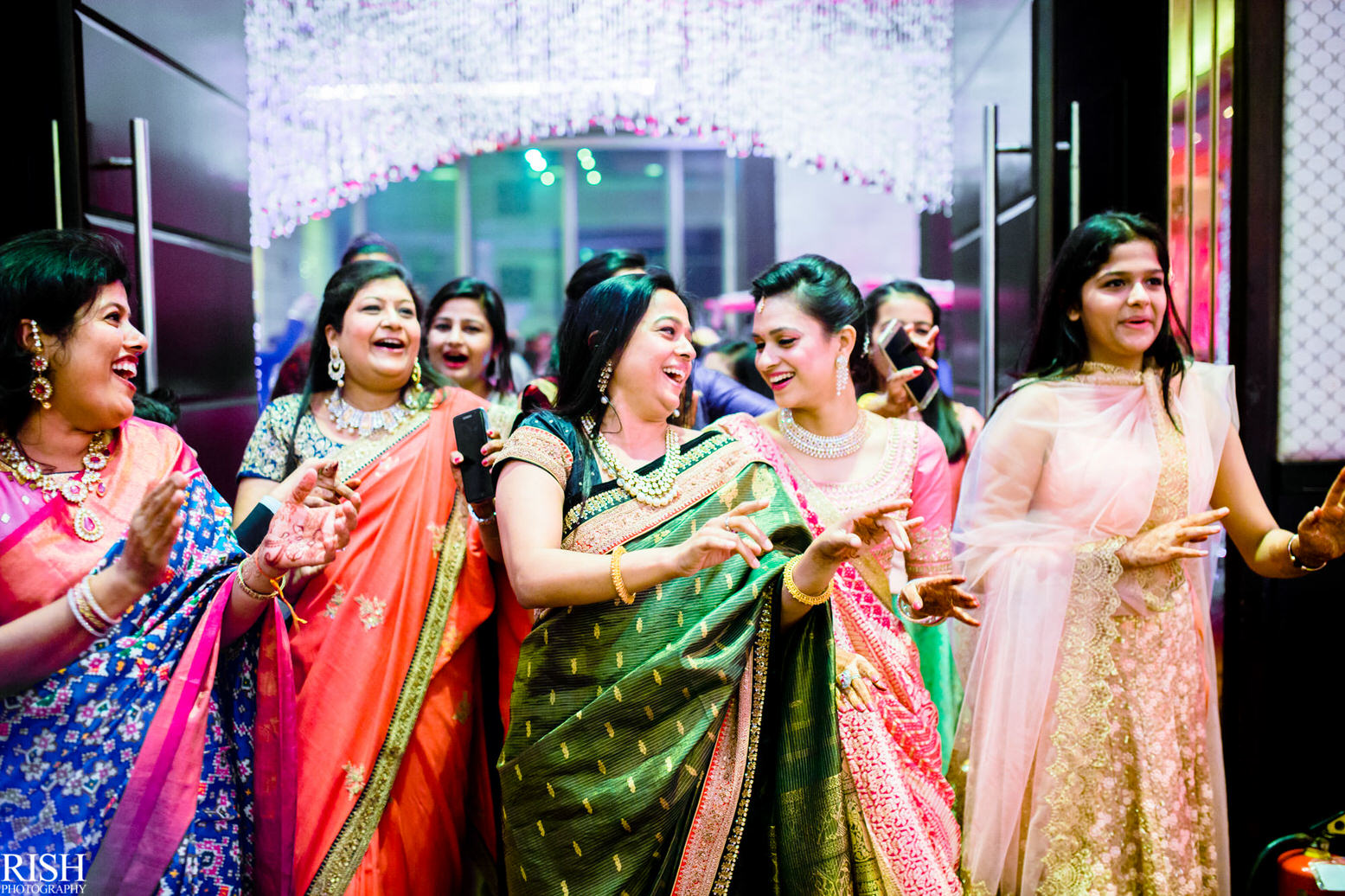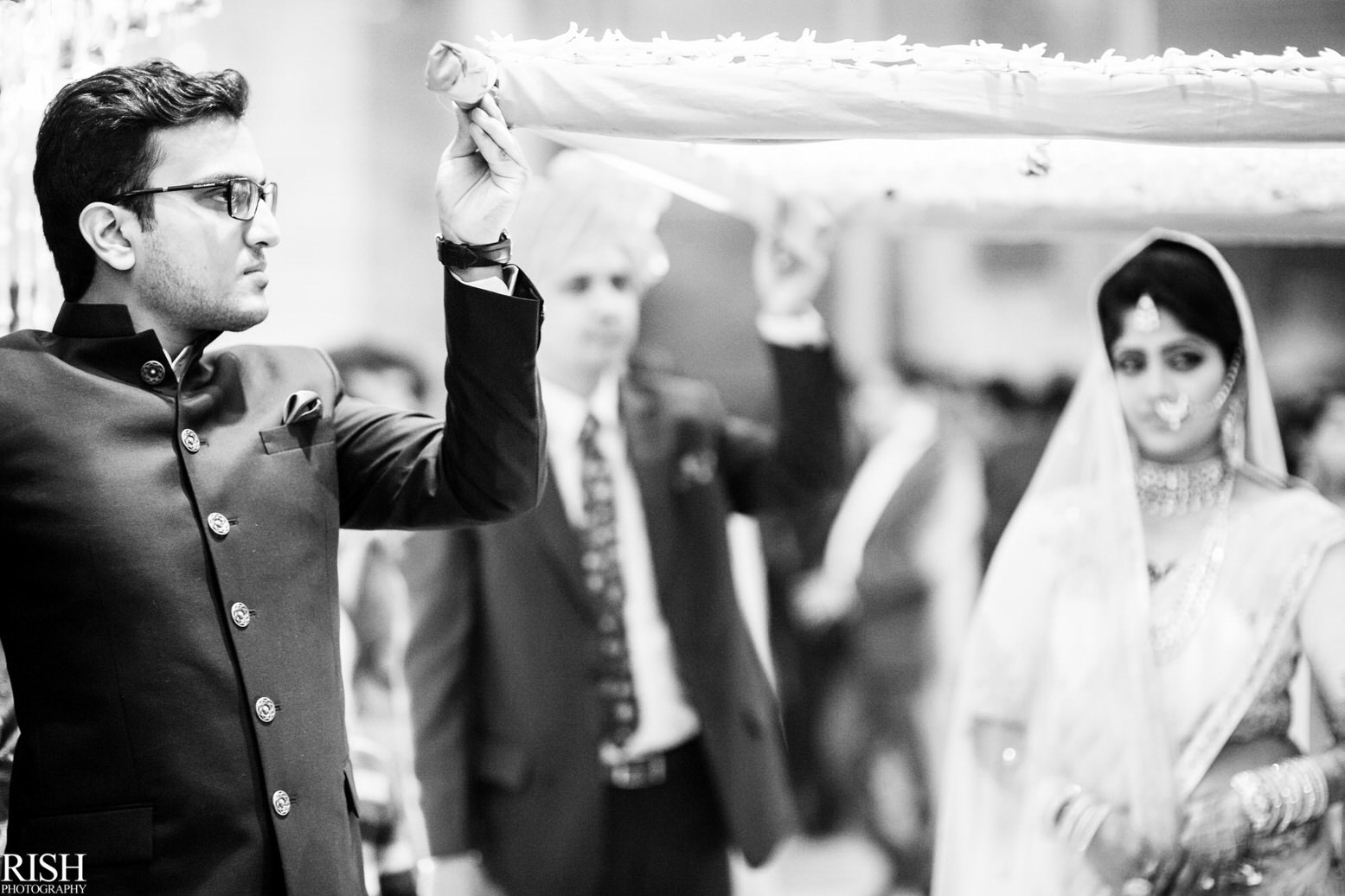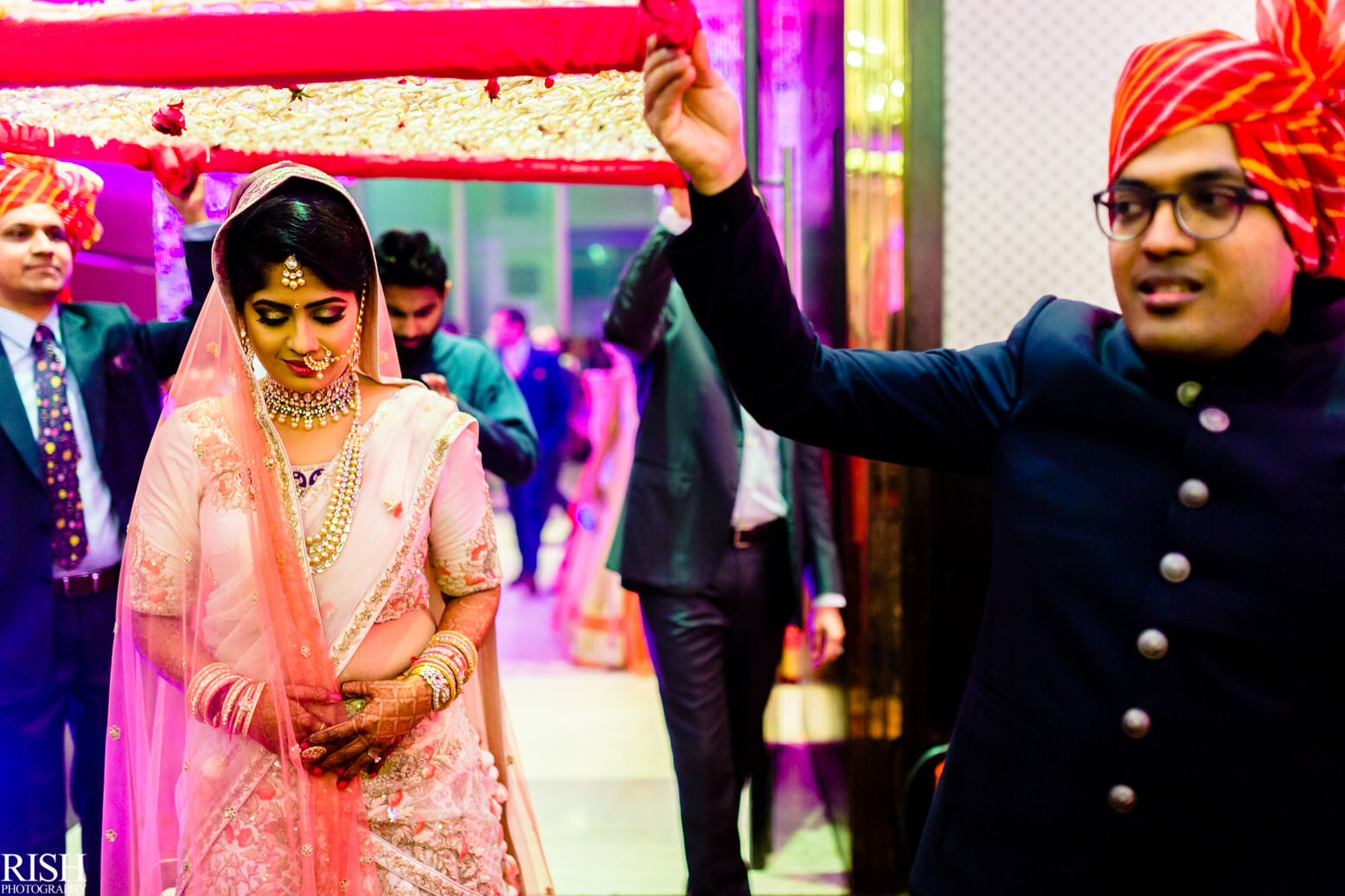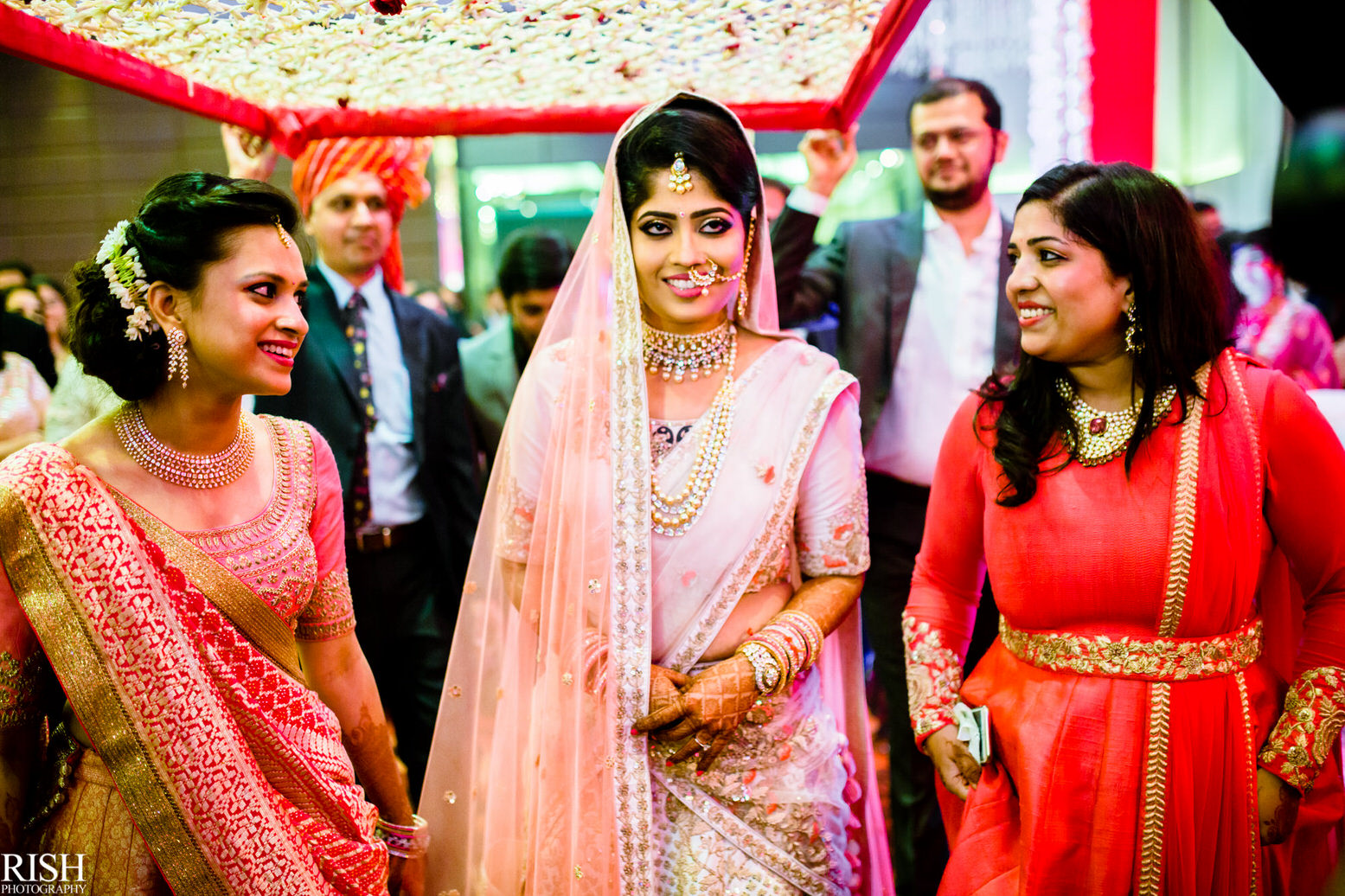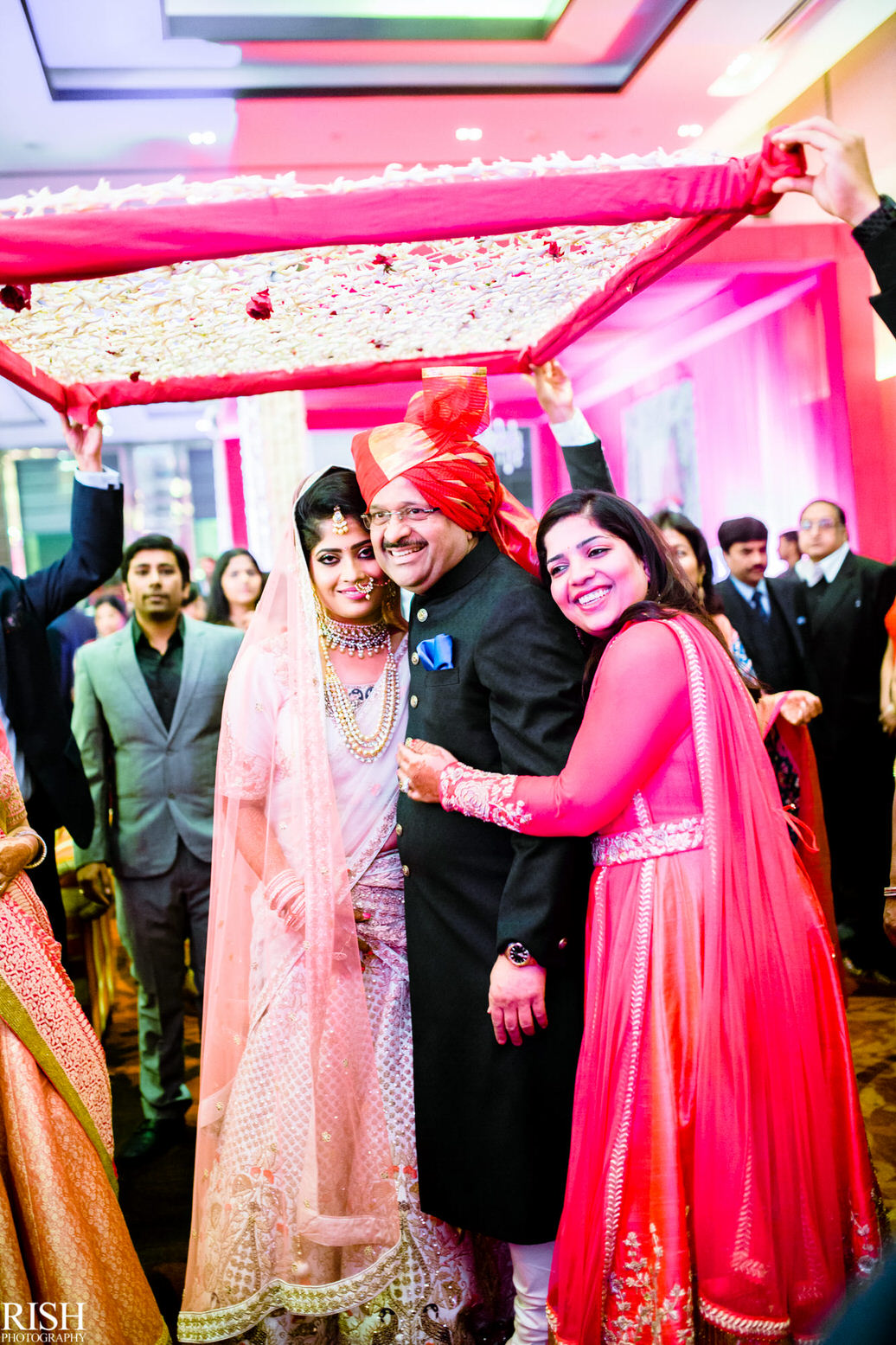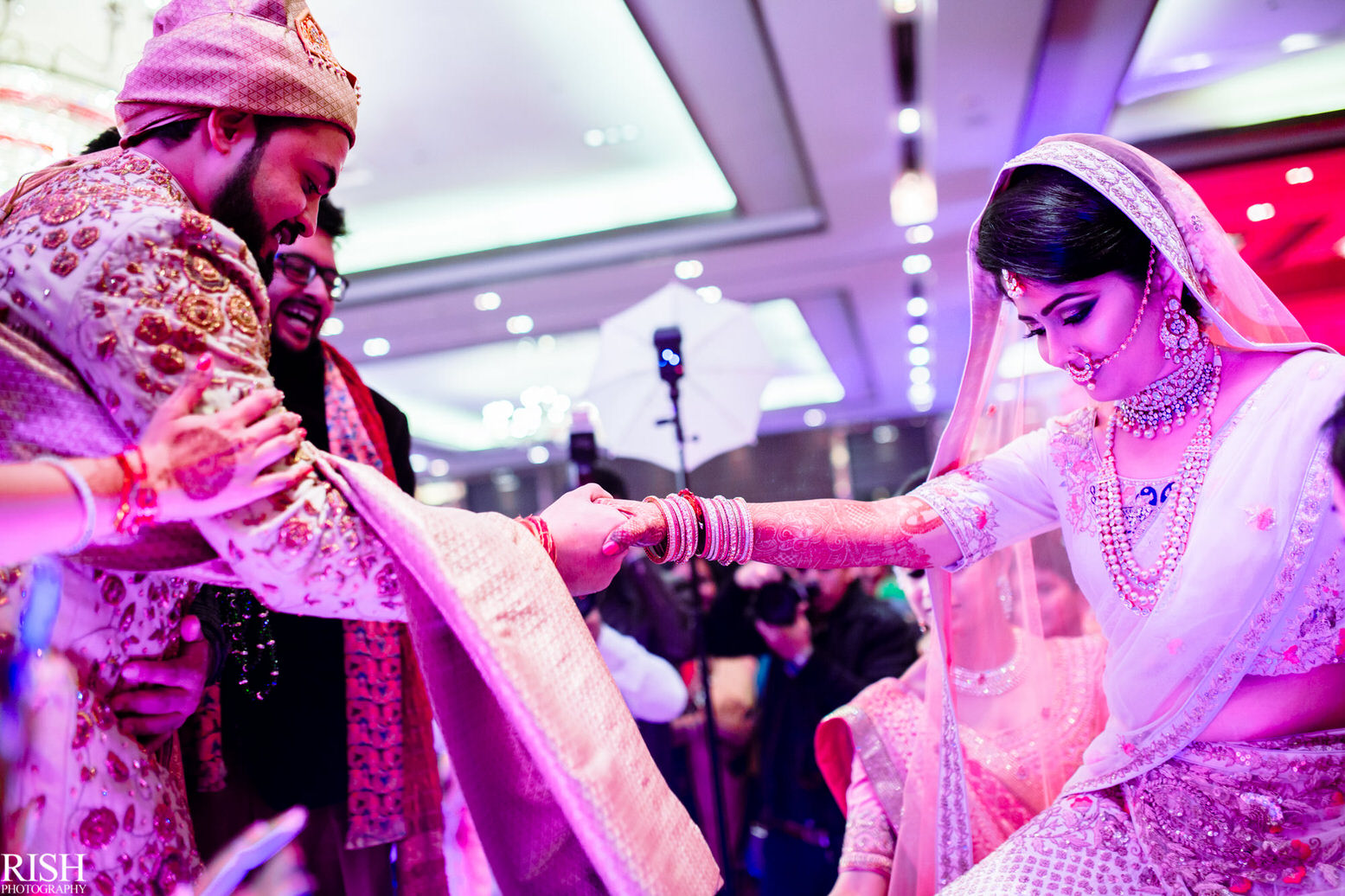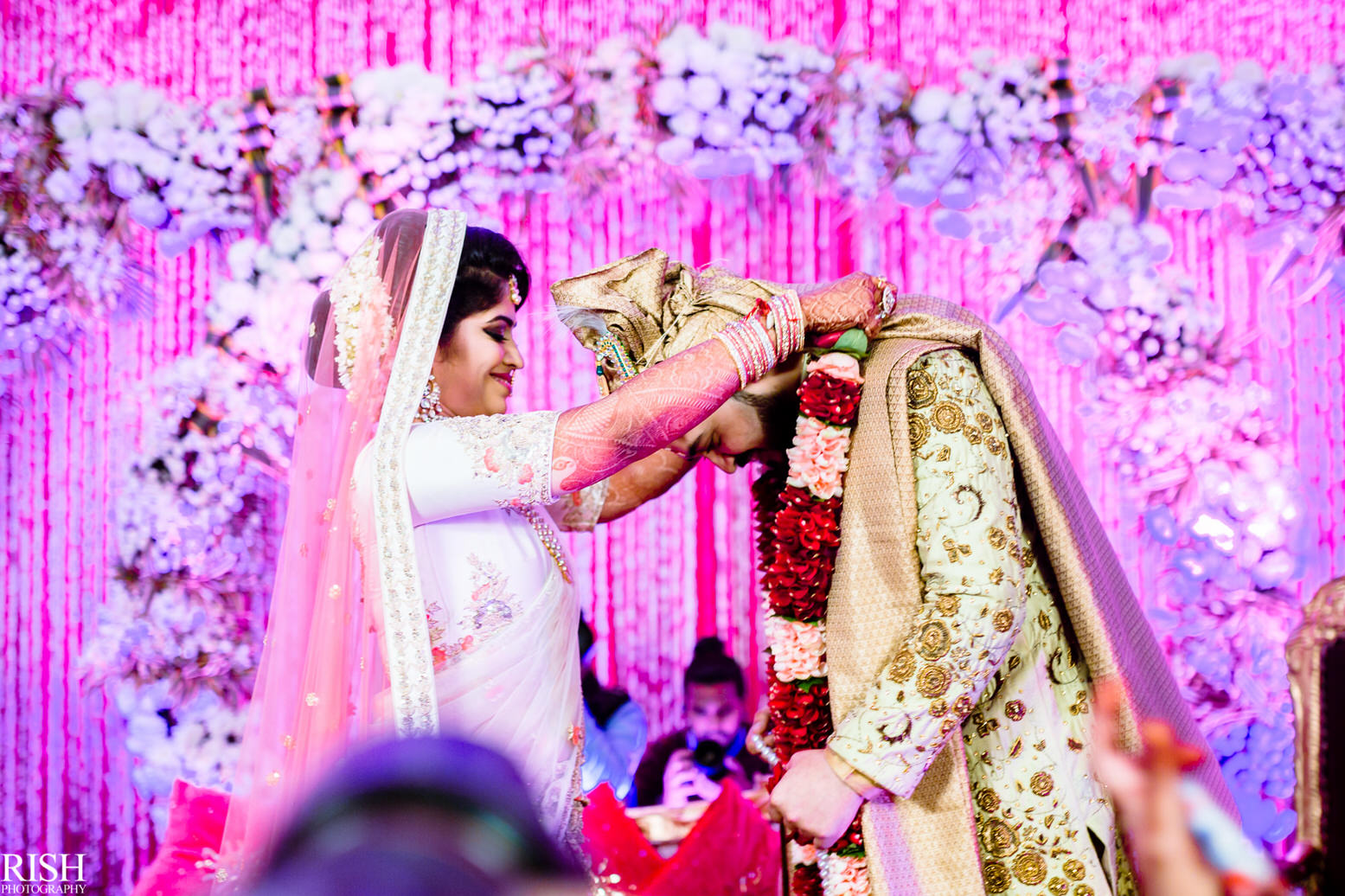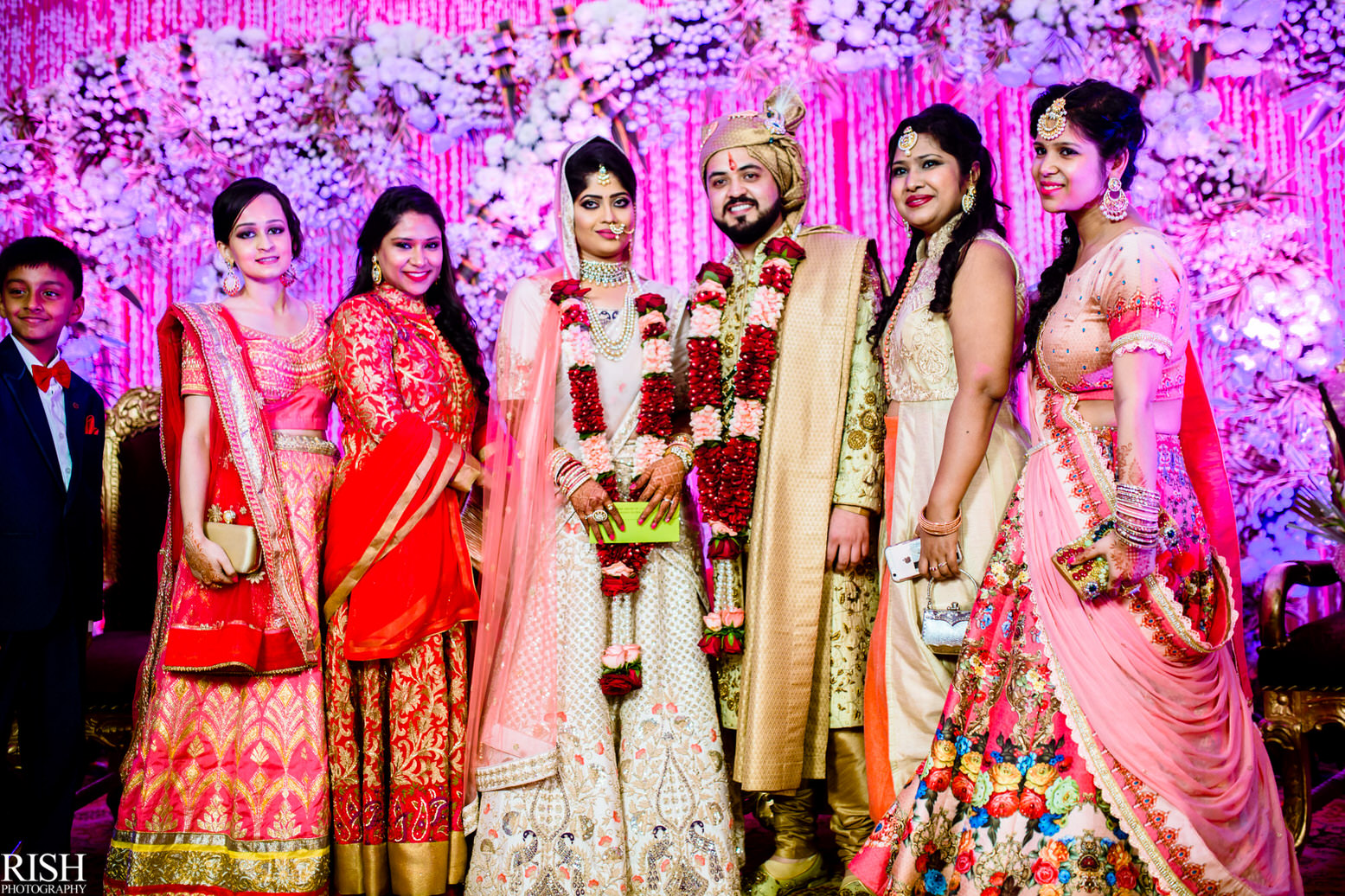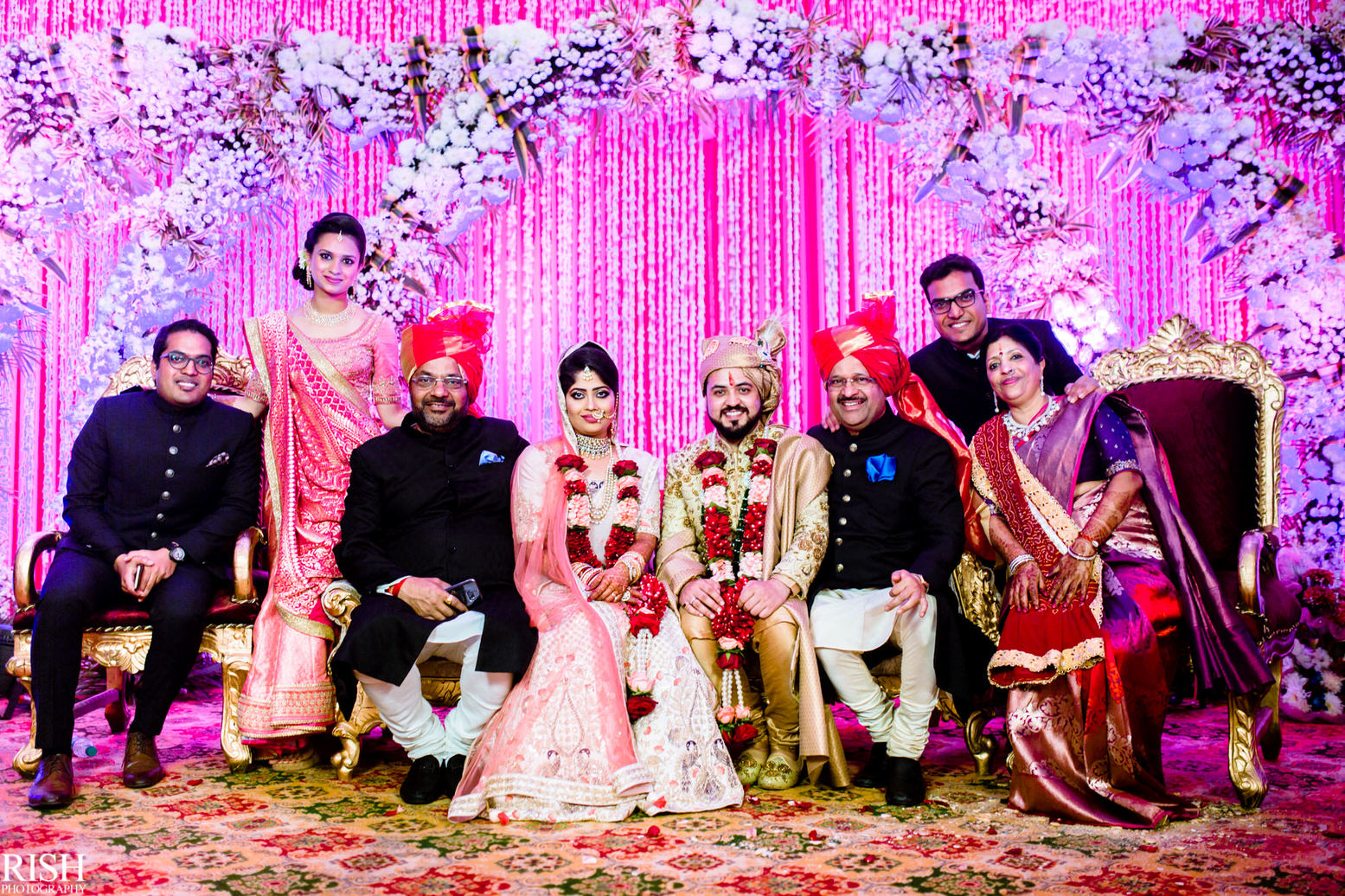 And the most loved (now) member of the Jalan family was about to lose his shoes!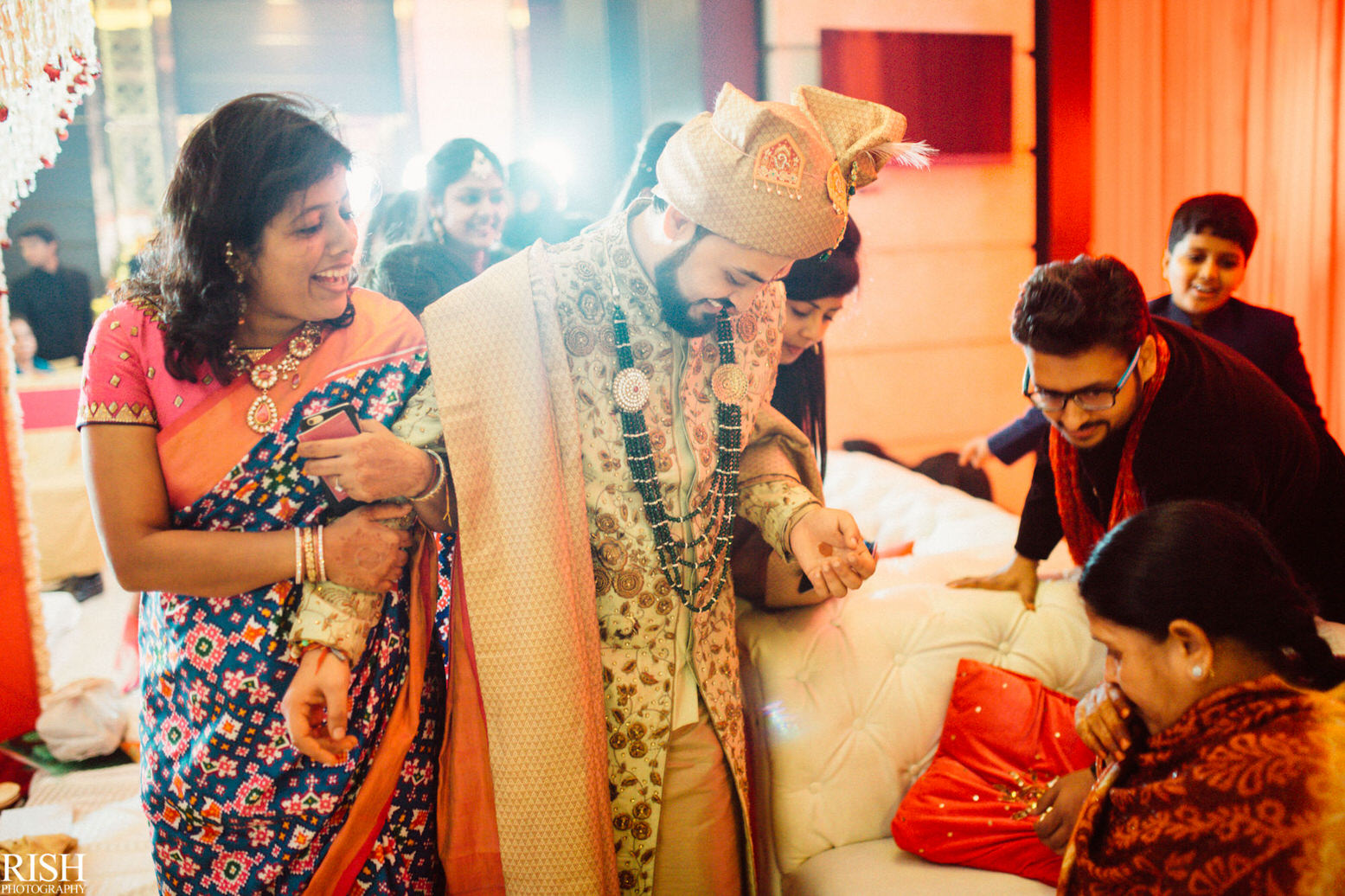 Not that easily though 😀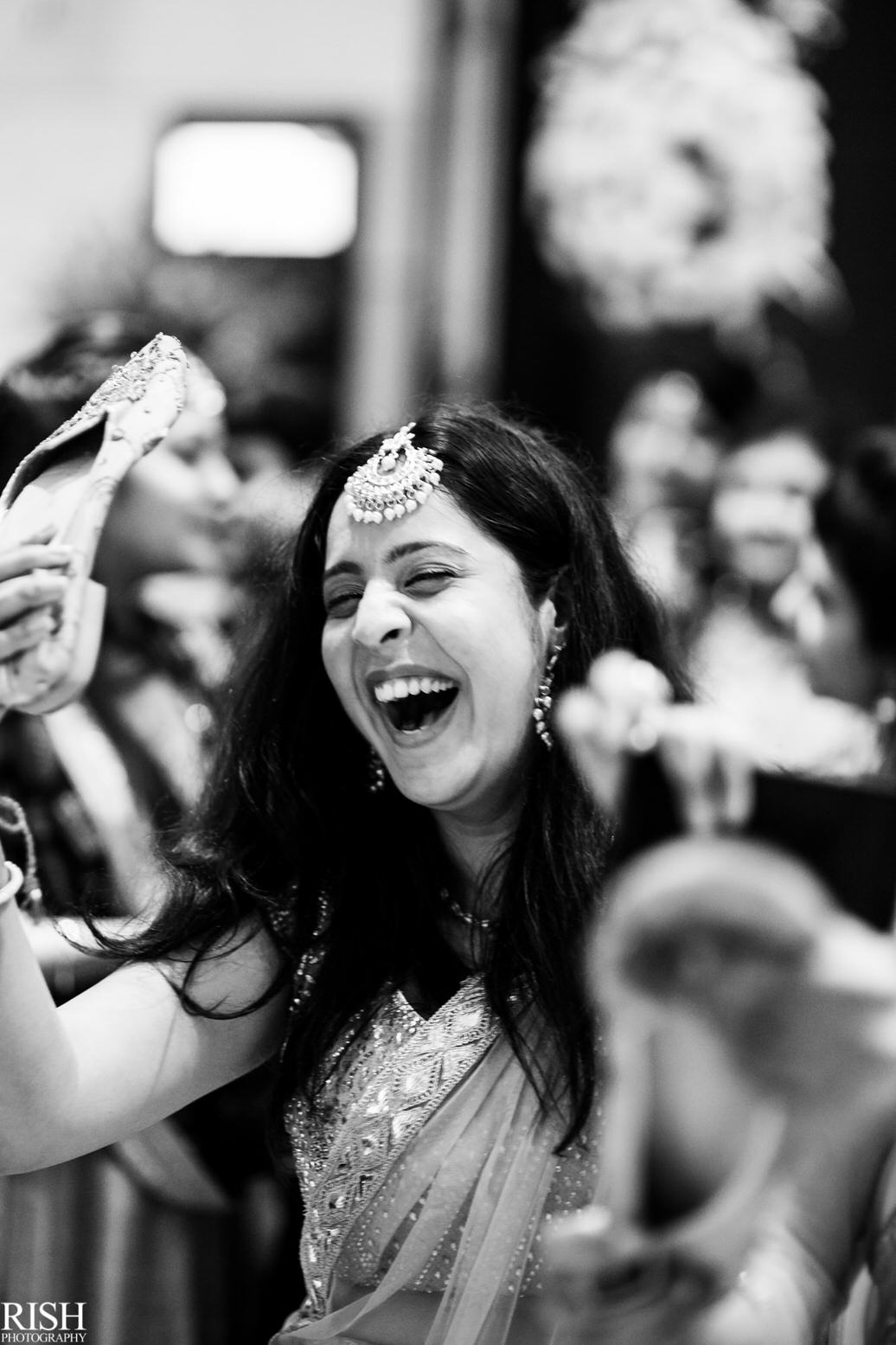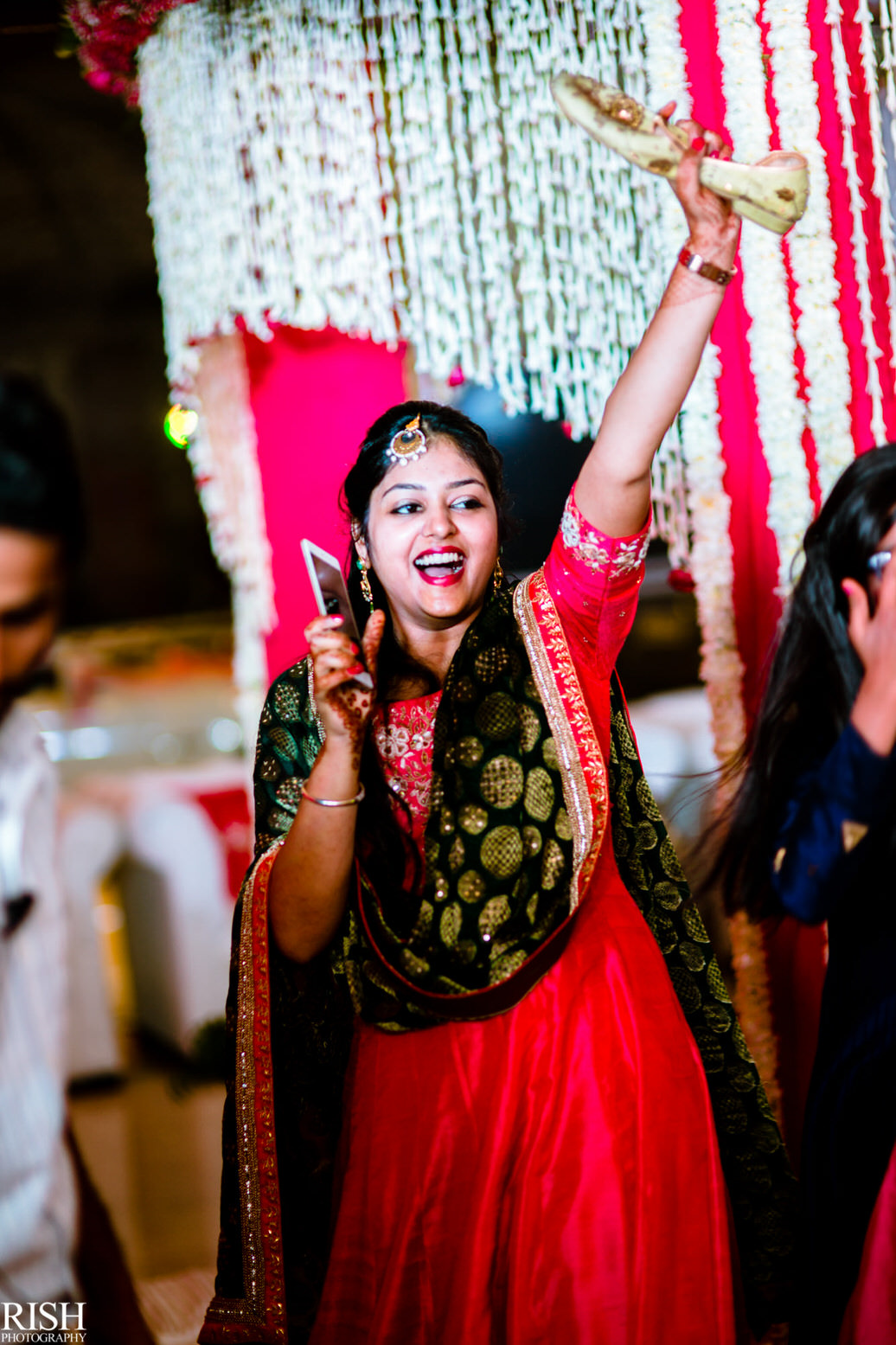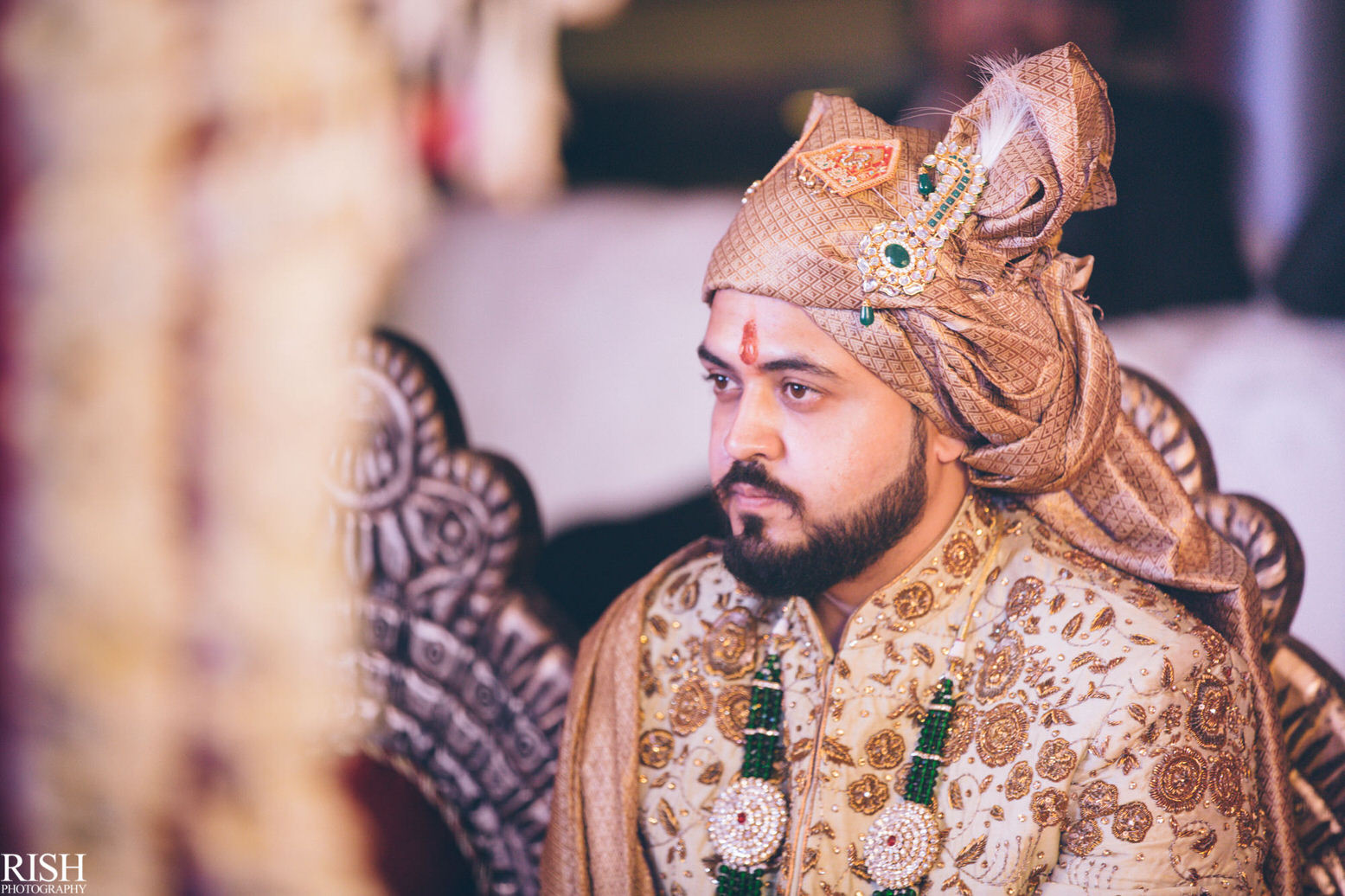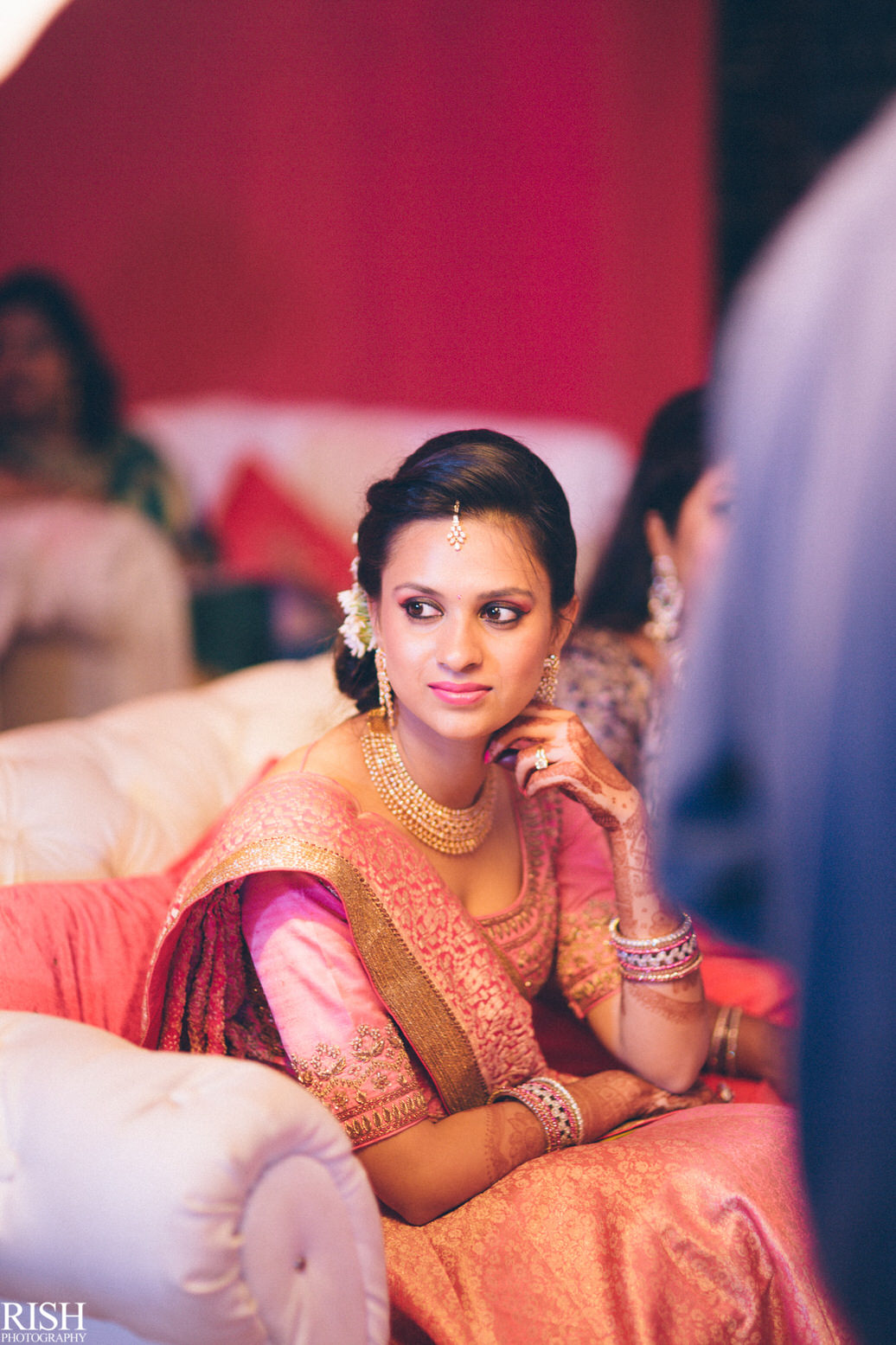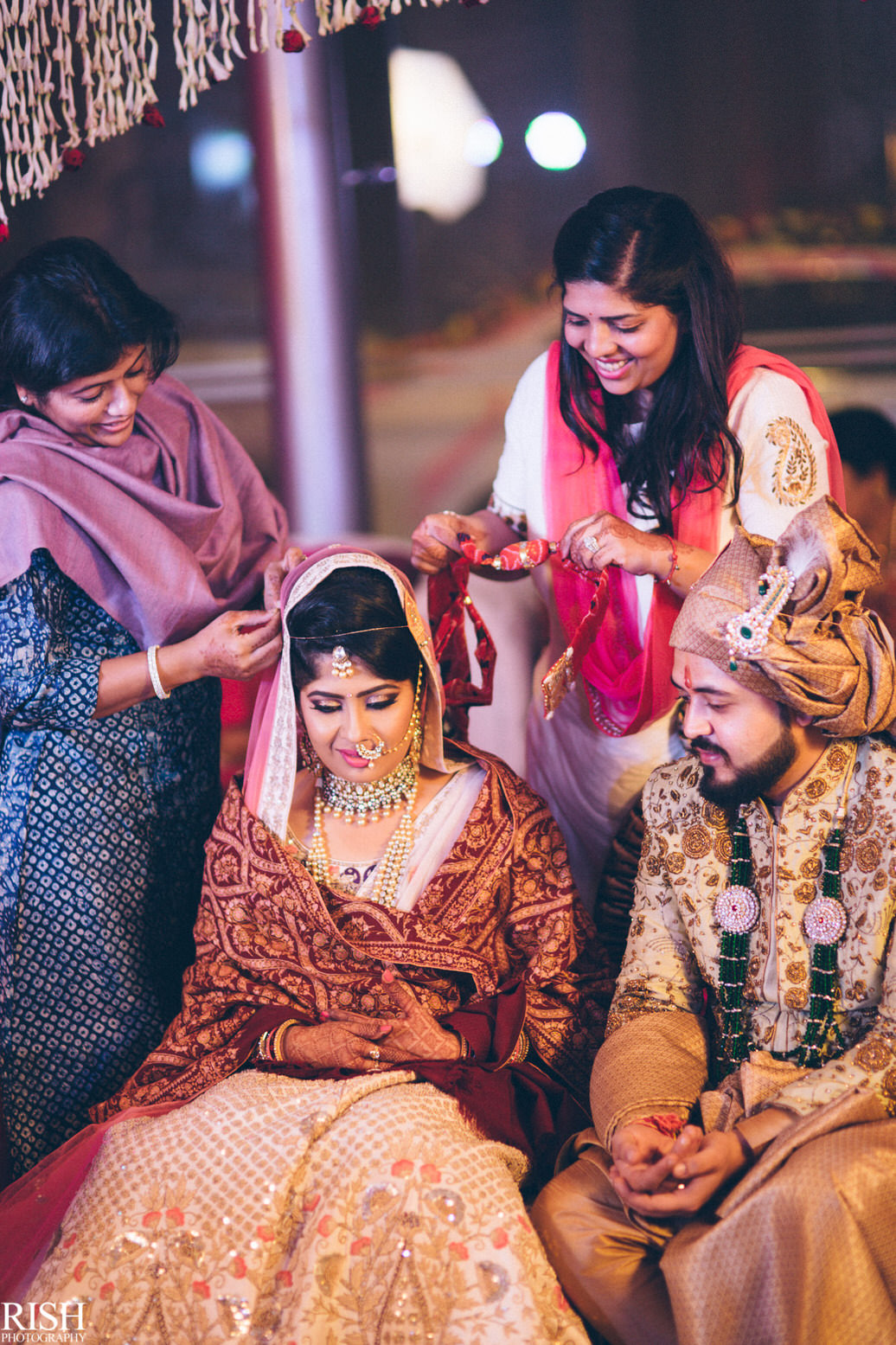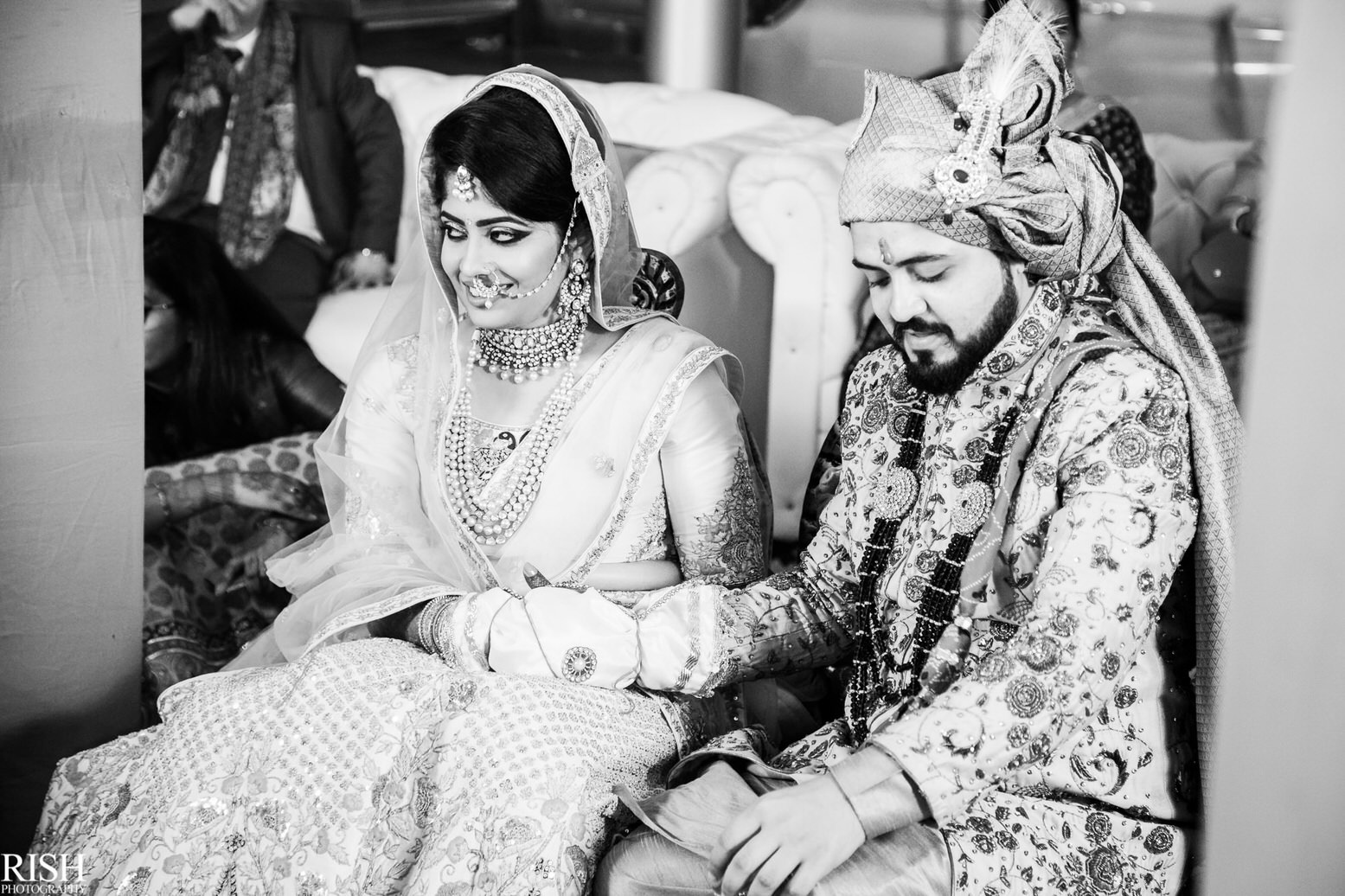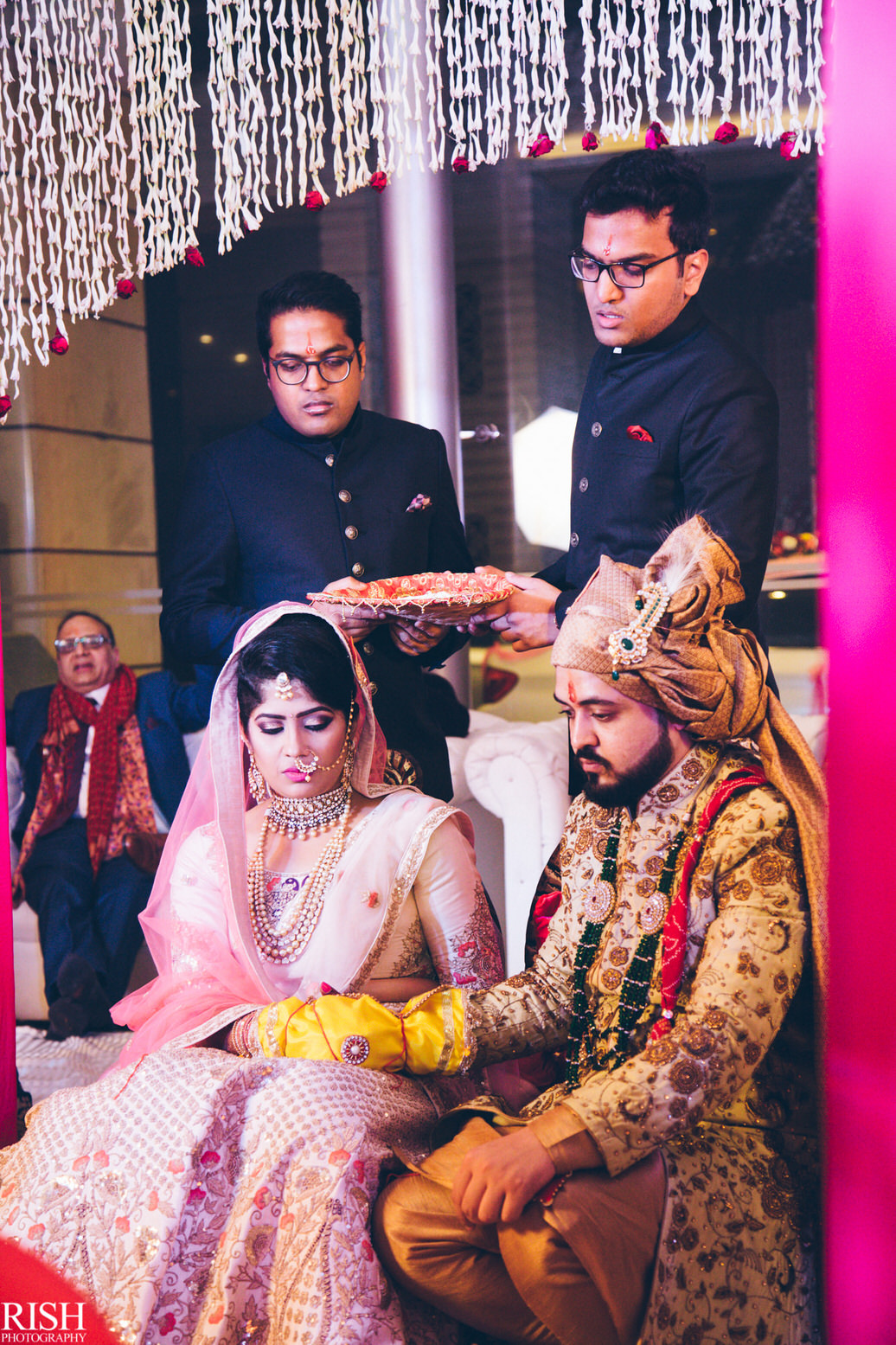 One of my favorite frames from the ceremony!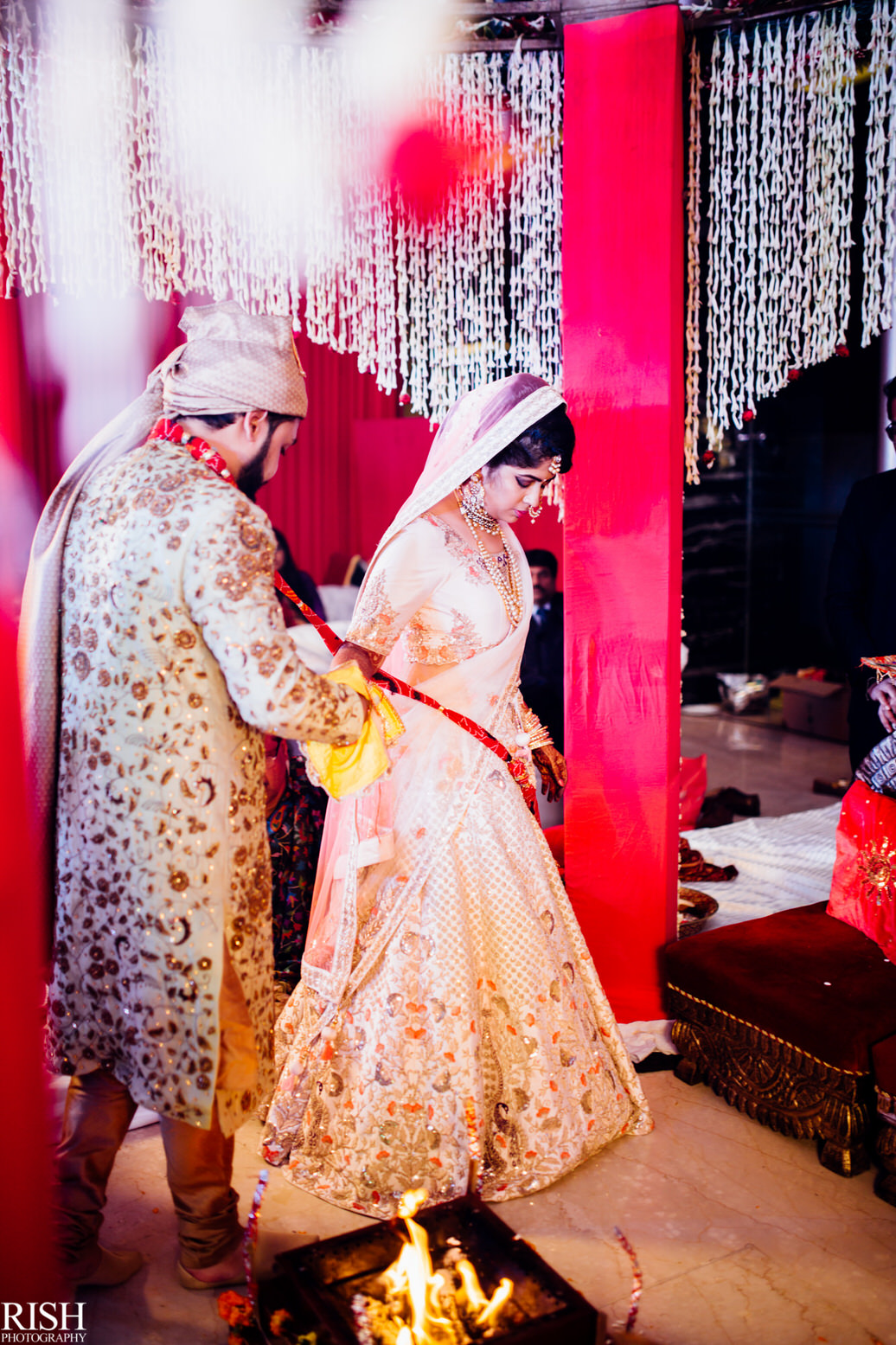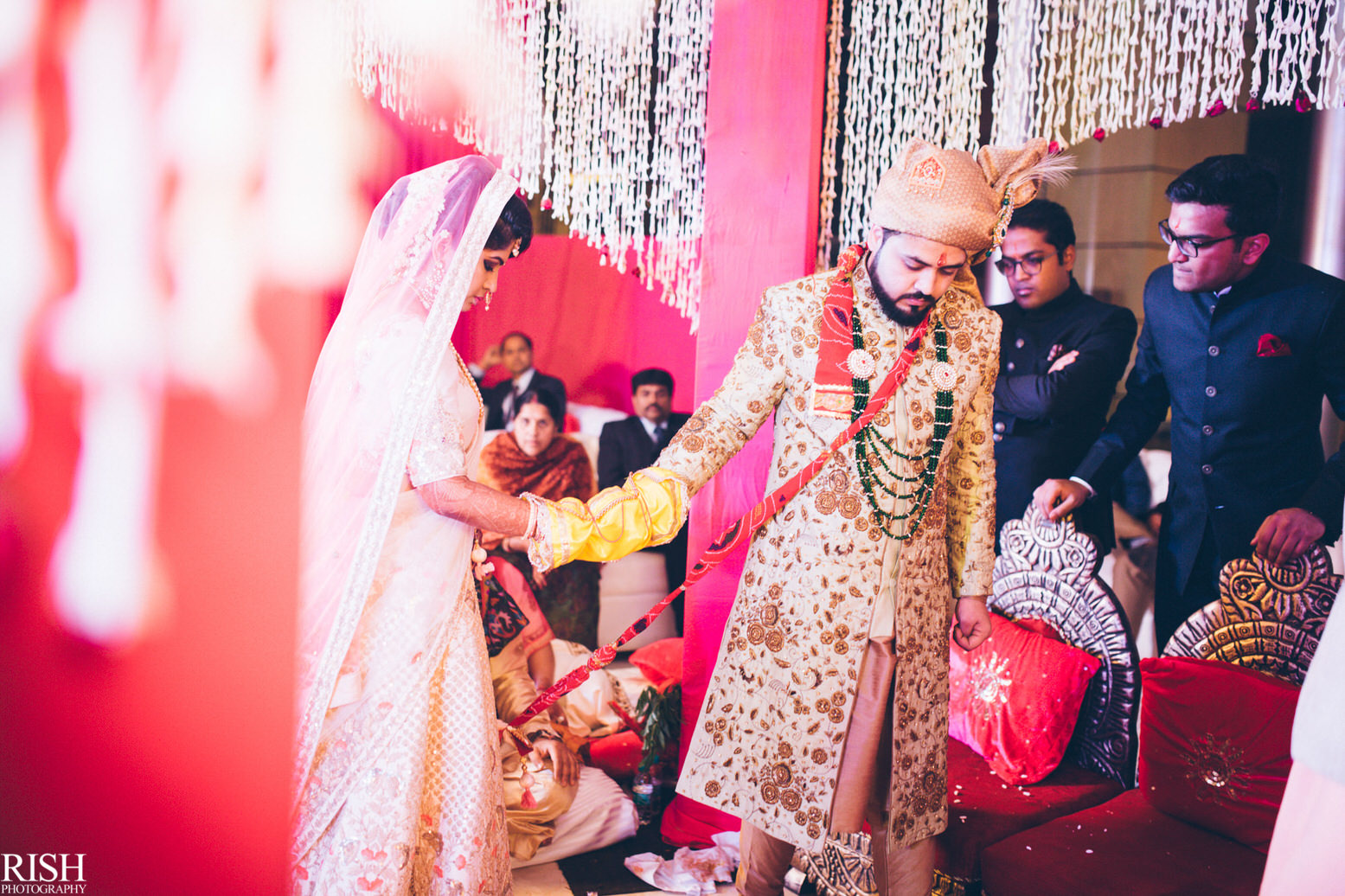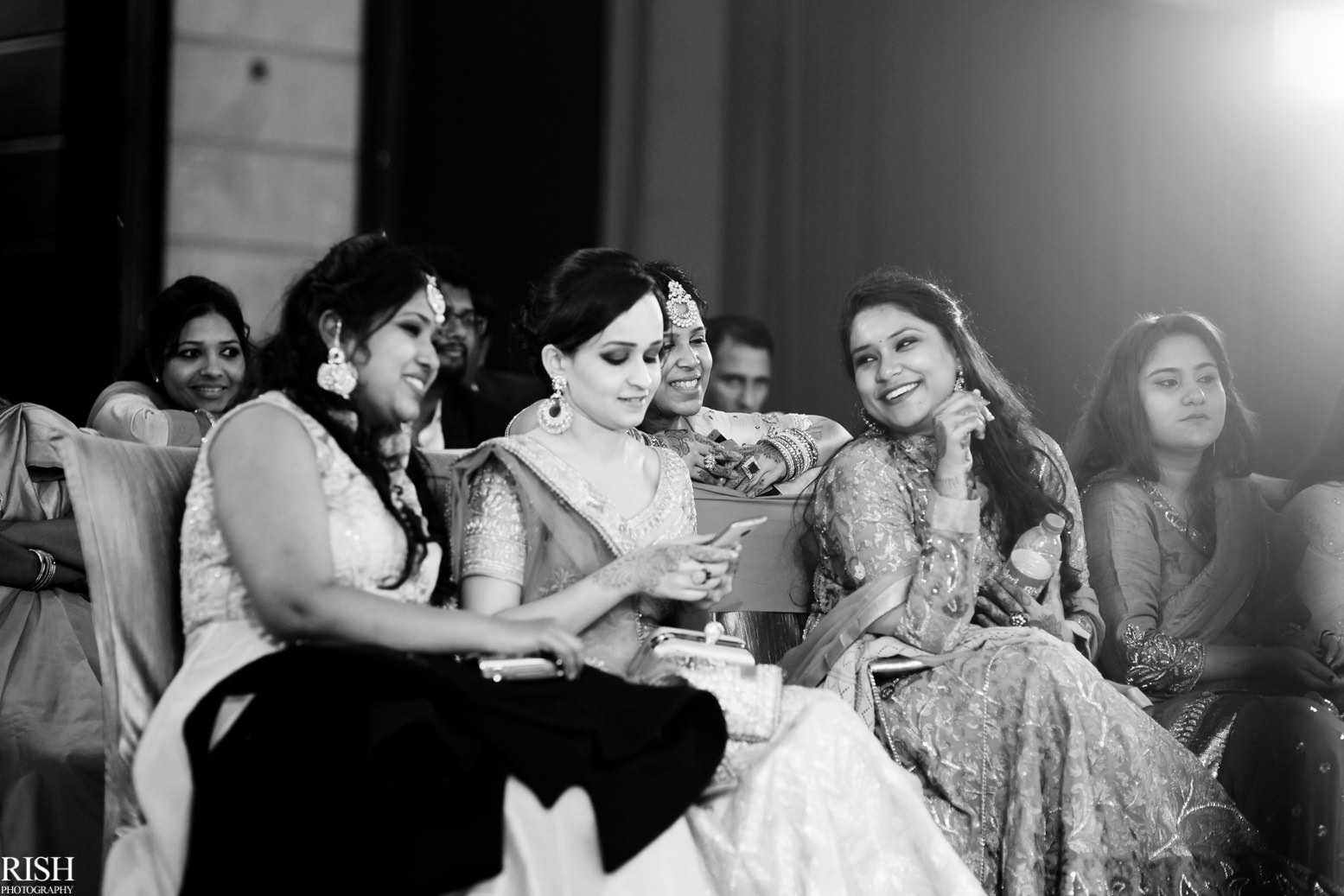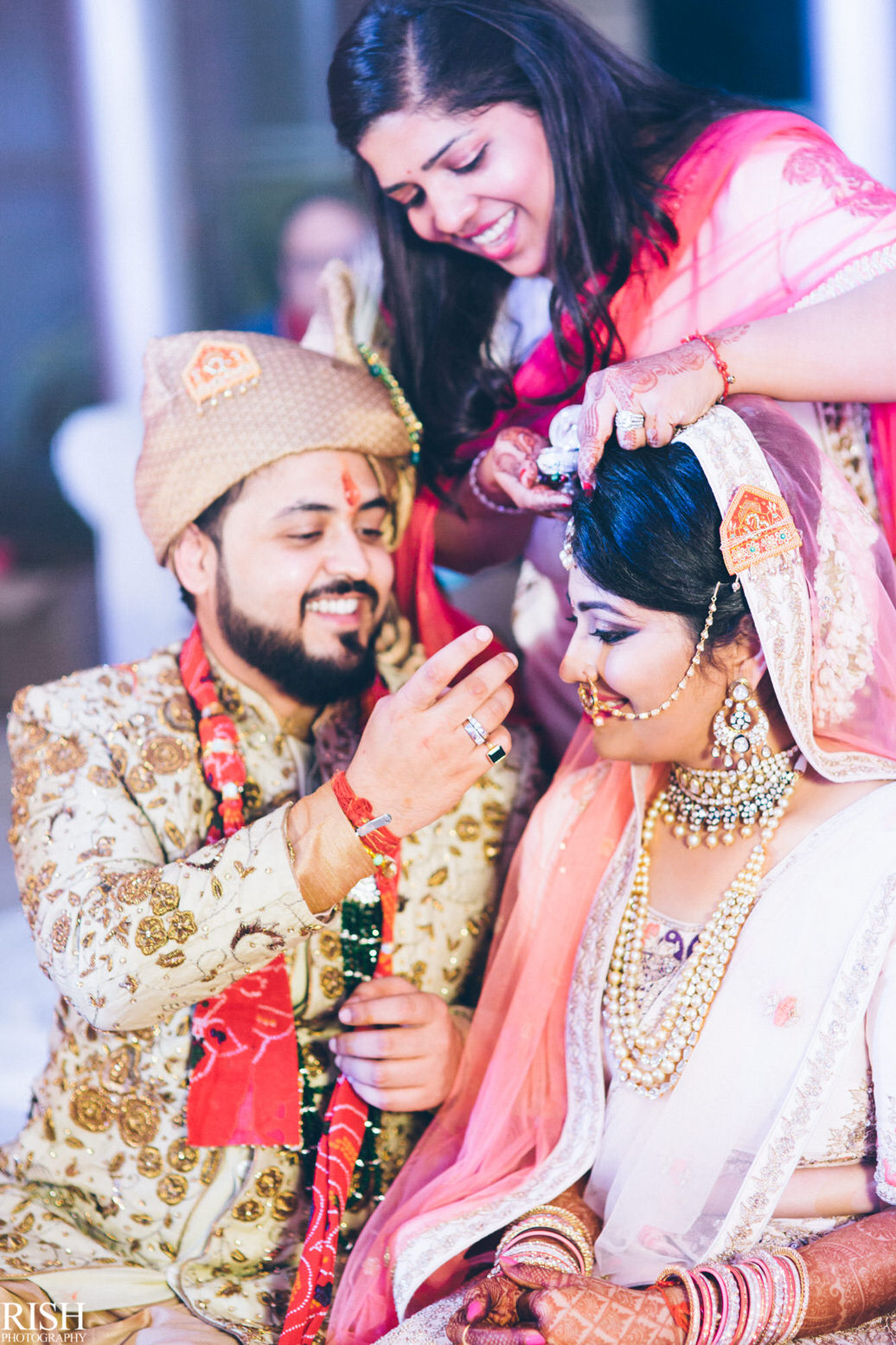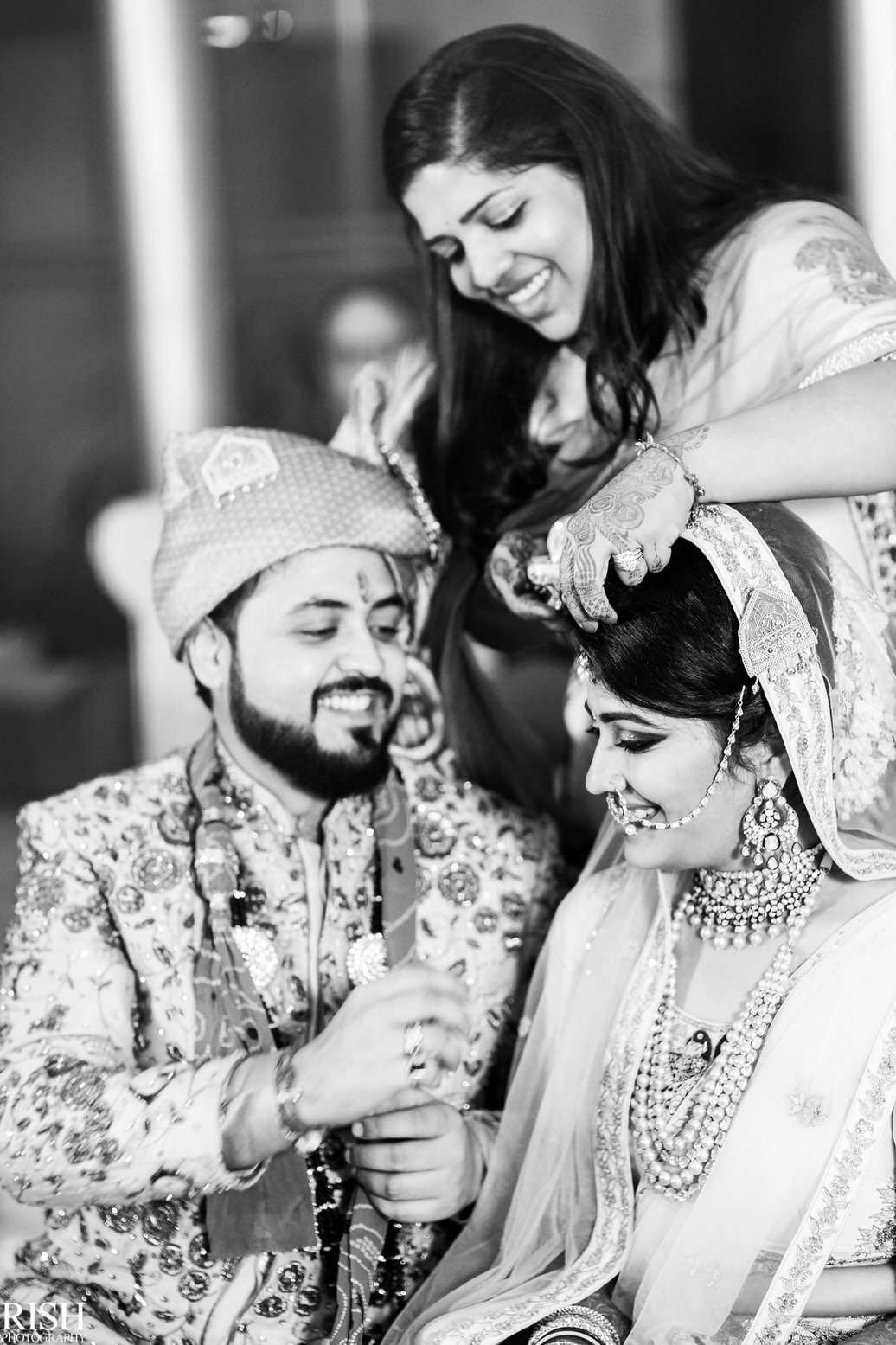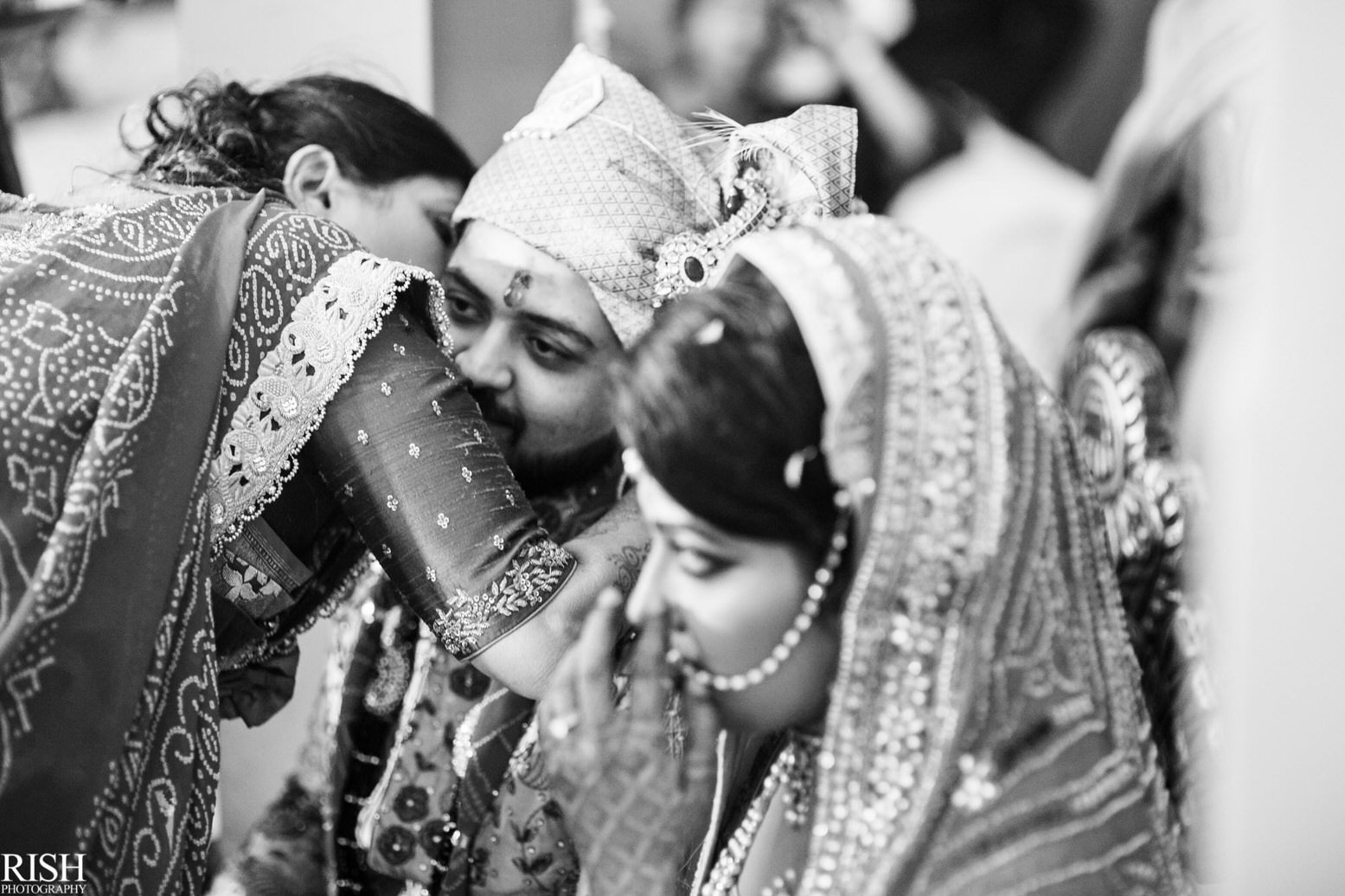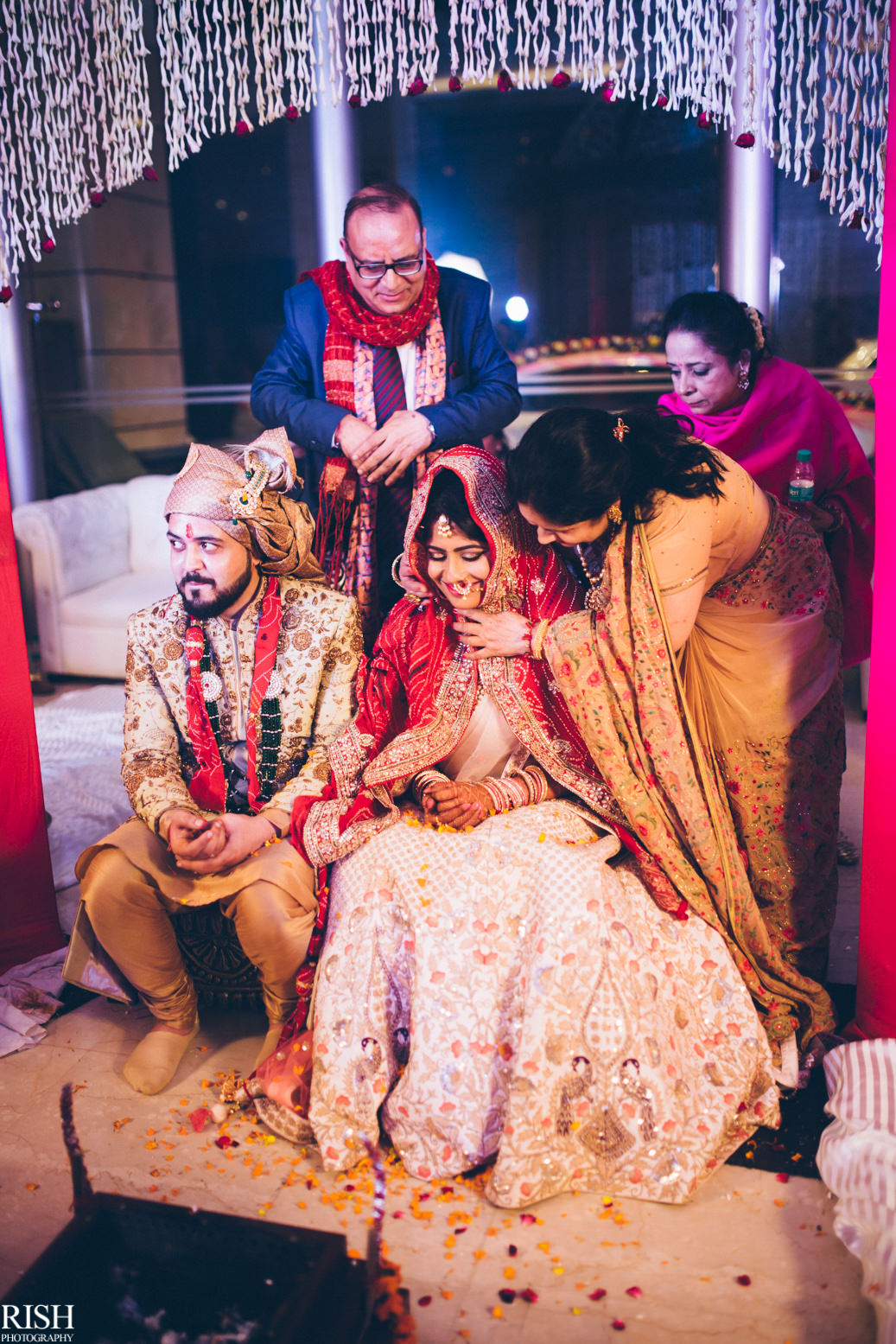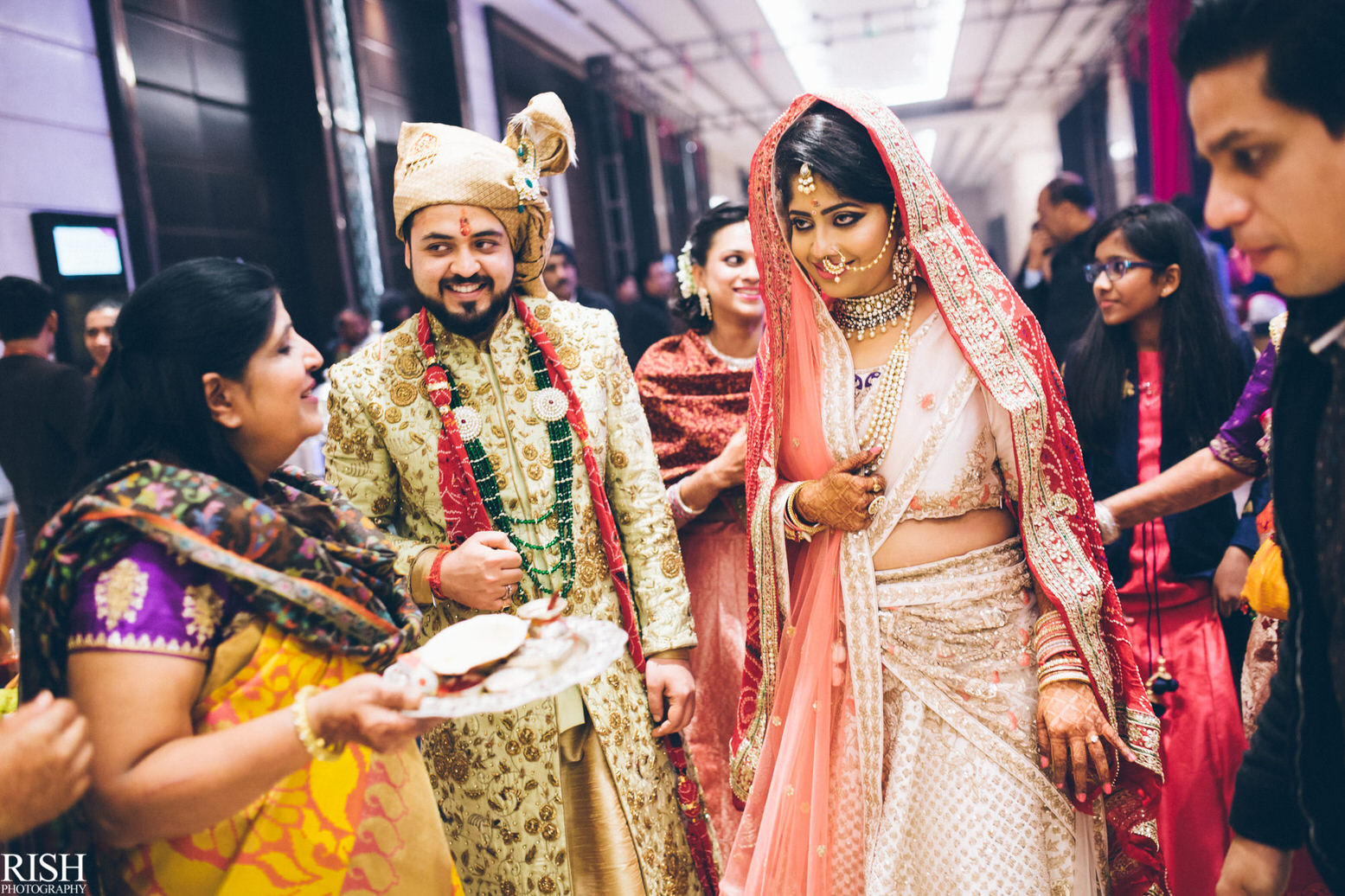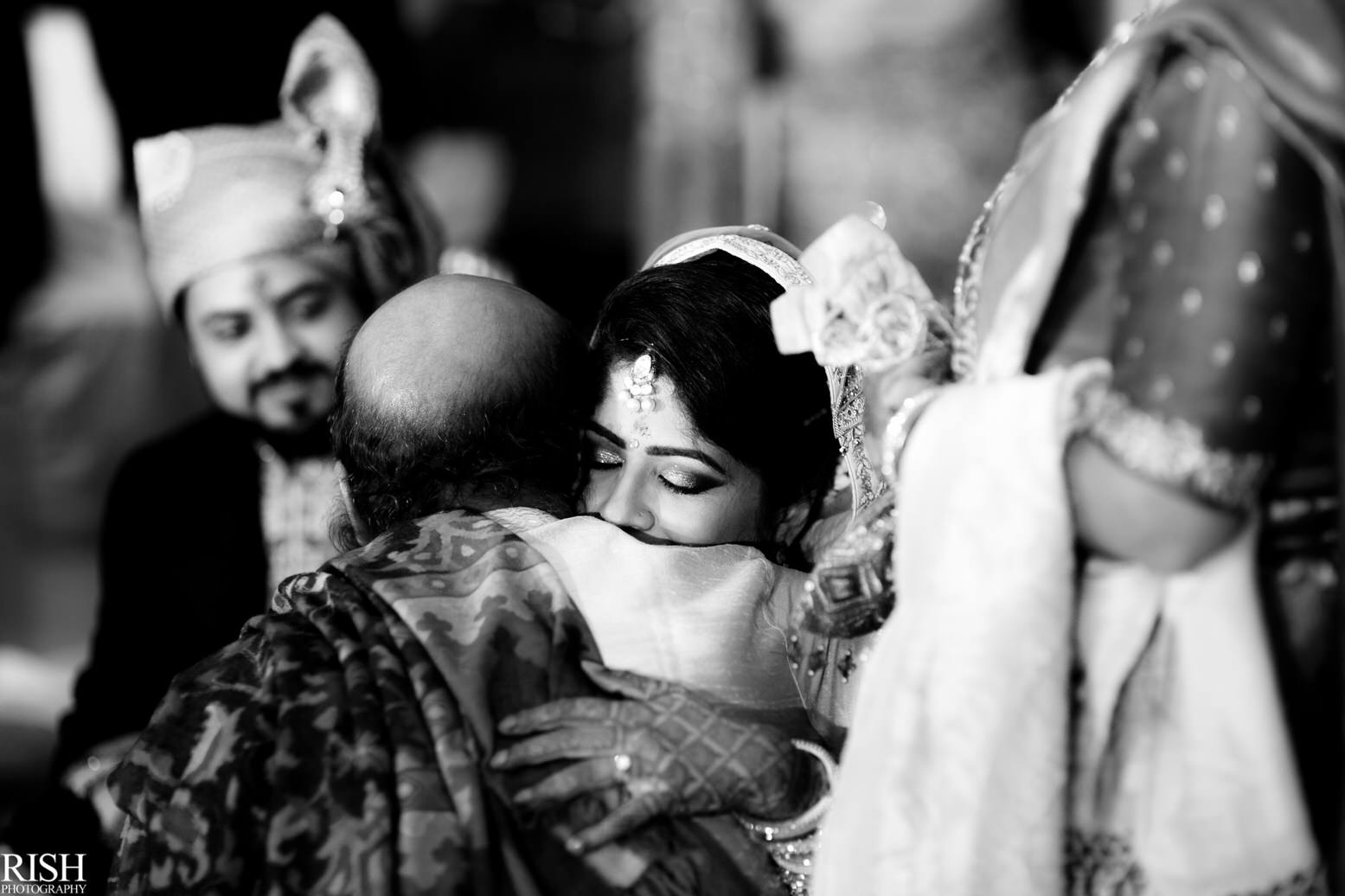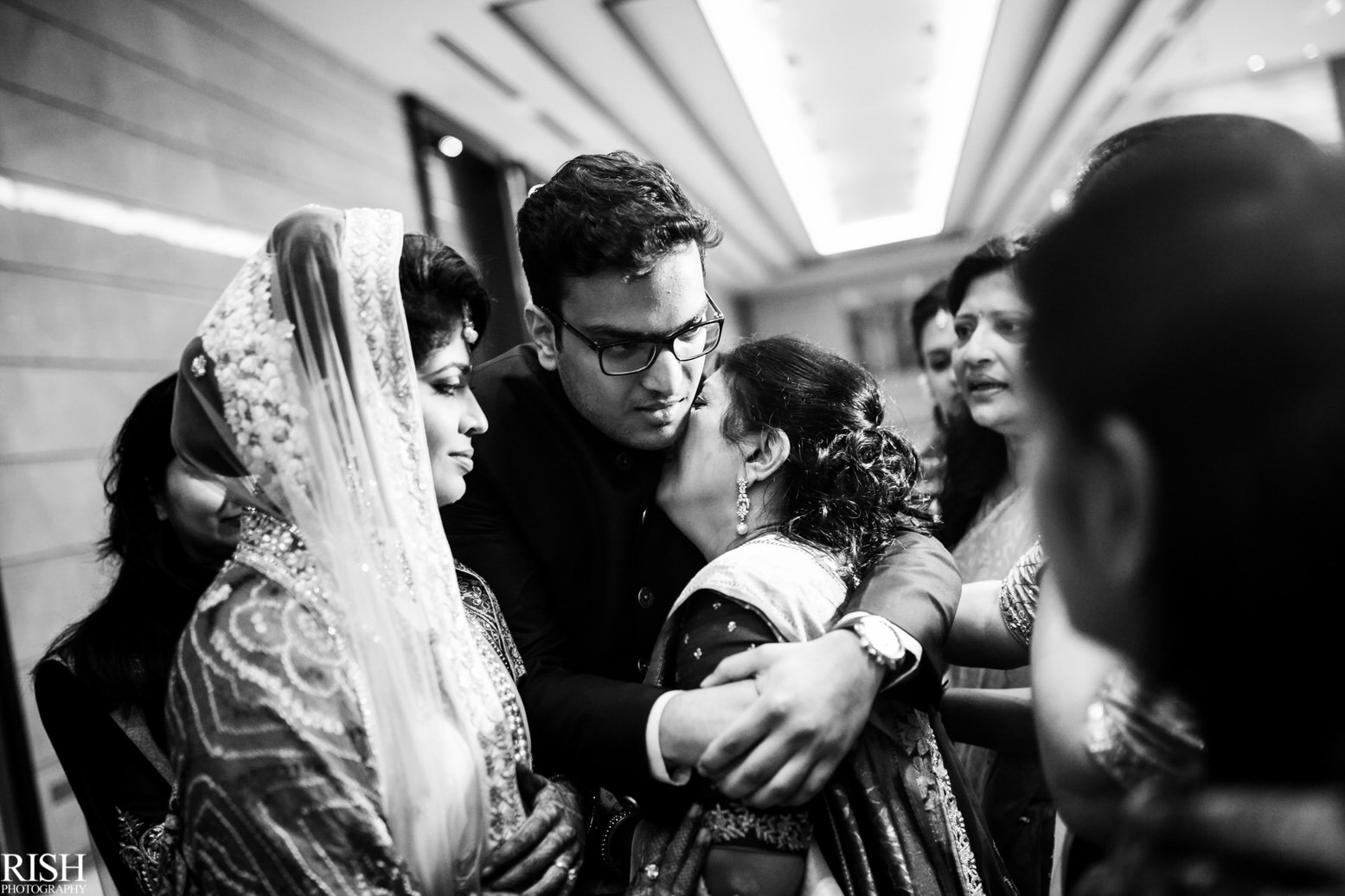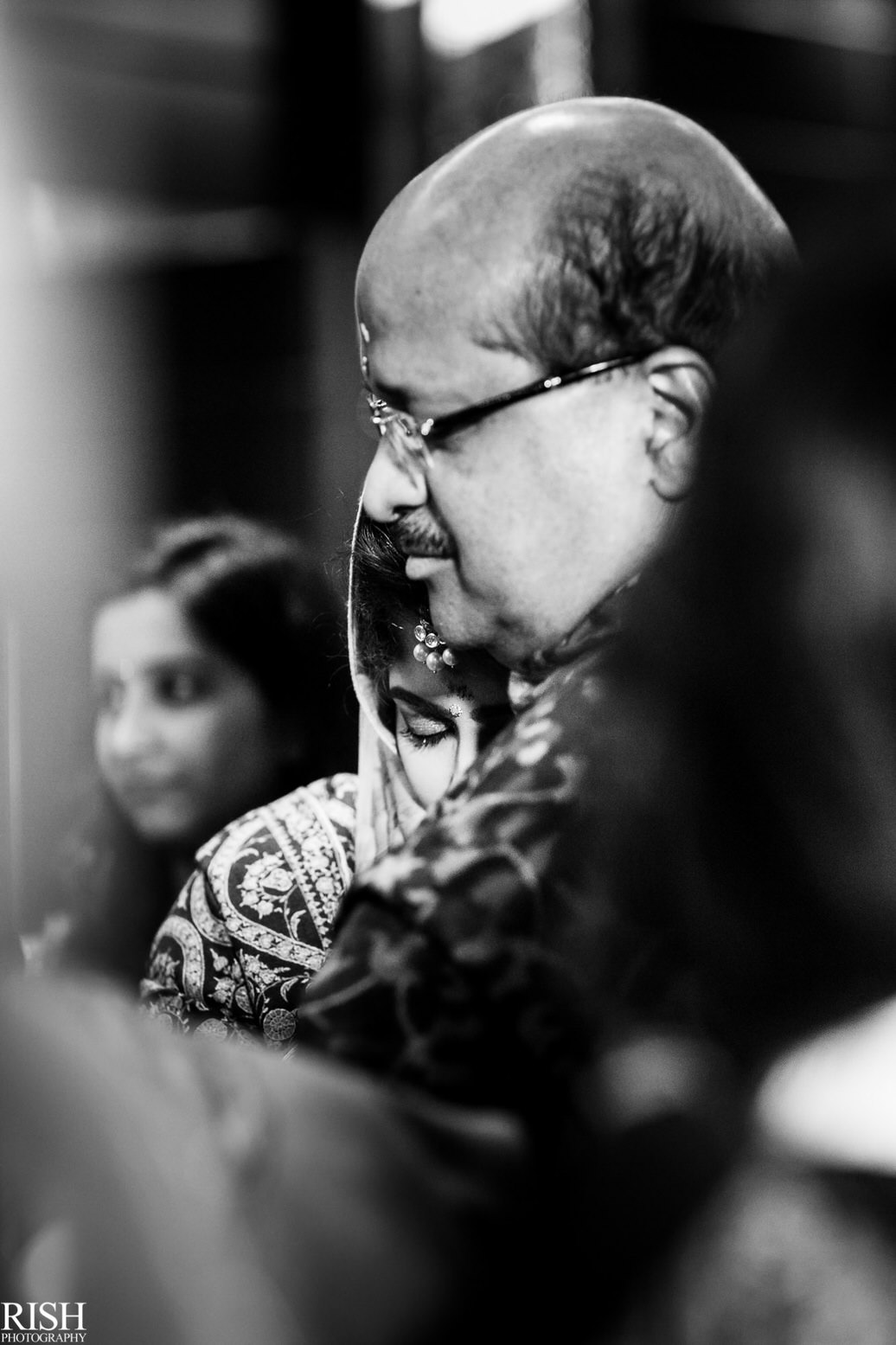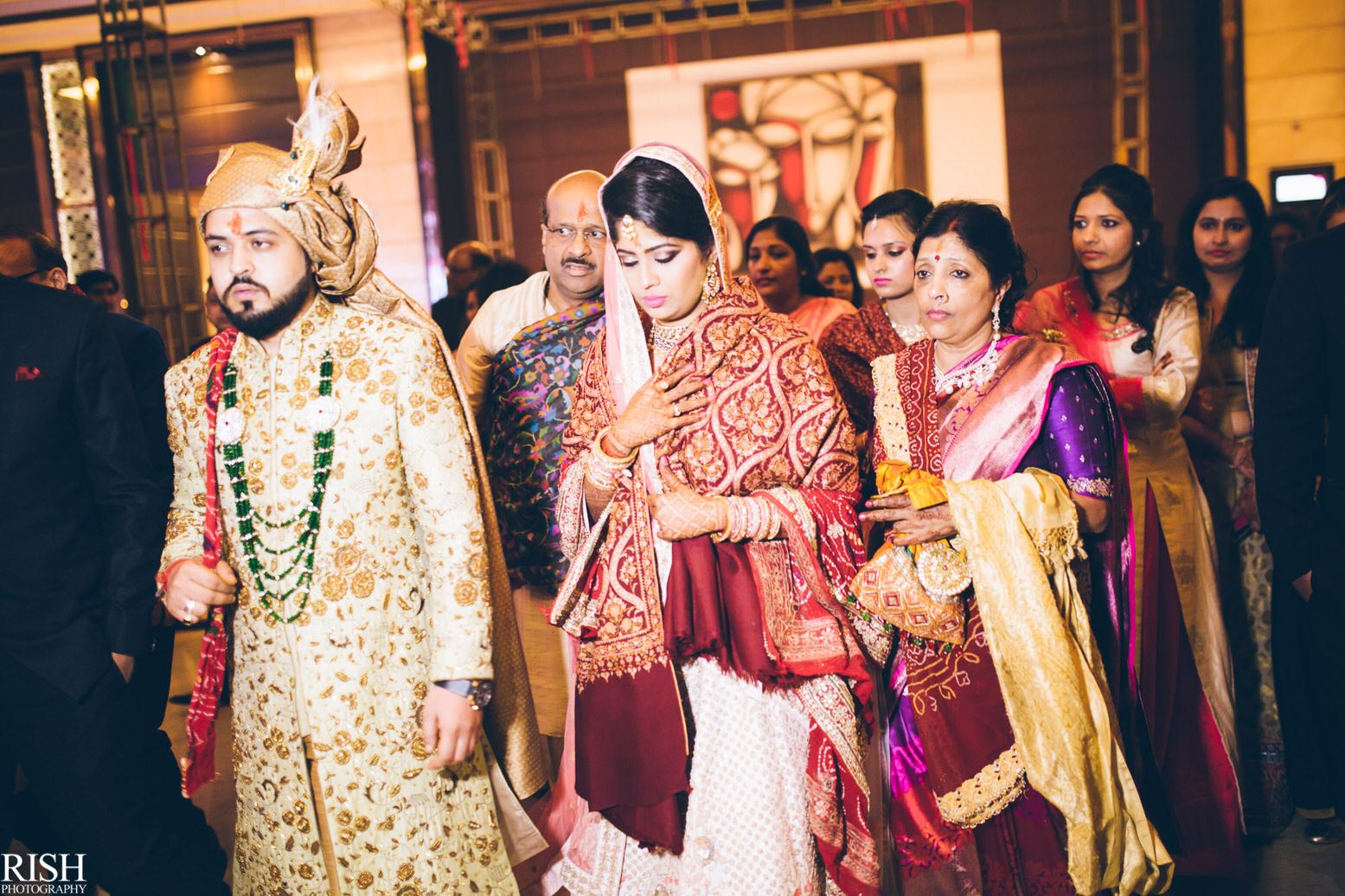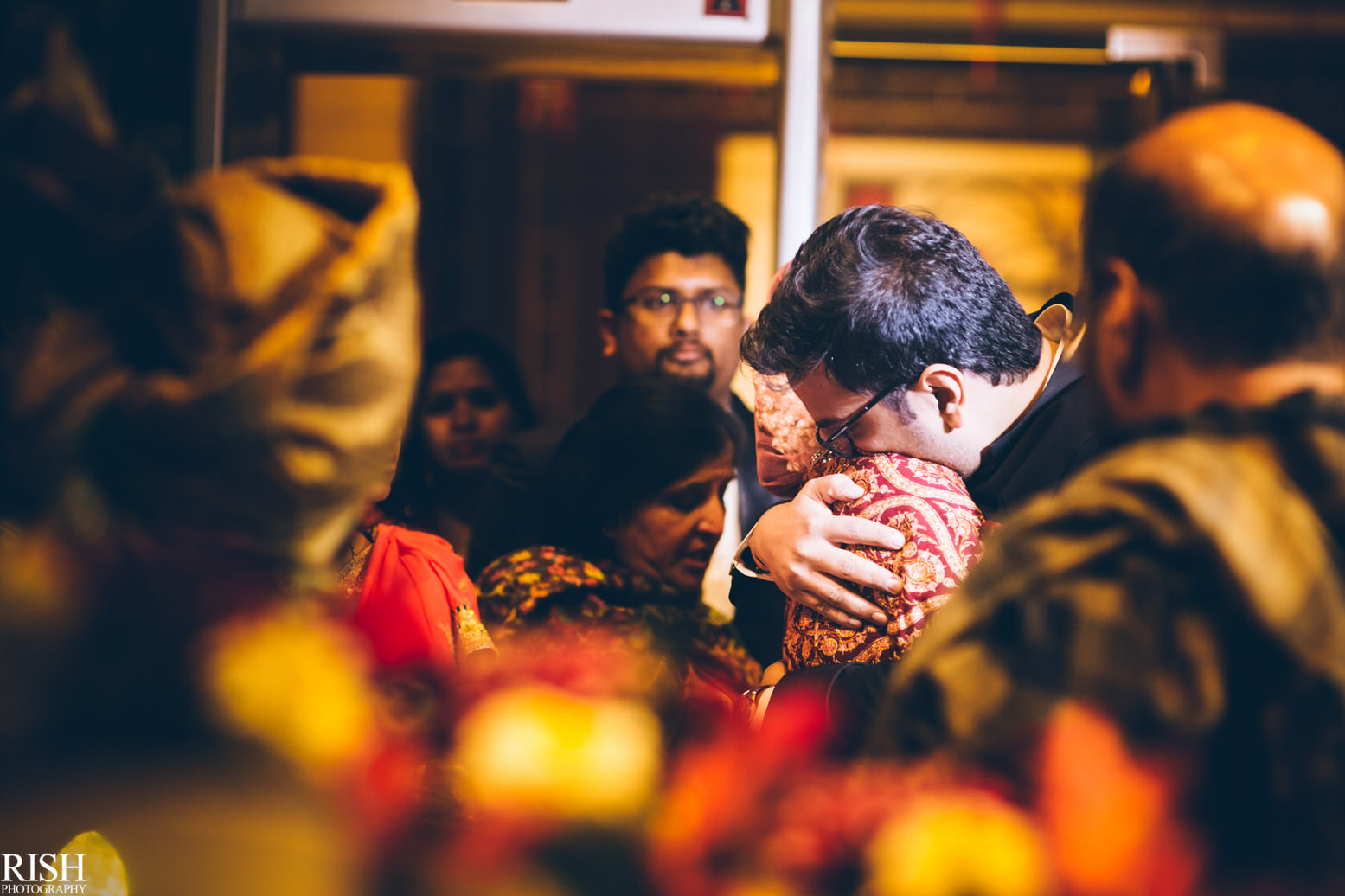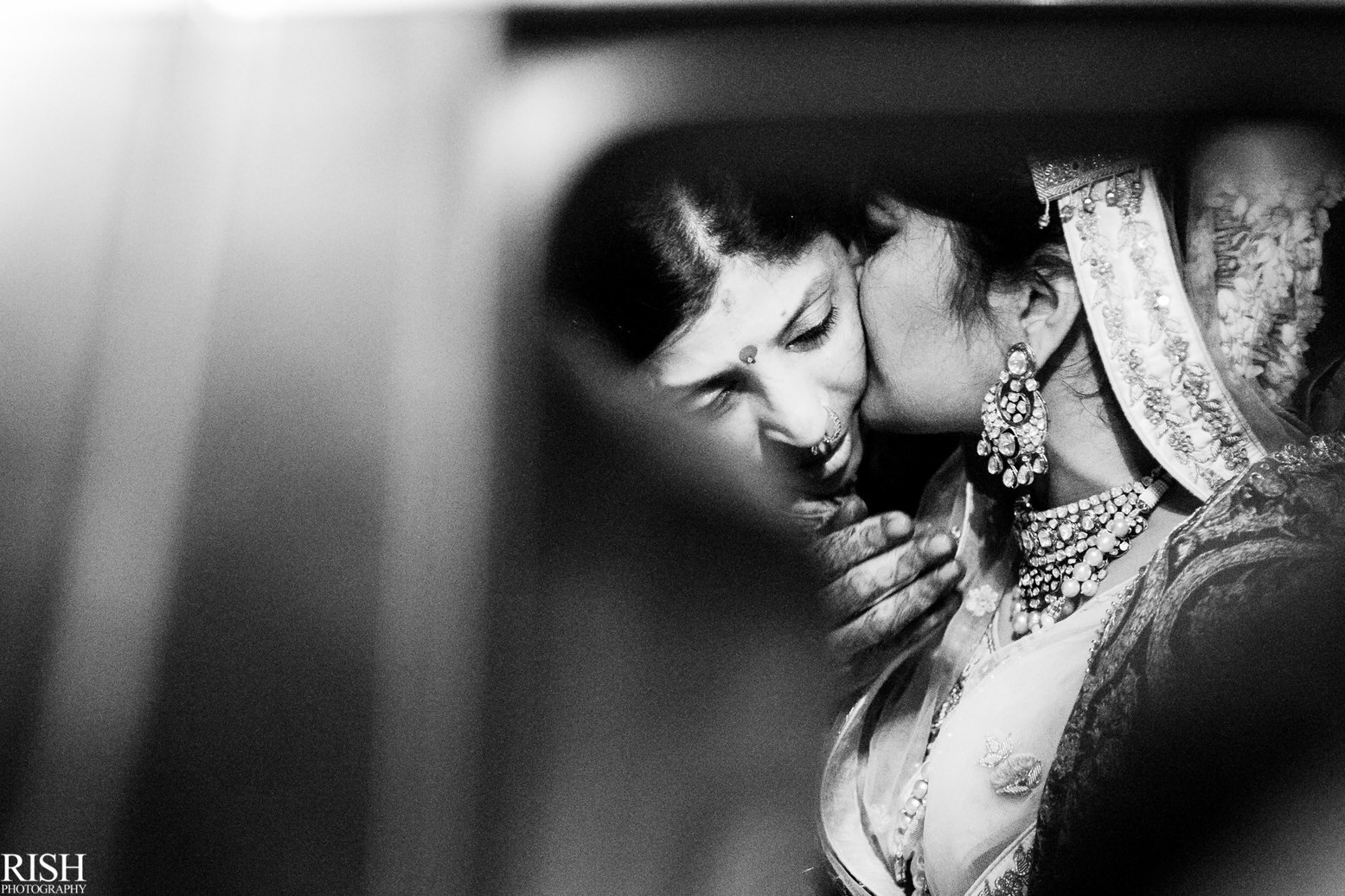 And that was the beautiful wedding of Chandni & Chinmay. These two, I'm not sure about anyone else, but will always inspire me in more ways than I can think of. They'll always make me believe that only love has the power to bend rules, change society, uplift the age old thinking and it's love alone that's worth fighting for.
And if you thought the photographs did enough justice to this amazing story, here's something more!